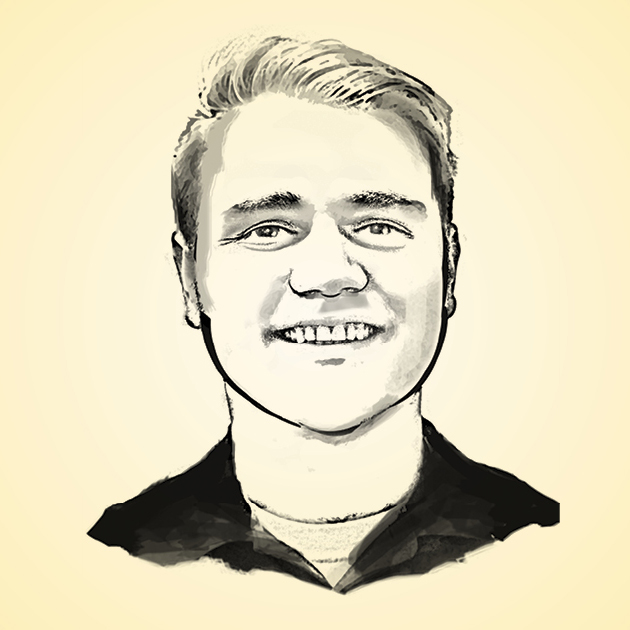 Visitors to Alex Glover's classroom in Edgewater High School near Orlando, Fla., can't help but notice a large sign that says "There is no 'I' in chorus, but there is an 'us.'" It's a slogan that epitomizes Westminster Choir College's commitment to the role choral music plays in building community and Glover's approach to teaching.
"I try really hard to connect with students on their level," he says when asked about his approach to teaching. "By investing in them personally and individually, it makes them feel like someone cares."
Born in the Midwest, Glover first visited Florida as a member of the Westminster Choir during a winter tour, and he petitioned to do his student teaching there. After graduating with a degree in music education in 2012, he was offered a position teaching music and leading the choral program at Edgewater. Despite learning that only 10 students were singing in the chorus when he arrived, he accepted the challenge.
This fall, more than 300 students will sing in seven choirs under his direction: beginning men, beginning women, intermediate women, advanced women, mixed choir and jazz/a cappella group, as well as a new select Chamber choir this year. In addition to presenting concerts at the school, he's taken them on tours to New York (with a stop at Westminster), Charleston, Savannah, Atlanta and Chicago.
Earlier this year, Glover was recognized by Orlando's News 6 television station with its Getting Results Award. He was nominated by Kelly Lafferman, whose daughter, Ava, is his student. Lafferman says he is a positive influence who inspires his students and encourages self-confidence.
"Mr. Glover is just inspiring. He's funny, he's outgoing, the kids absolutely love him and they respond to him," she says. "I just really think he deserves this. Sometimes teachers don't get the recognition they deserve and they work really hard."
Mark Shanoff, Edgewater principal, says it's Glover's personality that sets him apart.
"I think he's real and I think the kids, especially high school kids, really know that and they relate to someone who's authentic and original," Shanoff says, and adds that the students naturally connect with him because of his passion.
That passion was on display the day News 6 anchor Matt Austin surprised him with a custom plaque and announced to the class he had won the award.
"This is what I love to do," Glover says. "If they (the students) weren't here, I couldn't do my job. They mean so much more to me than they'll ever understand."
Glover acknowledges the huge role Westminster played in his success as a teacher. "In the music education department, I was always pushed to consider every student who enters my room and how their unique self would influence my class that day," he says. "This mindset has allowed me to be open to every person, their mood, their abilities, and to focus on unifying these individuals to create a musically transformative experience."