"Dead Dog Beach" is the colloquial term for Playa Lucia, an area on the southeastern coast of Puerto Rico once popular for beachgoers. It earned its name because it's the place where dogs go to die.
Dozens of dogs are regularly dumped there each year. There is no fresh water and food is scarce. Dogs forage in nearby trash dumps, often traveling the beach in motley packs. Abandoned, starving and living with unrelentingly high temperatures, most will not survive without intervention. The people who reside near Playa Lucia struggle, too. More than half of them live below the national poverty line. Feeding their own families takes precedence over the animals, many of whom were once family pets.
It is estimated that over 100,000 dogs live in this state of near despair. They are known by the slang term "Sato" and for most people in the United States, their plight is unknown.
Jillian Belmonte '15 has always loved animals, but it wasn't until she adopted Abby, a Labrador retriever mix from the Monmouth County SPCA, that she heard about the Sato dogs and learned that Abby was one of the abandoned animals brought over from Dead Dog Beach. When she was asked to come up with a subject for a documentary in Dr. Shawn Kildea's TV field production class at Rider in the fall of 2014, she seized the opportunity. "When I pitched the idea for the film, virtually no one I knew was aware that there are thousands of stray animals on the island of Puerto Rico," she says.
Overseeing an average class size of 15 students, Kildea, an associate professor of communication who earned his bachelor's and master's from Rider, picks three or four student ideas and then arranges students into groups to work on the films. The goal is for them to collaborate on writing, storyboarding, researching, filming and editing a documentary. "Belmonte's pitch caught my attention right away," he says. "It was clear that she was invested in the subject matter and that the problem was fairly unknown."
Kaitlin Rust '16 also has a passion for animals. She had suggested a similar story about the horrors of puppy mills. When she learned she would be helping Belmonte, she was energized. "It wasn't just a class project for a grade," she says. "It became much more than that. It became our passion."
Kildea was not surprised by the students' enthusiasm. "In our department, we encourage personal involvement in a subject students truly care about and are invested in exploring," he says. "My only requirement is that the producers care about the subject matter, and if the documentary has a lot of potential, students can apply to work on it for another semester."
Over the years, Kildea has traveled with students to shoot in Georgia, Washington, D.C., Oregon and Florida, among other places, pursuing topics like a ghost reader at a haunted library in Burlington County, N.J., and Civil War re-enactors at the Daniel Boone Homestead in Birdsboro, Pa.
As Belmonte, Rust and a crew of three other Rider students began the hard work of trying to figure out how to capture the scale of the dog abandonment problem, they kept coming back to the need to see Dead Dog Beach up close. Interviews and still photographs alone were not going to cut it.
"Going to Puerto Rico was something that we brought up right away," Belmonte says. "We were all so fired up about making a difference that going to the island and documenting the dogs firsthand was a necessity. We wanted to capture the real images of the cruelty these animals face, so our film could motivate others to get involved."
Kildea appreciated their enthusiasm, but he was also a realist. Part of his job is to get students to understand the feasibility of their project. "Especially when they're developing their ideas, I remind them to be practical about time, budget and scale," he says. "They have to learn how to do all of this and how to tell a great story visually."
Seeing their passion and determination, Kildea suggested they appeal to the Student Finance Board at Rider, an organization made up of students who assist with student-driven projects they deem to be exceptional. With his encouragement, the students were awarded a grant of $500 towards travel expenses. Kildea also suggested they consider crowd-funding. Taking his advice, the students raised an additional $2,000 from Indiegogo. By December 2014, they were ready to fly to Puerto Rico.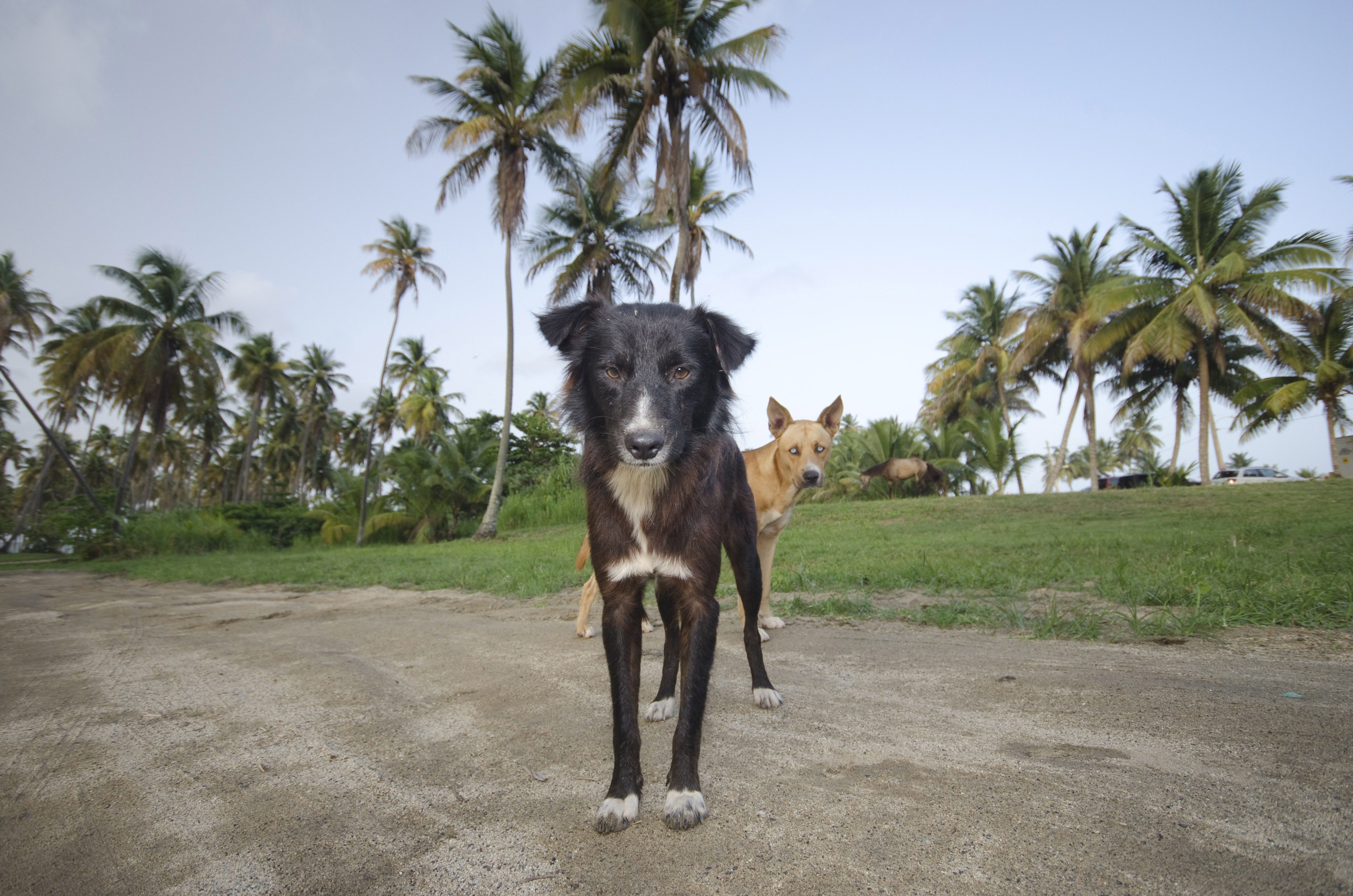 Both Belmonte and Rust thought they were prepared for what they would see. They'd researched websites and witnessed dozens of photos of dogs with mange and bones visible through their skin. They knew that only three percent of shelter dogs in the country are adopted. The rest are euthanized.
When she stepped off the plane, Belmonte had a mixed reaction. "My first impression of Puerto Rico was that the island was absolutely gorgeous," she says. "The beaches and turquoise water, the history of Old San Juan, the amazing people. But I also remember seeing a stray dog look both ways before crossing a busy street, completely alone and fending for himself. It was an intense juxtaposition."
Rust felt similarly. "What surprised me was seeing animals on the side of the road, weaving through traffic like it was no big deal. I'd see this dog walking in the street with traffic zooming around him. It was very rattling. We continued driving, and it kept getting worse."
Even though many of the dogs are feral, some are clearly used to human contact. Rust recalls many skeletal dogs that gnored the food placed before them, instead jumping up again and again, tails wagging, wanting to be held.
Over the course of three jam-packed days, the team got as much information and footage as they could. They were helped by Liza Arias, the director of El Faro de los Animales Animal Sanctuary in Puerto Rico, who took them around the island and told them stories about the struggle to rescue the dogs.
On the last day of the shoot, they spotted a little white dog on a road near a motel. They were headed back to San Juan but pulled over to feed him and shoot some final footage. Almost completely hairless and thin, the animal was still a puppy, and though it was clearly starving, the dog ignored the food they put down, wanting to be touched instead. Already late, the students pulled away in the car. As they headed down the road, the puppy chased after them. It was crying and tripping over its feet. "We were planning on leaving him," says Belmonte. "We had to leave so many behind. We just couldn't do it, not that time."
The dog now belongs to Belmonte. His name is Beau.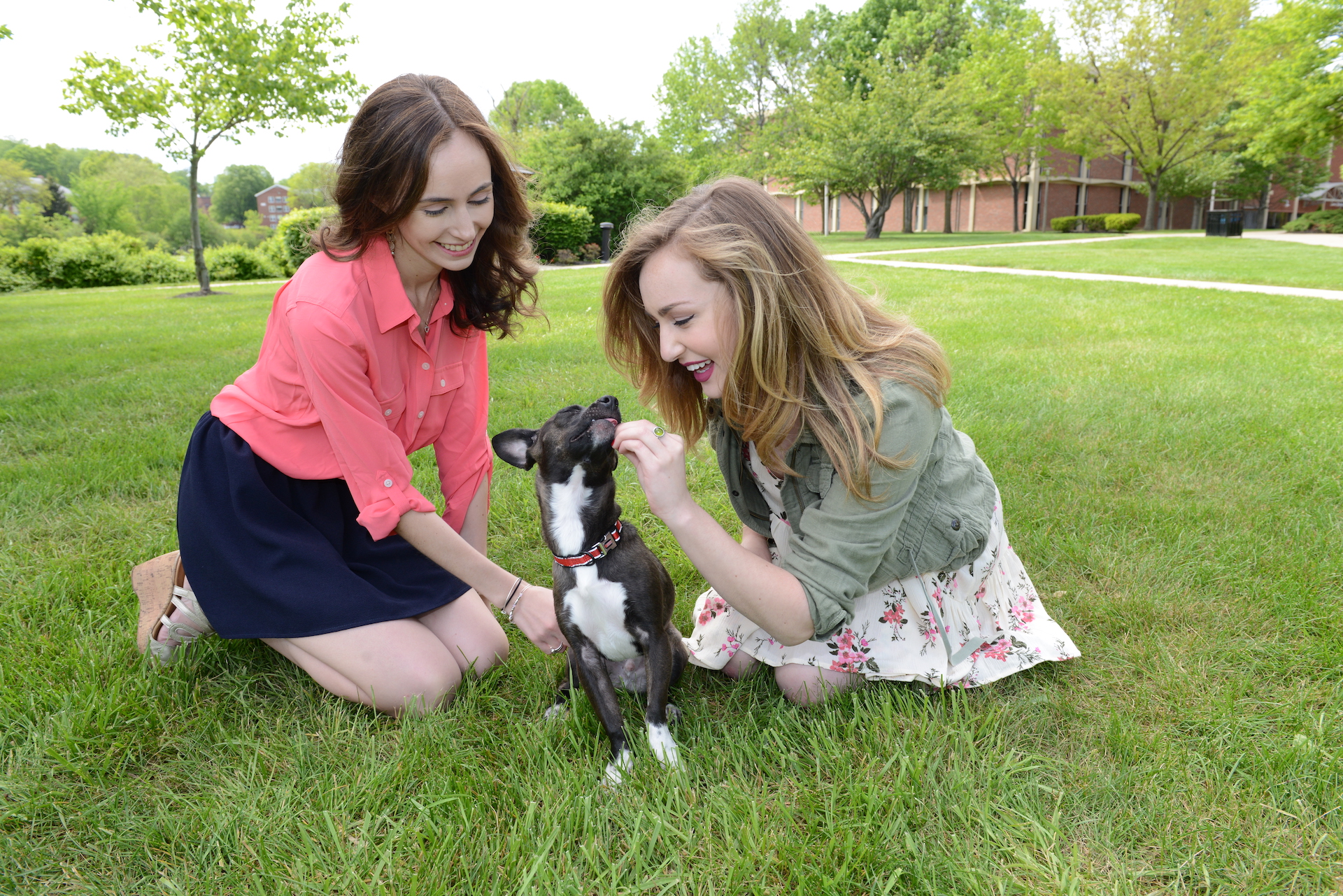 For Rust, the first trip to Puerto Rico ignited her determination to make a difference. Though they had finished the class project with an amazing 15-minute reel, she wanted to do more. "I feel very passionate about this issue and I have been an animal lover my entire life," she says. "To actually be involved in something that mattered to me felt good. It just didn't seem like I'd done enough."
She signed up for an independent study in the fall of 2015 and began assembling another crew of Rider students to work on the project. Having made contacts with several people connected to the issue, Rust reached out to Ken McKeel who works at Monmouth County SPCA to let him know that they were going to continue with the film. He suggested they contact Citigroup banker and philanthropist David Brownstein, who is a board member of El Faro de los Animales. Brownstein, who adopted three Sato dogs in 2010, has invested his own time and money to this issue, frequently funding trips to Puerto Rico to rescue abandoned animals.
Rust made the call to Brownstein, who recognized her name immediately. He invited her and the crew to fly out with him and individuals from the rescue organization in December. Soon enough, Rust and her classmates found themselves jetting over the Atlantic, headed back to Dead Dog Beach.
Rust understands the problem has deep roots. "The reasons for overpopulation in this area are complex," she says. "Many people living there have difficulty feeding their own children, let alone an animal. It's also an issue of education. The concept of spaying and neutering is very different in Spanish-speaking countries, and dogs are not as culturally embedded in families as they are in the States. When you add that to the fact that Puerto Rico is almost completely bankrupt, you can understand why it's difficult for the people to take care of the dogs."
One of the students of the second crew, Marissa Perl '16, vividly remembers the first day in Puerto Rico. As they drove in, she noticed several dead dogs on the side of the road. Most had been run over, and all were emaciated. "I couldn't believe it," she says. "It reminded me of deer carcasses I'd see during rutting season in New Jersey."
As before, the students worked with a local shelter to get footage of the dogs. This time, though, they were involved in a transport mission, which meant that they were able to be part of the effort to physically capture the dogs to take them back to the United States. "We would go around, seek out the dogs and feed them," Perl says. "These huge packs would come up to us and they would be in terrible condition, with burn marks on the side of their faces, obviously from people abusing them, but they were beyond friendly."
On that trip, 50 dogs were saved and flown back in crates to be rehabilitated in shelters in New Jersey and New York. Perl adopted Bentley, a feisty black Sato dog. She has also fostered 15 others. Rust's family has three dogs.
Rust and Perl completed the edits to the hour-long documentary, Satos: A Journey Home, in May. "It's a more comprehensive look at the issue, and includes all aspects of the problem — why it happens, the solutions, what the plan should be and what the government should be doing," says Rust.
Belmonte, who now works at Audible, the audio entertainment company owned by Amazon, as an audio content production coordinator, stays in touch with the shelters and rescue organizations she came in contact with during the initial class project. "I want to go back and help as much as I can," she says. "It's the most personally fulfilling thing I've done in my life so far."
Rust landed a job as a multimedia journalist and reporter at KPLC, an NBC affiliate in Lake Charles, La., even before graduating. Almost everyone she interviewed with was interested in hearing about the documentary.
Perl is currently applying and interviewing for several television production jobs. She still finds herself in the studio, working with Kildea on color corrections and other edits. She is inspired by how she was able to make a difference. "Coming back on the jet with 50 dogs was extremely rewarding and fulfilling," she says. "I was honored to have been a part of it."
Though the film has technically wrapped, those involved share a common hope. "I wish more people knew that this problem existed," Belmonte says. "There is a solution — if dogs and cats were spayed and neutered to control the massive overpopulation, we would be able to decrease the number of homeless animals."
Rust says, "Please, adopt, don't shop. There are plenty of dogs in shelters. If everyone who wanted to buy a dog adopted one, there would be no dogs in shelters."