Image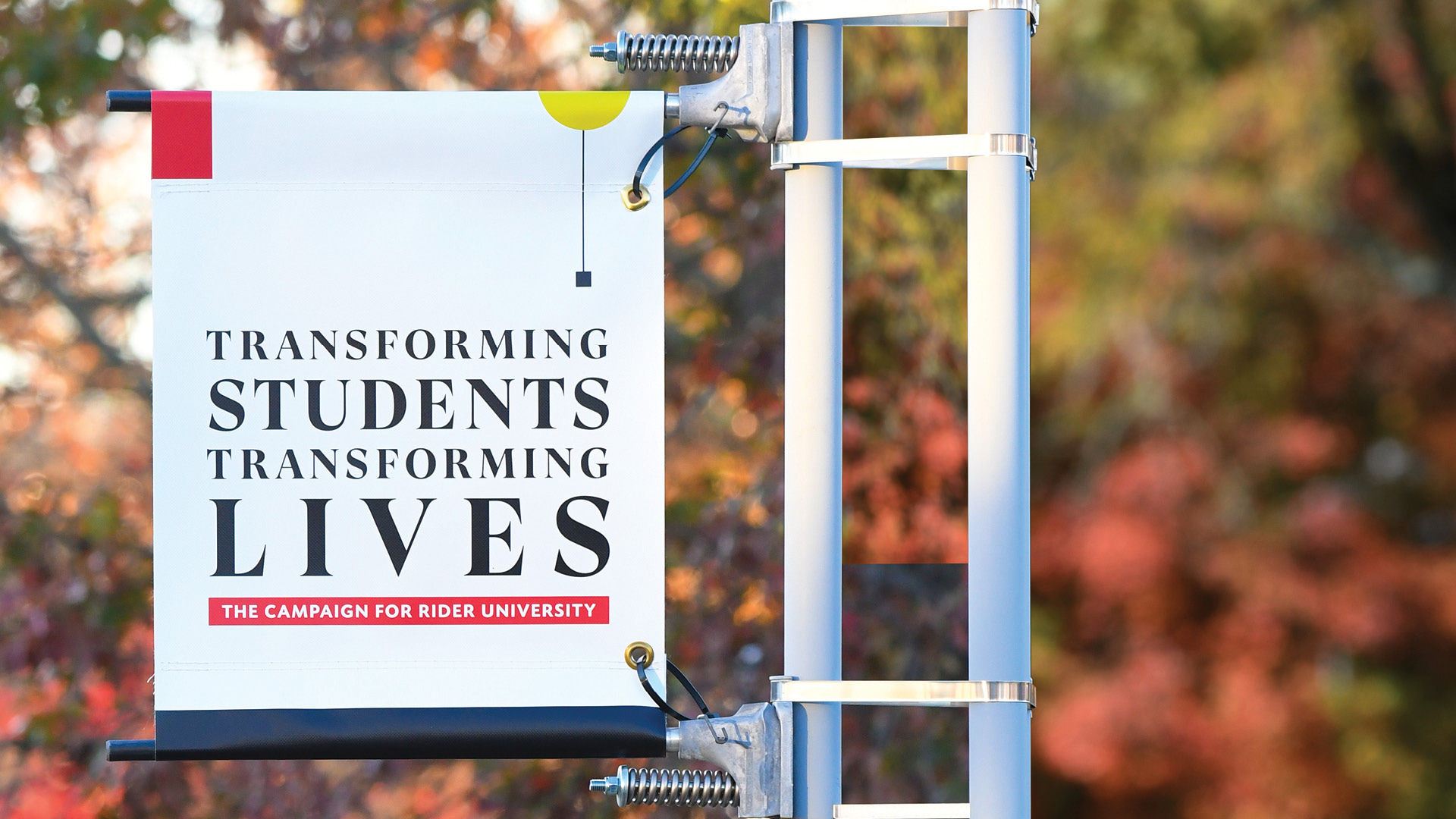 Campaign progress
This academic year, Rider's largest campaign ever, Transforming Students – Transforming Lives, continued to gather momentum with the University receiving a number of major gifts.
Paul Muller Jr. and Beverly Deren Muller '71 made a $500,000 gift in support of the Rider Arena Project, a multimillion-dollar project to transform Rider's Alumni Gym into a modern NCAA Division I facility. In recognition of their generous gift, the University renamed the campus pub Muller's Pub.
Trustee Keith DiGrazio '84 and Christine Pindale DiGrazio '85 committed $1 million to the campaign. The couple requested that their gift be split between the Rider Arena Project and the University's Annual Fund.
Former All-American wrestler Tim Morrison '83 and his family made the largest gift in Rider wrestling history. The $500,000 gift will be used to expand the current wrestling training facility. It was made in honor of Gary Taylor '82, the esteemed former Rider wrestling head coach who died on Sept. 14, 2022, at 73. The enhanced facility will be named the Gary Taylor Wrestling Center.
Former Trustee Christopher Nikolich '92 made a $50,000 unrestricted gift to the University in honor of his wife, Bethann Fleming Nikolich '93. In gratitude, Rider named the Bethann Fleming Nikolich '93 Lounge in Bierenbaum Fisher Hall after the Berkeley Heights, New Jersey, teacher.
James G. Carlson '75 and Mary Anne Carlson made a $200,000 commitment to support the campaign's greatest needs.
To learn more about Transforming Students - Transforming Lives, visit rider.edu/transform.
Image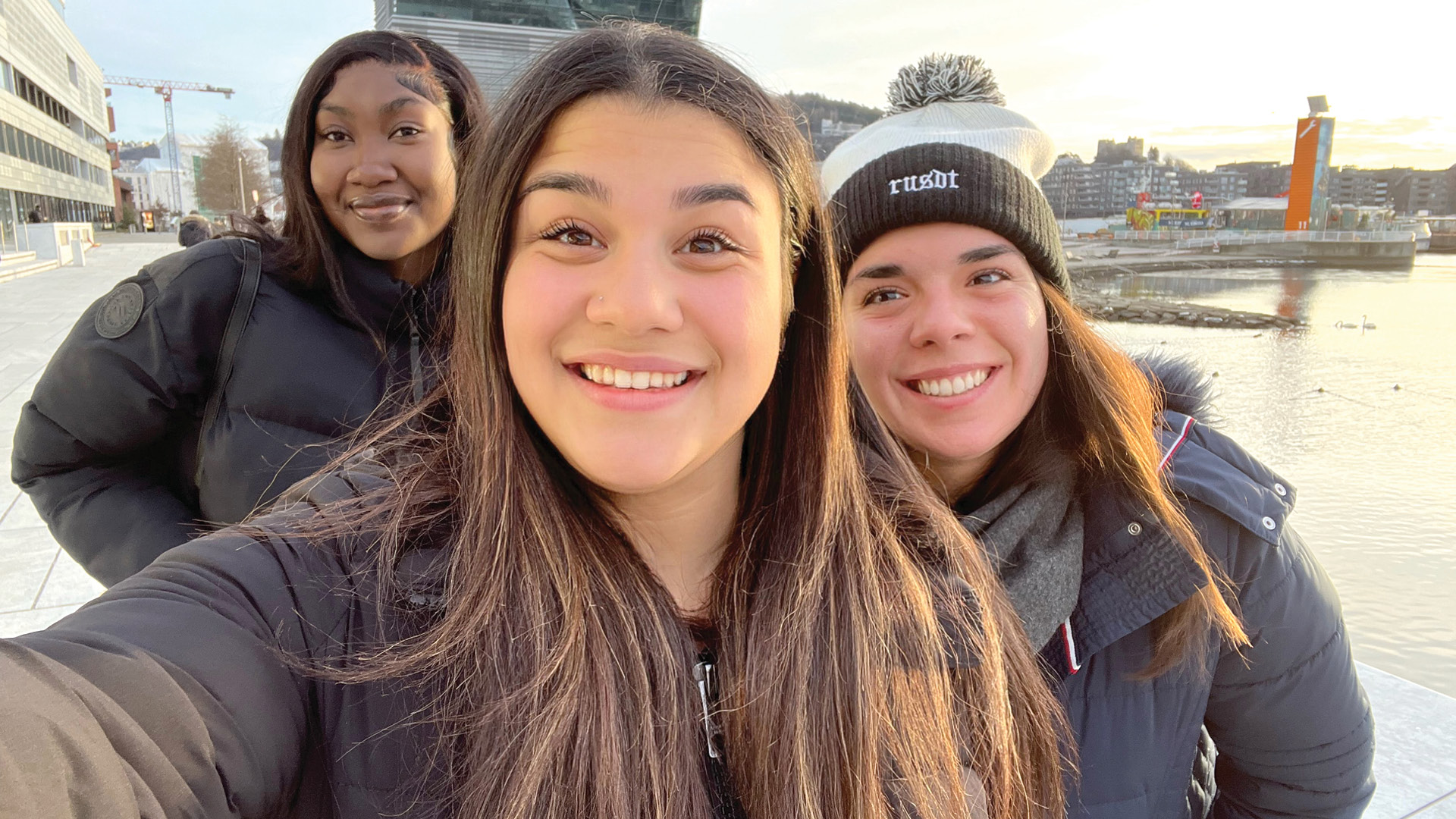 Peace prize
Four Rider University students traveled to Oslo, Norway, to attend the Nobel Peace Prize awards ceremony on Dec. 10, 2022. The students — Sydney Tierney (center) Anjali Chennapragada, Ranai Morgan (left) and Paola Carlesso (right) — were participants in a special topics course about the award that culminated with submitting an official nomination for the following year. They were accompanied by Dr. Roberta Fiske-Rusciano, who taught the course, and Dr. Frank Rusciano.
Image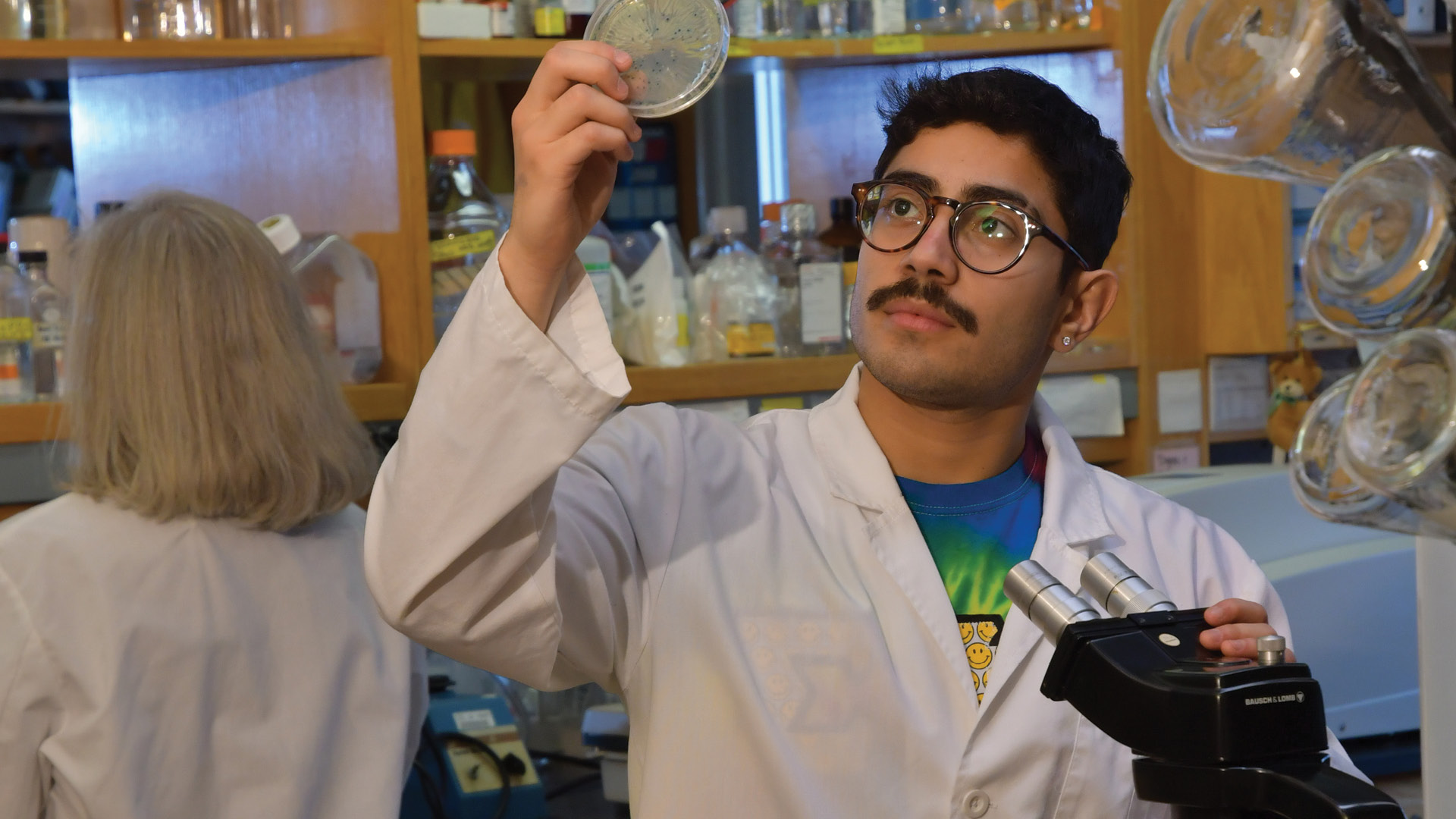 Ph.D. pursuit
Rider received a $1.3 million grant from the U.S. Department of Education to continue funding the Ronald E. McNair Post-Baccalaureate Achievement Program over the next five years. The program prepares students from under-resourced and underrepresented backgrounds for the pursuit of post-baccalaureate studies leading to a doctoral degree.
---
"Larry has positively influenced the lives and careers of thousands of Broncs. He possessed a strong leadership approach, a sharp sense of humor and a fierce dedication to our students."
- Dr. Eugene Kutcher, dean of the Norm Brodsky College of Business, reflecting upon Dr. Larry Newman's impact on the Rider community. Newman, the former dean and a beloved, longtime faculty member, died on Aug. 29, 2022. He was 71. 
---
Image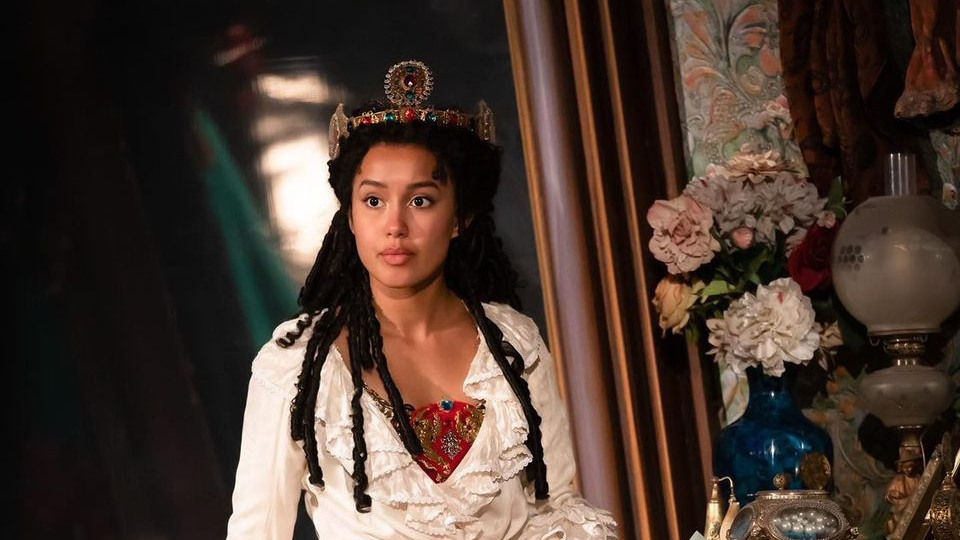 Broadway history
Kanisha Feliciano '17 became the first Latina to play the leading role of Christine Daaé in the Broadway production of Andrew Lloyd Webber's The Phantom of the Opera. Feliciano, who earned a bachelor's in voice performance from Westminster Choir College, was also only the second Black woman to play the role.
Image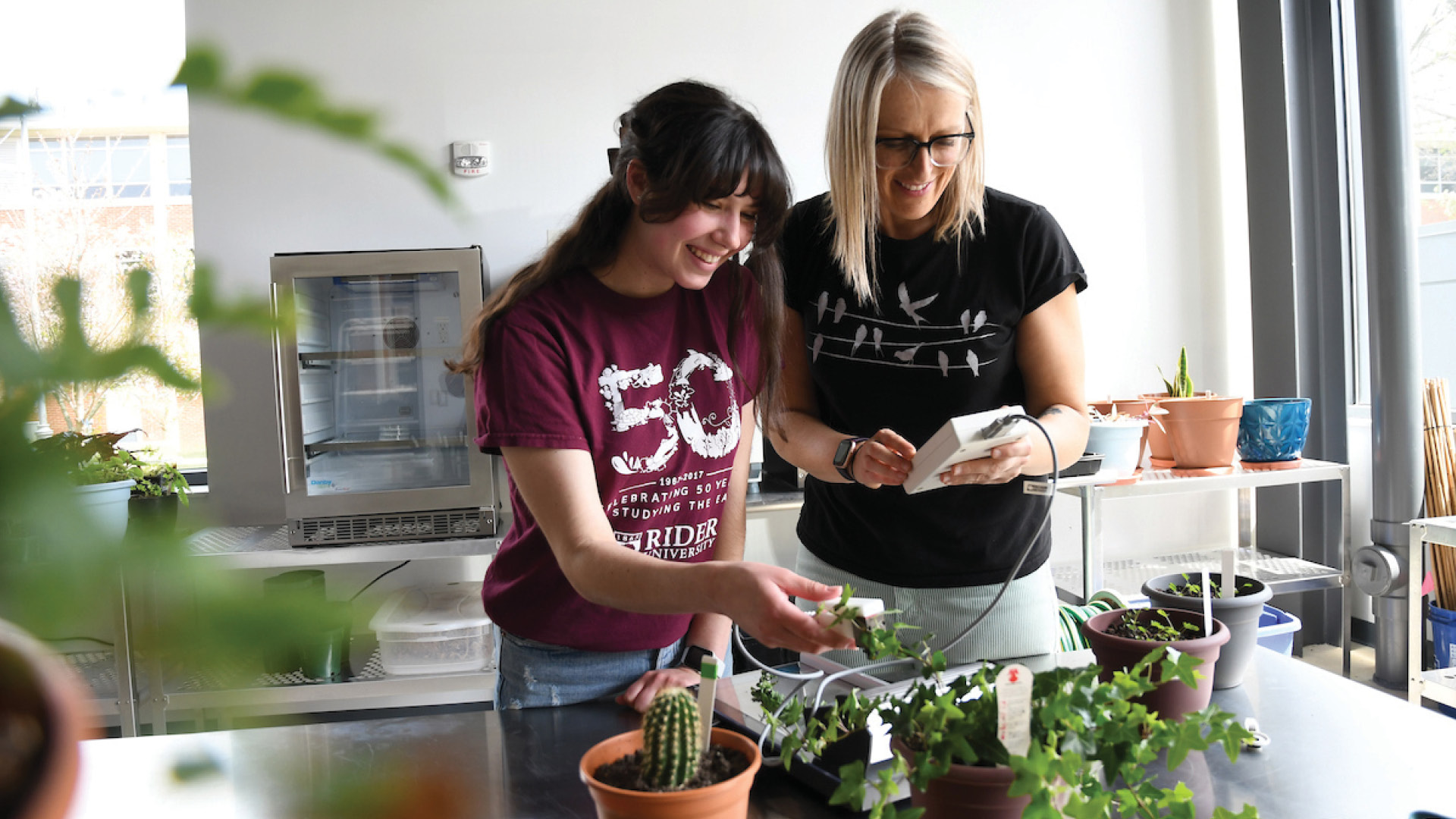 Tackling climate change
Assistant professor of biology Dr. Kerrie Sendall was awarded a three-year $503,000 grant from the National Science Foundation. The grant will allow her to implement a new undergraduate plant-biology research course at Rider and create a summer research experience for students to stay onsite at the University of Minnesota.
Image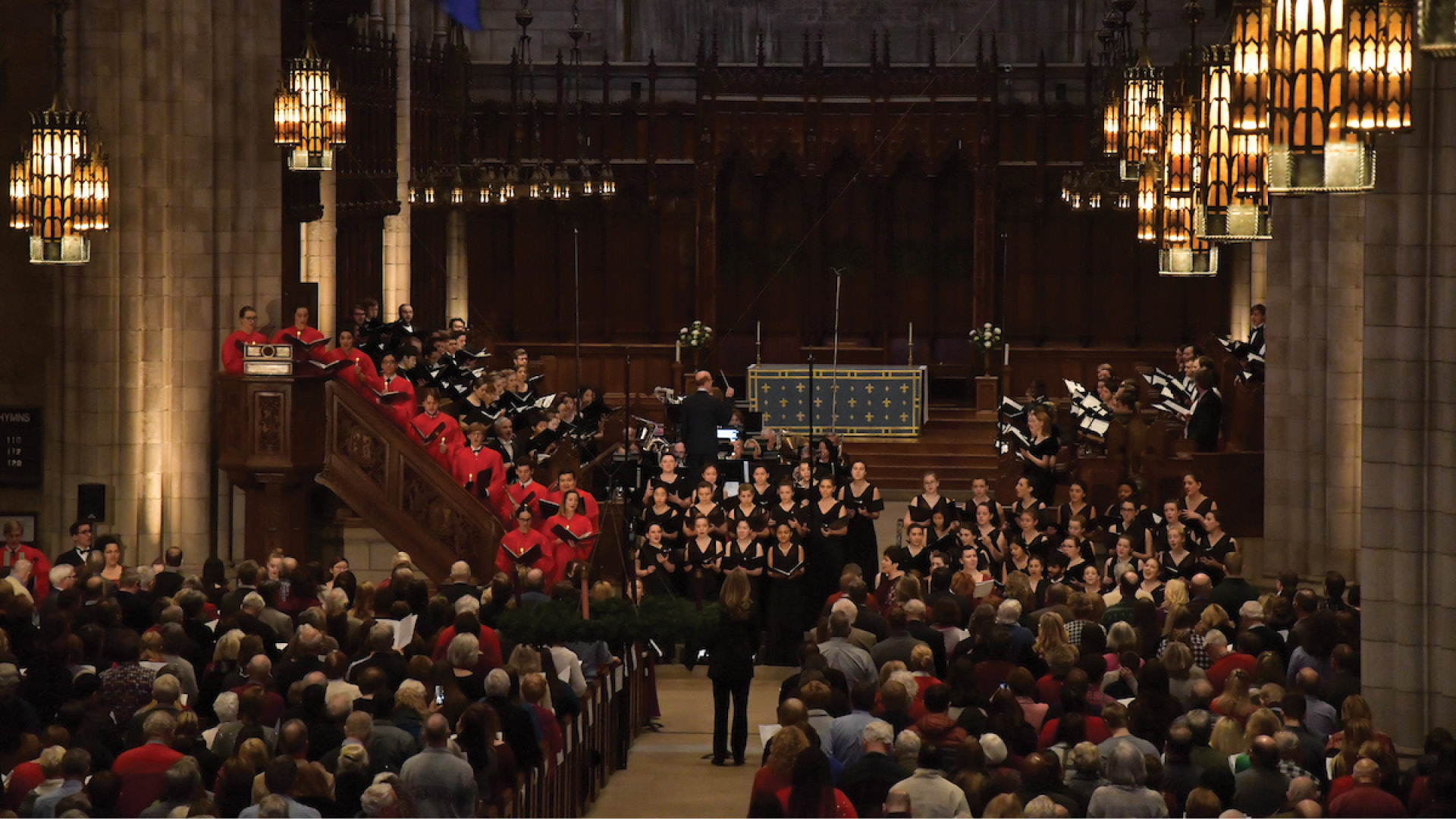 Musical milestone
Westminster Choir College celebrated the 30th anniversary of An Evening of Readings and Carols. The cherished holiday event was recorded for television and featured performances by Westminster Chapel Choir, Westminster Symphonic Choir, Westminster Jubilee Singers, Westminster Concert Bell Choir, Westminster Choir and Westminster Alumni Choir.