by Adam Grybowski
Image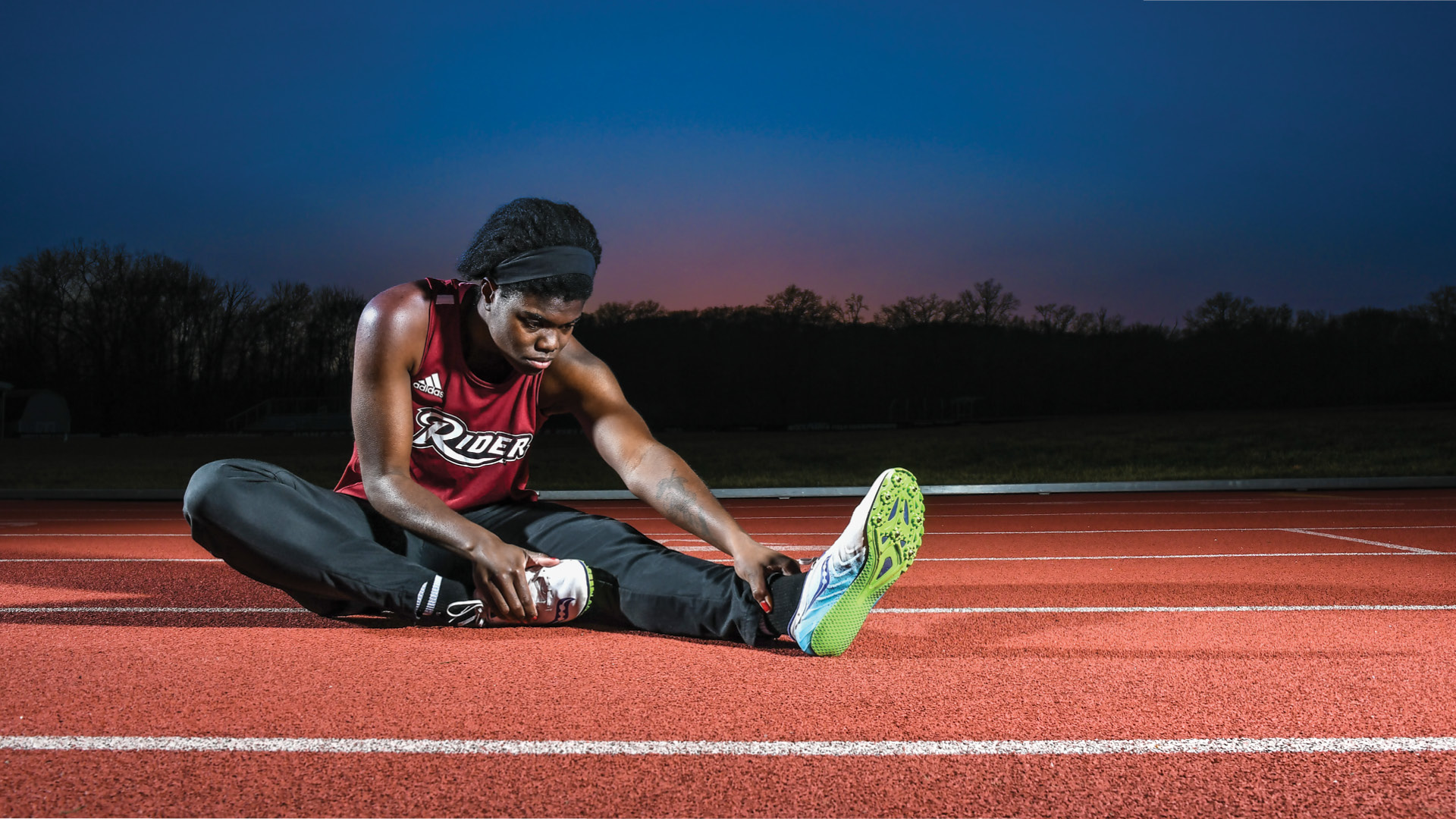 When Richard and Terry Gosser adopted their sixth child, a 14-month-old girl named Valencia, they weren't sure if she would ever walk. 
Valencia was born premature and addicted to multiple drugs. As a newborn, heroin, cocaine and barbiturates were in her bloodstream — the result of her birth mother's drug use. 
During their first few days of life, babies like Valencia suffer withdrawal symptoms, including  shaking, fever, vomiting and excessive crying. Withdrawal may cause a host of long-term problems too, including delays in developmental milestones, such as walking and talking, and disruption of motor-skill development. 
"Valencia couldn't walk," Terry says, recalling her memories of Valencia as a toddler. "She could hardly do anything. She was very stiff and couldn't bend at all."
Now a freshman at Rider, Valencia was recruited to run NCAA Division I track after a standout high school career. At Barnegat High School in New Jersey, she broke multiple school records for both winter and spring track. She received honors for all-state and all-county, and became a Shore Conference champion during her senior year. She was named team MVP a total of seven times.
I don't give up, I don't get upset, and I don't complain."
Valencia attributes her success to nothing more than an optimistic attitude and competitive spirit. "I'm always positively happy when I'm running," she says. "I don't give up, I don't get upset, and I don't complain. But I'm also not running just to run. I want to win. I want those records."
Despite all of her early challenges, by the time she reached second grade, Valencia began playing basketball, showing the first signs of athleticism that would blossom in middle school and eventually lead to her uncommon success in high school.
"She was very fast on the court, and she had great hand-eye coordination," says her father.
Valencia fell in love with the game and soon began to branch out into other sports. She ran in her first track meet in sixth grade and, the following year, joined the middle school team. For the next two years, she did not lose a single race.
"She's determined, and she just goes for it," Terry says. "She doesn't let anything stand in her way. There are no roadblocks in front of her."
At Rider, Valencia is adapting to higher stakes athletically as well as academically. She wants to major in criminal justice and, after graduating, begin a career in law enforcement. Living on campus, she has been motivated to seek out the strong support system Rider provides for all of its students, especially those in their first year. She says she is spending as much time studying as she is working out. 
Discussing the transition one day last fall, Valencia, as bright and cheerful as ever, says, "Thinking about it right now, I'm pretty happy. I'm overcoming more obstacles, and I'm getting better at track. I'm also learning more about how to be an adult."