Image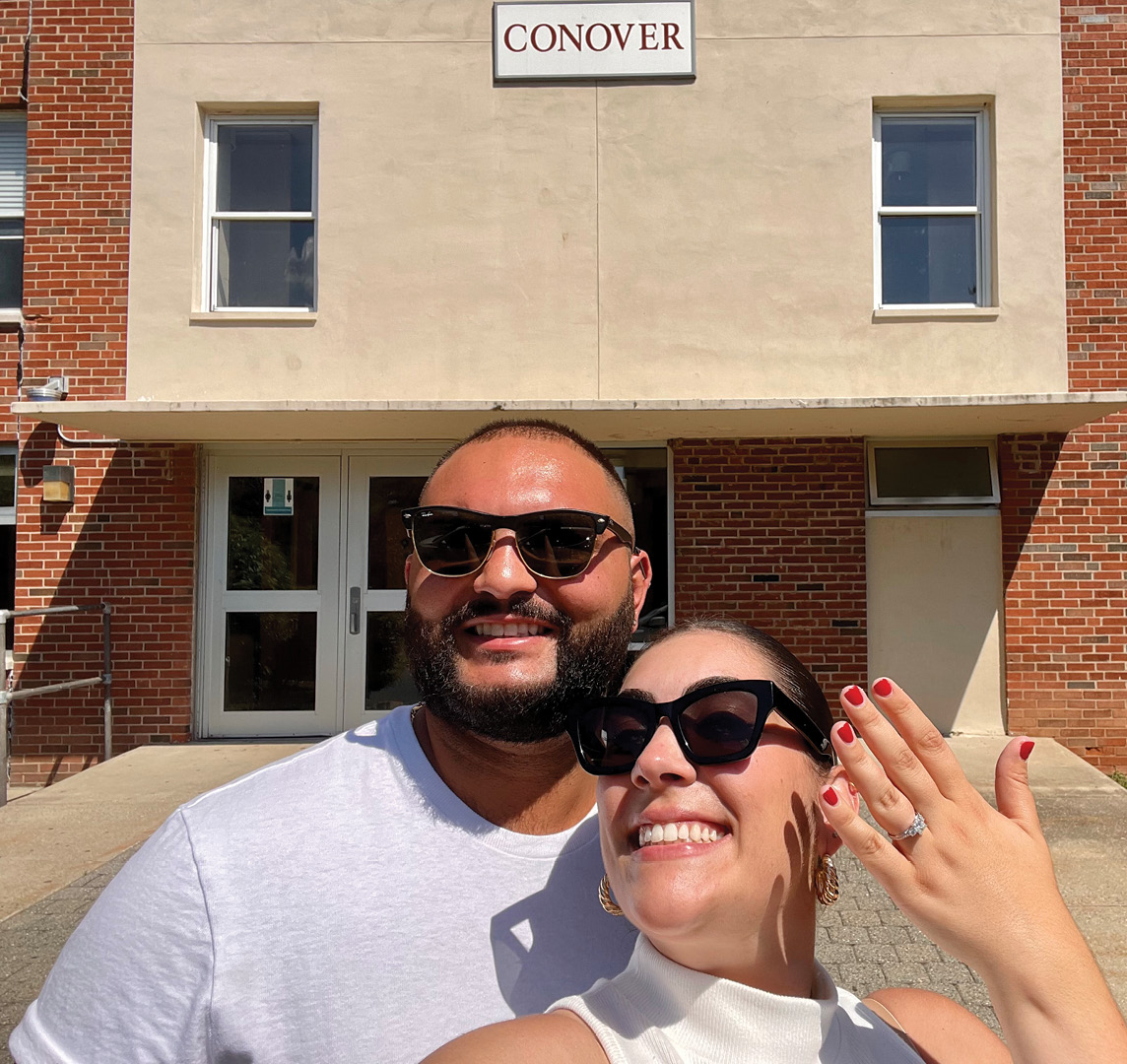 Michael Pastor '18 proposed to Gabriella Pasquini '18 on July 23, 2022, on campus where they met freshman year.
Image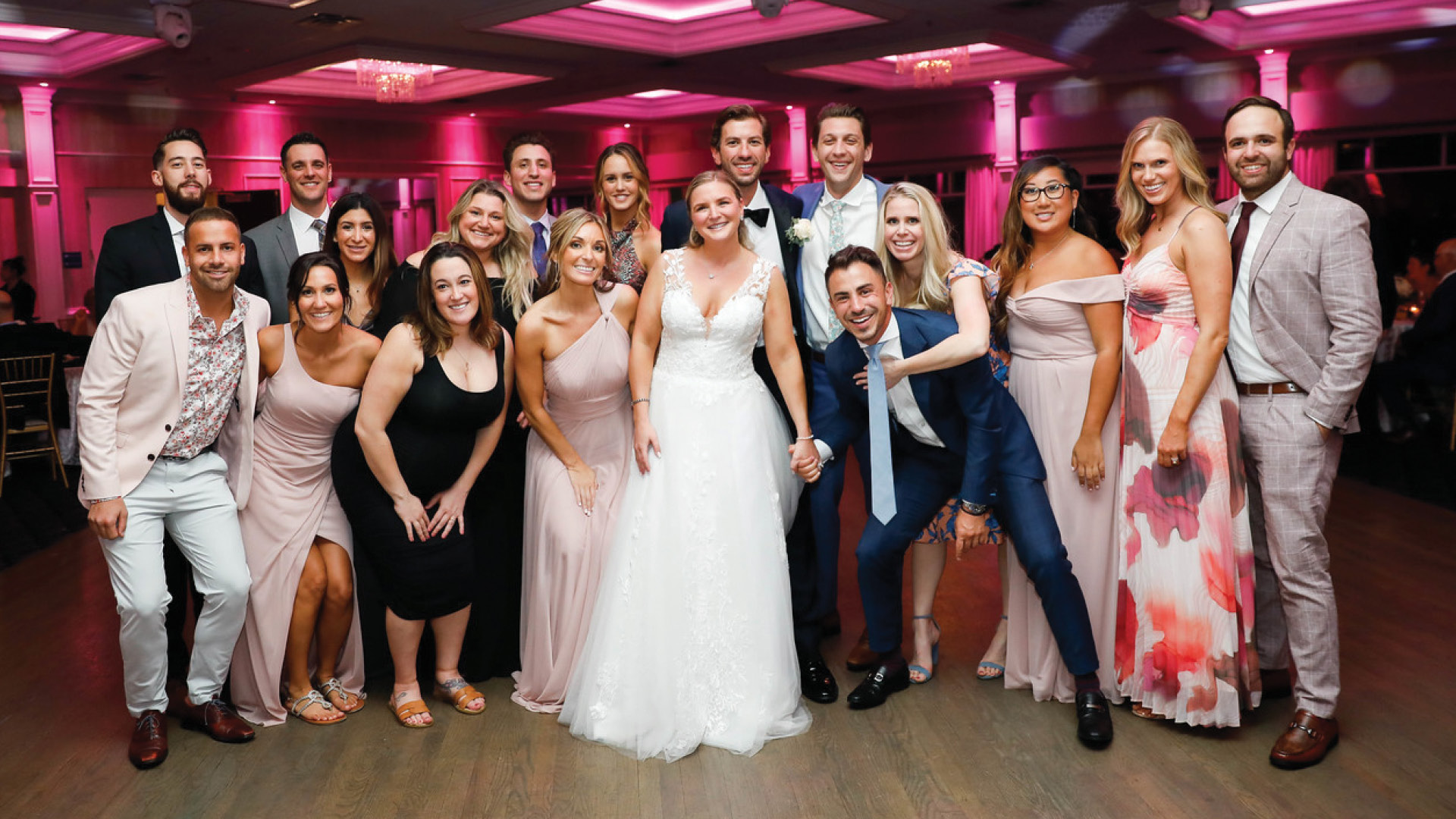 Chris Caruso '12 and Allison Russo '12 were married on May 14, 2022, in Manalapan, New Jersey. Many fellow Rider alumni were in attendance to help the couple celebrate.
Image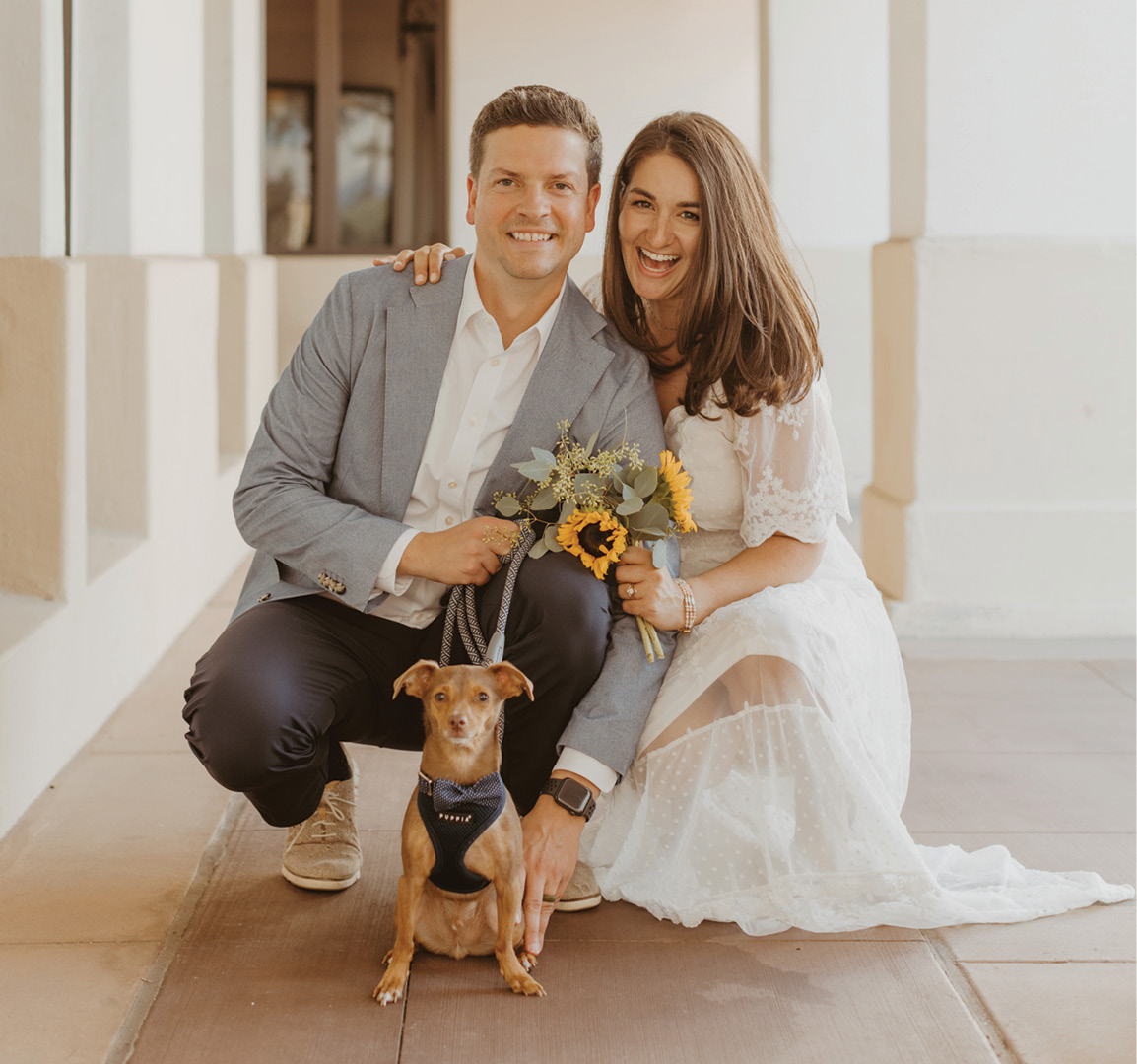 Bill Eismann '07 and Alexis Mele '13 were married in Laguna Hills, California, on Sept. 23, 2022, and celebrated with family and friends on Oct. 21, 2022, in Long Beach Island, New Jersey. Eismann earned his bachelor's in business administration and Mele earned her master's in counseling services.
Image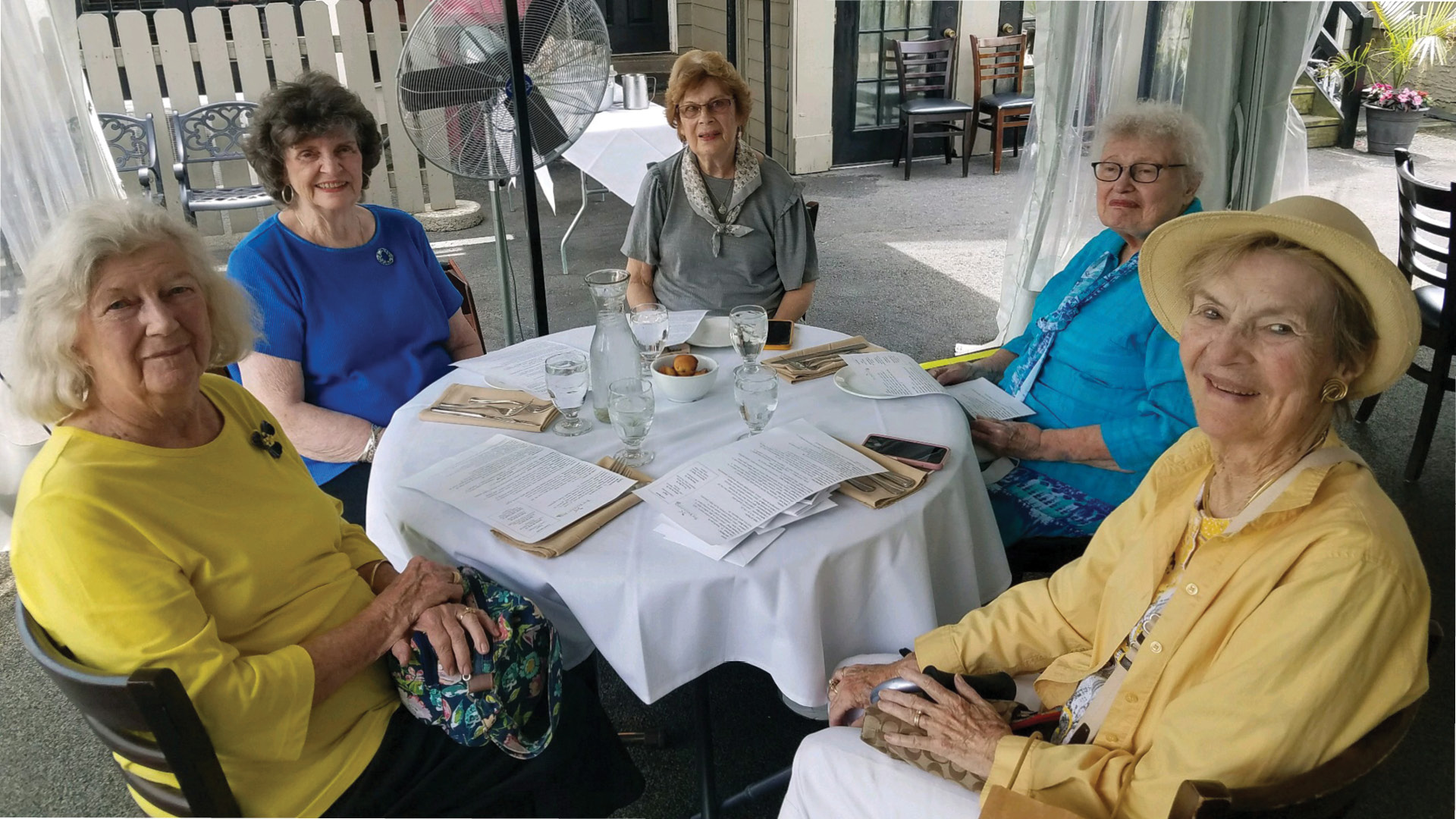 Sigma Iota Chi sorority sisters (clockwise, bottom left) Rita Prus Kobesky '57, Jane Grundahl Allen '58, '61, Jean Rodamer Stroff '55, Joan Hatcliff Young and Cynthia Rork-Laird '57 met for lunch over the summer.
Image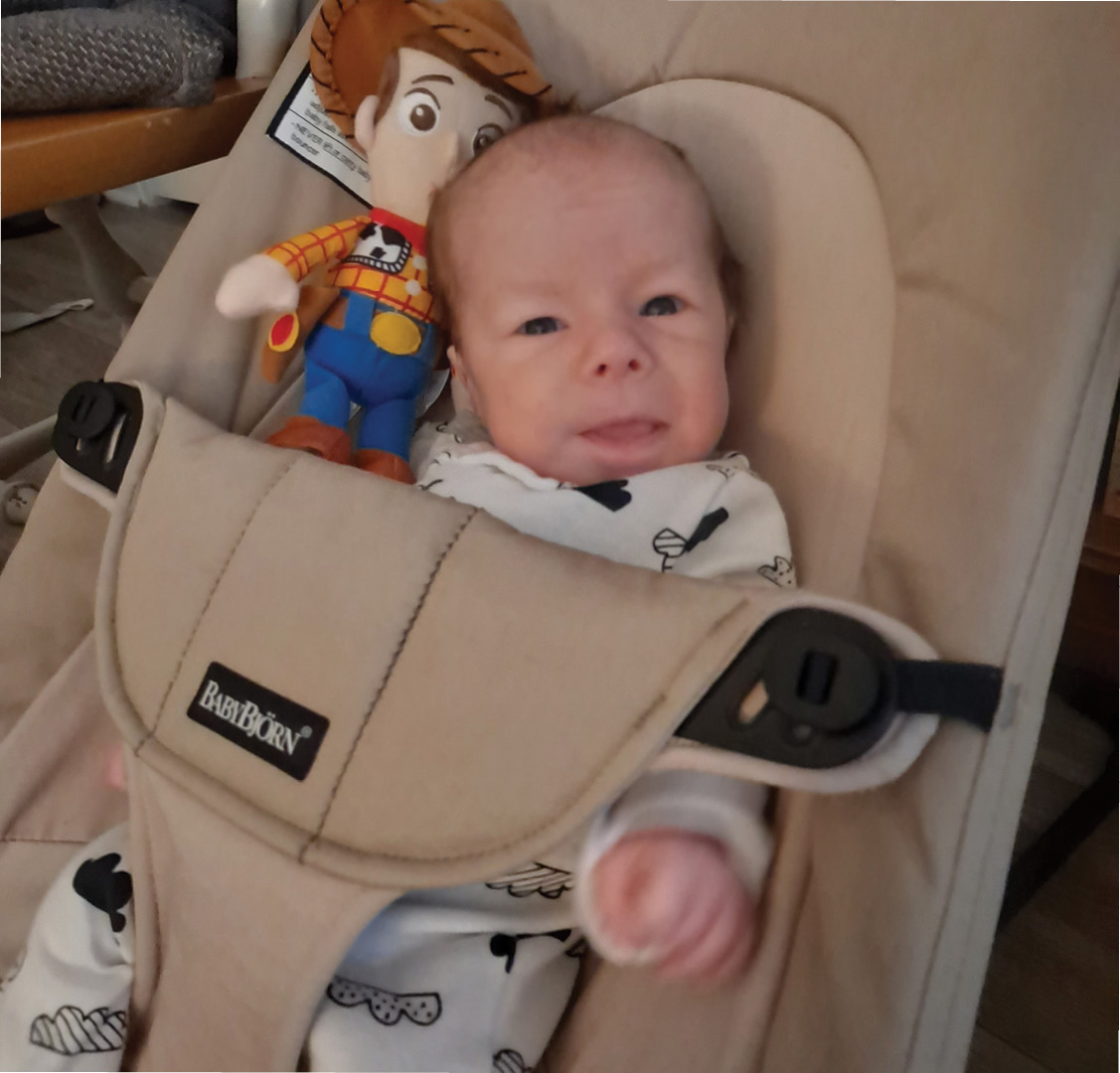 Brandon Roffina '14 and Kathlyn Roffina '16 welcomed Daniel James Roffina on Dec. 22, 2022.
Image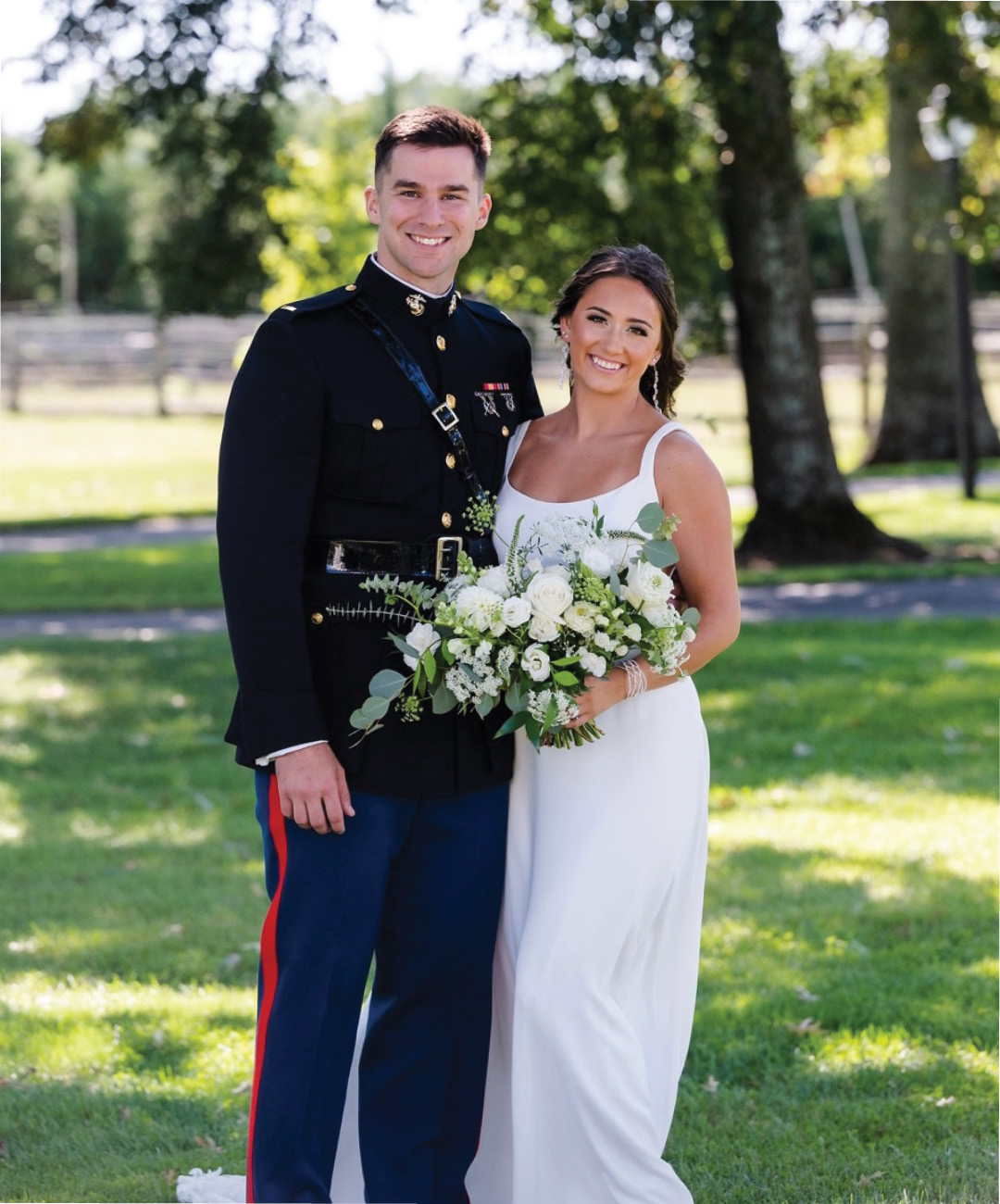 Sarah Kormuth '22 and Garret Potter '21 were married in Jobstown, New Jersey, in September 2022. The couple met at Rider while working out in the Student Recreation Center. They now reside in Surf City, North Carolina, where Potter is a second lieutenant in the Marines and Kormuth is a CrossFit coach.
Image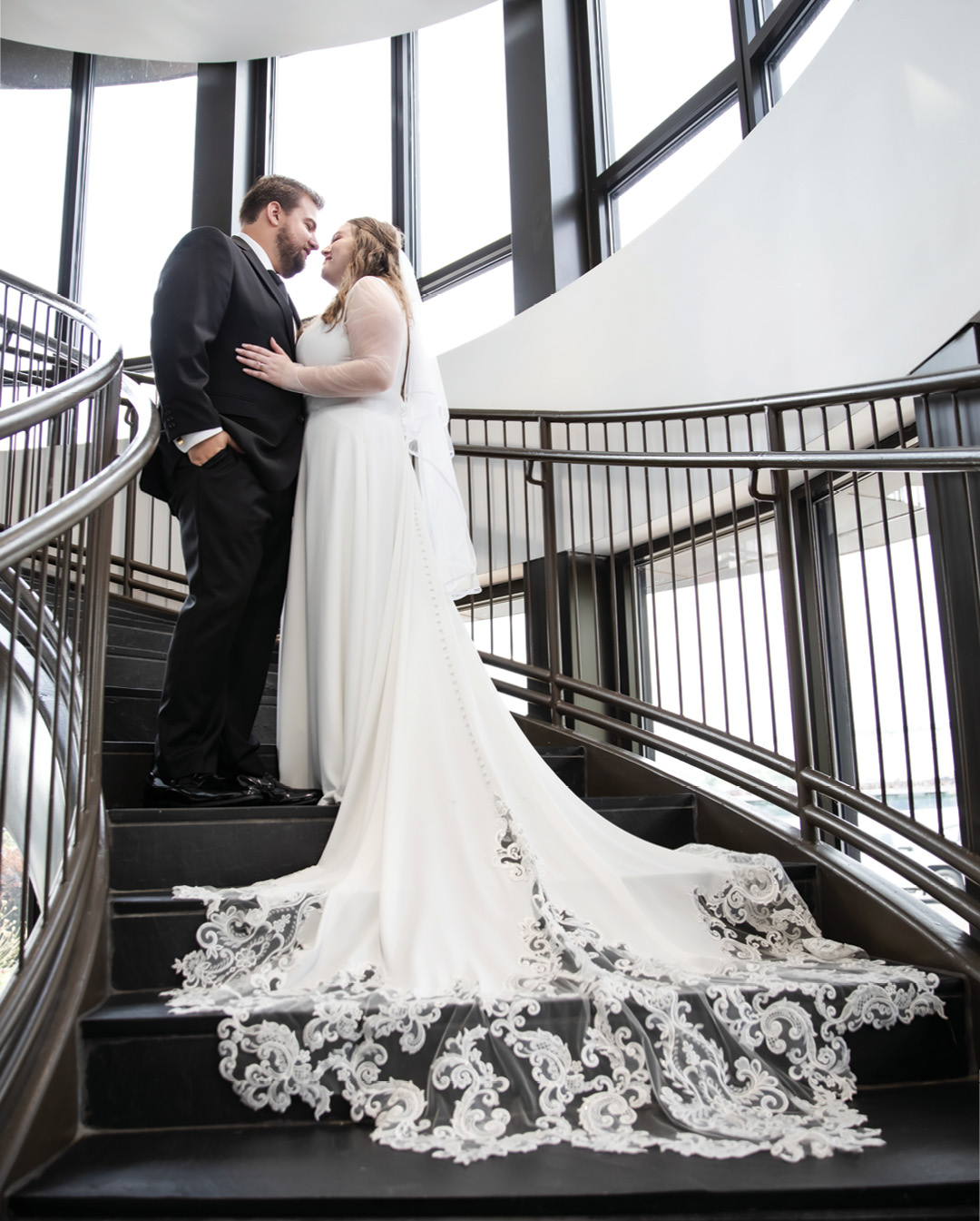 Alex Solomon '19 and Madison Becker '20 were married in Lambertville, New Jersey, on Sept. 4, 2022. The couple met at Rider while working as tour guides.
Image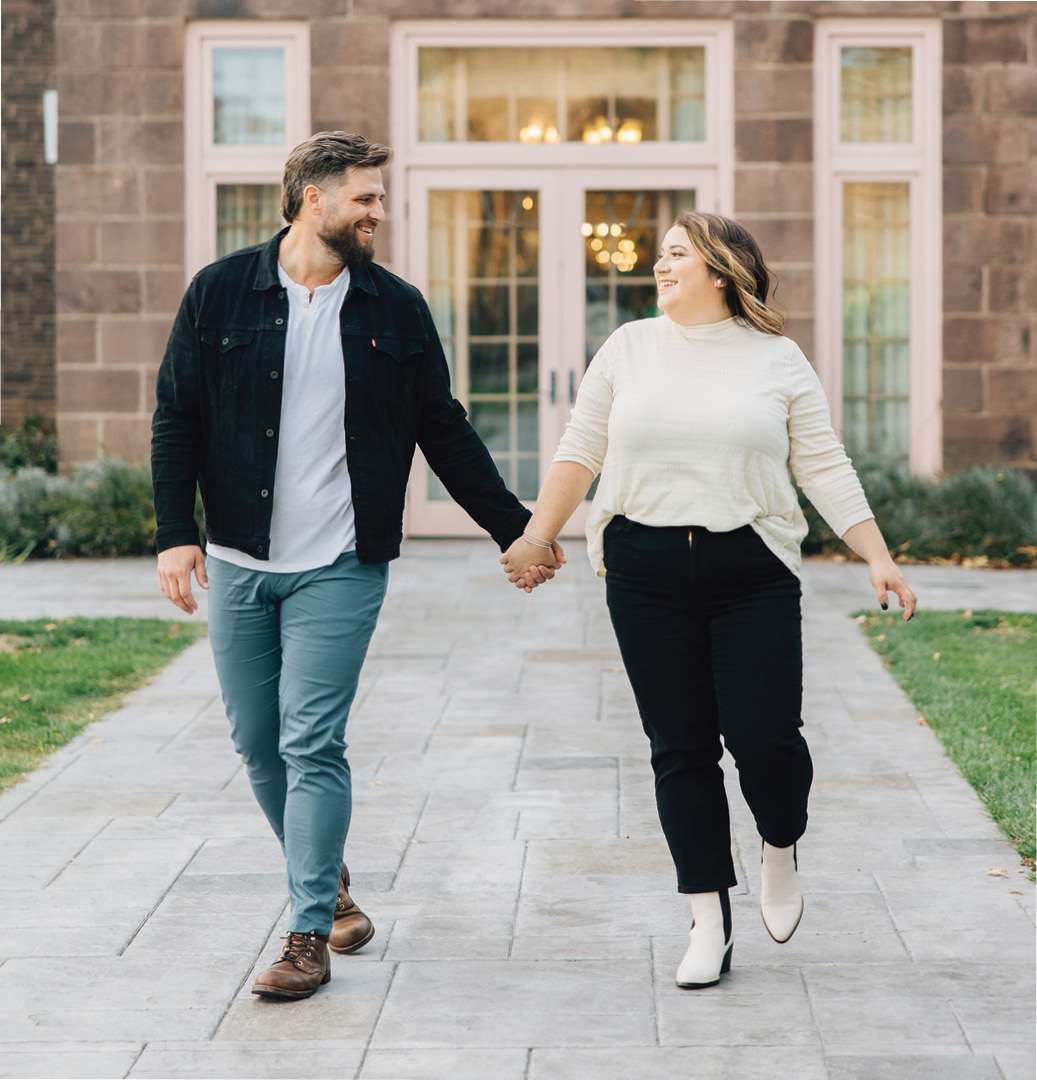 Justin Dennis '13, '17 and Elizabeth Swain '15 became engaged last April, with their dog, Rider, serving as a witness. The couple met while attending the University and pursuing degrees in political science.
Image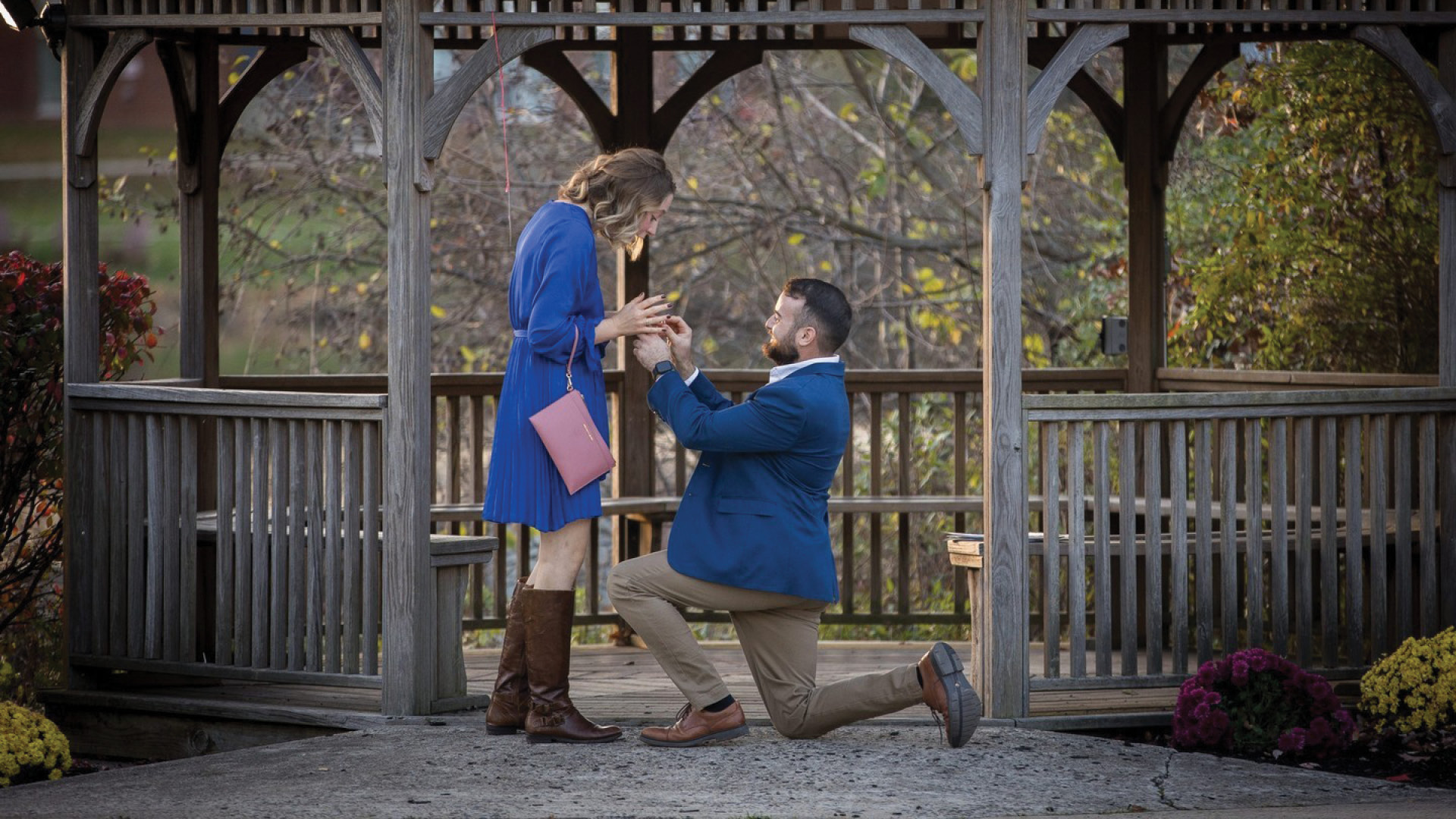 Lee Casperson '18 proposed to Kelsey Guenther '18 on campus on Nov. 12, 2022. 
Image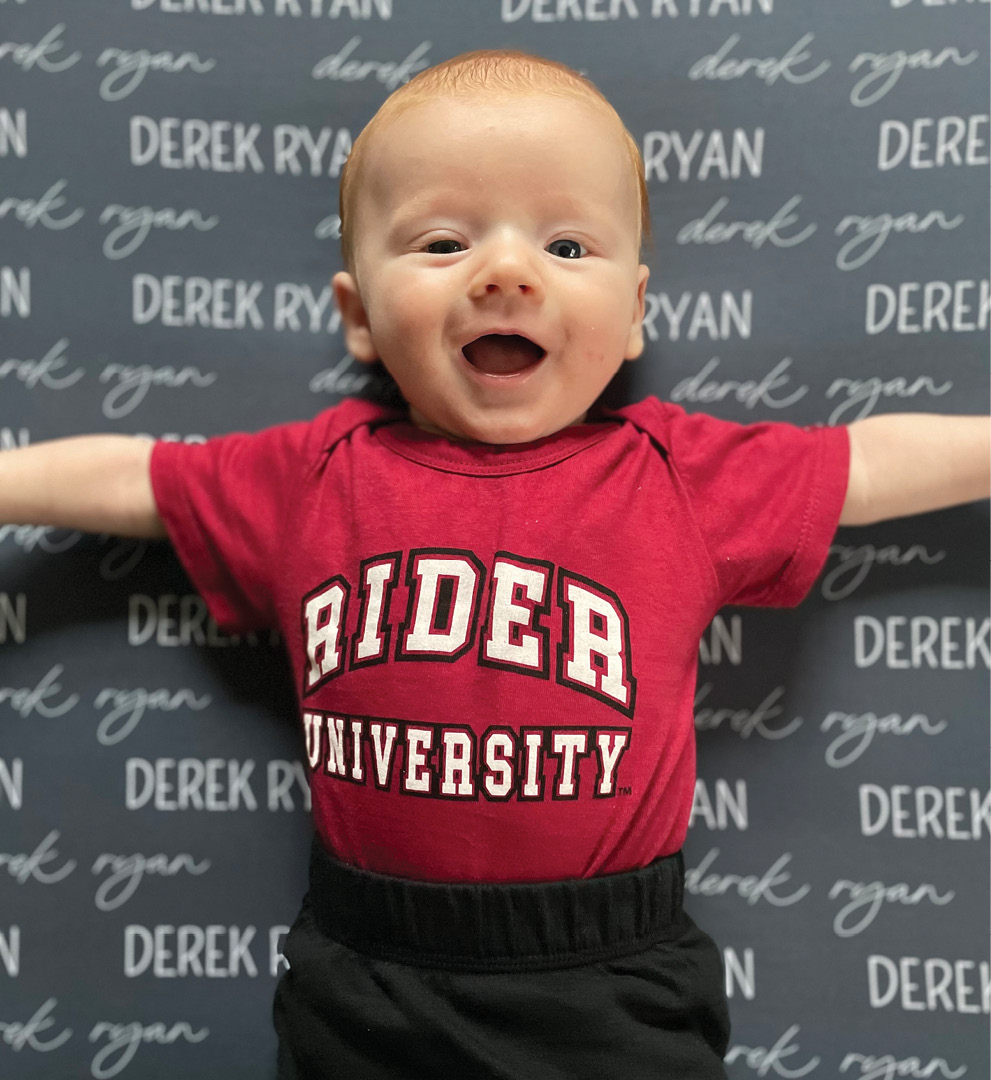 Kevin Noon '12 and Jaclyn Noon (née Giameo) '13 welcomed a baby boy, Derek Ryan Noon, on July 27, 2022.
'60s
Betsy Rydell Roll '66 sang with the Hilton Head Symphony Orchestra chorus for its Holiday Pops concert. John Morris Russell and Michael Schwartzkopf were the conductors.
Dr. William Payn '68 wrote a new, original work called LOVE. It was performed during a concert by the Susquehanna Valley Chorale last October. Payn serves as the chorale's conductor and music director.  
'70s
Mark Braff '77 wrote his first book, Sons of Baseball: Growing up with a Major League Dad. Published by Rowman & Littlefield, the book features a foreword by Cal Ripken Jr. and interviews with 18 sons of former MLB players, including Yogi Berra, Mariano Rivera, Gil Hodges and more. Braff received his bachelor's in journalism from Rider and enjoyed a successful 40-year career in public relations before retiring in 2020. 
'80s
Eric J. Matluck '81 authored a new novel, The Judges, published by Next Exit Press in January. It is about the mind of a classical pianist, a mysterious tribunal and the ethics of everyday choices. His first book, Notes for a Eulogy, was published in 2020.
Dr. Donald Nally '87, won the Grammy for Best Choral Performance for Born: Music of Edie Hill and Michael Gilbertson at the 65th Annual Grammy Awards on Feb. 5. The recording features several Westminster Choir College alumni including Katy Avery '18, Steven Hyder '12, Lauren Kelly '16, Rebecca Myers '02 and Daniel Spratlan '05. This is the group's third award and eighth nomination since its founding in 2007.
'90s
William Farley '91 has been named West Orange High School's Teacher of the Year for 2022-23. He has taught at the New Jersey high school for 22 years, serving as music director for the honors chamber and tenor/bass choirs, piano lab instructor and teacher of general music classes. Farley will retire in June.
Doreen Laskiewicz '92 launched a new magazine for women called Grit & Goals. An internationally published photographer, Laskiewicz is passionate about empowering women in business. She believes grit and goals are two key traits that every successful businesswoman possesses. Laskiewicz hopes the magazine will inspire and empower other women to embrace these values and achieve their own entrepreneurial goals.
Craig Carpenito '96 was inducted as a Fellow of the American College of Trial Lawyers, one of the premier legal associations in North America. He is a government matters partner at the international law firm King & Spalding. A former U.S. Attorney for the District of New Jersey, Carpenito has over two decades of experience as a litigator in private and public practice.
Heidi Vass '98 and Emma Grace Roche '09, founding members of the classical vocal quartet Seraphour, were commissioned to premiere a new piece by Los Angeles composer Mia Ruhman. The composition, specifically written to highlight the beauty and richness of the female voice, is a setting of the iconic Christmas text O Magnum Mysterium. Vass and Roche are both graduates of Westminster Choir College.
Jason Iannuzzi '99 was named the new artistic director of the Cantemus Chamber Chorus last July. He also currently leads a thriving choral program at Lexington High School in Lexington, Massachusetts. His school choirs have performed at Carnegie Hall, as well as in Sweden, Finland, Estonia, China, Greece and Bulgaria. 
'00s
Dr. W. Bryce Hayes '01 was named the new artistic director at Winchester Musica Viva, a chamber choir based in Winchester, Virginia. He earned a Doctor of Musical Arts in Conducting from the University of Minnesota, a Master of Music in Choral Conducting from Temple University and a Bachelor of Music in Music Education with honors from Westminster Choir College.
Gina Rothe (née Monari) '01 was appointed marketing and communications manager for the Vascular Birthmarks Foundation (VBF). VBF is an international charitable organization that supports and empowers those affected by a vascular birthmark, anomaly, tumor or syndrome. "Living with a vascular birthmark and working with the VBF enables me to help make a difference and contribute to a special kind of advocacy," she says.
Joseph A. Capone '04 was named executive director of the Greater Princeton Youth Orchestra. He has more than 20 years of experience in public and higher education, and the cultural sector. Previously, Capone served in leadership positions at the Philadelphia Opera Company, Bristol Riverside Theatre and the Princeton Festival.
Shaun Clarida '05 won the 2022 Mr. Olympia bodybuilding competition in the 212-pound weight class. This is the second title he has won in the competition, winning the 2020 competition in the same weight class. 
Dr. Jennifer Diszler '06, '21 was appointed superintendent/principal for the Cranbury School District in New Jersey. She is the former assistant superintendent of curriculum, instruction and administration for the South Brunswick School District. She earned her master's in educational administration and her Doctor of Educational Leadership from Rider.
Ayo Owodunni '06 was elected to city council in Kitchener, Ontario, Canada. He earned his bachelor's degree in psychology from Rider.
Matt Cook '06 was cast in a leading role in the film Champions, starring Woody Harrelson. Previous credits include The Greatest Beer Run Ever, starring Zac Efron and Russell Crowe, and Man with a Plan, starring Matt LeBlanc. He received his Bachelor of Arts from Rider.
Daniel Florio '07 won Best Director at the Austin Revolution Film Festival for his film The Improviser. The dark, independent thriller is centered around Brett Sugarman, a not-so-funny comedian who dreams of becoming the next big star and is determined to do so, no matter the cost.
Dr. Sheirenne Sherman '08, '14 has received her doctorate in industrial organizational psychology from Northcentral University. At Rider, Sherman earned a Bachelor of Arts in Psychology and a Master of Arts in Applied Psychology. She is a board certified behavior analyst and has been with her current agency, Devereux Advanced Behavioral Health, for 12 years.
Joel Green '08 published his first book, Filtering: The Way to Extract Strength From the Struggle, last August. The former professional basketball player is the founder and CEO of Pro Level Training, national director of Nike Sports Camps and a highly sought after motivational speaker.
Ty Parrish '08 has been steadily climbing the ranks at Enterprise Rent-A-Car since 2009. In his 16 years with the company, he's been promoted several times, serving as assistant manager, branch manager and, most recently, area manager. Parrish earned his bachelor's in business administration from Rider.
'10s
William C. Smitheman Jr. '11 was honored by the New Jersey Society of Certified Public Accountants (NJCPA). He received a 2022 Ovation Award in the Emerging Leaders category. The annual NJCPA Ovation Awards honor professionals whose efforts and achievements are advancing New Jersey's accounting profession. Individuals are recognized for the variety of ways they contribute time, energy and intellect to developing the accounting profession and fostering its success.
Jacqueline Engelsman '12 served as a panelist for "Herstory: Being the Boss of Your Own Life" as part of an event hosted by the Women's Philanthropy Division of the Jewish Federation of Somerset, Hunterdon & Warren Counties. Engelsman is the director of marketing and business development at RRBB Accountants and Advisors. She is an active member of the Jewish Federation of Somerset, Hunterdon & Warren Counties, serving on both the Women's Philanthropy and Business Networking Group Committees.
Dan Petrino '12 was promoted to vice president of hockey administration for the ECHL, the leading professional developmental league for the American Hockey and the National Hockey Leagues. Prior to joining the ECHL, Petrino spent three years with the Metro Atlantic Athletic Conference, including a year as the conference's assistant commissioner for championships. 
Joe Forte '13 was appointed chair of the Lawrence Township Diversity, Equity and Inclusion Committee in New Jersey. He is also currently a national member of the Victory Fund Campaign Board, which recruits, trains and fundraises for LGBTQIA+ candidates running for public office. Additionally, he is the vice chair of the New Jersey LGBTQ Democratic Caucus and was recently awarded the Community Advocate award by the New Jersey Pride Chamber.
Justin A. Williams '13 is the author of Virtues Constellation (Reborn), a book of magical realism published by Traitmarker Books. Imbued with Greek mythology, the book follows the journey of Parthenon University senior Christian Belvedere as he struggles with his mental health and the sinister happenings taking place on campus.
Kimberly Carl '14 was appointed special education supervisor for the Council Rock School District in Newtown, Pennsylvania. Before joining Council Rock, Carl was a school psychologist in the Pennsbury School District. She earned a bachelor's degree in psychology from Rider.
Jim Vasil '14 joined PIX 11 News as a reporter and multimedia journalist. He is the recipient of two Mid-Atlantic Emmy Awards and one AP Award. Vasil earned a Bachelor of Arts in Radio and Television from Rider and and received national recognition for his reporting on the University's student-managed television network.
Petra Gaskins '15 became the first Black woman elected to the New Brunswick City Council in New Jersey. She serves as chief of staff for State Sen. Andrew Zwicker, focusing on engaging with the community and ensuring proposed legislation is relevant and impactful to all constituents. Before joining the senator's office, Gaskins served as outreach director to U.S. Rep. Bonnie Watson Coleman.
Catherin MacDuff '16 was appointed to the Lawrence Township Council in New Jersey. She is an attorney with the Lawrence Township-based law firm of Stevens & Lee and earned a bachelor's degree in political science from Rider.
Ariel Matos '16 is the new associate director for diversity, equity and inclusion programs at Princeton University's School of Public and International Affairs (SPIA). In this role, he is responsible for developing and supporting inclusive co-curricular programming for SPIA students. He provides mentorship and advisement, and supports SPIA affinity graduate student organizations and the SPIA Peer Advising Program. He also serves as director of Princeton's Junior Summer Institute.
Ashley Condo '17 joined RRBB Accountants and Advisors as a tax supervisor. She brings mentorship and technology advancement to RRBB as part of the firm's technology committee. Condo received her Bachelor of Science in Business Administration from Rider and is currently working toward her CPA license.
Meg Kerper '17 was promoted to vice president of clinical operations at Behavioral Framework. She previously served as a clinical supervisor and was subsequently promoted to clinical director. Kerper earned a Master of Arts in Applied Psychology from Rider.
Ronetta Hunter '19, '21 is currently pursuing a Doctor of Physical Therapy at Marist College. She received her Bachelor of Science in Health Sciences and her Master of Arts in Athletic Leadership from Rider.
'20s
Anthony Bailey '20 successfully completed the Pathways Program, a student internship initiative with the United States Secret Service. He was subsequently offered a permanent position as an investigative analyst and accepted.
Olivia Hayenhjelm '21 is a graphic artist at Tiffany & Co. where she creates artwork to be etched on crystal awards and mementos. She recently played a large role in the design process of a new, mass-produced stemware line.
Rikiyah N. Mixson '22 was awarded the Health Resources & Services Administration Public Health Scholarship for the 2022 cohort at The George Washington University Milken Institute School of Public Health. Mixson was chosen for her passion for public health and dedication to strengthening the public health workforce. She is committed to working in a local or state health department after the completion of her Master of Public Health program. 
Anthony Corbi '22 was appointed assistant athletic director for video and live event production at Rider. He previously served on Rider's BroncVision event production crew and interned with the Philadelphia Union. Corbi received his bachelor's in sports media from Rider.