Image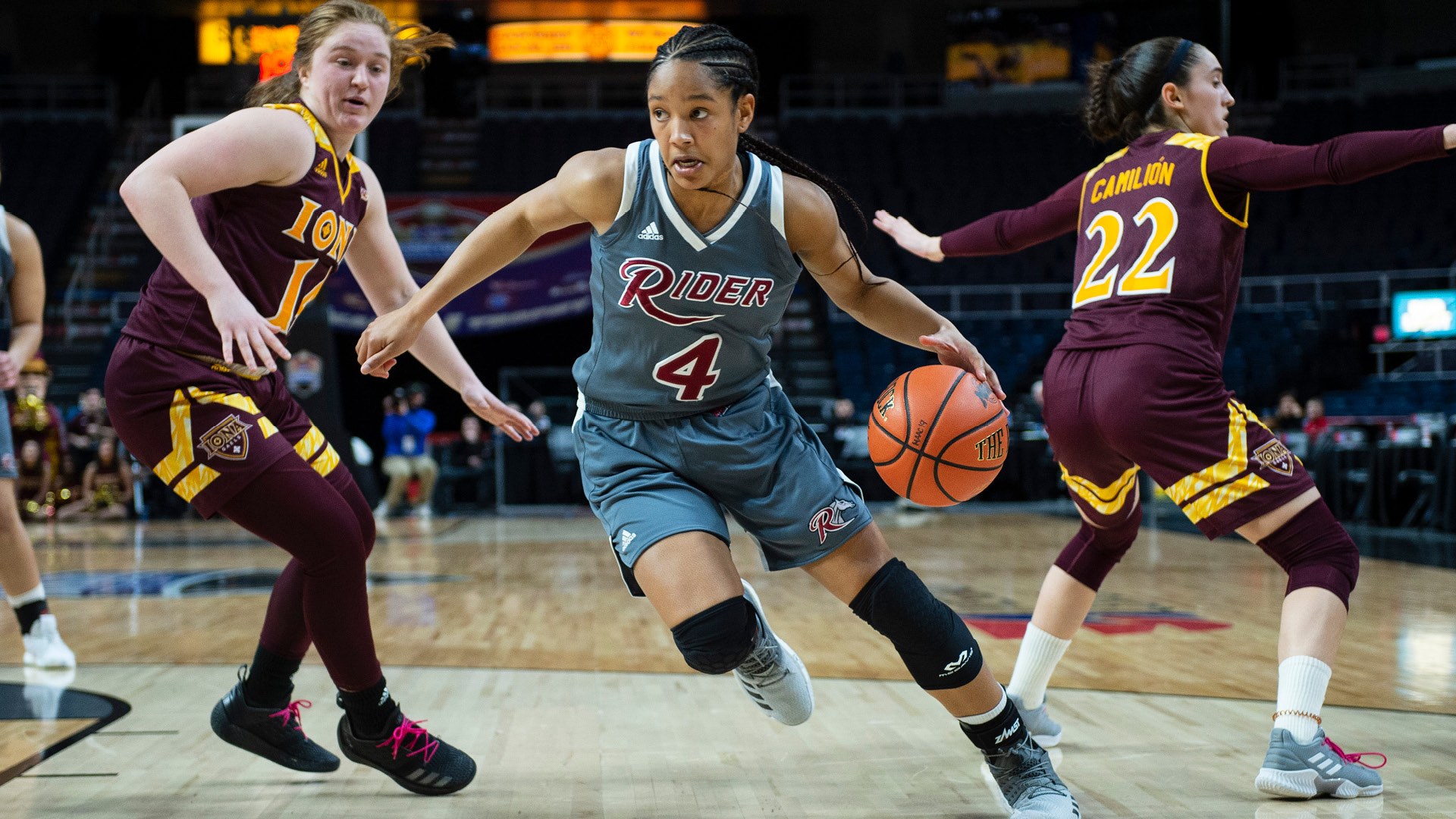 "For me, it means a whole lot to see my name and my number up there, and to inspire the rest of the girls who come into Rider's program."
No. 4, worn by Stella Johnson '20, was retired on Nov. 7. Her number was the first to be retired by the women's basketball team and joins two men's basketball numbers in Alumni Gym — No. 1, worn by Jason Thompson '08, and No. 4, worn by Darrick Suber '93. 
Image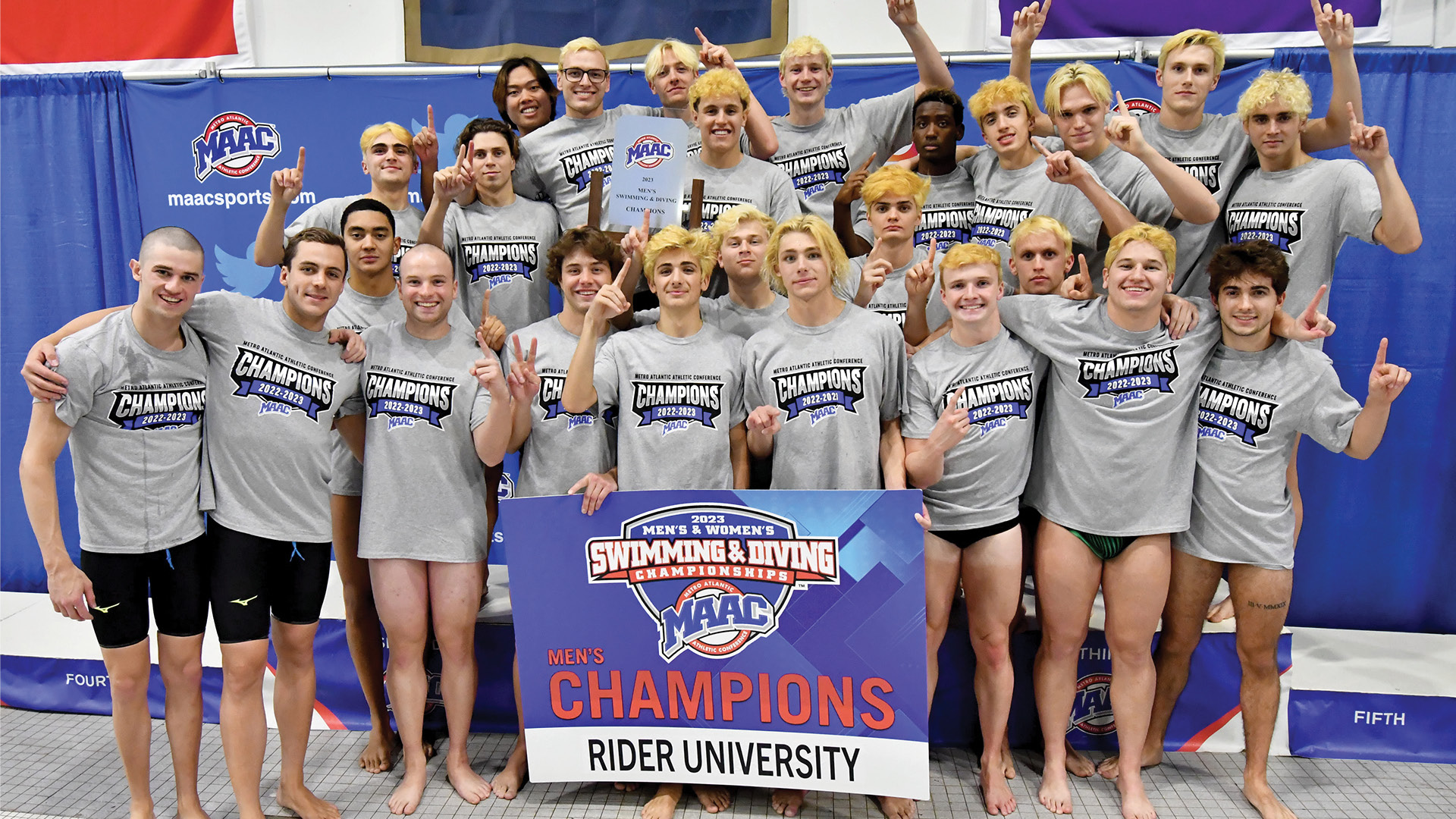 2 champs
Men's swimming and diving captured its 11th-straight Metro Atlantic Athletic Conference (MAAC) Championship. Field hockey earned its eighth Northeast Conference (NEC) Championship.
Image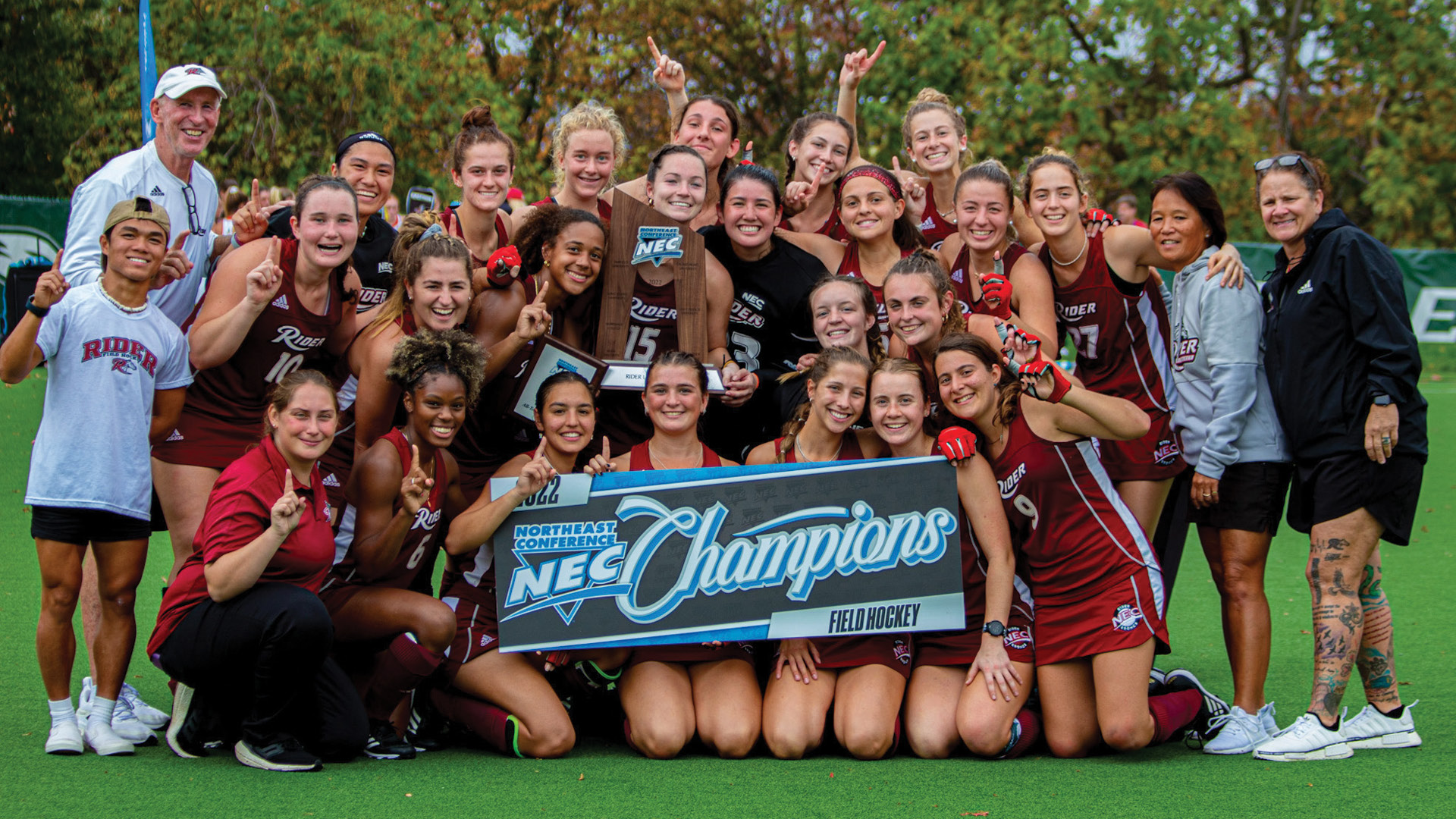 21 NCAA Division I sports
Women's lacrosse joined Rider's program lineup with inaugural Head Coach Evan Mager, formerly of Fairleigh Dickinson University-Florham. The team is expected to begin competition in the spring of 2024.
Thanks, coach
Two longtime head coaches retired at the end of their seasons, Men's Soccer Head Coach Charlie Inverso and Field Hockey Head Coach Lori Hussong.
Field hockey
Senior Kaitlyn Tomas was named NEC Goalkeeper of the Year, Defensive Player of the Year and NEC Tournament MVP. Freshman Valeria Perales earned Second Team All-Mid Atlantic Region.
Women's soccer
Junior Ellie Sciancalepore earned the newly named MAAC Golden Glove after posting a 1.32 goals against average and an .829 saves percentage.
Volleyball
Senior Morgan Romano became the first four-time All-MAAC honoree in program history. She finished the season ranked third in the MAAC with 353 kills, hitting .220 for the season.
Wrestling
Graduate student Ethan Laird went undefeated in the fall with a dramatic sudden victory over the No. 1 wrestler in his weight class, Max Dean of Penn State.