by Tatiana Sciancalepore
Image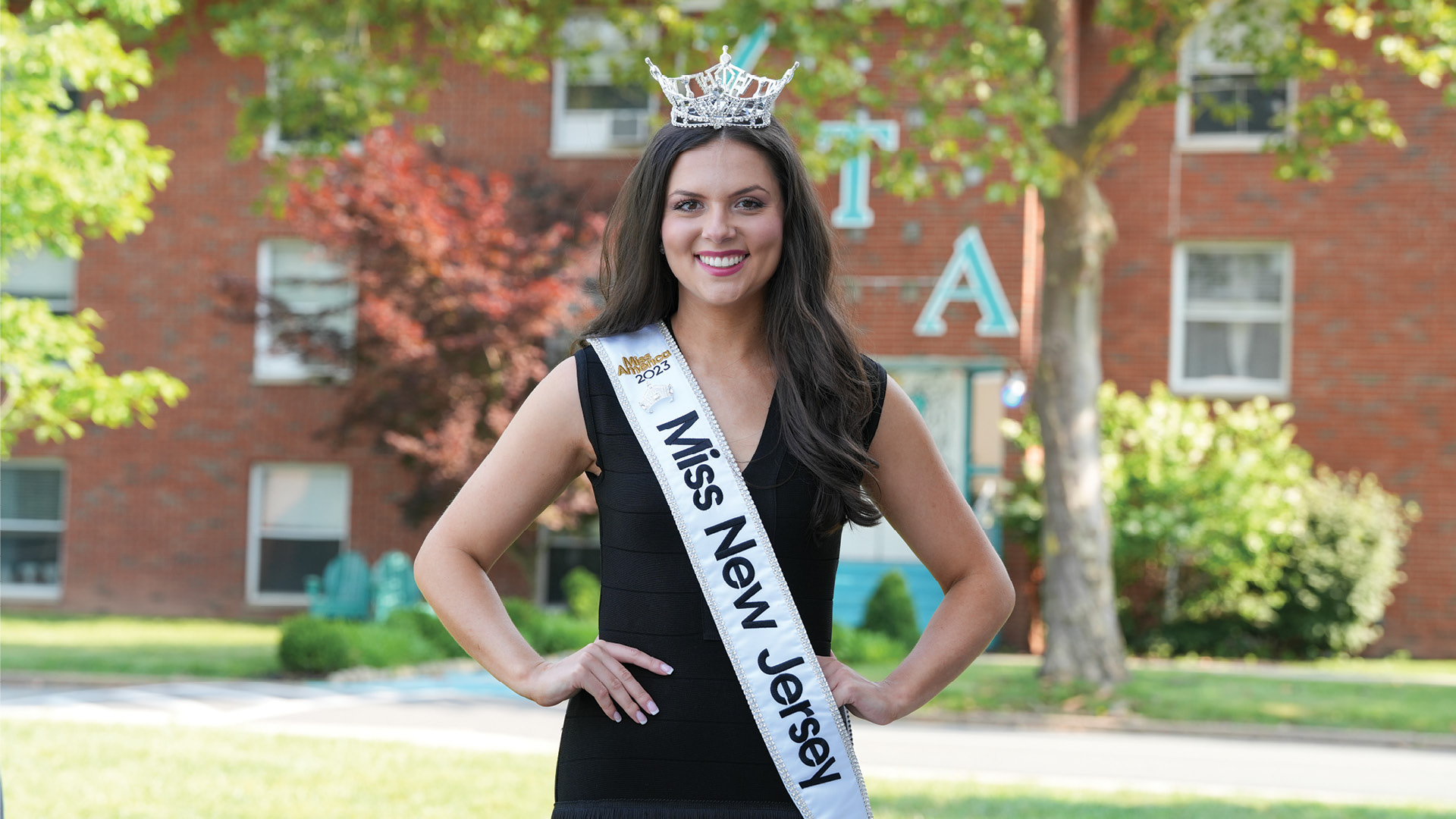 A true Jersey girl at heart, Victoria Mozitis '23 celebrated her victory as Miss New Jersey 2023 with an iconic pork roll, egg and cheese sandwich, a moment that gained significant attention on social media.
Laughing, she acknowledges the state's spirited debates about the beloved deli meat's name, saying, "That's the thing about New Jersey, we have a lot of pride, so much so that we're willing to fight with people about it on social media. But I think that's part of what makes New Jersey so special."
Having grown up in the small, shore town of Northfield, New Jersey, and earned her bachelor's degree in musical theatre from Rider, Mozitis recognizes the full-circle significance of her win.
"To grow up and go to school here, and then be crowned Miss New Jersey – it's incredible," she says. "My heart is so full."
To grow up and go to school here, and then be crowned Miss New Jersey – it's incredible."
During her undergraduate years at Rider, she also developed a strong passion for literacy, a topic she is advocating for as Miss New Jersey. As a sister of Zeta Tau Alpha sorority, she and her fellow members organized a successful book drive in collaboration with the African Library Project, collecting over 700 books for Uganda.
Inspired by her love for both literacy and the arts, she recently established LEAP: Literacy Enhancement, Artistry and Performance, a community service initiative dedicated to improving global literacy through advocating for arts education. "New Jersey has the fifth-lowest literacy rate in the United States," she says. "As Miss New Jersey, my goal is to tour schools, connect with children and provide valuable resources that foster a love of reading."
Looking forward, Mozitis is excited to compete for the title of Miss America this January.
"Admittedly, I first got into pageantry as a means to express my passion for performance," she says. "However, I quickly learned that Miss America is so much more than a talent or beauty competition. It's an incredible organization of women that stands for empowerment, leadership and community service; and that's something that I'm really excited to be a part of."