Image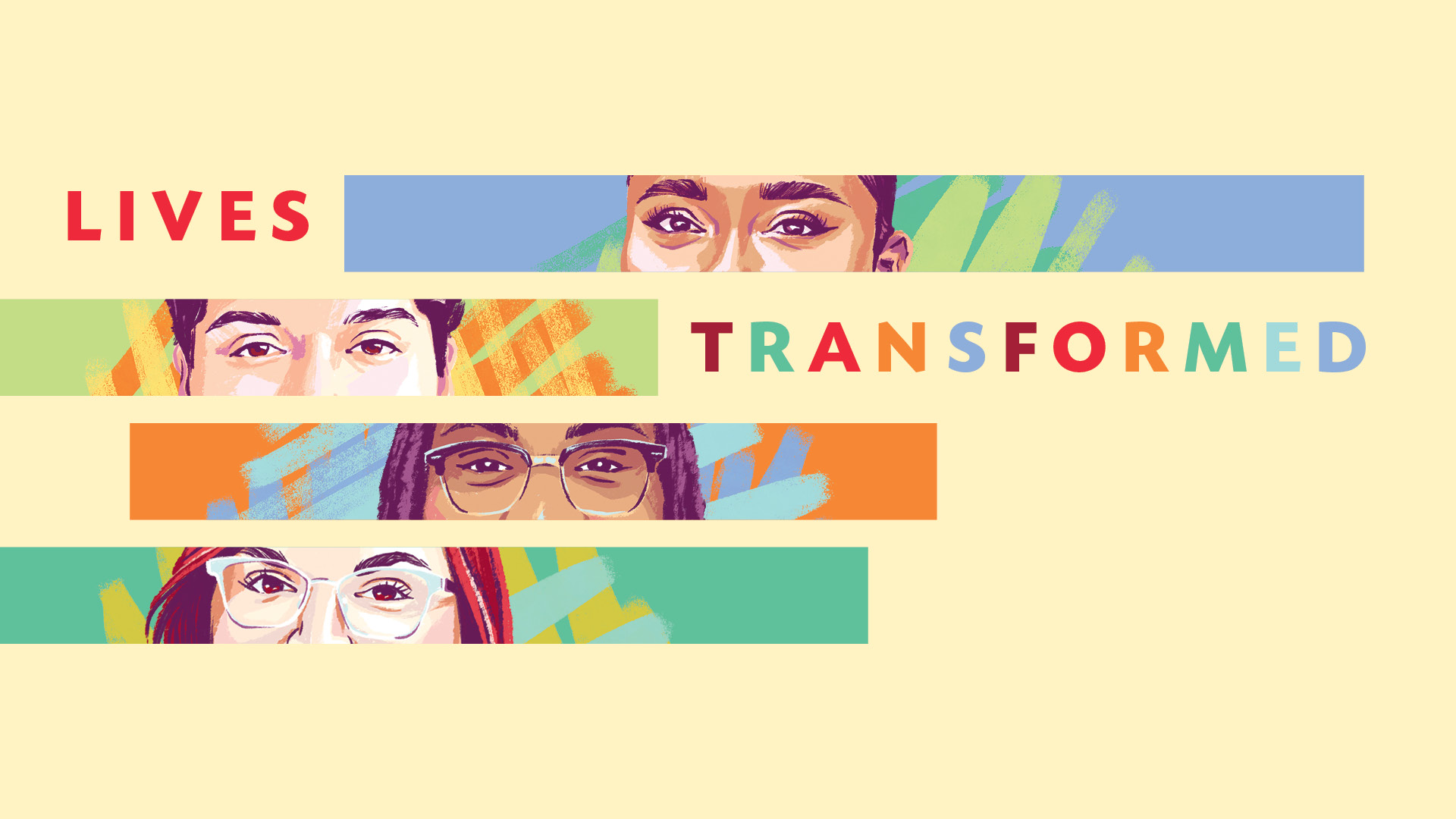 Since the beginning of Transforming Students — Transforming Lives, Rider's largest fundraising campaign ever, thousands of alumni and friends of the University have made gifts big, small and historic. Though the campaign is still in progress, the impact of donors' generosity has already created life-changing experiences for Rider Broncs. 
Illustrations by Natalie Nguyen
Image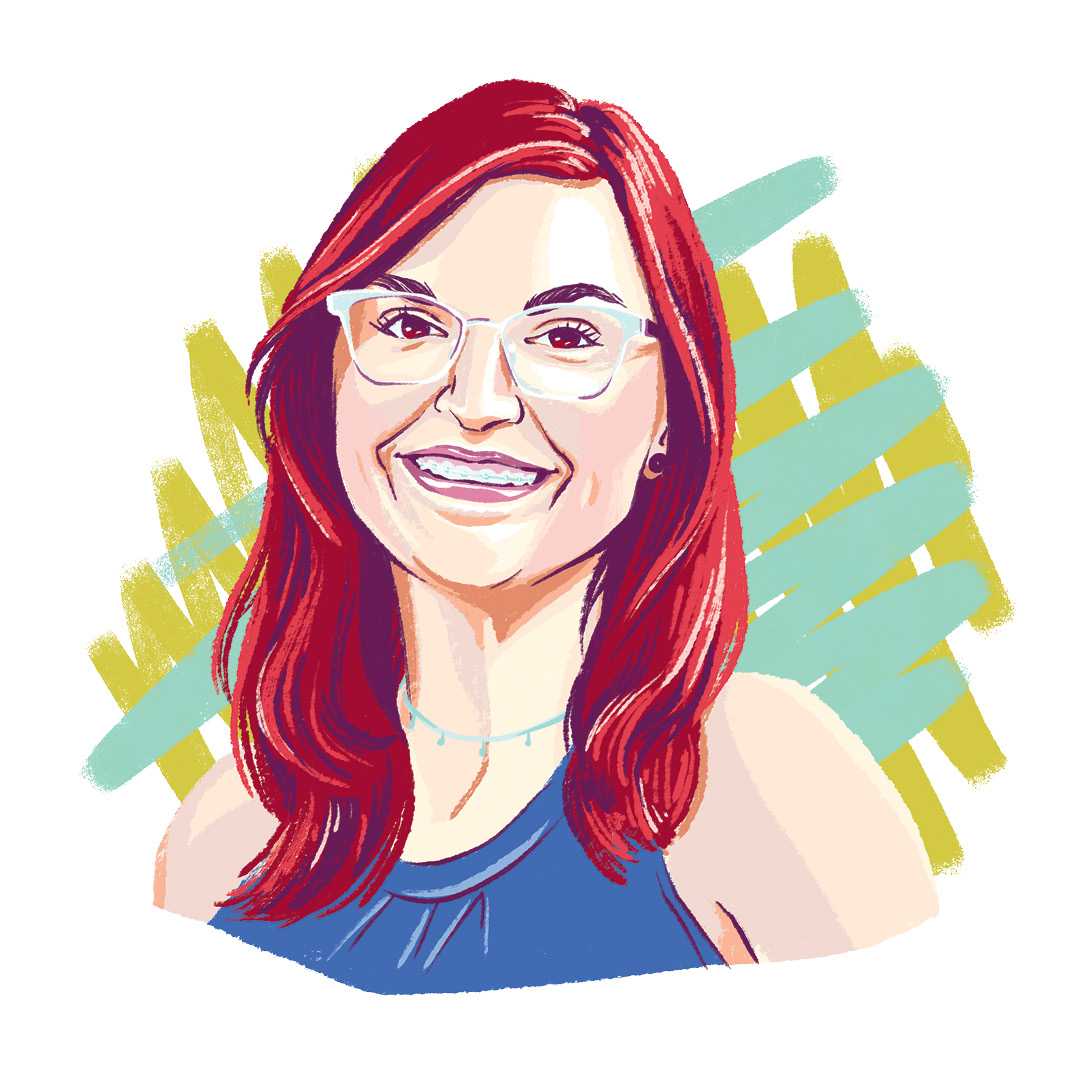 A career-changing conference 
By Diane Cornell
Though Sam Haines earned a scholarship from Google to attend the Great Minds in STEM conference last fall, it didn't cover all the expenses associated with attending the event in Pasadena, California.  
Haines, a senior computer science major, is no stranger to challenges. At 13, she became a caretaker to her father, who was ill for most of Haines' life and, sadly, passed away from COVID-19. 
At Rider, Haines works multiple jobs and is active on campus, including serving as vice president of the Gail Bierenbaum Women's Leadership Council where she first learned of the Women Helping Women Fund created by Laura Glotzbach '97. 
"I wanted to find a way to help student members of the Women's Leadership Council say yes to opportunities without having to worry about the cost," says Glotzbach. "The Women Helping Women Fund covers expenses that are outside of tuition and books but are still essential to a college education." 
Because of the fund, Haines was able to attend the conference. There, she landed an interview, which led to an on-the-spot job offer from a representative of Lockheed Martin. After working there as a part-time software engineering aide, she spent the past summer working strategy communications at IBM in New York. 
"That conference allowed me to compete in case study competitions and participate in research workshops, further growing my problem solving and technical skills," she says. "Without it, I doubt I would have gotten the opportunity with Lockheed Martin, which helped launch my career."
Image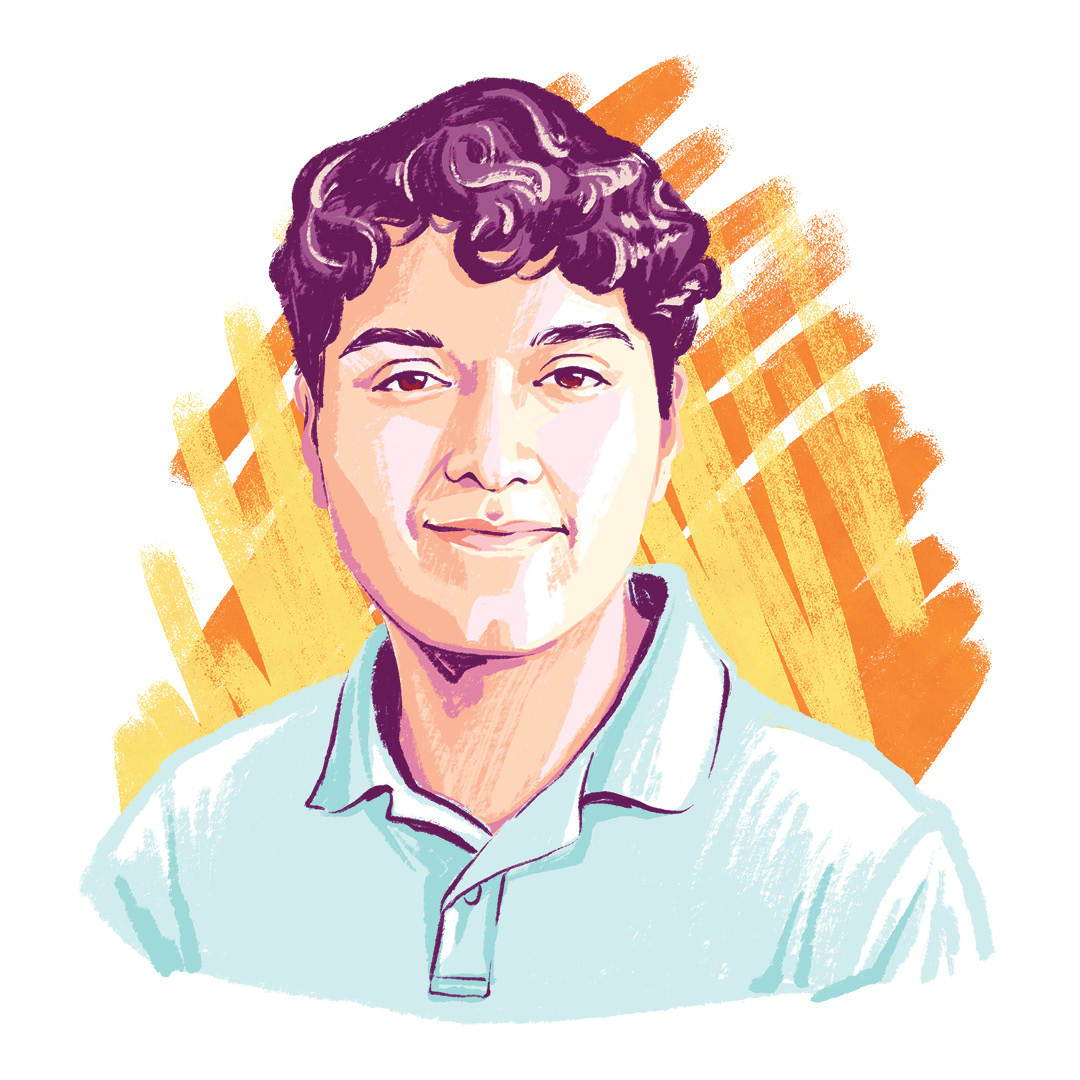 Lessons abroad 
By Rachel Stengel 
No one was more surprised than Jesus Rodriguez-Meza '23 to find himself on a plane to Ireland with all expenses paid soon after graduation. 
Encouraged to apply by two professors, Rodriguez-Meza received a scholarship from the James P. Bush International Immersion Endowment, established by Trustee James P. Bush '80 and his wife, Nancy. "My family and I want as many students as possible to benefit from the enriching experience of international travel," says Bush. 
Rodriguez-Meza was a little anxious about how he would be perceived in Ireland. As typically the only Latino throughout his early schooling years, he felt the color of his skin was the first thing people noticed. 
"I learned that I have to let go of the fear of being Brown and traveling through a primarily white country because it's holding me back from taking on even more opportunities," he says. "I loved every second of the experience in Ireland." 
From surfing to rock climbing to horse racing, the trip focused on the business of sports in Ireland. As he continues to travel for his job with EY in technology risk consulting, Rodriguez-Meza says he will embrace the lessons learned about business, but also life. 
Image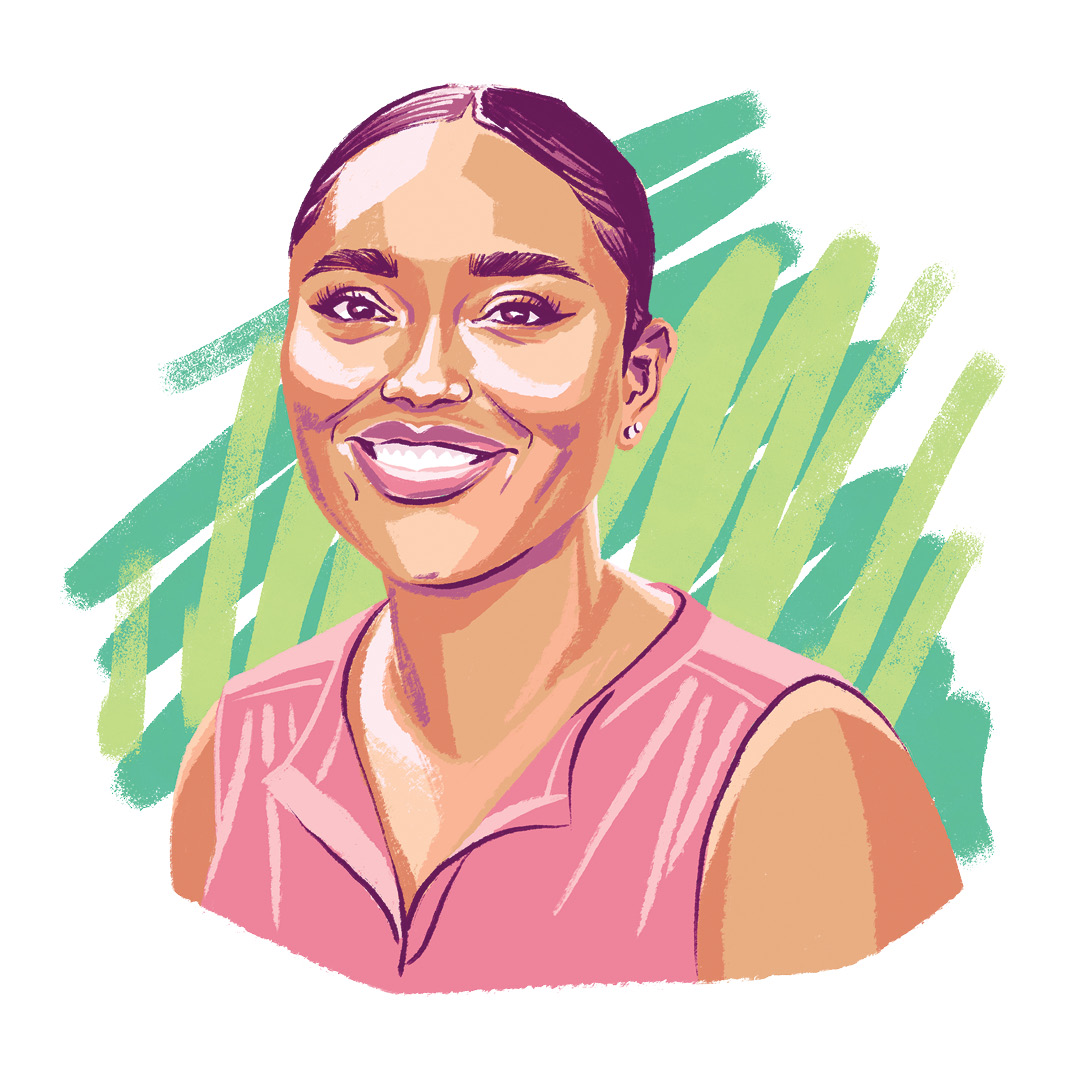 Embracing opportunities 
By Rachel Stengel 
Navigating college as a first-generation student is not easy, but Kayla McIntyre found her footing quickly. 
As last year's recipient of The Joseph '93 and Kiersty McDougall Endowed Scholarship, which benefits ambitious first-generation students, she exemplifies what it means to flourish as a student. 
In her words, she "hit the ground running" because of the support received from the Multicultural Student Leadership Institute, which helps students from diverse backgrounds transition to college life. She became the Student Government Association freshman class president before joining Rider's Black Student Union, where she has served as president since her junior year. And this past summer, she interned with the New Jersey Legislative Black Caucus Foundation in the office of Sen. Renee C. Burgess. 
A senior global studies major, she even had the opportunity to submit a nomination for the Nobel Peace Prize through a class and met Dr. Asle Toje of the Nobel Peace Prize Committee. "The class really opened up doors about how to communicate with other people from all different parts of the world," she says. 
Upon graduation this spring, she hopes to either attend law school or pursue a doctorate in international relations. 
"We are thrilled to play a small part in Kayla's success at Rider," says Trustee Joseph McDougall '93, who was a first-generation student himself. "When we established our scholarship, Kayla is exactly the type of student we had in mind." 
Image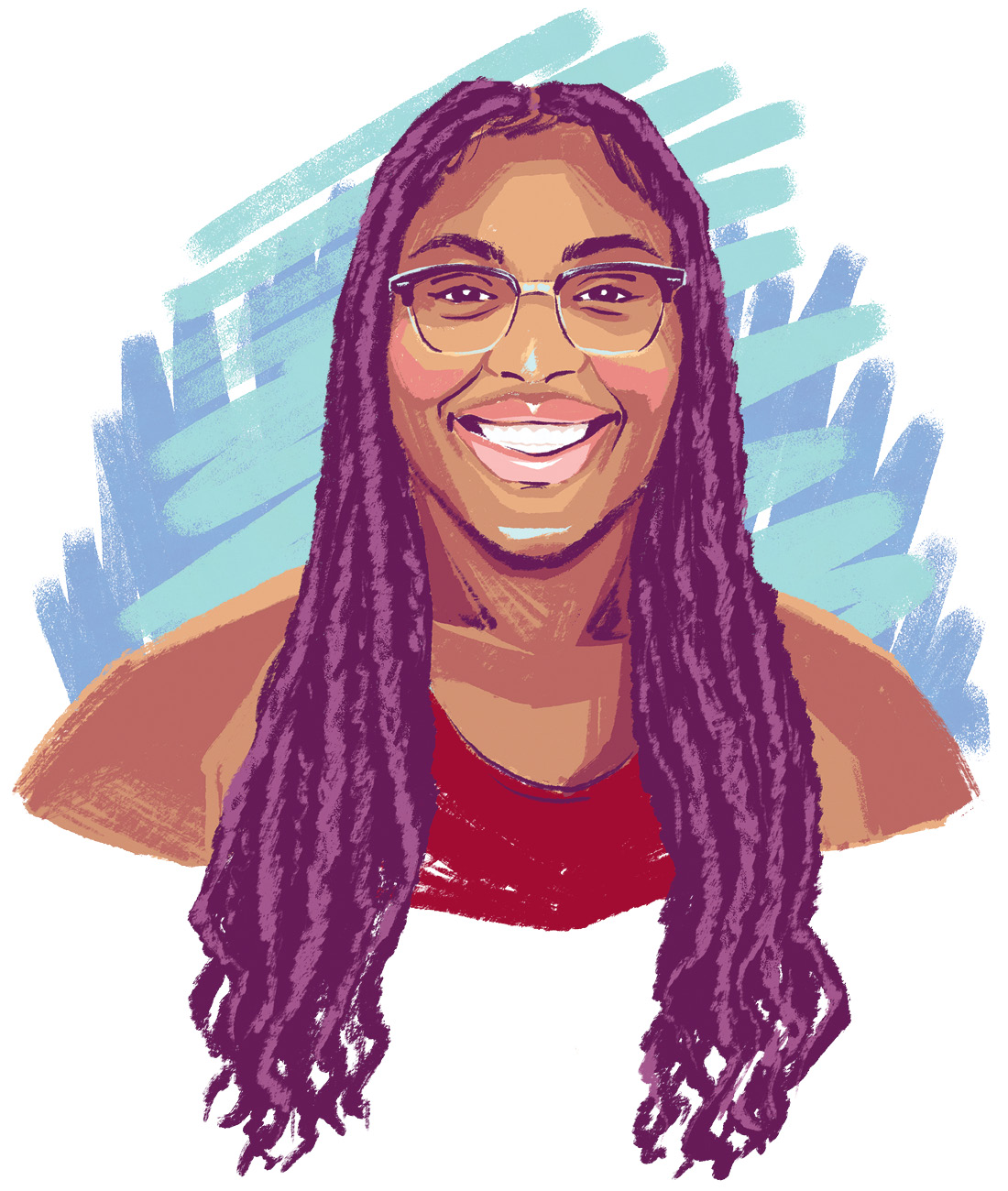 Top of her game 
By Diane Cornell 
Last spring, Natya Glasco '23 accomplished one of the greatest achievements possible for a student-athlete. She became a Metro Atlantic Athletic Conference champion, earning gold in shot put. 
It takes a significant support system for such an achievement. For Glasco, her network encompassed family, faculty, coaches, teammates and friends, as well as scholarship donors. 
When Jason E. '00 and Sheree Duval '01, '07 Dublin established The Dublin Family Track and Field Scholarship in 2021, they had hoped it would help athletes like Glasco. "The scholarship I received when I attended Rider meant so much to me, and I wanted to offer that same support to another student-athlete," says Duval Dublin. 
"I'm one of five kids," says Glasco. "I am not as fortunate as other students. I am grateful for this scholarship and that I can show my siblings that if you keep your head down and work hard, people are going to bless you for that." 
Glasco is now studying for her master's degree in athletic leadership at Rider. Her goal is to be able to encourage students from diverse backgrounds to stand up for themselves and express what they are thinking. 
"I found family, I found great friends, and I found myself in the process of being on the track and field team," she says. "I found my voice and now I want to help others find theirs too."