Image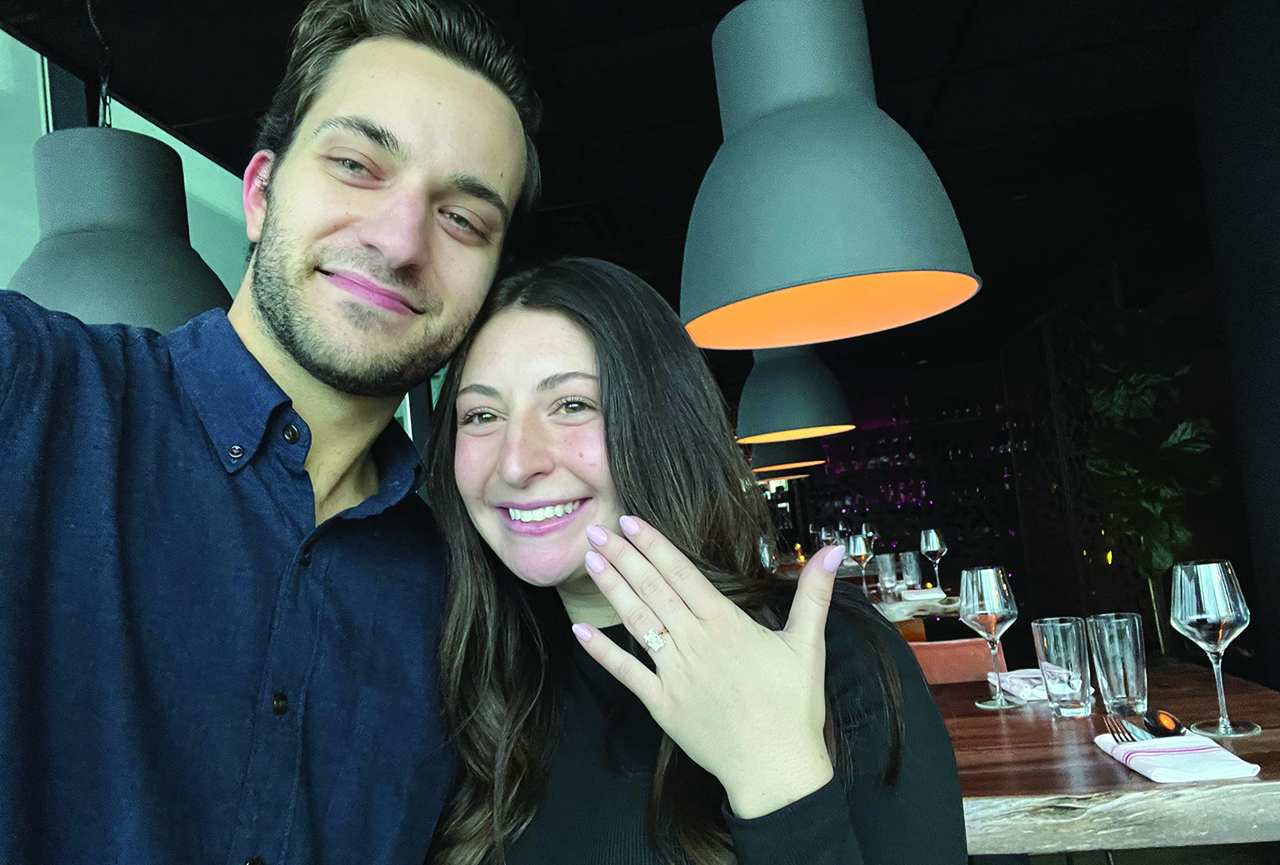 Brandon Scalea '18 and Sarah Caldwell '18, '20 became engaged on March 11 in Jersey City, New Jersey. The couple met as juniors at Rider in the fall of 2016.
Image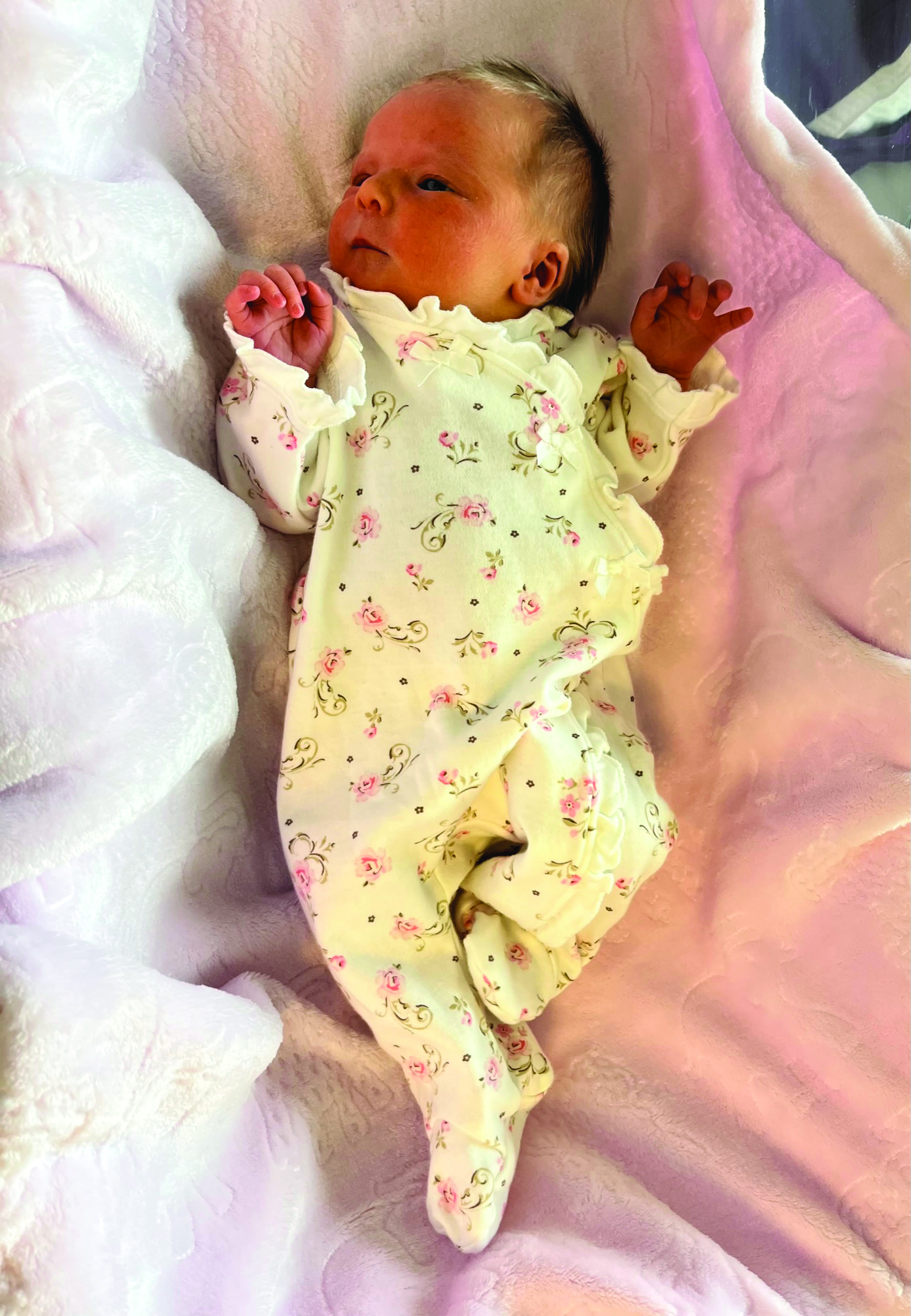 Lauren Mayer '09 and Kristian Feher '13, along with big brother Hendrik, welcomed Nina Emilie Feher on Feb. 7. 
Image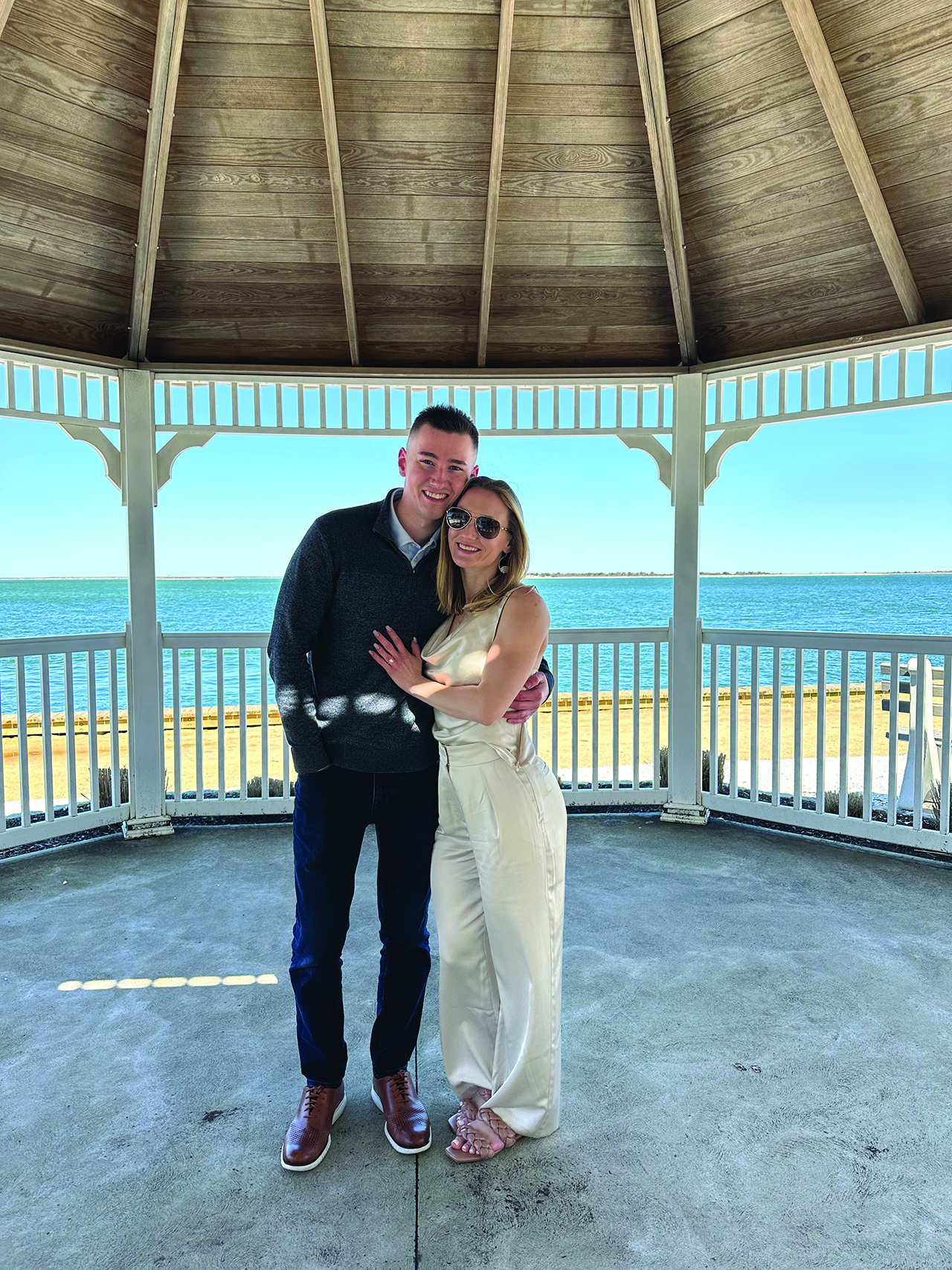 Brittany Morton '18, '19 and Glen Rokicki '18 became engaged on March 26 at the Barnegat Lighthouse in Long Beach Island, New Jersey. 
Image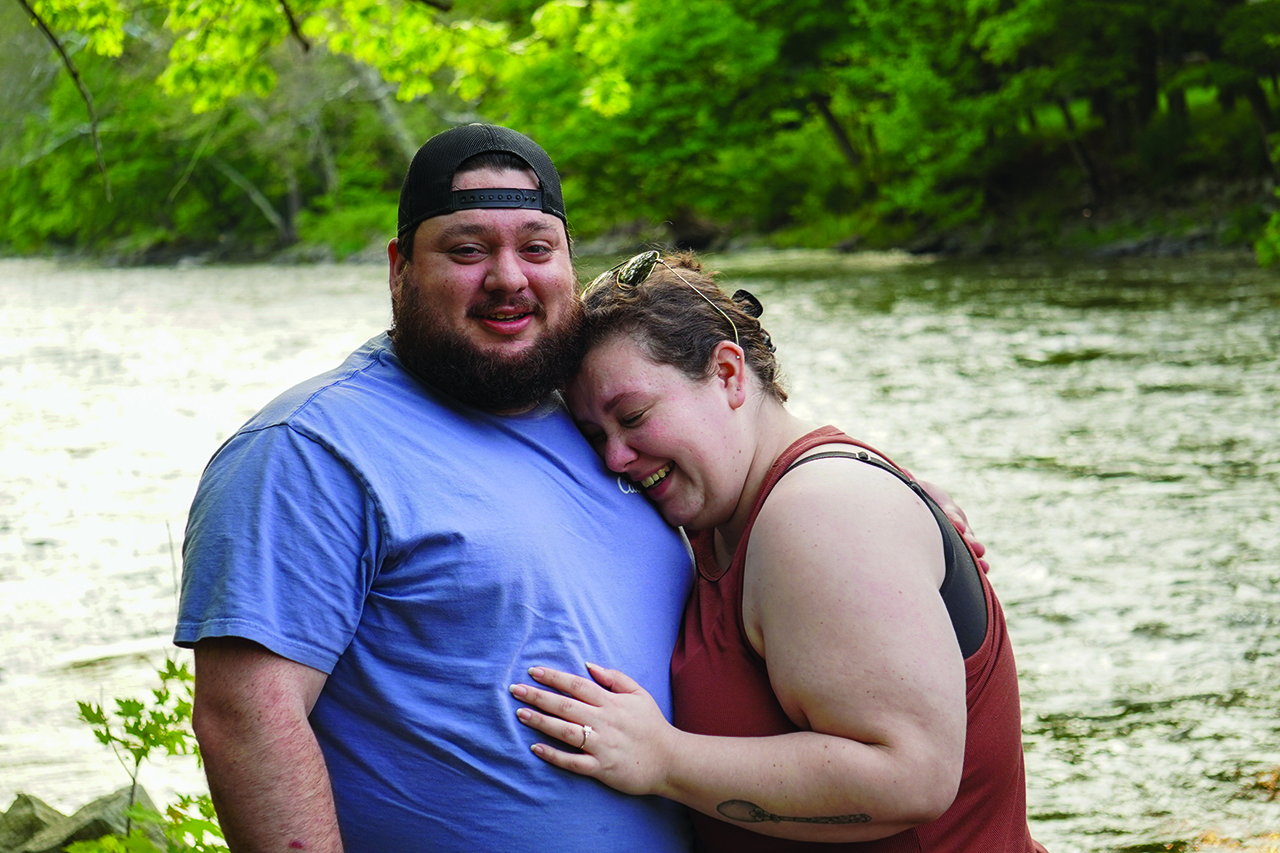 Mickey Bagnato '17 and Katy Weniger '17 became engaged on May 23. The couple has been together since they met at Rider during their freshman year move-in day. 
Image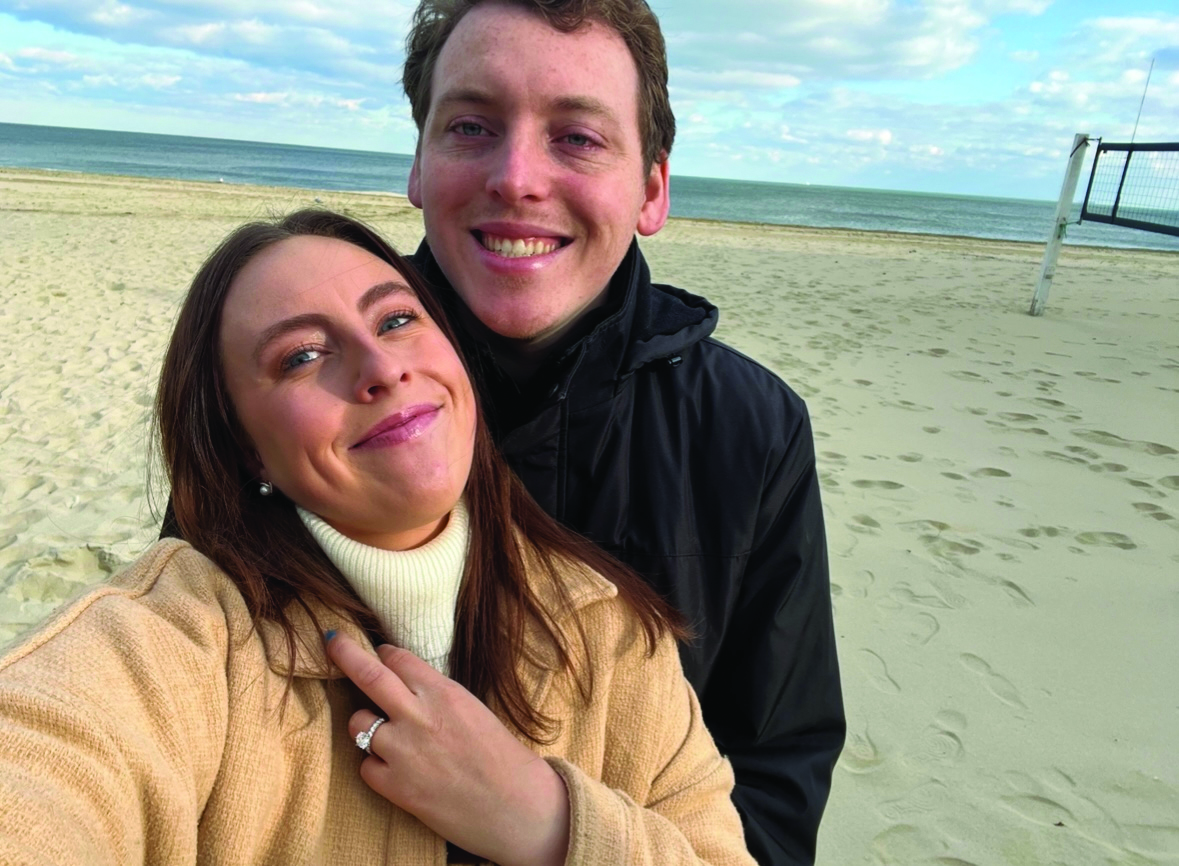 Hayley Fahey '18, '20 and Brian Kluse '18 met freshman year in Conover Hall while living on the same floor and became great friends. By the end of their sophomore year, they started dating and have been together ever since. Kluse proposed to Fahey on the beach in Long Branch, New Jersey, where they had their first apartment together. 
Image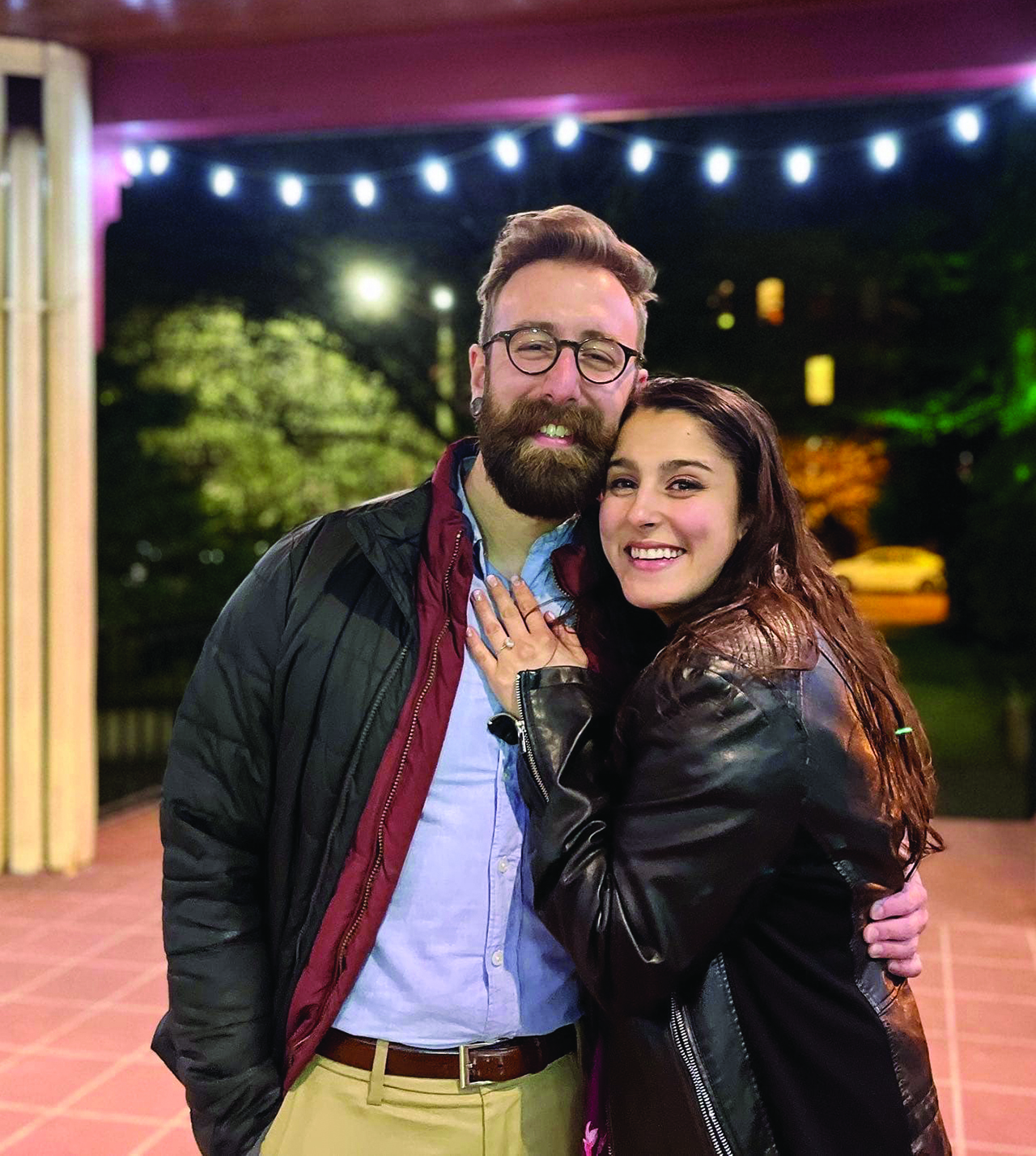 Anita Chomenko '16 and Stefan Hueneke '15 became engaged on April 7 in Jersey City, New Jersey. The couple met during their first year at Rider while attending classes for their radio and television majors. 
Image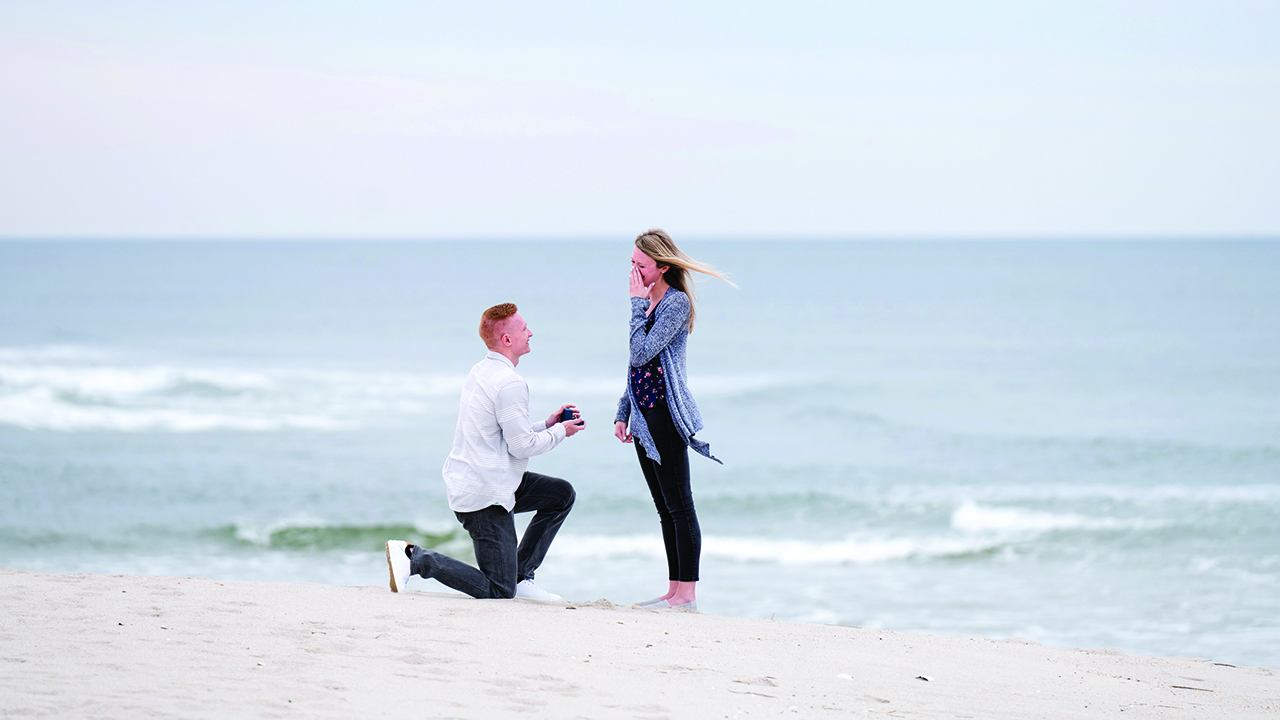 Megan Weindorfer '18 and Carter Siani '19 became engaged on April 7. The couple met while working as tour guides for the Office of Admission. 
Image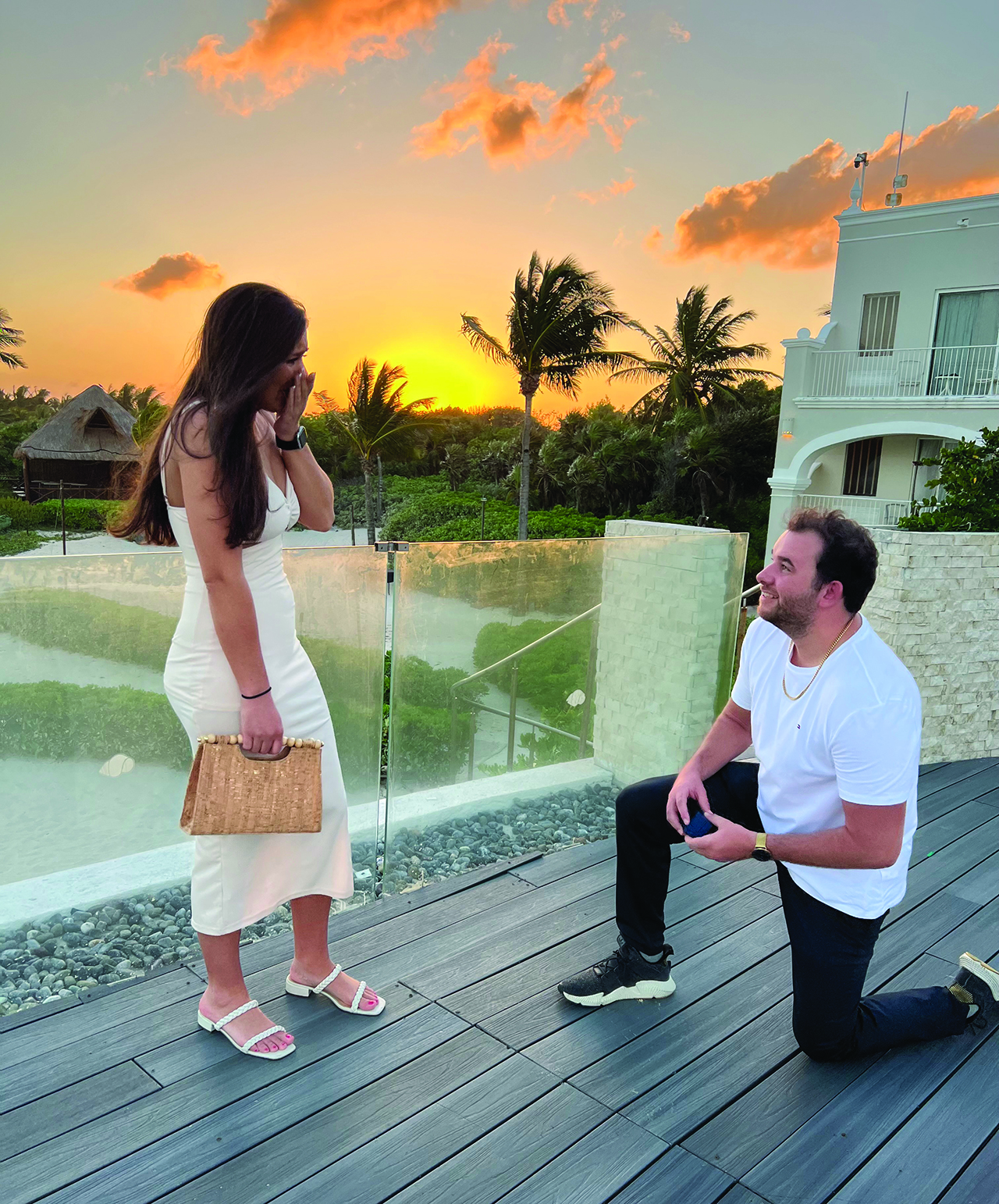 Peter Butrico '17 proposed to Jordan Shamas '18 on Feb. 23 at sunset in Tulum, Mexico. Shamas says the answer was an easy "yes." The couple started dating in 2016 while students at Rider. 
Image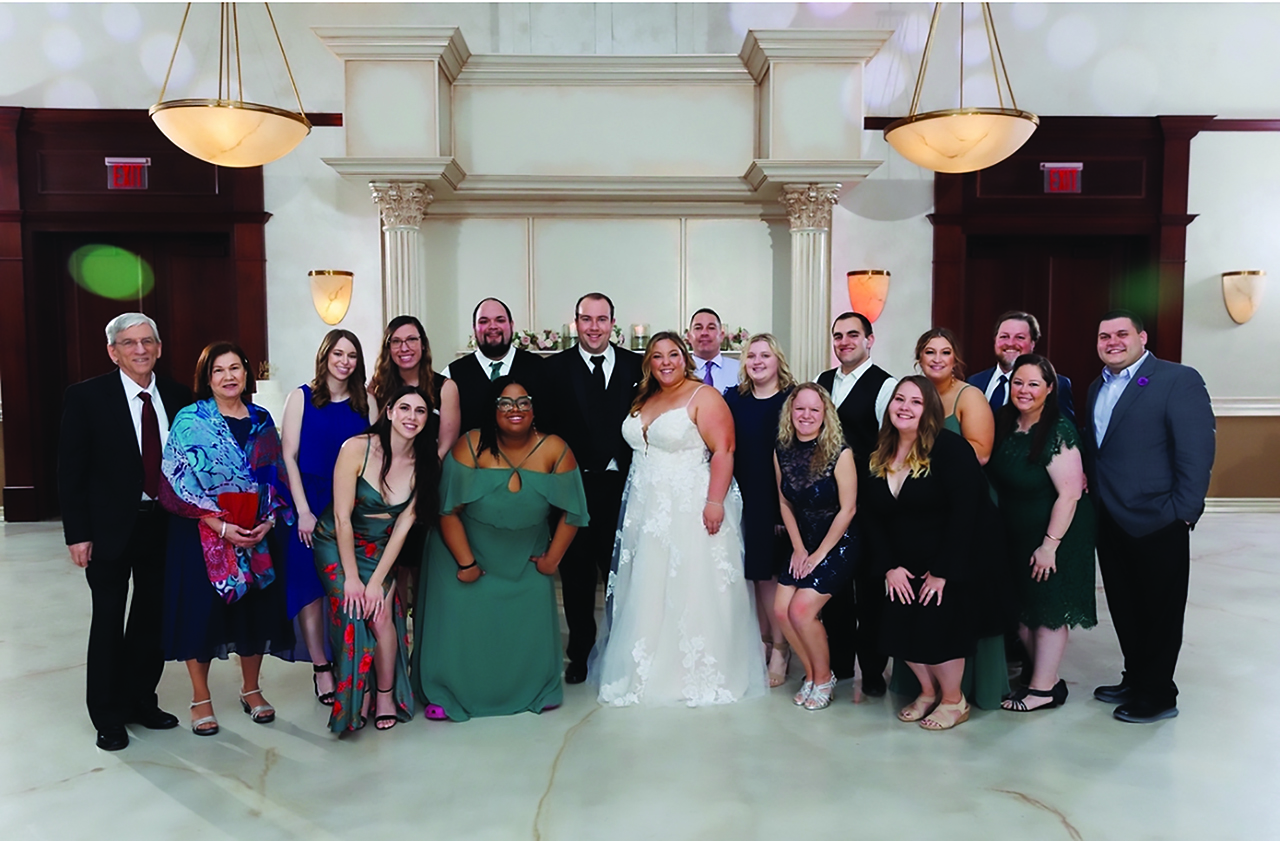 David Eggert '18, '20 and Alexis Eggert (née Esposito) '17 were married on March 10. They met through the College of Education and Human Services. Both sides of the bridal party included Rider alumni and many Rider guests. 
Image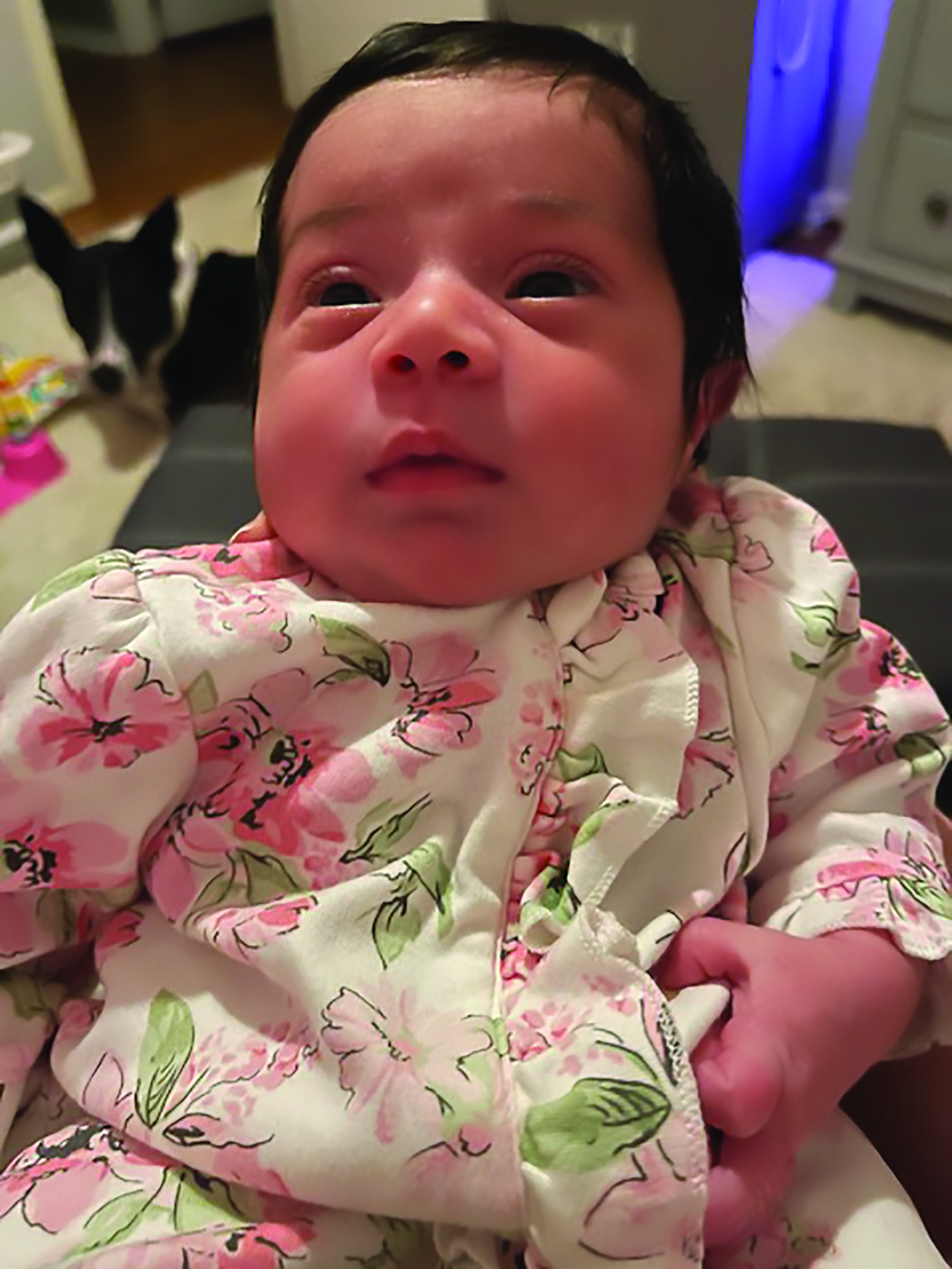 Rachael Feller-Leone '07 and her husband, Joe, welcomed their daughter Audriana on Feb. 2.
'60s
Ken Karcinell '64 self-published the book Characters, which is available on Amazon. Some of the stories in the book took place during his early "Rider Days" when Rider University was Rider College, located in Trenton. He says, "Over the course of my lifetime, I often pause to reflect on those years at Rider, and I always conclude those reflections with feelings of pride!"
'70s
Martin Asiner '70 has published a series of books on philosophy. His most recent book, Kant: A Study of His Major Works, about the German philosopher Immanuel Kant was published early in April. Asiner retired from high school and college teaching in 2020 after a 40-year career. When he is not writing about philosophy, he and his wife have weekly jaunts to Atlantic City, New Jersey.
Gregory Owens '76 was the recipient of the Champion of Justice award from the National Association of Social Workers, New York State Chapter. The award honors an individual who has made significant strides working on a prominent social, environmental and/or economic justice issue. Owens is a licensed master social worker and worked for New York State for over 34 years before retiring in 2021. 
Robert M. Braun '77 self-published two books, Hitting Drills and Much More and A Story of Life. A Vietnam veteran, Braun has received two Purple Hearts, a Bronze Star Medal for bravery and a New Jersey Distinguished Service Medal. He has had 37 op-ed letters published in local newspapers and three short stories published in national magazines. His latest book, Two Times Dead, reflects on his time in Vietnam when he was twice given last rites and survived.
Dave Sloves '79 and his wife, Janice, welcomed their first grandchild, Dominic Jordan Sloves, on March 18 from son Andrew and daughter-in-law Melissa. Sloves enjoys being "Pops." His other son, Phil, was married last Labor Day weekend in Indianapolis, near his fiancée's hometown.
'80s
Anastasia Brophy Snyder '84 joined the Pittsburgh family law firm Pollock Begg as an associate attorney.
Cynthia Celmer Tomassetti '84 was named a Top Residential Real Estate Agent in Jacksonville, Florida. She was ranked 91st out of 12,000 based on a sales volume of $9,560,000 over 12 months. Tomassetti also serves as a real estate expert for her local NBC affiliate and was recently quoted in The Washington Post's business section. She received a bachelor's in communication from Rider.
Judith Atkinson (née Reid) '85 was selected as a Distinguished College Administrator by Phi Theta Kappa Honor Society. This award recognizes college leaders for their outstanding support of student success. Atkinson is the vice president of student services at Rowan College of South Jersey.
Jim Byrnes '86 celebrated his daughter's wedding on July 8 at Greate Bay Country Club in Somers Point, New Jersey. Also in attendance were Stew Staples '86, Chris Benedict '86, Mike Madden '86 and Joe Breymeier '86.
Naveen Anand '88 was appointed president of Cirrata Group, Ambac Financial Group's distribution division. Ambac is a financial services holding company. In this newly created position, he will be responsible for expanding Cirrata Group and building its profile in the specialty property and casualty insurance market.
'90s
Ed Polansky '91 was hired as the director of client services for Deep Blue Investment Advisors in Tampa, Florida. He will focus on building Deep Blue's team of client services professionals to serve the firm's growing client base. He will also provide logistical and marketing support to the client advisory team, which administers the Florida Fixed Income Trust and Texas Fixed Income Trust.
Dr. Barbara Sargent '92 was appointed the new superintendent of West Morris Regional High School District Board of Education in New Jersey. Previously, she served as the superintendent of the Parsippany-Troy Hills School District in New Jersey.
Edward G. O'Connell '93 was named president of the New Jersey Society of Certified Public Accountants (NJCPA). O'Connell, audit partner in the technology and life sciences practice at WithumSmith+Brown, has been active at the NJCPA since joining in 1997 and has served as secretary and trustee. He is currently a trustee of the NJCPA Scholarship Fund and has participated in several committees and interest groups.
Kevin Toner '93 was promoted to MITRE's vice president, Center for Government Effectiveness and Modernization. MITRE is a company that works to advance national security and serve the public interest as an independent adviser.
Linda Walters Bakos '93 was promoted to director of finance and administration for Ronald McDonald House of Central & Northern New Jersey, which provides a respite for thousands of families with seriously ill children while they receive care at nearby medical facilities. In this role, she is charged with ensuring the stability of the organization's finances.
'00s
Larry Steenvoorden '00 became chief financial officer of Chembio Diagnostics, Inc., a leading point-of-care diagnostics company focused on infectious diseases. He has more than 25 years of financial leadership experience, spanning accounting, budgeting, public company reporting, business development and commercial strategy.
Terry Walsh '00 became senior vice president of operations at SI Group, a leading performance additives company. Walsh has extensive experience in lean manufacturing, process improvement and supply chain planning. He will be responsible for overseeing SI Group's manufacturing and engineering operations globally.
Timothy Wilkinson '00 earned his doctorate in educational leadership from Appalachian State University. His dissertation topic was "Factors that Influence Sense of Belonging in Student Government at a Mid-Sized Private Institution: A Collaborative Ethnographic Study." He serves as the senior associate dean of students at Wake Forest University.
Lucia Bradford '03, '04 performed with other opera singers and The Harlem Chamber Players in Harlem Songfest II, a summer concert held at Columbia University's Miller Theatre in June. She earned her bachelor's in music education and master's in voice performance and pedagogy from Westminster Choir College.
Dr. Angelle Richardson '04, '05 was promoted to department chair of the Counseling Department at Bethune-Cookman University, a historically Black university in Daytona Beach, Florida. Richardson earned her master's and Ed.S. in counseling from Rider.
Vanessa Bekarciak '05 was named assistant superintendent for student services for Lawrence Township Public Schools in Lawrenceville, New Jersey. She has spent 18 years in education, 14 of which as a special education administrator. Bekarciak earned her graduate degree in school psychology from Rider.
Joseph De Julius '08 was honored with the Henry G. Cram Accreditation Leadership Award from the Middle States Association Commissions on Elementary and Secondary Schools. The award honors unsung heroes of the accreditation process who devote countless hours and energy to obtain and maintain accreditation of their schools. Recipients are chosen for their strong belief in and deep understanding of the Middle States accreditation process, as well as a track record of creating and maintaining a school culture focused on continuous school improvement. De Julius is the assistant principal of Lenape High School in Medford, New Jersey.
'10s
Allyson Brunette (née Watson) '10 earned the Woman-Owned Business Enterprise certification from the state of Wisconsin.
Ryan LaBoy '10 was named music director of the Berkshire Concert Choir. He has a master's in choral conducting from the University of Minnesota and a bachelor's in music education from Westminster Choir College.
Dana B. Blair '11 is the new director of special education for the Haddonfield School District in Camden County, New Jersey. She earned a Bachelor of Arts in English and Secondary Education at Rider.
Chelsea Smith '11 is the new lifestyle director at Cresswind Georgia at Twin Lakes, a premier, gated, active adult community in Hoschton, Georgia. As a part of the First Service Residential team, Smith develops innovative social programs and engaging events to enhance the Cresswind community experience. Before joining Cresswind Georgia at Twin Lakes, Smith worked as a cruise director for American Cruise Lines, overseeing entertainment and excursions.
Joseph M. Sheehan '12, '14 was promoted to partner at RRBB Accountants & Advisors, a full-service accounting, advisory and consulting firm located in central New Jersey. Sheehan joined RRBB in 2015. He focuses his general accounting practice on higher-level, complicated tax issues for high-net- worth individuals and families. His diverse clientele also includes businesses in various industries, such as manufacturing, construction and real estate.
Joe Forte '13 was named to ROI-NJ's inaugural list of Leading Figures in New Jersey's LGBTQ+ Community. The list recognized LGBTQ+ individuals that have had a significant impact in the business sector and political world. Forte currently serves as the deputy chief of staff and chief diversity officer for the New Jersey Department of State. He is also the vice chair of the New Jersey Democratic State Committee's LGBTQ+ Caucus.
Jeana Sabatini-Gilbert '14, '18 is the new assistant principal at Neil Armstrong Middle School in Fairless Hills, Pennsylvania. She earned her bachelor's degree in history and secondary education and her master's in special education from Rider.
Yulieth Le '15 was selected as the recipient of the Governor's Educator of the Year award at Lawrence Intermediate School in Lawrenceville, New Jersey. The Governor's Educator of the Year Recognition Program honors educators who have gone above and beyond in their service to New Jersey's students. This program promotes a culture that recognizes excellence, creates a sense of pride and brings public attention to the work of outstanding educators. Le is a 4th grade teacher at the school.
Anna K. Wostenberg '16 was promoted to senior editor at Insight Editions, where she acquires and edits a wide range of officially licensed pop culture, lifestyle and entertainment books. She earned a bachelor's degree in English from Rider.
'20s
Erica Healy '20, '21 was promoted to audit and assurance senior at Deloitte. She earned her bachelor's and master's in accounting from Rider.
Tristan Watson '20 was promoted to director of subservicing pricing for Cenlar FSB, the nation's leading mortgage loan subservicer.
Chris McGinnis '21 is the new general manager for Second Stage Theater on Broadway, where he is responsible for the general financial oversight of all productions, maintaining relationships with agents and high-profile artists, and negotiating and ensuring compliance with entertainment labor unions.
Trevor Sullivan '22 was hired as chapter and volunteer services director for Sigma Phi Epsilon fraternity. He oversees the hiring, training and managing of the fraternity services team while also coordinating the fraternity's strategic plan in five regions. Sullivan earned his bachelor's in popular music studies from Rider.
Tiffany Beckford '23 played the character of Alyssa in the Tony-nominated musical The Prom at the Cumberland Theatre in Maryland.
Madeleine Caccavale '23 is the new event coordinator for Rolling Stone under Penske Media Corporation. She received a bachelor's in arts and entertainment industries management from Rider.
Kendall D'Angelo '23 became a school psychologist at Hopewell Valley Central High School in Pennington, New Jersey.
Allison Koopman '23 started her career as a senior laboratory technician at American Spraytech, a formulator and filler of personal care and over-the-counter aerosol and bag-on-valve spray products.
Thomas Trimarco '23 was hired as a part-time multimedia content producer for New Jersey 101.5.
Kayla Wagner '23 accepted a full-time position at Syneos Health within its Graduate Trainee Program, joining the Chamberlain Healthcare Public Relations team.