Image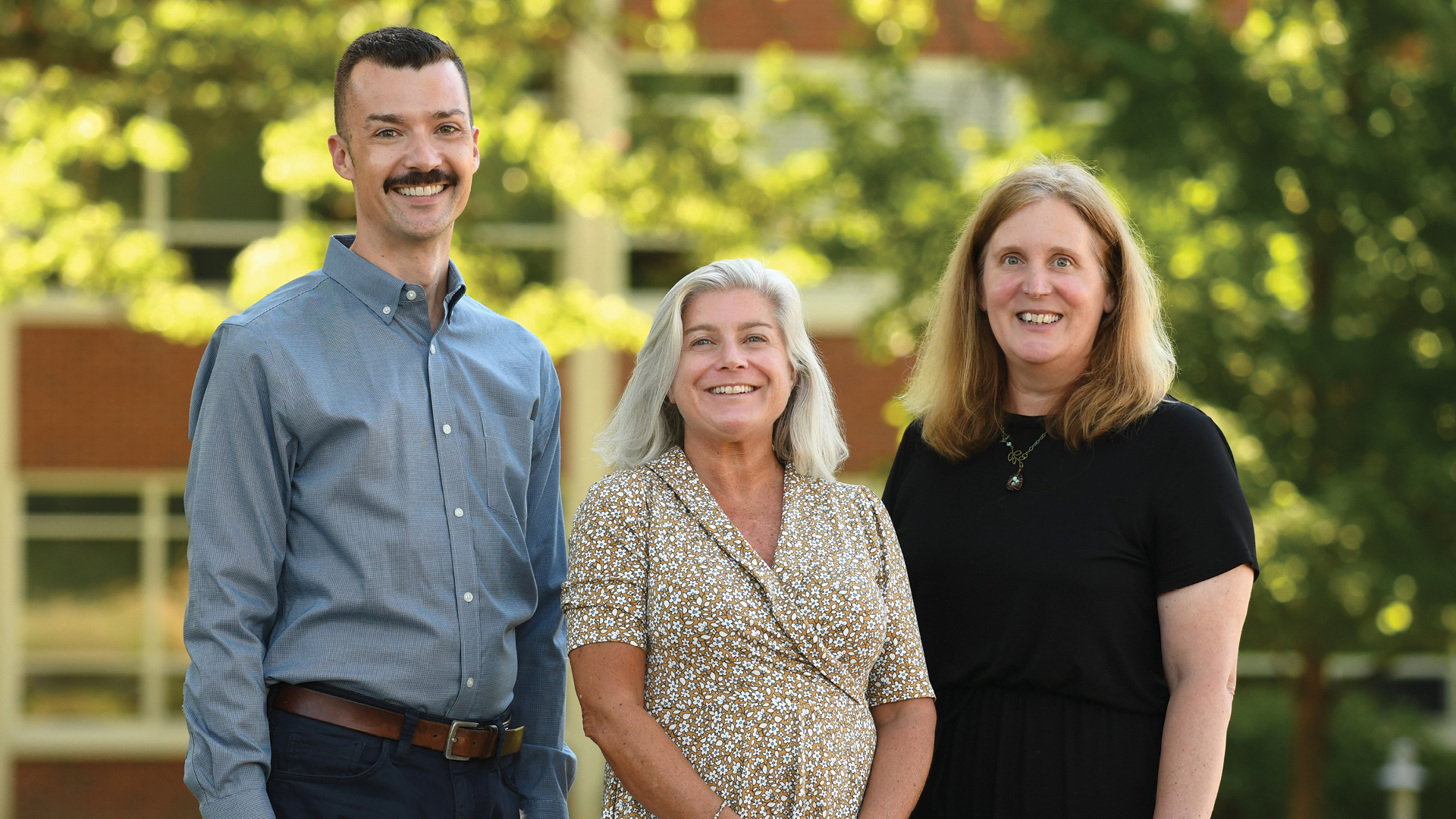 New college
Rider's new College of Arts and Sciences, which merged the College of Liberal Arts and Sciences with Westminster College of the Arts, became official in July. The new, single College consists of four schools, three of them new: Westminster Choir College, the School of Media and Performing Arts, the School of Humanities and Social Sciences, and the School of Science, Technology and Mathematics.
Dr. Kelly Bidle (center) was appointed dean of the new College. Her leadership team includes two accomplished associate deans, Dr. Jason Vodicka  '03, '09 (left) and Dr. Brooke Hunter.
Image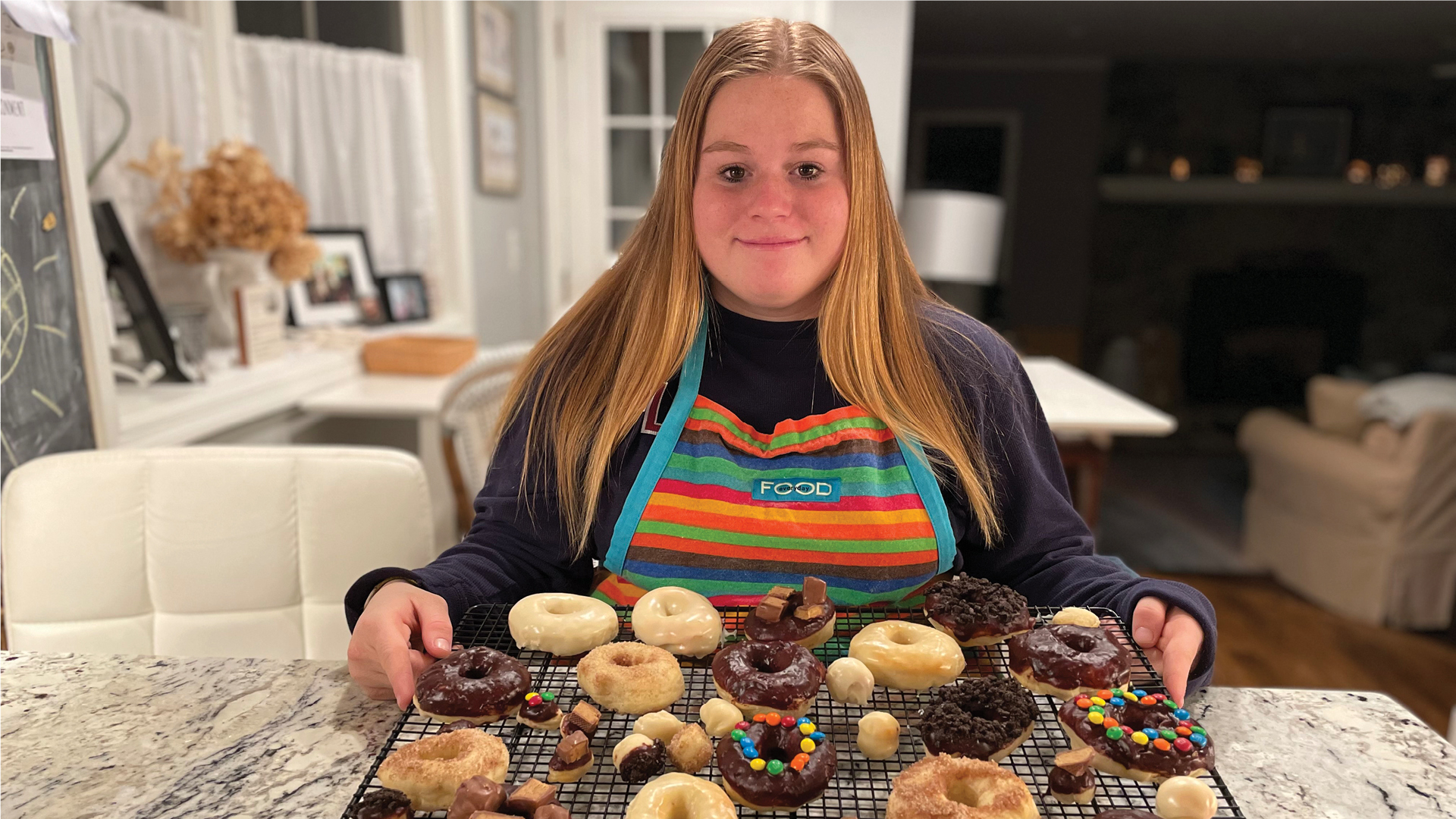 Entrepreneurial spirit
Cait Hopkinson, a current freshman accounting major, won a full, four-year tuition scholarship to Rider University in the 2022 Norm Brodsky Business Concept Competition. On Jan. 29, she presented her business idea — an air-fried doughnut shop — in the annual competition, which challenges high school students to develop an innovative business idea and present it in front of a panel of judges.
The GRAMMY goes to...
Rider was named to the University Affiliates program of the GRAMMY Museum® in January, making it only the second university in New Jersey and one of 23 institutions worldwide to receive this designation. Through this new partnership, students and faculty have access to the historically rich archives of the GRAMMY Museum® for educational purposes. The partnership creates opportunities for guest lectures from music historians and other professionals, professional seminars and programming both virtually and at the GRAMMY Museum Experience™ at the Prudential Center in Newark, New Jersey.
Image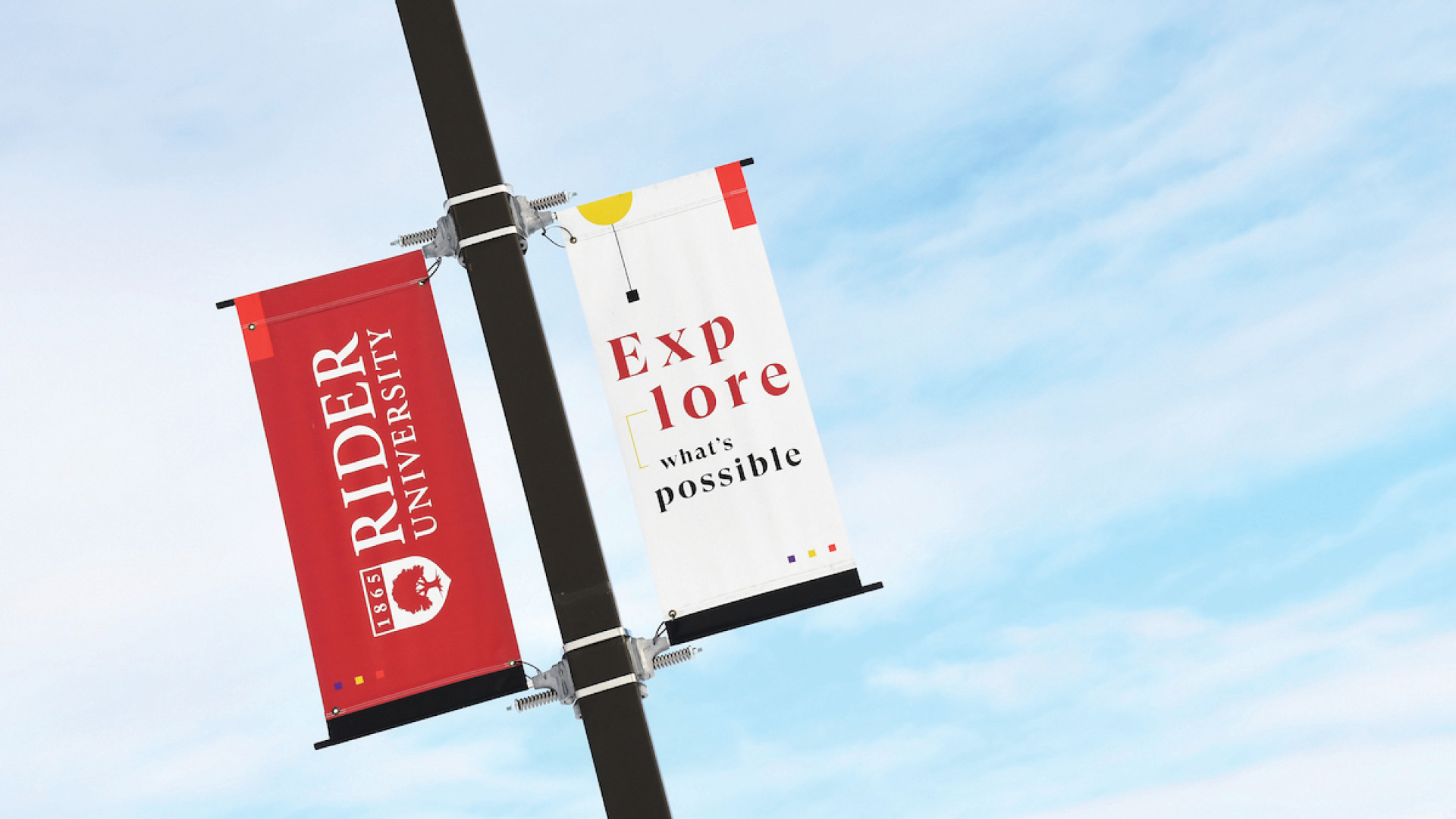 Budding careers
This fall, Rider launched a cannabis studies certificate program that provides students with the credentials and expertise to enter the legal cannabis market. The capstone course is taught by an industry professional, allowing students to gain experience and learn about future internship and job opportunities. "We want as many people as possible to have access to this program to help build their careers in this expanding industry," says Dr. Sarah Trocchio, assistant professor of sociology and criminology.
Image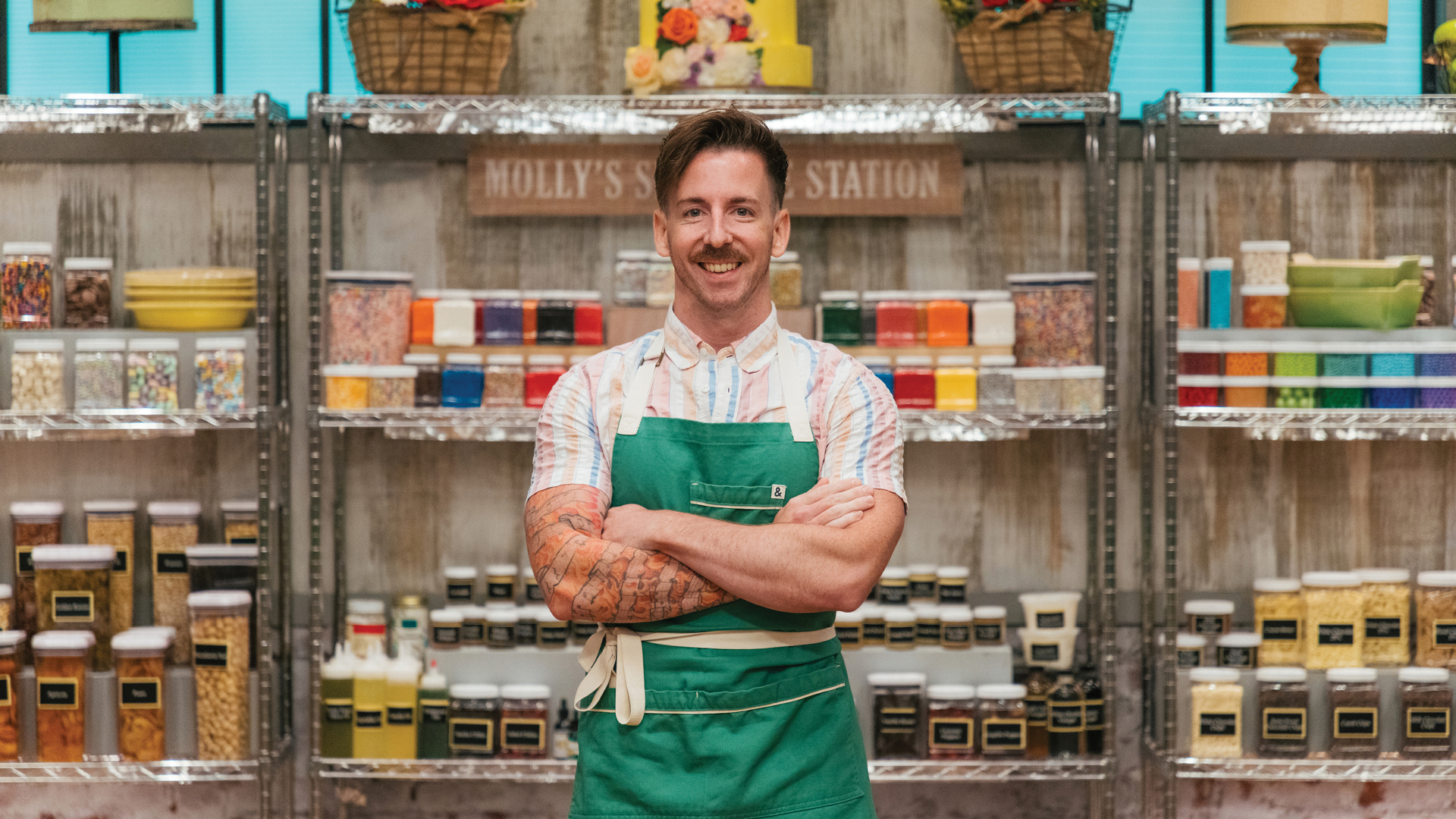 Star baker
Tom Smallwood '11 was a semi-finalist on the recent season of Food Network's Spring Baking Championship. Hosted by Food Network personality Molly Yeh, the show awards the top baker $25,000 and the title of Spring Baking Champion. Smallwood is the head of culinary development and training at New York City's iconic Magnolia Bakery. He started his career at Johnson & Johnson, but after four years in the field, he wanted his work to incorporate his passion. He moved to Paris in 2015 to attend pastry school and has worked in the field ever since. At Rider, Smallwood earned his bachelor's in finance and was a diver. He credits his time as a student-athlete for instilling the focus and determination needed to make a career change and compete on the show.
Image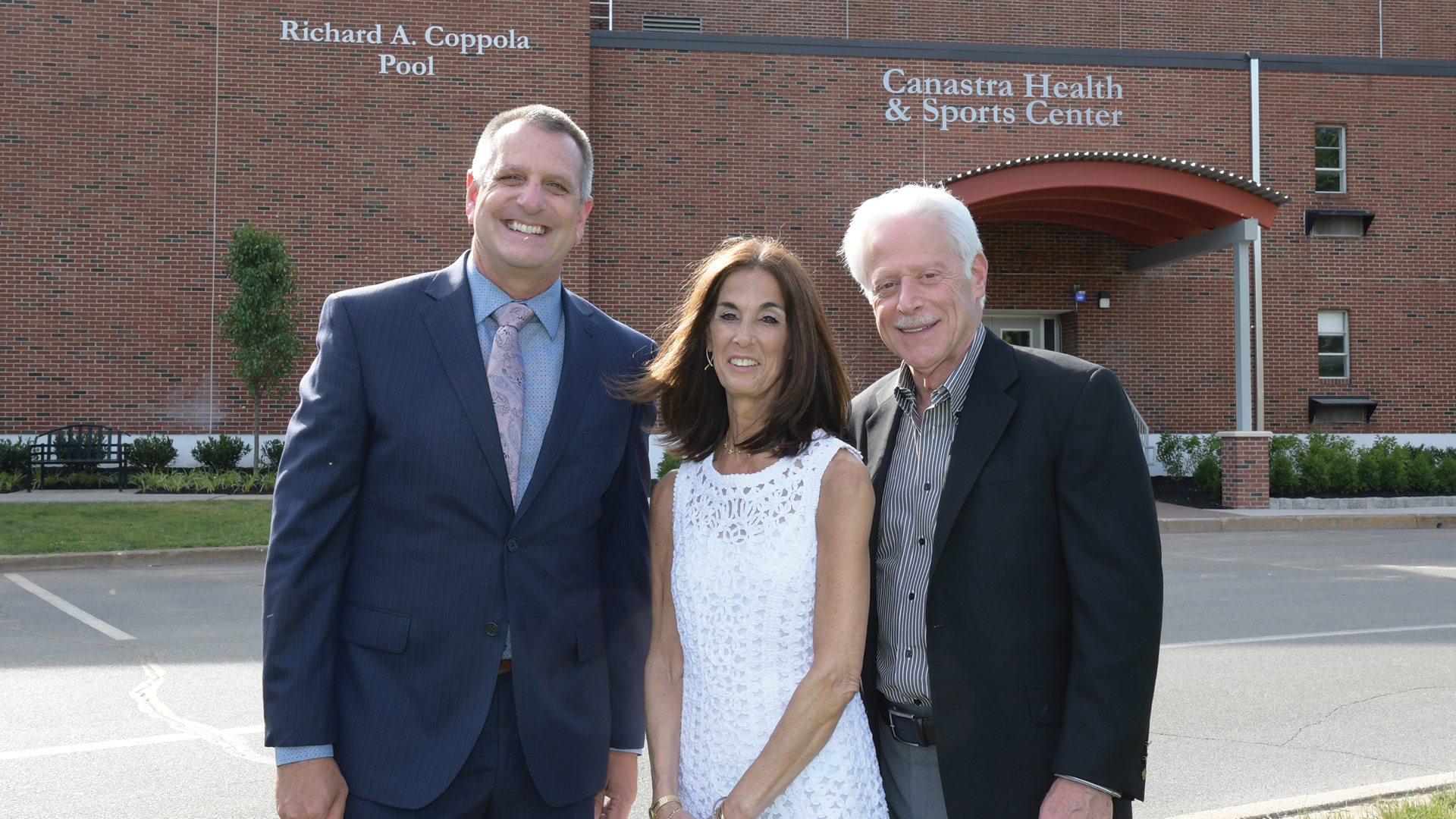 "Coming out of this incredibly difficult time of the pandemic — a once in a lifetime challenge, really — we wanted everyone to know how much we believe in the mission of Rider and in its students."
- Wayne Canastra '72 (right), who along with wife Jill Hammer Canastra '72 (center) stepped forward in April as the source of the largest gift in Rider Athletics history, which was originally made anonymously. The couple is pictured with Director of Athletics Don Harnum (left) outside the Canastra Health & Sports Center.
Image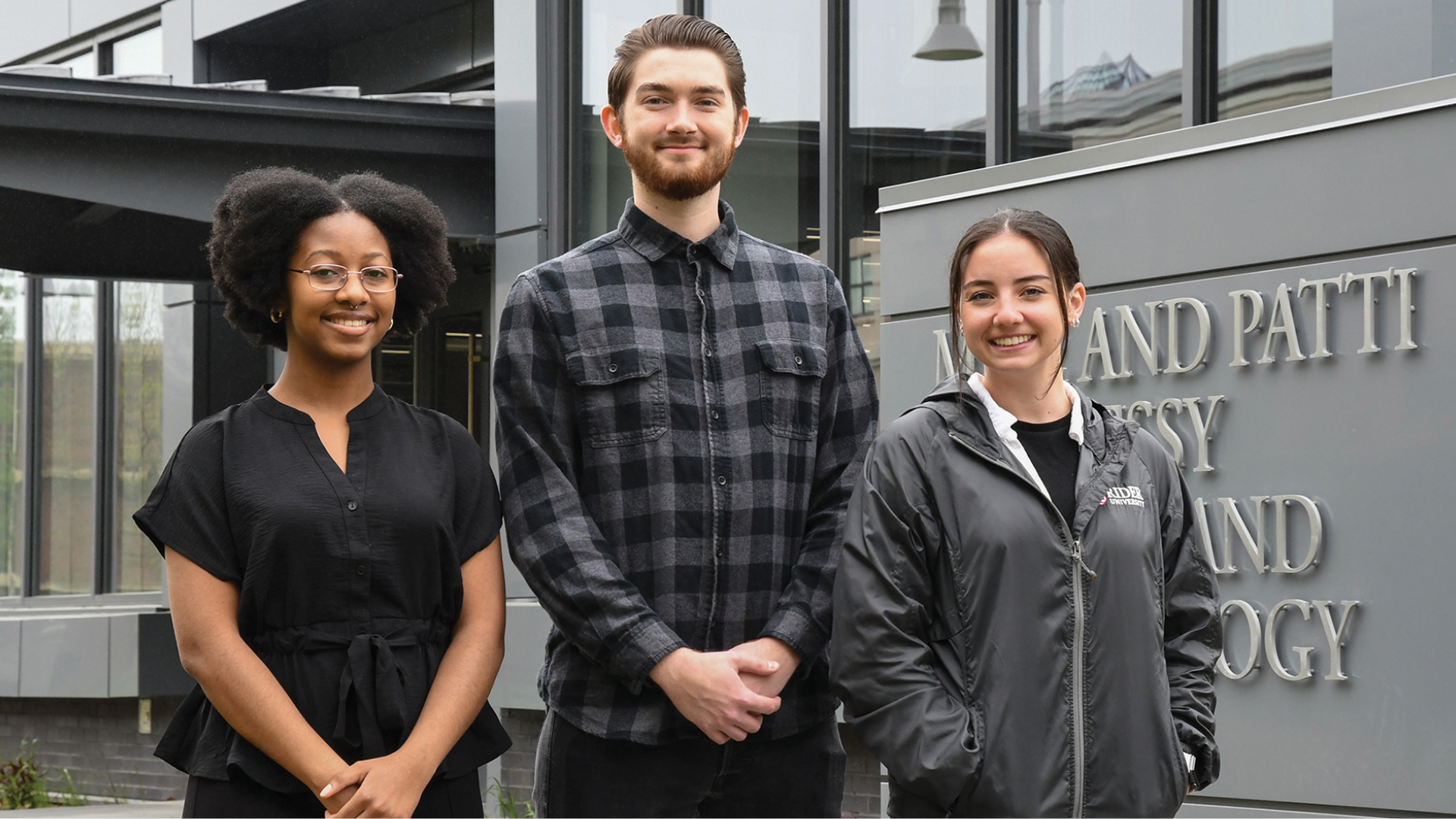 Scientific research
Last spring, Rider announced the first recipients of The MacMillan Scientific Research Fellowship, an award that provides funding to undergraduates: (from left) Stessie Chounone, an environmental science major studying tree ring measurements to explore climate change in Southeast Asia; Eric Eaton, a computer science major researching traffic data using artificial intelligence; and Hailey Senior, a health science major exploring laboratory techniques to assess carotid blood flow. The MacMillan Scientific Research Fellowship was established with a generous gift by the MacMillan Family Foundation, Inc., which was set up by Nancy MacMillan '77 and husband Duncan MacMillan.
Friendly competition
A record 649 donors supported the Rider Athletics' 2021-22 Raise Your Game Challenge. The annual challenge encourages former student-athletes to participate in a fundraising effort that directly benefits their sport. This year's challenge raised $195,761, second-most in challenge history behind last year's $201,321. Nine of 13 programs exceeded their fundraising goals.
Image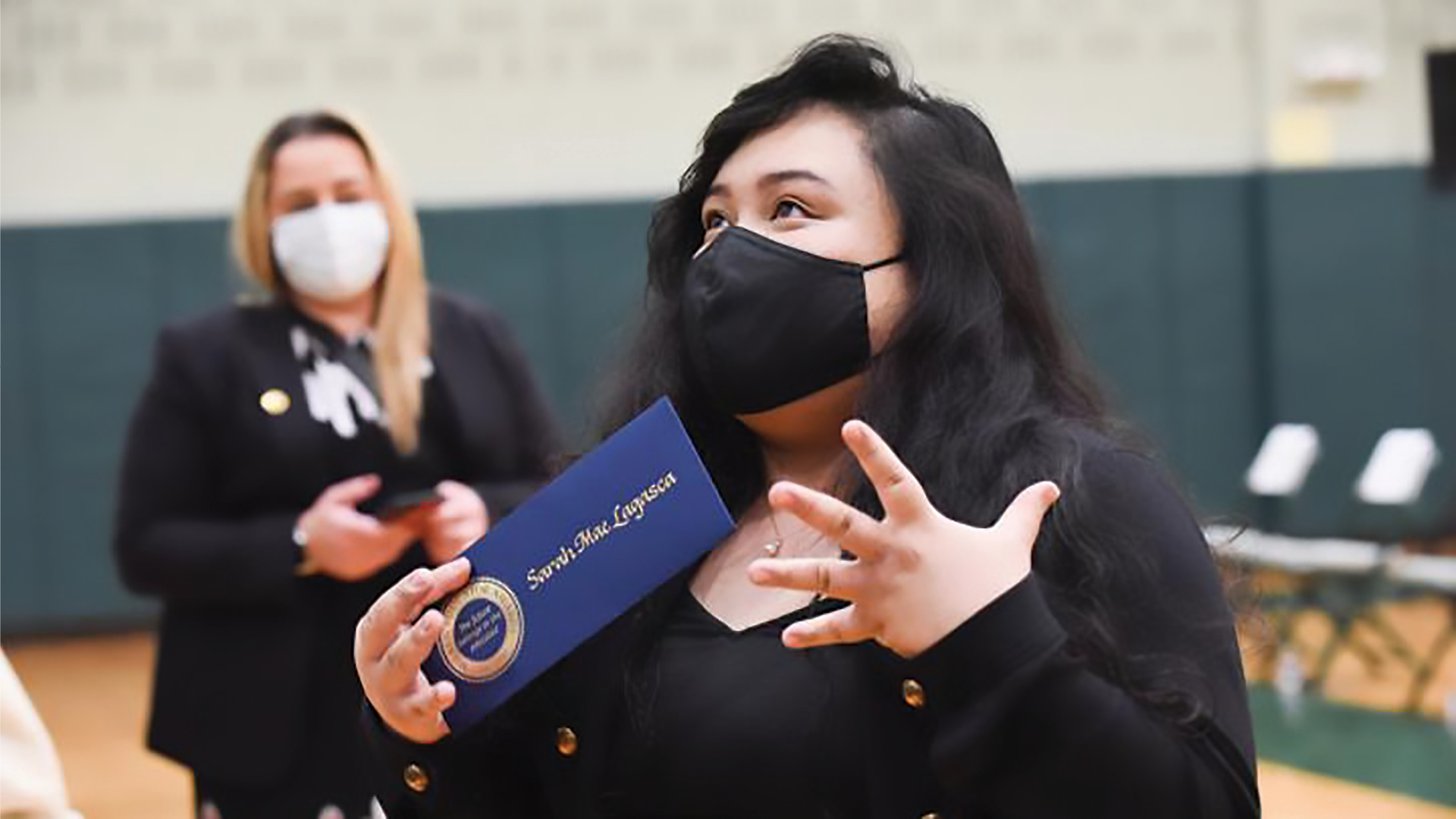 Top teacher
A music teacher at Arts High School in Newark, New Jersey, Sarah Mae Lagasca '13 was surprised with a $25,000 Milken Educator Award on April 1. Dubbed "the Oscars of teaching," Milken Educator Awards celebrate standout early- to mid-career teachers who are furthering excellence in education. She was one of more than 60 teachers nationwide to receive the honor and just one of two in the state.
Outstanding delegation
Rider's Model United Nations (UN) team won the conference's highest award, an Outstanding Delegation Award, at the 2022 National Model UN conference in New York City, in addition to three Peer Delegate Awards. The University has been honored with the Outstanding Delegation Award more than a dozen times in the past two decades.
Image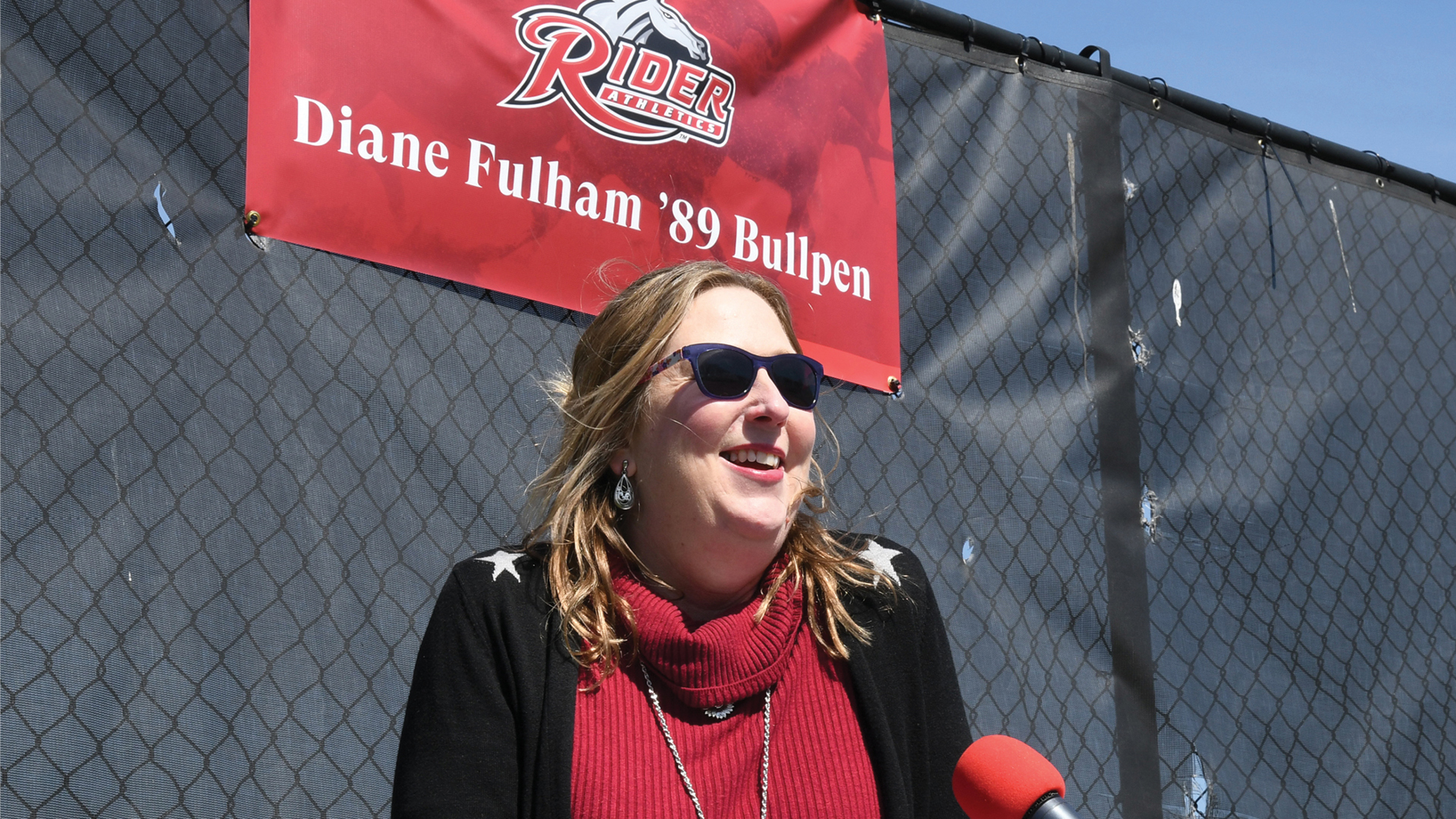 Leaving a legacy
In recognition of a planned gift from softball standout and Rider Athletics Hall of Famer Diane Fulham Blaszka '89, Rider held a ceremony on April 2 to formally name the team's bullpen in her honor.
Image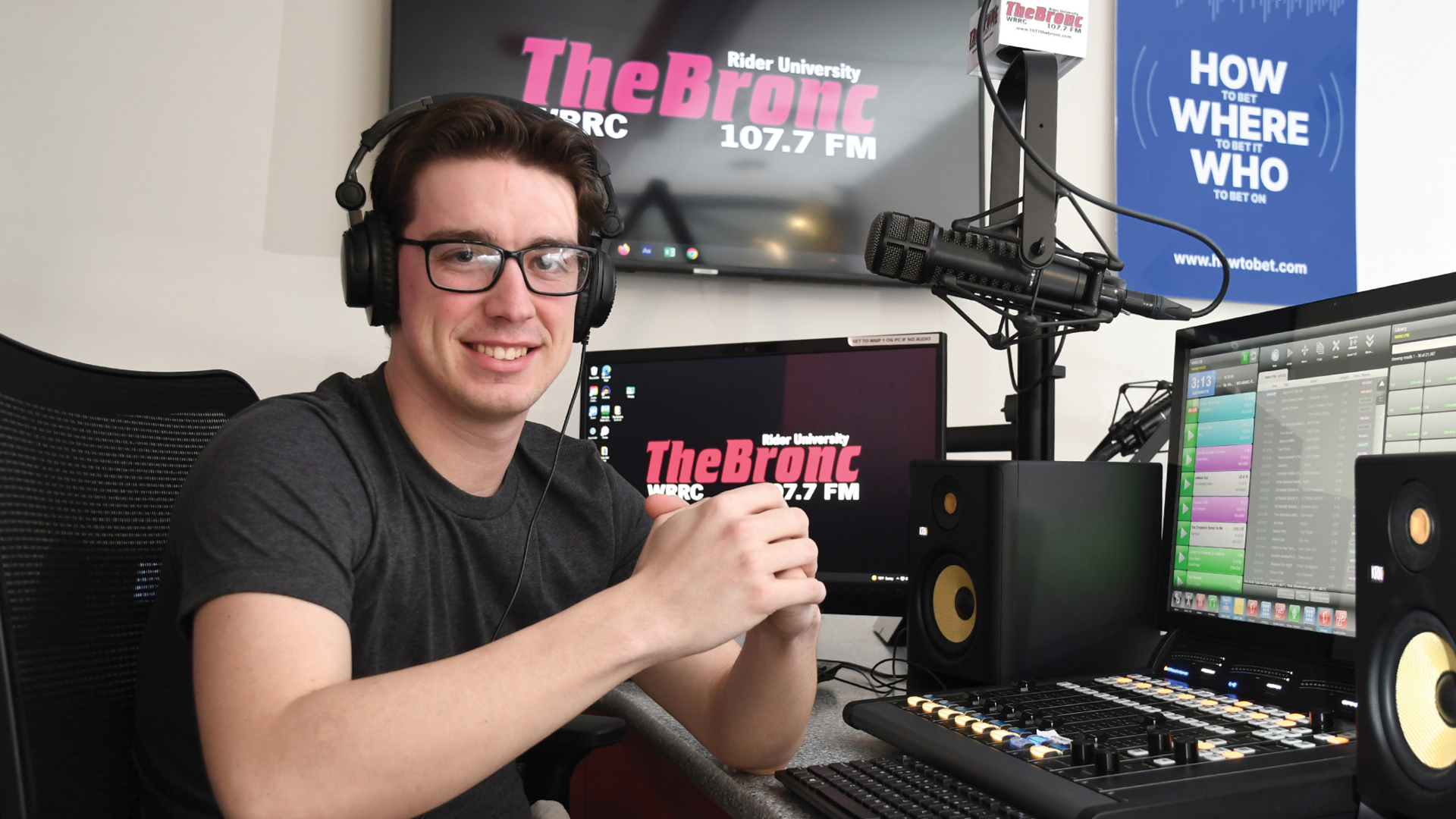 Working overtime
Last spring, The Overtime on 107.7 The Bronc Retro, hosted by then senior Sean Harrington '22, was recognized in the spring as Best Sports Update by the Intercollegiate Broadcast System Media Awards. It was one of six programs on Rider's student-run radio stations, The Bronc and The Bronc Retro, that was nominated for the 2022 awards. The Intercollegiate Broadcast System Media Awards recognize outstanding programming from college and university radio stations throughout the U.S.
Business plans
Competing against 10 other institutions, a group of Rider students claimed top prize in the Johnson & Johnson National Business Case Competition in April. The team prepared a financial analysis and business strategy for expanding Johnson & Johnson's portfolio of prostate cancer treatments and presented both to a panel of the company's executives.
Image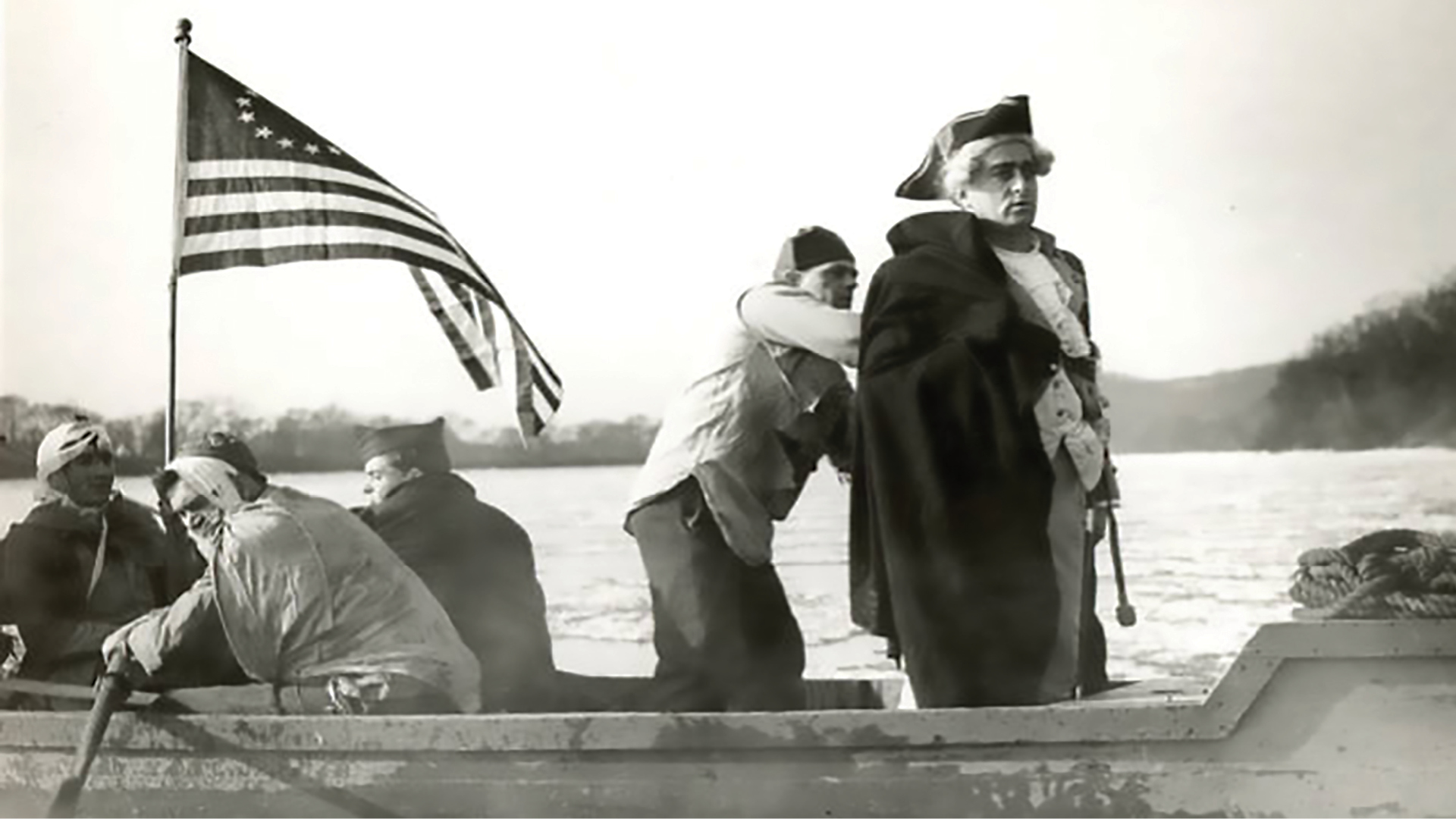 Crossing the Delaware
In 1947, a group of Rider fraternity brothers staged a reenactment of George Washington crossing the Delaware to initiate new pledges. The gag garnered a four-page spread in Life magazine. Seventy-five years later, a photo of Phi Sigma Nu's reenactment graces the cover of a new book written by Robert W. Sands Jr. and Patricia E. Millen. Part of Arcadia Publishing's Image of America series of books, Washington Crossing illustrates the many ways people have commemorated Washington's 1776 crossing. The authors secured the cover photo and others from Rider's archive.