Image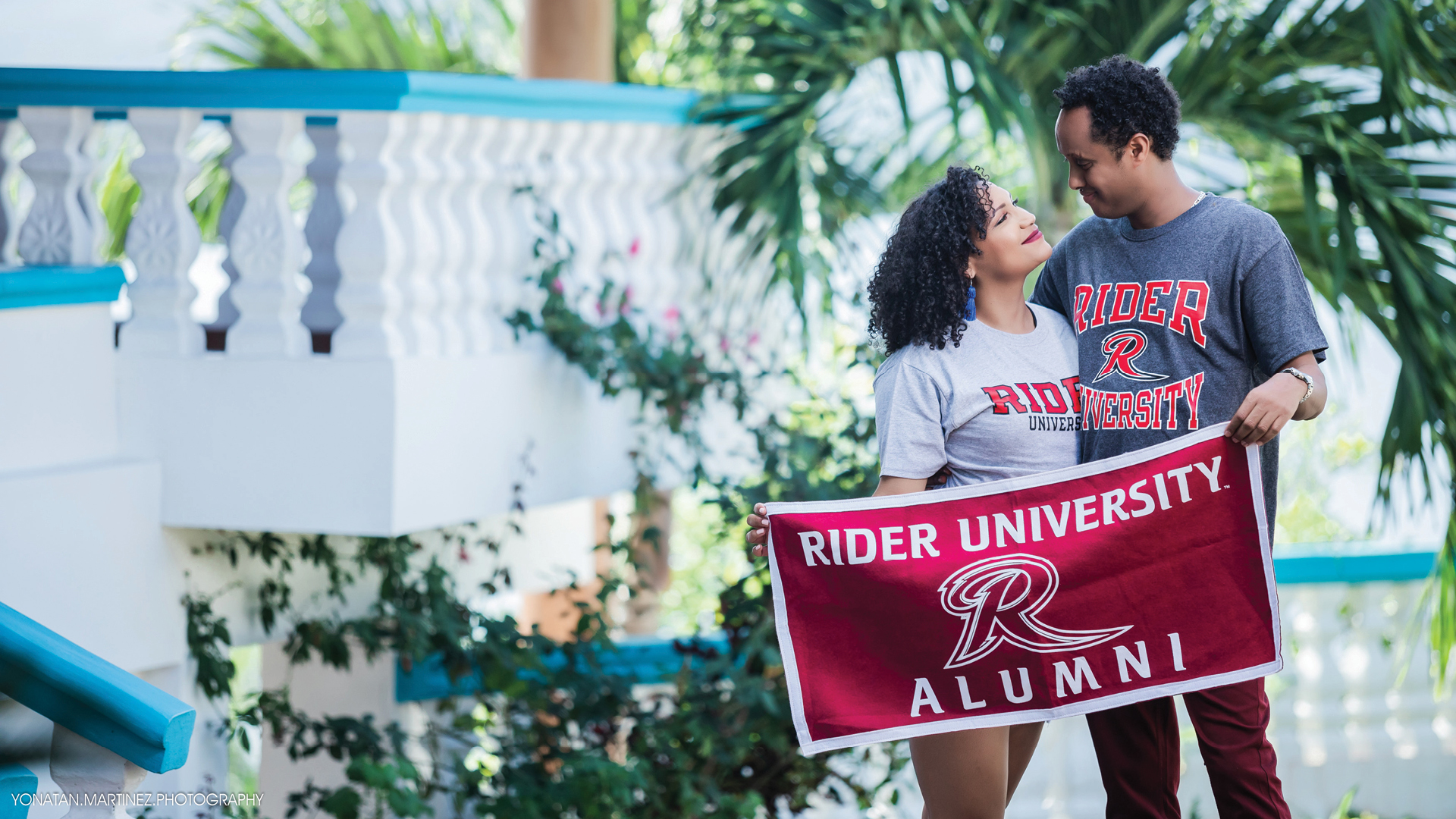 Zekarias Ezra '07 and Leisy Valentina Rodriguez '16 were married on May 27. Ezra earned his bachelor's in accounting and Rodriguez earned her master's in counseling services.
Image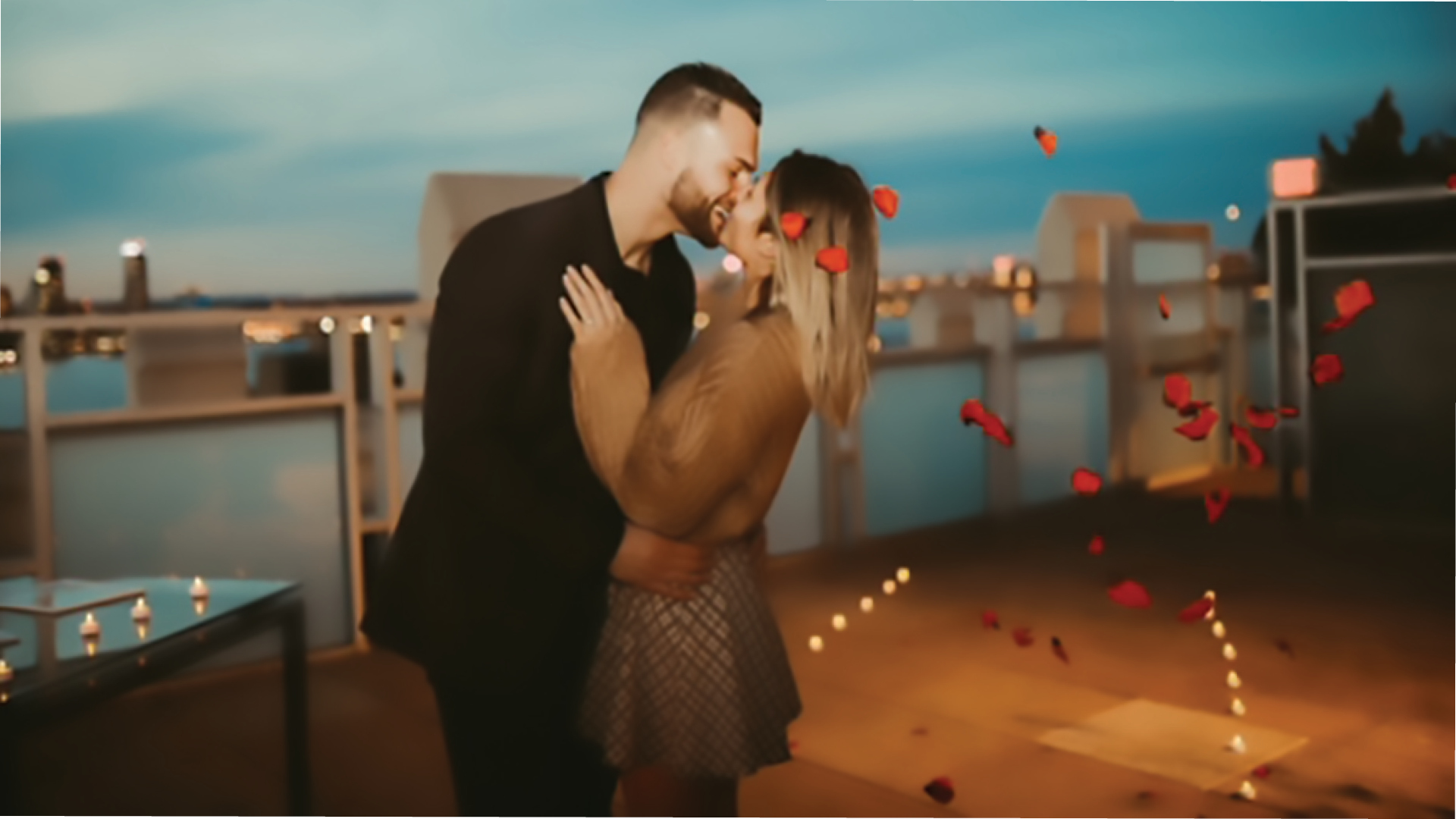 Samantha Giallanza '17 and Vincenzo Aiello '16 are engaged to be married on Oct. 27, 2023, in New Hope, Pennsylvania. Aiello surprised Giallanza after work at the Tribeca Rooftop in Manhattan where her office is located.
Image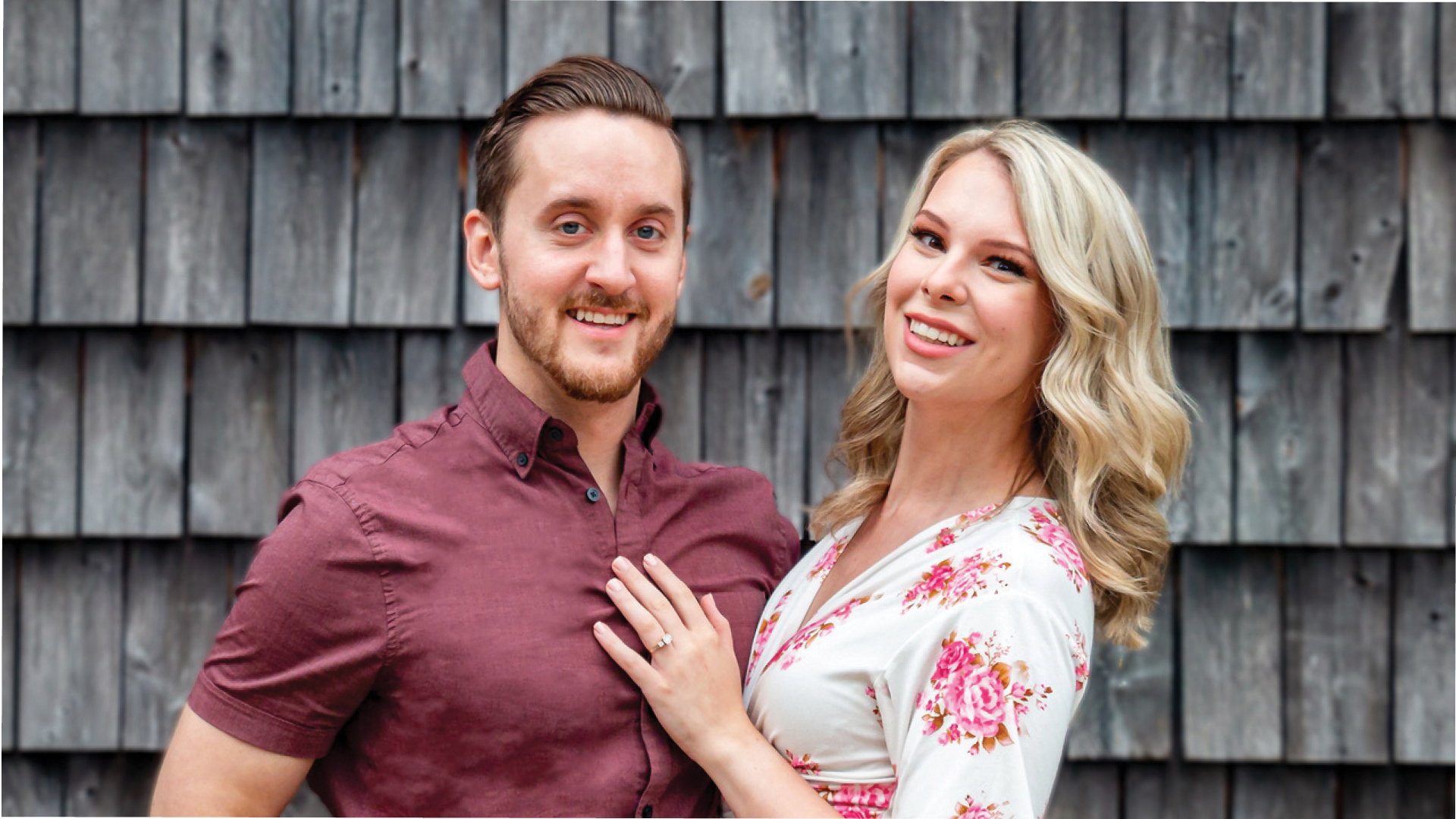 Raymond Strazdas '13 and Christine Bechtold '17 are engaged. The couple met as students at Rider and began dating in 2017. They became engaged in April during their trip to Yellowstone National Park. They will be married on Oct. 11, 2024, in Morristown, New Jersey.
Image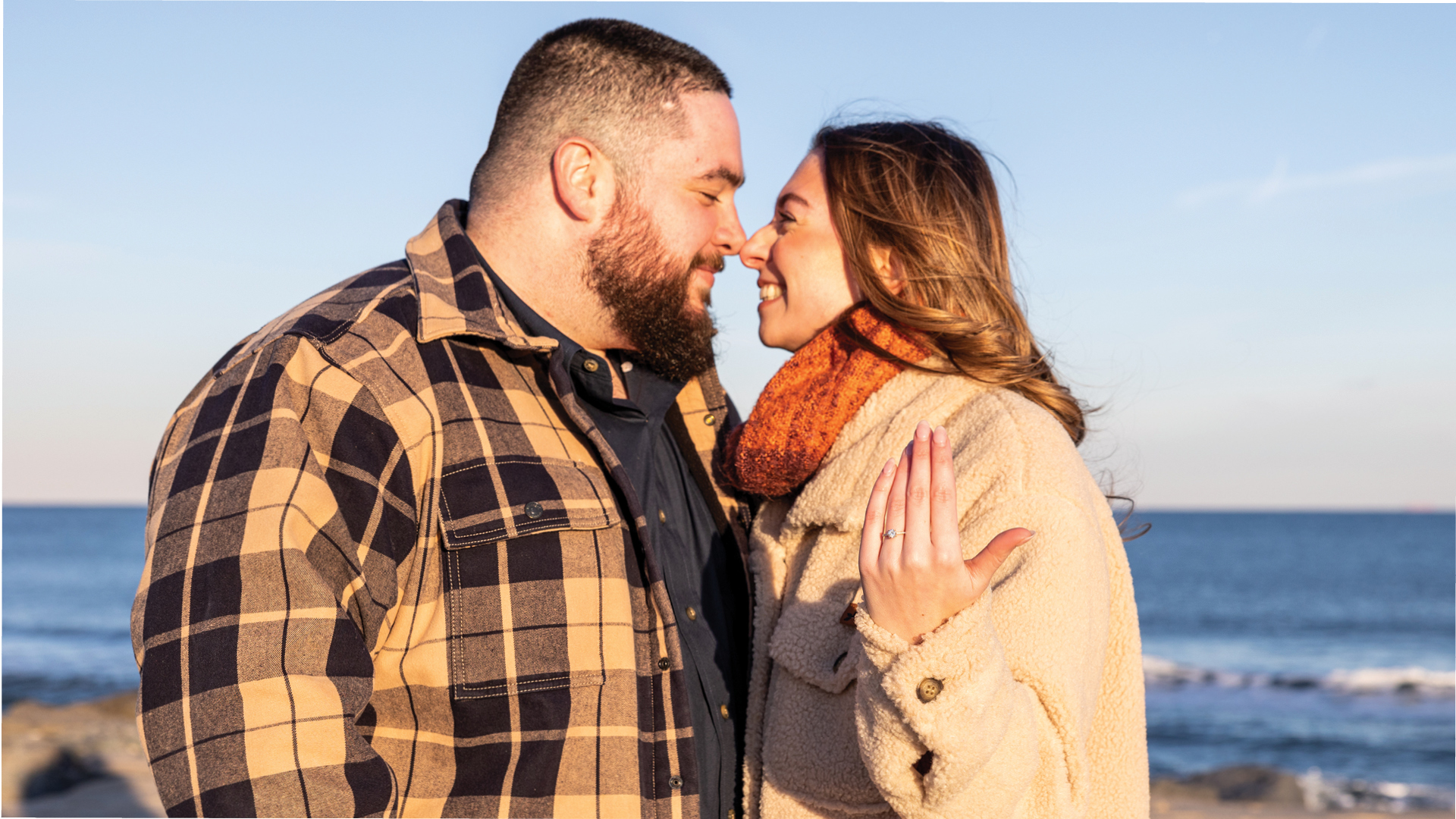 Sarina Capra '17 and Daniel McBride '18 are engaged with plans for a fall or winter wedding in 2023. The couple began dating in 2017 and both studied criminal justice at Rider. Capra works with in the New Jersey court system and McBride works for the New Jersey State Police and Drug Enforcement Administration. The couple is grateful Rider brought them together, and they are excited for their next chapter.
Image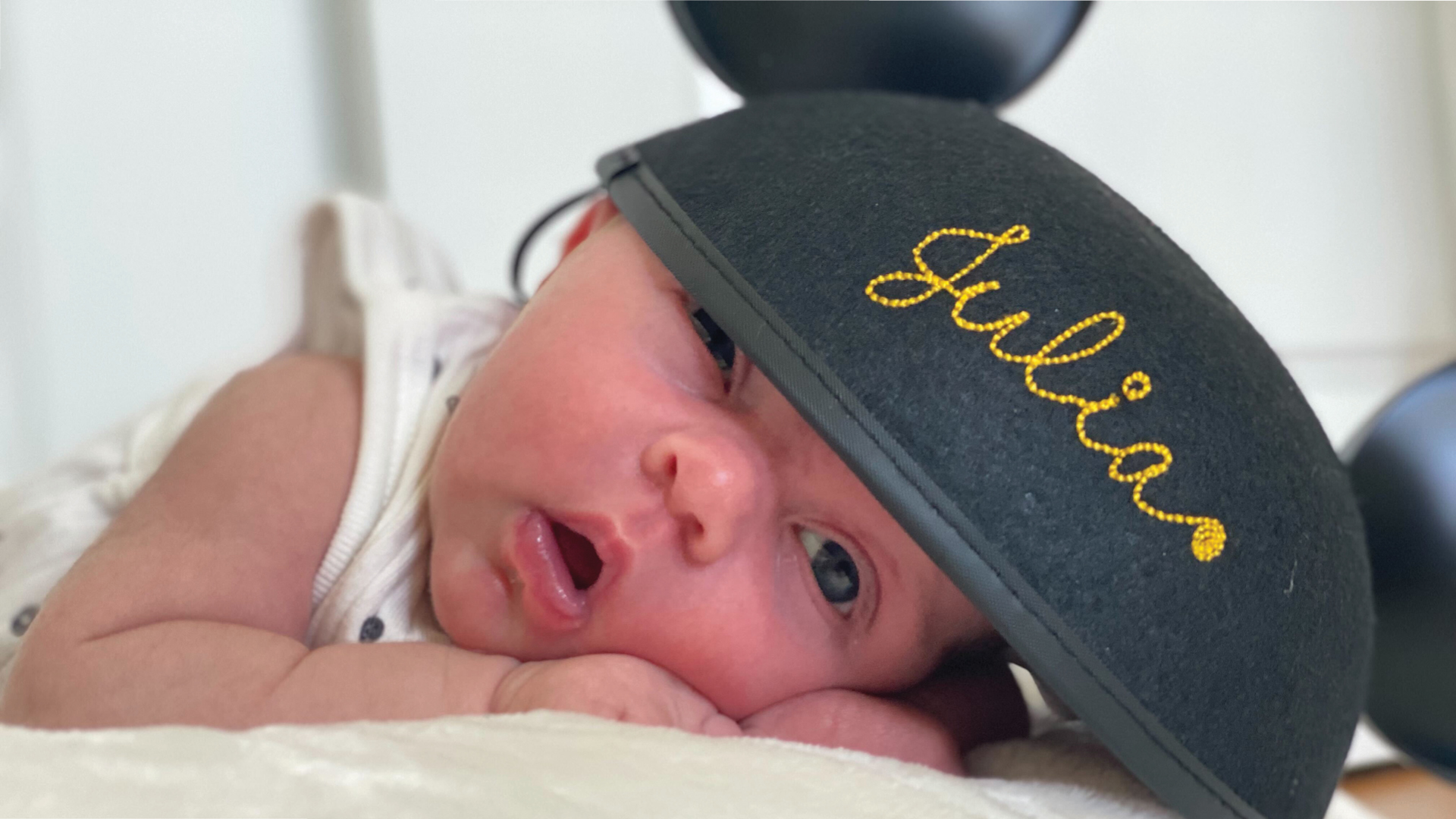 Angie Vujicic (née Sinicki) '13 and Jim Vujicic welcomed Julia Lin-Noelle Vujicic on June 4.
Image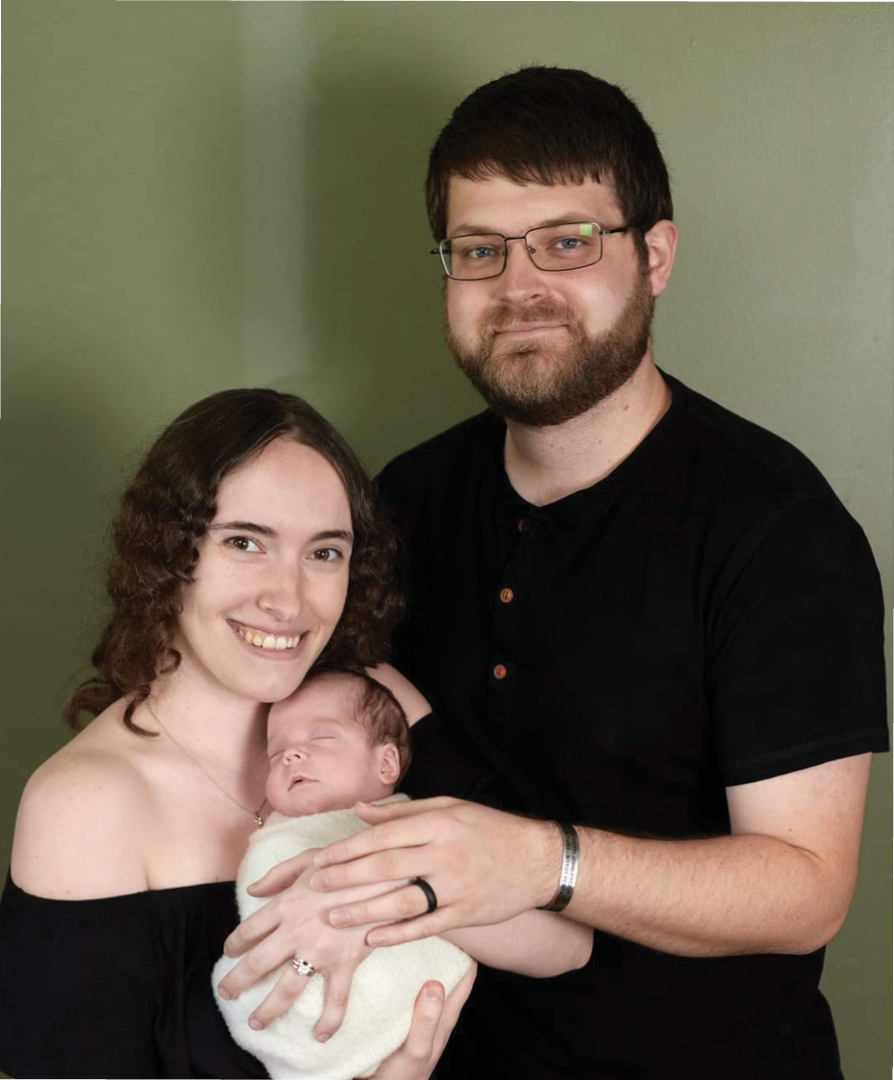 Robert Pycior '15 and Kelsey Pycior (née Valentino) '15 welcomed Holly Pycior on Jan. 25.
Image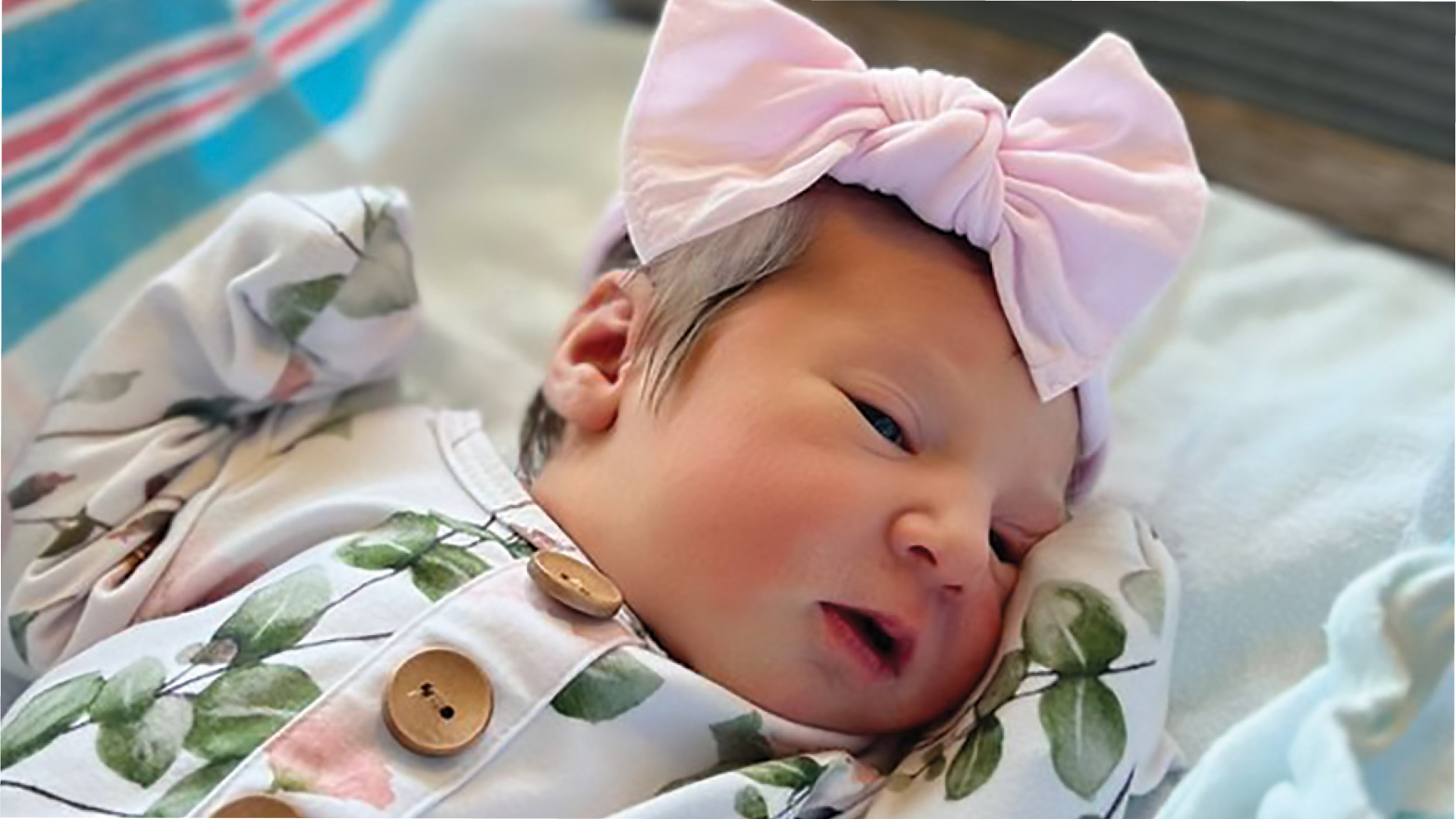 Jonathan Chebra '09 and Hilary Chebra were thrilled to welcome their first child, Carolyn Jean, on July 21.
Image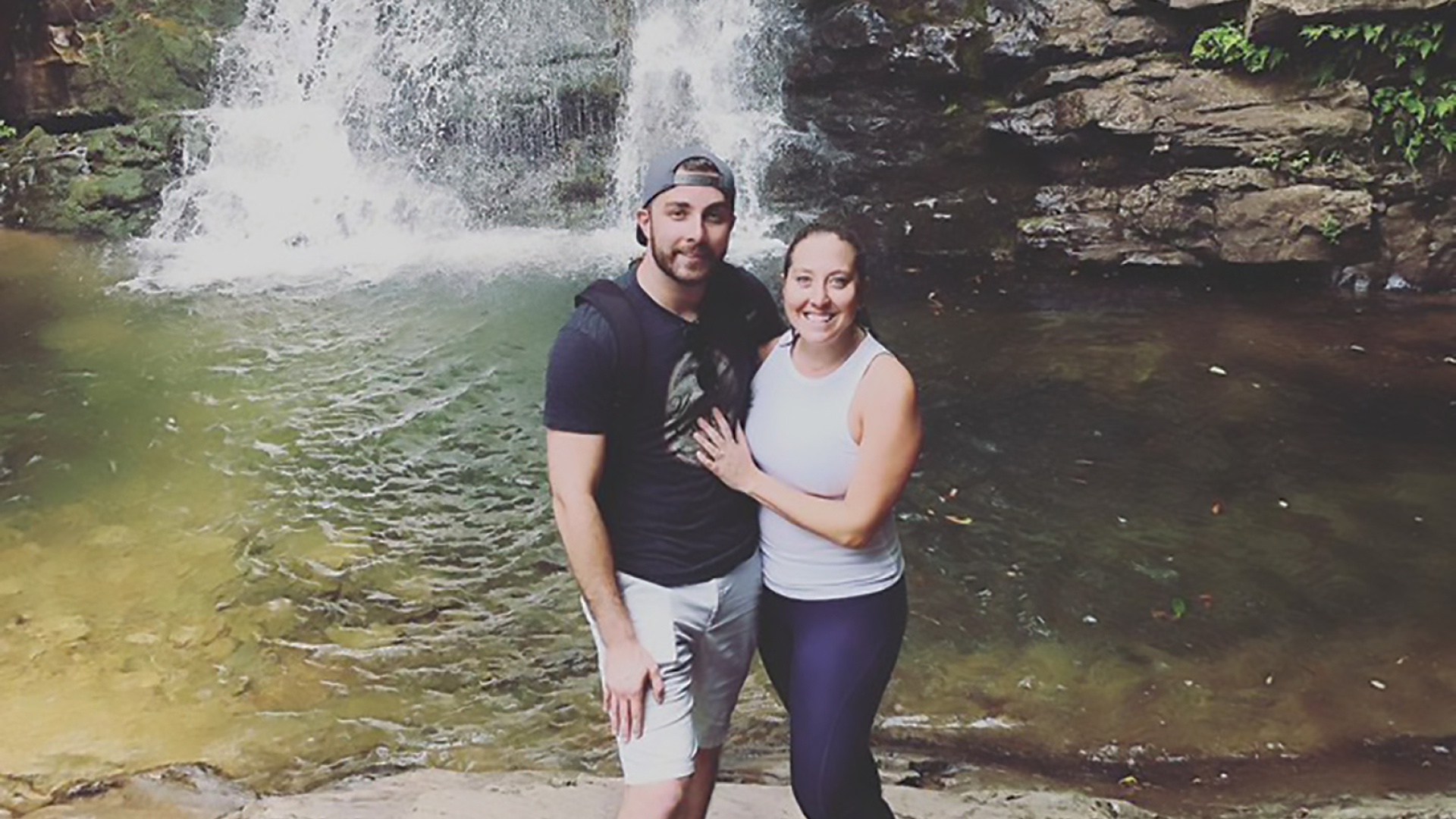 Katie Zeck '14 and Kevin Lybacki became engaged at Hickory Run State Park on July 16.
Image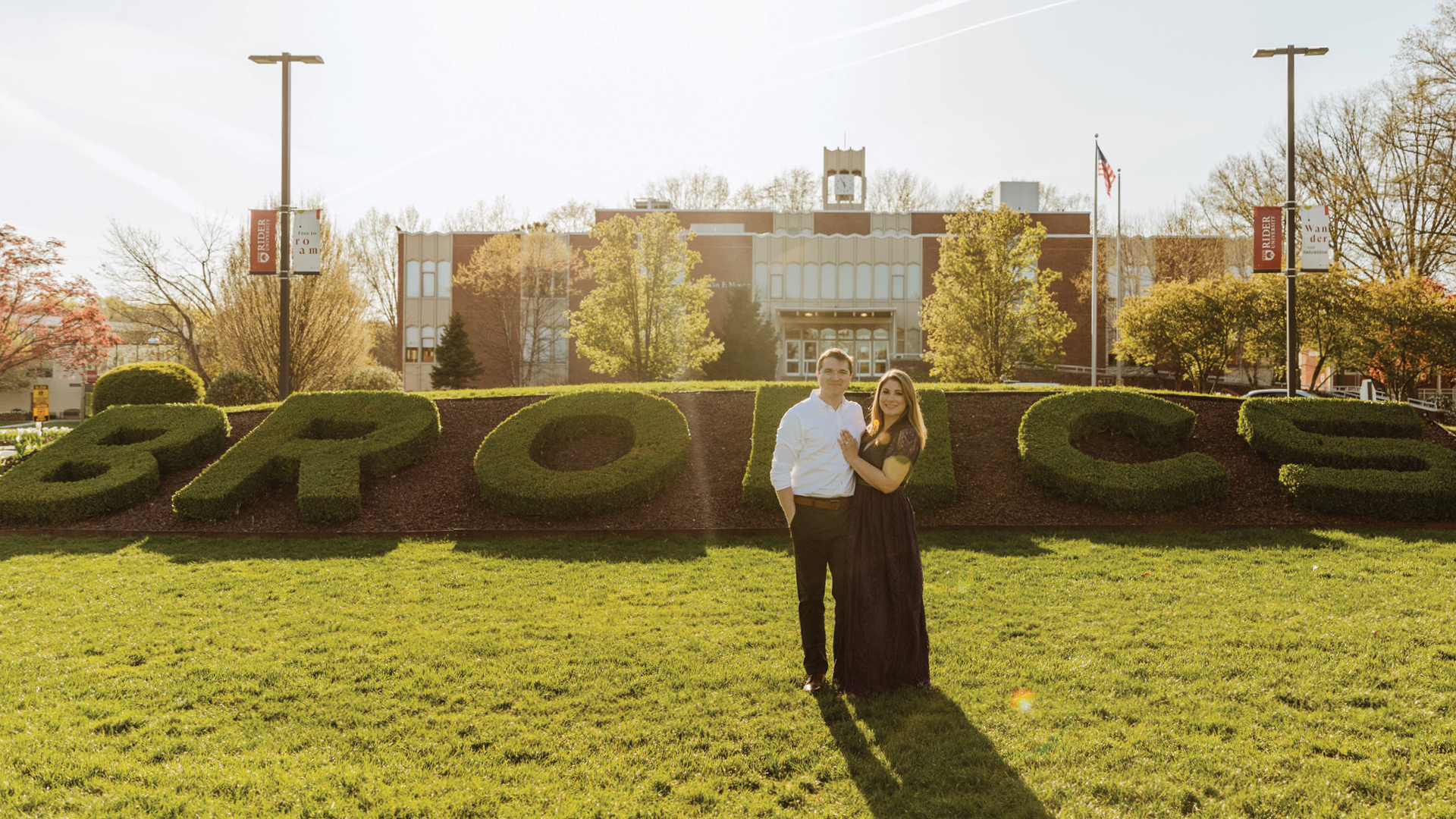 Joe Wisniewski '15 and Hayley Morse '15 became engaged on Oct. 31, 2021. They were married on Sept. 18.
'40s
Julia Perry '47, '48 received a posthumous 2022 Woman of the Year award from the Women's History Project of the Akron Area, a program of the Summit County Historical Society in Ohio. Perry was a composer and conductor who lived in Akron for most of her life, according to a news release about the announcement.
'70s
James G. Carlson '75, the co-founder of Guidon Partners, joined the board of directors of InnovAge Holding Corp. as chairman of the board and a member of the compensation, nominating and governance committee. He received a bachelor's degree in accounting from Rider.
Janet Kay '79 retired on May 31. She was able to work in 30 of the 41 Broadway houses by the time of her retirement from the theater world. "I have been lucky to have known and worked with some of my theater 'Gods.' I have no regrets. I got a wealth of experience." She earned a bachelor's in art from Rider and resides in South Carolina. "I was lucky to get a four-year scholarship to Rider. I loved being a member of the fine arts division. My favorite teacher is still Larry Capo! My classmates, all talented, Debbie, Ken, Carol, Bernadette and Bob, were wonderful to work with. And I had a fun home with Renee and the gals at Gee A."
'80s
Charlene Gerbig '83 was recently featured in the New Jersey Education Association's Review magazine in an article about how new teacher-leaders are using their endorsements. When her school district started an initiative this year to include issues of diversity, equity and inclusion in classrooms, she initiated conversations with colleagues, created an online library of resources, and designed and facilitated a regional workshop on promoting cultural competence and multicultural understanding in K-4 classrooms. "I believe that as professional educators and teacher-leaders, we must examine our classrooms and pedagogy so that they reflect the students we teach, the communities in which our students live and the world beyond."
RaJade M. Berry-James '87 was recently elected to the University of North Carolina Faculty Assembly. In this role, she will serve as an adviser on system-wide issues, particularly on equity, diversity and inclusion issues to advance strategic initiatives in communities that have been historically underserved and underrepresented across public institutions in North Carolina. She is a fellow of the congressionally chartered National Academy of Public Administration and vice-chair of the Standing Panel on Social Equity in Governance. She currently serves as the chair of the faculty at North Carolina State University where she teaches in the School of Public and International Affairs. She earned a Bachelor of Science in Business Administration from Rider University.
Eric Jacobs '89 was named in June the chief financial officer of Ritchie Bros. Auctioneers, a global asset management, disposition and services company. Previously, Jacobs served as the CFO of Wheels Up Experience Inc., an industry-leading marketplace for private aviation, and a senior vice president, corporate development of Cox Automotive, Inc., among other roles. Jacobs majored in accounting at Rider and later earned a J.D. with honors from Rutgers School of Law-Newark.
'90s
Dr. Martín Benvenuto '96 was named interim artistic director and head of staff for the 2022-23 season of Young Women's Choral Projects of San Francisco. He earned a doctorate in choral conducting from Boston University, a master's degree in choral conducting from Westminster Choir College and a bachelor's degree in music with honors from the Universidad Católica.
Brad Croushorn '97 won Duke University Chapel's 2021 Hymn Competition for his hymn Open Wide the Doors. Croushorn's hymn text was chosen from among 60 entries from three countries. The hymn debuted as part of the Duke Chapel's Sunday morning worship service with the Duke Chapel Choir and chapel organist Christopher Jacobson leading the congregation in singing it to the English tune RUSTINGTON. He received a Master of Music in Sacred Music from Westminster Choir College.
'00s
Ming Luke '00 was named the new director of the Las Cruces Symphony Orchestra in June. A member of the Westminster Choir College Music Education Alumni Hall of Fame, Luke earned a Master of Fine Arts in Conducting from Carnegie Mellon University in Pittsburgh and a Bachelor of Music in Music Education and Piano Pedagogy from Westminster Choir College.
Kurt J. Bitting '06 was appointed CEO and a director of Ecovyst, a global provider of specialty catalysts and services. He earned a bachelor's degree from Villanova University and a master's degree from Rider, both in business administration.
Dr. Jennifer K. Diszler '06, '21 was named the new chief school administrator and principal of the Cranbury School. She began her new role on Sept. 1. Diszler previously served as assistant superintendent of curriculum, instruction and administration for the South Brunswick School District. She earned her master's in educational administration and her doctorate in educational leadership from Rider.
Jordan Markwood '07 was named the 2022 The Washington Post Teacher of the Year. Markwood is the chair and choral director of Rock Ridge High School's fine arts department. He received a Bachelor of Arts in Music Education from Houghton College and a Master of Arts in Choral Pedagogy and Performance from Westminster Choir College. The recognition came with a $7,500 award, a half-page advertisement, a trophy and a profile in The Washington Post.
Jeff Zuendt '08 joined Reich & Tang Deposit Solutions, a leading liquidity and cash management solutions firm, as senior vice president, deposit officer, the company announced in May. Zuendt, who was awarded the New Jersey Bankers rising star award in 2019 and has been a volunteer firefighter for over 20 years, earned a Bachelor of Science in Business Administration from Rider.
'10s
Janine Jakubauskas '11 was appointed senior vice president, enterprise risk officer of BankProv. In the role, she will develop, implement, monitor and oversee all aspects of risk management activities for the bank. Jakubauskas received a Bachelor of Science in Business Administration with majors in economics and international business from Rider and a Master of Business Administration in Management from Binghamton University.
Jacqueline Engelsman '12 joined RRBB Accountants and Advisors as the director of marketing and business development. Prior to RRBB, Engelsman worked at a multi-practice, mid-sized law firm for five years in marketing and business development and three years in client support for a large international company. She dedicates time to promoting diversity, equity and inclusion, wellness, and philanthropic initiatives. She recently launched a paid volunteer hour policy encouraging employees to get involved in community service. Engelsman earned her bachelor's in psychology from Rider.
Salvatore Lavadera '12, '15 was promoted to partner of RRBB Accountants and Advisors' Somerset, New Jersey, office. He concentrates on public company audit and advisory services, mergers and acquisitions, and controller-type accounting and consulting services. Lavadera started his career at RRBB and has worked at the company for 10 years. He earned his bachelor's in accounting and master's in business administration from Rider. He is a member of the American Institute of Certified Public Accountants. In 2019, he was featured in NJBIZ's "Vanguard Series: Accounting" issue.
Marie Renee Thadal '13 was appointed vice president of sales and operations of Coptis, Inc. A former chair of the New York Society of Cosmetic Chemists (SCC) and the current SCC Area 1 director, Thadal received a bachelor's degree in biochemistry from Douglass College at Rutgers University, a master's degree in cosmetic science from Fairleigh Dickinson University and a master's degree in business administration from Rider.
Allyson Coryell '14 was recently named a divisional winner in Specialized Education Services, Inc. (SESI) Teacher of the Year Program. The program honors outstanding, innovative educators who lead by example with an unmatched level of dedication to supporting all students. The annual recognition celebrates teachers who exemplify high-quality, evidence-based instruction at SESI while recognizing the importance of equitable education for all SESI students. Coryell is a teacher at Rubino Academy in Ewing, New Jersey. She studied secondary education and English at Rider.
William J. Lewis '14 published his latest book, Adventure with Piney Joe: Exploring the New Jersey Pine Barrens, in February. The book is Lewis' third. His previous two, New Jersey's Lost Piney Culture and Piney Everlastings Vol. 1, also focus on preserving and celebrating the culture of the Pine Barrens. Lewis graduated from Rider at age 41 with a bachelor's in business.
Cameron Cook '16 received a prize for the Postgraduate Essay Competition from the Association for the Study of Modern and Contemporary France for his work "Caribbeanness and Political Engagement in French Rap Music." He earned his bachelor's in French from Rider. Cook is working on his doctorate in French studies at the University of Minnesota.
Sravya Gummaluri '16, '19 was awarded the 2022 National Board for Certified Counselors Doctoral Minority Fellowship for Mental Health Counselors. She is currently pursuing her doctorate in counseling at The George Washington University. She earned her bachelor's in psychology and master's in clinical mental health counseling from Rider.