Ennio Brugnolo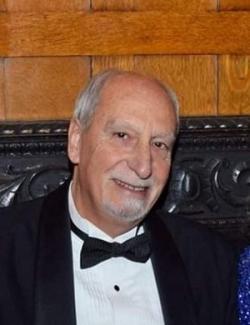 Ennio Brugnolo is a native of Rome. While studying architecture, he frequented the Accademia Vocale Tito Schipa in Rome and studied voice with Maestro Antonio Cappello. In 1960 he was singing in the Coro Polifonico Romano and 1962 he started to appear in comprimario roles in various Italian theaters located in Siena, Spoleto, Cosenza, Modena, Bologna, Cagliari and Rome, with singers like Tebaldi, Scotto, Stella, Freni, Simionato, Nilsson, Moffo, Del Monaco, Di Stefano, Bergonzi, Luchetti, Pavarotti, Corelli, Siepi, Ghiaurov among many others. He had the opportunity to sing with maestros like Muti, Giulini, Molinari-Pradelli, Savallisch and more recently, Rattle, Dutoit.
He attended a "Corso di Perfezionamento" under the tutelage of Piero Cappuccilli. After moving to Philadelphia in 1970, he joined the Philadelphia Opera Chorus and pursued a career as a Construction Manager initially with Temple University. During that period of time he continued to take private vocal coaching with Nicola Moscona at AVA. He joined the Philadelphia Singers with Michael Korn in the early 1980's. In the last few years, he has been teaching Italian language and opera appreciation courses for adults in NJ schools.
In January 2014 joined the faculty of the Academy of Vocal Arts where he teaches Italian language, conversational Italian and coaches the Italian repertoire.
Jonathan Pape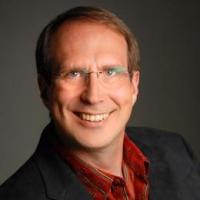 Johnathon Pape's directing career spans theater, musical theater and opera, and he has staged a wide range of productions throughout the U.S. and abroad. Recent work includes Eugene Onegin and Falstaff for The Seagle Music Colony; Jake Heggie's Dead Man Walking for Tulsa Opera; Madama Butterfly and Sweeney Todd for Tri-Cities Opera; Turandot and La Traviata for Dayton Opera, and Carmen Inside Out—a one- woman version of Carmen that he created with mezzo-soprano Kirsten Chavez, which premiered in London in 2017. Carmen Inside Out has since been seen in France and various locations in the U.S., and is scheduled for performances in Japan and Germany in 2021. He is currently adapting Carmen Inside Out for film, which will hopefully be available for streaming in 2022.
Pape joined the faculty of Boston Conservatory in the fall of 2011 as the Director of Opera Studies. In addition to directing productions and providing leadership for the opera program, he teaches various courses, including Characterization and The Business of the Opera Business. In addition, he created and led the Boston Conservatory Opera Intensive at Valencia from 2017-2019. This was a 3-week summer program held on the Berklee Valencia campus, which serves talented students from a wide range of countries. At Boston Conservatory he has directed Don Giovanni, La Bohème, The Cunning Little Vixen, Die Zauberflöte, L'Italiana in Algeri, Iphigénie en Tauride, Flight, Die lustigen Weiber von Windsor, Dead Man Walking, Così fan tutte, Glory Denied, and Don Pasquale. In 2019 he directed a workshop of Patricia Herzog's The Resurrection of Lucretia and is looking forward to the development and workshop of her latest work, Butterfly in America, This spring he will direct Kamala Sankaram's Thumbprint at the conservatory.
Career highlights include directing the world premiere of Griffelkin by Lukas Foss for New York City Opera; the U.S. premiere of Daniel Catán's La Hija da Rappaccini for San Diego Opera; the Los Angeles premiere of Richard Greenberg's Eastern Standard; Terrence McNally's Master Class for HaBimah, the National Theater of Israel; Brian Friel's Molly Sweeney for an Irish Arts Festival; the Los Angeles premiere of Shirley Lauro's A Piece of My Heart, about the women who served in Viet Nam—a special installation production mounted in the Los Angeles National Cemetery; and Janáček's Jenůfa for Portland Opera. He has a special affinity for the Czech repertoire, having received a Fulbright Research Grant in opera and theater to the Czech Republic in 1994. Pape is a long-standing member of SDC—the Stage Directors and Choreographer's Society—and AGMA—the American Guild of Musical Artists, as well as the Performers Development Forum with Opera America, where he served as the chair of the steering committee for two years.
Keith Wolfe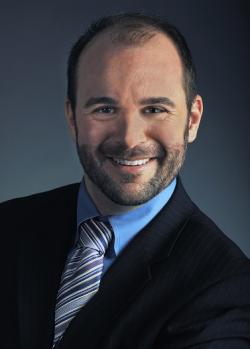 Keith A. Wolfe joined Opera Birmingham as its General Director in January 2015, leading the company as it expands both the variety of works presented on the stage as well as opportunities to engage with the community in programs off the stage.  He helped the company launch a successful chamber opera series, bringing powerful contemporary stories to life through song, and started informal pop-up Opera Shots concerts and an annual Children's Opera performance.
Prior to Opera Birmingham, Keith worked fourteen seasons with Fort Worth Opera, first as Managing Director since 2001 then as Executive Director as of March 2014.  He also served as the former Artistic Director of the Fort Worth Men's Chorus, and was appointed as Interim Director of the Opera Studio at Texas Christian University in Fall 2013.  During his tenure at Fort Worth Opera, Mr. Wolfe developed a number of expanded training programs for area young artists, including the development of the Fort Worth Opera Studio and formulated "The Ten Commandments of Auditions" with General Director Darren K. Woods, which was featured in Classical Singer magazine. Recent programming included strategic planning for singers in master classes and seminars, and served as a panelist for Opera America, presenting both the strategic planning process as well as how technology can be used to streamline the artistic process.  
Previously, Mr. Wolfe served for seven years as the General Manager of the Seagle Music Colony in upstate New York, the oldest young artist training program in the United States, where returned to conduct Mark Adamo's Lysistrata, and workshops of Jorge Martín's Before Night Falls and Joe Illick's Bliss.  Mr. Wolfe holds both bachelors and masters degrees in education and opera.  Prior to moving into arts administration, he performed with the Virginia Opera, the Washington Opera, the Virginia Symphony, the Shreveport Symphony, and the Virginia Pro Musica.  Among his roles, favorites include Tamino in Mozart's Die Zauberflöte, Nemorino in Donizetti's L'elisir d'amore, and Nanki-poo in Gilbert and Sullivan's Mikado.