Registration Info
July 19th - 28th, 2022
In Residence Choir: The Westminster Choir of Westminster Choir College
Deadline to register: June 1, 2022
About the Oxford Institute
For over 100 years, the Westminster Choir founded by John Finley Williamson has been the standard for Choral Excellence in the United States.  The Westminster Choir, conducted by James Jordan, continues the Williamson Voices tradition of being the resident choir that Full Conductors rehearse and conduct in a final concert. The repertoire for Full Conductors is as follows:
Oliver Messiaen, O Sacrum Convivium
Herbert Howells, Collegium Regale: Magnificat
Kile Smith, The Consolation of Apollo Movements 1 and 7
Dan Forrest, Abide
Lauridsen, Sure on This Shining Night
Poulenc, Quem Videstes Pastores
Brahms, O Schöne Nacht
Roger Ames, Hold Fast To Dreams 
Barber, Sure on This Shining Night
Durufle, Requiem: Introit and Kyrie
Poulenc, Gloria Movements 1 and 2
For the past ten years more than 150 conductors have experienced the magic of Oxford and St. Stephen's House. As with each year of CIO, in addition to returning Oxford faculty, this year will focus on sessions on groundbreaking vocal pedagogy and intonation within the choral rehearsal led by Corey Everly and James Jordan and chant sessions by James Whitbourn and Isabella Burns, in addition to intensive conducting study and masterclasses. World-acclaimed artist and Culture Care advocate Makoto Fujimura returns again this year to CIO for his inspirational work with our conductors.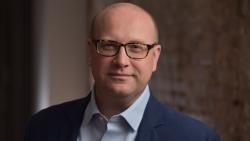 New Westminster faculty member, the renowned countertenor Jay Carter will present lectures along with the returning CIO esteemed faculty.  The program for Associate Conductors will be guided by Steve Pilkington and Jason Vodicka.
This year, conductors, associates and observers will gain insight into the sound of the The Westminster Choir.  James Jordan is publishing two new books, Intonational Solfege and The Essential Anatomy of the Choral Warm-Up: Science, Method and Pedagogy. This year's participants, will receive lectures and live demonstrations of the innovative pedagogies of both these books.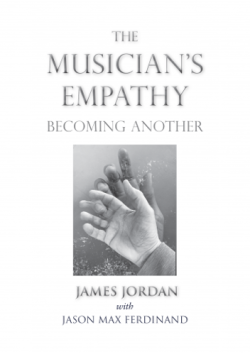 The technicalities of how sound is built, along with interpretative and performance insights will be led by James Whitbourn, James Jordan, Steve Pilkington, Jason Vodicka and Corey Everly.  Mr. Everly, singer, collaborative pianist and conductor has worked alongside Dr. Jordan since 2012 and is the Vocal Coach/Associate Artistic Director for The Same Stream Choir, a choir of Westminster Williamson Voices alumni that will have four CDs released by year's end. Most of the applications will be drawn from The Anatomy of Tone of which Mr. Everely is one of the contributing authors. Dr. Vodicka is the author of texts applying not only Music Learning Theory to the Choral Rehearsal but aspects of Critical pedagogy into the rehearsal process.
This year, Composer Dr. James Whitbourn will provide insights into compositional analysis and some of his newest works.
In addition to the Westminster Faculty above, some of the most renowned members of Oxford's own music faculty specializing in choral music, who have included Dr Edward Higginbottom, Dr Stephen Darlington and Professor Steven Grahl.
Among the wide array of lectures for conductors, associates and observers will be lectures revolving around James Jordan's newest book, The Musician's Empathy.
Read more Testimonials to learn how others have been profoundly impacted by their experience at the Choral Institute at Oxford.
I have attended virtually every program for conducting study in this country. The Choral Music Institute at Oxford is better than all of them combined! The experience of this place and this choir and this faculty has changed my life.
For program information contact:
Professor; Director, Westminster Conducting Institute; Co-Director, Choral Institute at Oxford
Omega House
jjordan [at] rider.edu
609-921-7100, ext. 8197
B.M., Susquehanna University; M.M., Ph.D., Temple University; D.Mus. University of Aberdeen, Scotland