Office of the Dean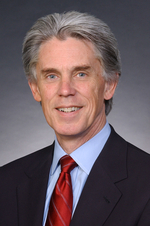 Dear Friends,
If the arts are a part of your life—as a student, a professional or an arts lover—Westminster College of the Arts is the place for you. Through its two divisions - Westminster Choir College and the School of Fine and Performing Arts – Westminster integrates the rich and diverse arts programs on Rider University's campuses in Lawrenceville and Princeton.
A college with a distinguished history, Westminster Choir College prepares aspiring musicians for careers as music leaders in schools, in churches, on stage and in communities around the world. The School of Fine and Performing Arts nurtures and challenges the artist within all students and prepares them to contribute to an ever-changing global society.
Our continuing education program enriches the professional lives of musicians through seminars and workshops held on our campus throughout the year. Westminster Conservatory, our community music school, offers a wide array of lessons and ensembles for people of all ages and stages of ability at five locations in New Jersey and Pennsylvania.
We take pride in Westminster's rich history and the impact that our alumni have had on the cultural life of our nation and – indeed - the world. In fact, the great composer and conductor Leonard Bernstein once remarked after a performance with one of our choirs, "Westminster Choir College provides a great measure of beauty to a world that needs it badly."
I hope you'll continue to visit us on the Web. Please join us on campus, at a performance or exhibit – or through a podcast or a recording - to experience first-hand the many facets of Westminster College of the Arts, where the arts surround your life.
Robert L. Annis
Dean and Director