Corporate and Foundation Partners
NIRSA Grant: The Impact of a Comprehensive Student Health and Well-being Education Program on the Retention Rate of Residential First Year Students
After extensive and careful consideration, the NIRSA Foundation and the NIRSA Research and Assessment Committee are excited to announce that Dianna Clauss, Director of Recreation Programs at Rider University has been awarded one of NIRSA's 2018 research grants! Read more information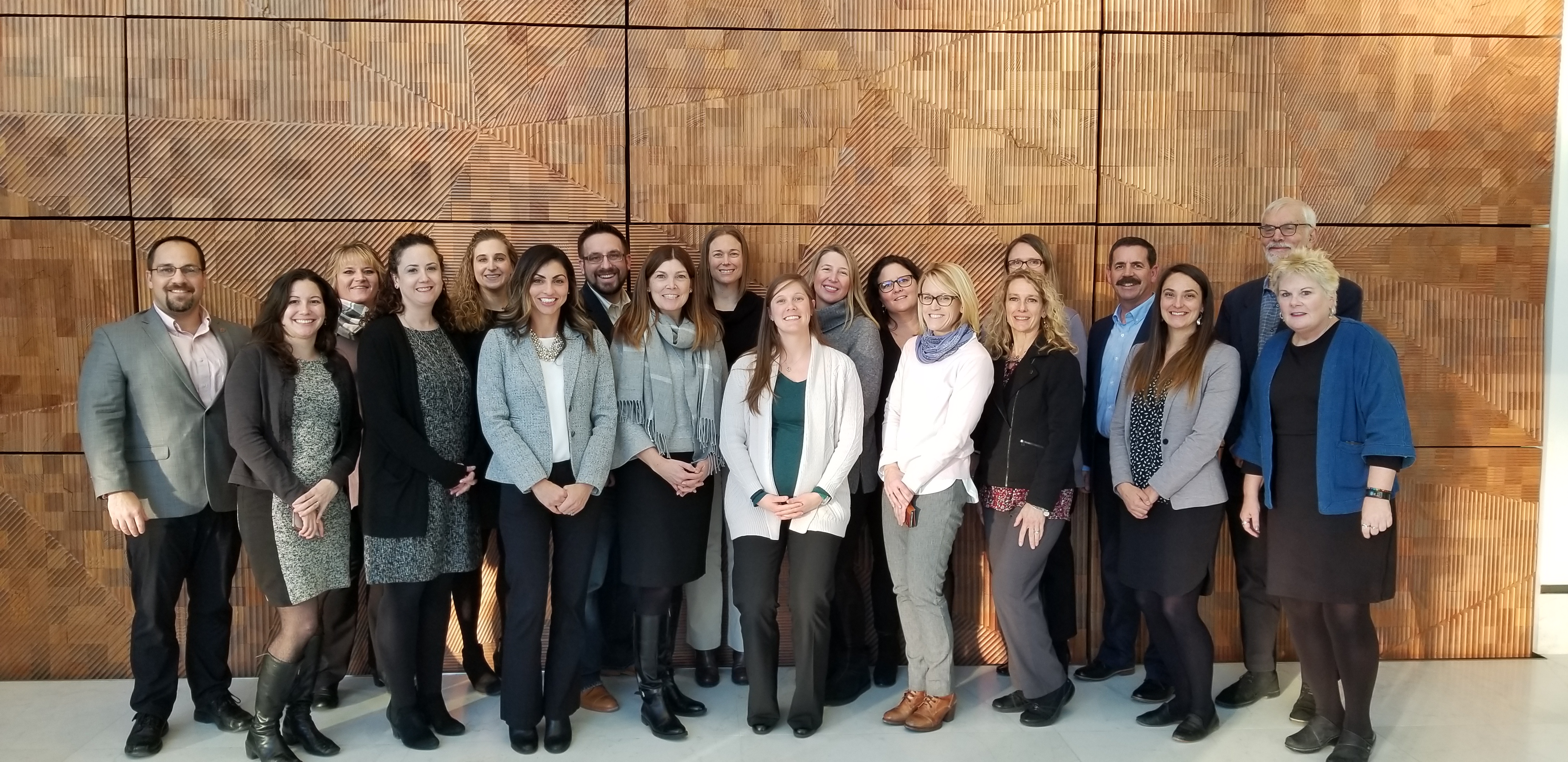 ---
Acknowledging Our Corporate and Foundation Partners
The following companies and foundations are some of the many nonprofit organizations whose generous financial support and intellectual input have contributed to Rider University's success.
Bristol-Myers Squibb Company
Bristol-Myers Squibb Company has demonstrated its commitment to Rider's preparation of STEM teachers and other science-related projects since 1976, and was instrumental in assisting the University to create its Bristol-Myers Squibb Center for Teaching and Learning which celebrated its 10-year anniversary in 2012.
The Center is among many innovative initiatives made possible with generous support from Bristol-Myers Squibb. Recently, Bristol-Myers Squibb provided support for "Hands-On Science Training for Students: Rider University's STEM Teaching Academy and Project SEED." The Company also supported a Block Grant to fund professional development to prepare K-12 administrators and teachers for anticipated implementation of the Next Generation Science Standards, as well as for Rider's Summer Science Institute.
For further information on Rider's Project SEED visit, www.rider.edu/projectseed.
For further information on the STEM Teacher Academy visit, www.rider.edu/stem.
For further information on the Summer Science Institute, visit www.rider.edu/scienceinstitute.
---
The Carnegie Corporation of New York and 100Kin10
Rider University received a three-year grant from the Carnegie Corporation of New York to support the innovative Full-Immersion Residency for Science, Technology, Engineering and Math Teachers (FIRST) project. FIRST seeks to address the shortage of highly competent STEM teachers by strengthening the preparation of new STEM teachers and providing on-site support for current teachers in a high-need, urban rim setting. More about FIRST may be found at http://www.rider.edu/stem.
---
The Charlotte W. Newcombe Foundation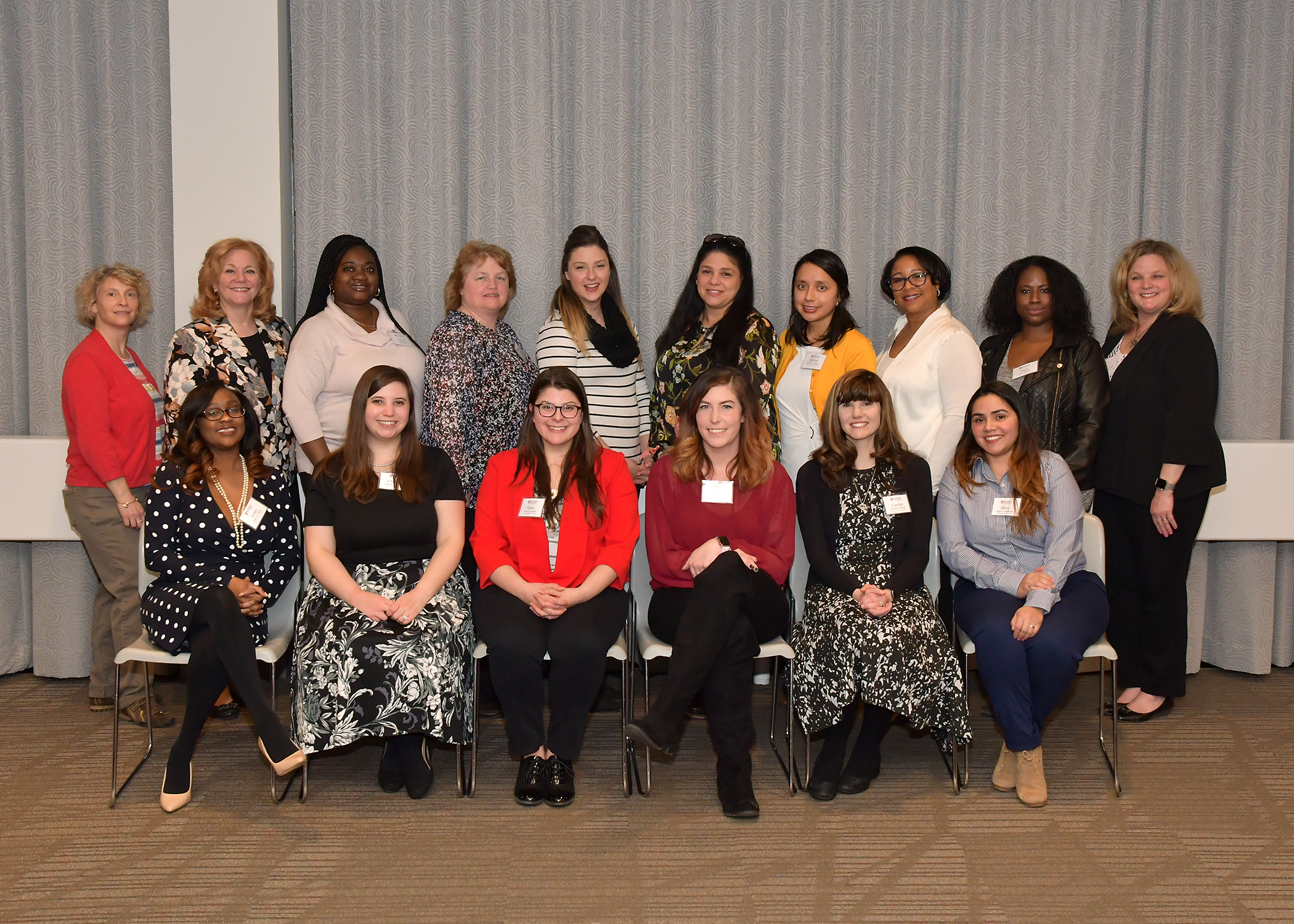 For close to 40 years, the Charlotte W. Newcombe Foundation has provided scholarship support to nontraditional, mature, female students at Rider University. These scholarships are intended to reduce students' dependence on loans and recognize the challenges faced by mature women who seek higher education while juggling family and work commitments. Learn more about the legacy of Charlotte W. Newcombe.
In 2013, the Charlotte W. Newcombe Foundation graciously agreed to match any funds Rider University raises toward endowed scholarships for mature, female students. All contributions – up to a total of $25,000 to the Rider Achievement-Charlotte W. Newcombe Scholarship – are being doubled thanks to the generosity of the Newcombe Foundation. In addition, in 2015, the Foundation agreed to provide a match of $25,000 to establish the new Rider Women's Leadership Council (RWLC) and Charlotte W. Newcombe Scholarship in Honor of President Mordechai Rozanski. This Scholarship was fully endowed in 2016.
In 2017, Katherine Mortimer '92, a Newcombe alumna, approached Rider and the Charlotte W. Newcombe Foundation to establish the new Dr. Katherine E. Mortimer-Charlotte W. Newcombe Endowed Scholarship. Like other Newcombe scholarship recipients, Dr. Mortimer was not a traditional student. In lieu of attending college immediately after high school, Dr. Mortimer had joined the regular Marine Corps. Upon completion of her military service, there was, at that time, no tuition program for veterans. While attending Rider on a full-time basis, Dr. Mortimer received a generous Charlotte W. Newcombe Scholarship that provided her with the financial resources and, as importantly, the affirmation to complete her studies. Twenty-five years later, she felt it was an appropriate time in her life to give back to encourage other women at Rider to complete their education. Dr. Mortimer donated $50,000 - a contribution that was then matched by the Charlotte W. Newcombe Foundation to establish the Dr. Katherine E. Mortimer-Charlotte W. Newcombe Endowed Scholarship.
View the video shown at the 2017 Charlotte W. Newcombe Reception to meet Dr. Mortimer.

For further information on how to make a contribution to the Rider Achievement-Charlotte W. Newcombe Scholarship Fund, please visit alumni.rider.edu/givetonewcombe.
---
Deloitte & Touche LLP
Rider alumni from Deloitte & Touche LLP returned to campus in 2016 to present a check on behalf of the Deloitte Foundation representing the Foundation's match to eight contributions made by Deloitte & Touche employees to Rider University. Shown here are, from left, Jonathan Meer, former Vice President for University Advancement at Rider; Martin L. Meszaros '85, Deloitte & Touche; Gregory Dell'Omo, President of Rider University; and Michael Makovec '05, also of Deloitte & Touche. Both alumni are members of Rider's Accounting Advisory Council.
---
Grand Bank, N.A.
Between 2013 and 2015, Grand Bank awarded generous grants to support Rider's Veteran Entrepreneurial Program that provides veterans and members of the military with the opportunity to learn the fundamentals of business planning and development via an eight-week workshop. Read more
---
Independent College Fund of New Jersey
Rider University continues to benefit from generous corporate and foundation support given through the Independent College Fund of New Jersey. Begun in 1953, the Fund makes a single, united annual request to corporations and foundations on behalf of the 14 member colleges. For 60 years, the Fund has continued to secure corporate financial support for the State's independent colleges and to promote a greater understanding of the importance of maintaining the opportunity for choice between public and private education.
The Independent College Fund of New Jersey represents all of the State's fully accredited, privately controlled colleges and universities, except those that are engaged primarily in religious studies.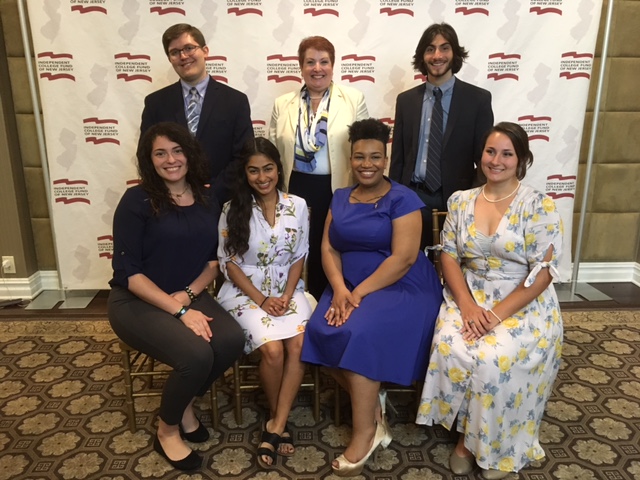 For further information, please visit http://www.njcolleges.org/icfnj/icfnj-annual-reports/​.
---
Investors Foundation
Westminster Choir College of Rider University is grateful to the Investors Foundation for its generous support of The Playhouse renovation. This 2015 project permitted expansion and modernation of one of Westminster's primary rehearsal spaces and the only traditional theater space on campus. Read more.
---
Janssen Pharmaceuticals, Inc.
Over a span of more than 20 years, Janssen Pharmaceuticals has supported a variety of projects at Rider University, assisting the University to improve its STEM education programs and engage in new and innovative endeavors. Rider University was delighted to receive contributions in support of its Urban STEM Academy, as well as Shakesperience. In addition, Janssen Pharmaceuticals has provided student scholarships since 2006.
Read more about Rider's garden
Read more about the Urban STEM Academy
Read more about Shakesperience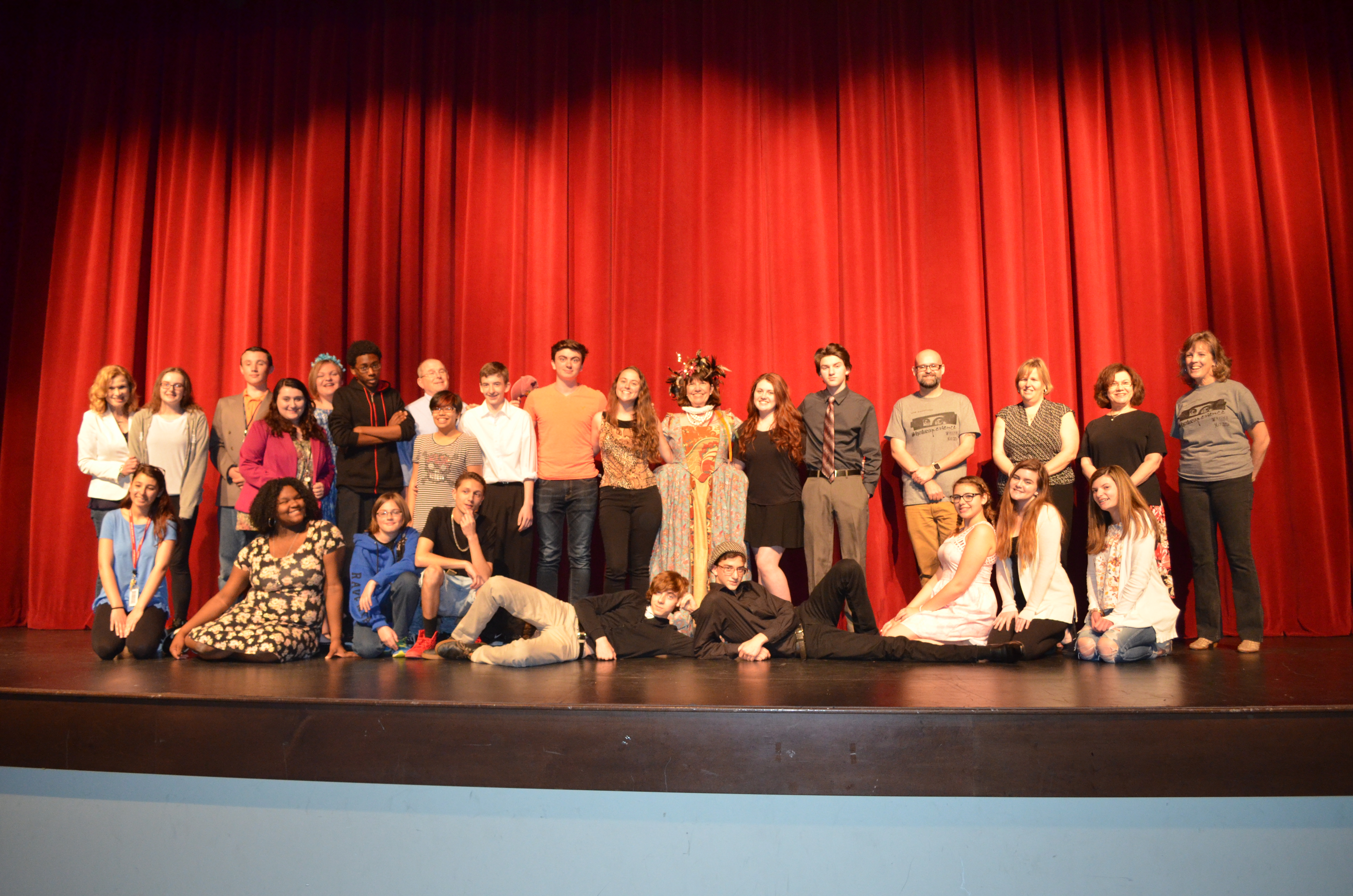 ---
Johnson & Johnson
Over the years, Johnson and Johnson has generously donated over 3 million dollars to support scholarships, Rider's Accounting Hall of Fame, the Rider Annual Fund, and the construction of Anne Brossman Sweigart Hall, the home of Rider's College of Business Administration. In addition to financial support, Rider students have benefited from Johnson and Johnson's internships, co-ops and experiential opportunities. In 2015, Johnson & Johnson received Rider's Sesquicenteniall Medal of Excellence in honor of the company's commitment to Rider's success. Read more.
---
The Martinson Family Foundation
Rider University has benefitted significantly from contributions awarded by the Martinson Family Foundation. In particular, generous support from the Foundation has provided resources for in-service education of teachers from 14 surrounding school districts for Rider's Connect-ED. Connect-ED seeks to promote the sharing and cultivation of new and innovative STEM instructional methods.
Recently the Martinson Family Foundation generously provided multi-year support for Rider's new Online STEM Core Curriculum Certificate and Professional Development Initiative. Read more.
For further information on Connect-ED, visit www.rider.edu/connect-ed.
For further information on online graduate courses, visit www.rider.edu/academics/colleges-schools/claes/soe/graduate-programs/teacher-education-programs/stem-education.
---
Mid Atlantic Arts Foundation
Westminster College of the Arts is delighted to have received a grant from the Mid Atlantic Arts Foundation in support of Anthracite Fields, a five-movement oratorio for choir and sextet about coal mining in the anthracite mining region of Pennsylvania. This grant supports a tour of Bang on a Can All-Stars, the ensemble performers for Julia Wolfe's award-winning production, which will perform with Westminster Choir College in April 2017. Separately, Bang On a Can All-Stars will also tour at Pennsylvania State University and Bucknell University, also in spring 2017.
Further information on Mid Atlantic Arts Foundation may be found at https://www.midatlanticarts.org/mid-atlantic-tours/.
---
PNC Foundation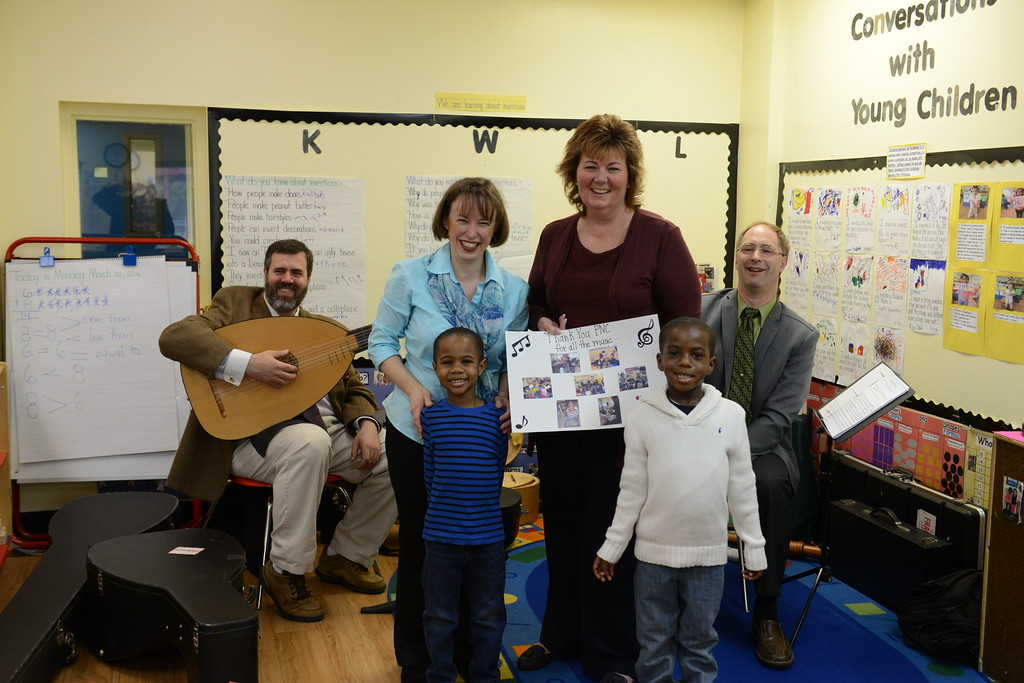 The PNC Foundation has generously funded Westminster Conservatory's Daycare Music Instruction Program since 2009. The PNC Foundation Daycare Music Instruction Program provides music instruction and education to two Central New Jersey daycare centers, ensuring that underserved children, ages 2½ to 5 years, benefit from music engagement experiences. Early Childhood Music Instructors from Westminster partner with daycare classroom teachers to emphasize a socio-musical approach in the classroom in order to strengthen children's engagement, attention span, socialization skills and socio-emotional status. Overall, the Program provides children with school readiness by expanding and enhancing their early childhood education. The Program Director is Jennifer Garr.
Read more about the PNC Foundation Daycare Music Instruction Program.
---
The Presser Foundation
Since as early as 1953, Rider University's Westminster Choir College has been the recipient of generous support by The Presser Foundation. The Presser Foundation operates under the will and "Deeds of Trust" created by its founder, Theodore Presser, and is one of the few foundations in the United States dedicated solely to the support of music and music education. In addition to scholarship support, The Presser Foundation is currently supporting renovation of The Playhouse at Westminster Choir College.
Further information on the Foundation may be found at http://presserfoundation.org.
---
Roma Bank Community Foundation, Inc.
Since 2005, the Roma Bank Community Foundation has supported a range of critically important endeavors at Rider University, from scholarships to the recently renovated Robert L Annis Playhouse on the Westminster campus. Read more.
---
SpringerNature
Each year the SpringerNature sponsors Rider University's Springer Sustainability Studies Competition which offers annual awards to students who prepare the best paper after completing a sustainability internship. Rider's 2016-17 award winners are, from left, Julia Ragazzo, Alexandra Reynolds, and Veronika Geiger, shown here with Professors Pat Dawson and Dan Druckenbrod.
View further information on Rider sustainability internships.
---
TD Charitable Foundation
Rider is pleased to partner with the New Jersey School Boards Association and the TD Charitable Foundation to host an Environmental Sustainability Symposium for High School Students on November 3, 2016. Students, their science teachers, education leaders, and Board members will gather on the Rider campus to learn about climate change; innovative business models; and ways they can integrate sustainability into their future professions. More information