Mercer County Community College - Student Residents at Rider University
STUDENT HOUSING
AT RIDER UNIVERSITY FOR MCCC STUDENTS
STUDENT HOUSING
AT RIDER UNIVERSITY FOR MCCC STUDENTS
STUDENT HOUSING AT RIDER UNIVERSITY FOR MCCC STUDENTS
As a student attending Mercer County Community College, you can now experience university campus life through a special program with Rider University.
As a resident student at Rider, you'll enjoy:*
Reduced room and board
Rider will offer you a significant housing grant toward your room and board. A shared room and weekly 21-meal plan are available at the reduced cost of $5,695 per semester — a $2,000 savings per semester from the regular cost of $7,695, for the 2019-2020 academic year.
Full access to campus resources
Your Rider ID will give you access to the campus library, gym, athletic center, pool, food venues, campus events and other opportunities.
Future reduced tuition and housing rates
If you decide to continue your bachelor's degree at Rider after earning your associate degree at Mercer, Rider will offer you a guaranteed 40% tuition discount over its regular tuition rate.
Additionally, you will continue to receive a $2,000 housing grant toward your room and board
*Please note: these prices are for the 2018-2019 academic year.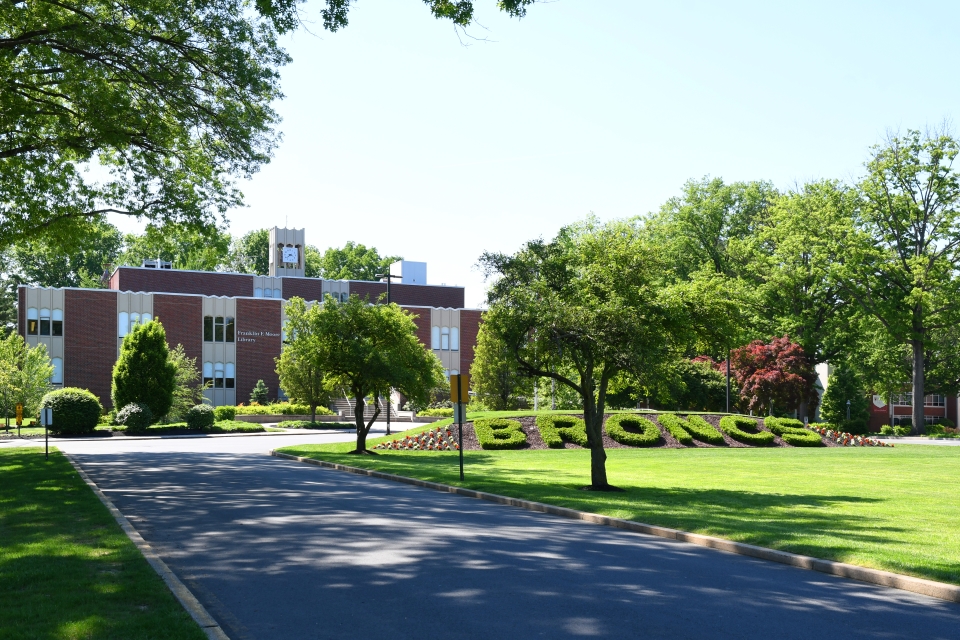 ---
CAMPUS LIVING AT RIDER UNIVERSITY
On-Campus Housing for Mercer County Community College Students
The Benefits of Campus Living at Rider
You will instantly become part of a welcoming college community: You'll love living and interacting with students on Rider's Lawrenceville Campus, where you'll make connections and form friendships that will last a lifetime.
Your life will have less stress: Campus living at Rider eliminates the demands and responsibilities of renting an apartment. You won't need to shop, cook your meals every day, or worry about paying your monthly bills for electricity, gas and rent.
You will have access to the resources of a major university: As a campus resident, you can take full advantage of Rider's library, study areas, exercise and sports facilities, and dining halls. You will be encouraged to participate in Rider's 150 student clubs and organizations, intramural sports, and on-campus events — from concerts, musicals and plays to art shows and guest lectures by leading business executives, artists, authors, politicians and educators.
Commuting to Mercer is easy: Rider is just 12.8 km (8 miles) from Mercer County Community College. A free shuttle bus makes travel between the two campuses convenient and easy.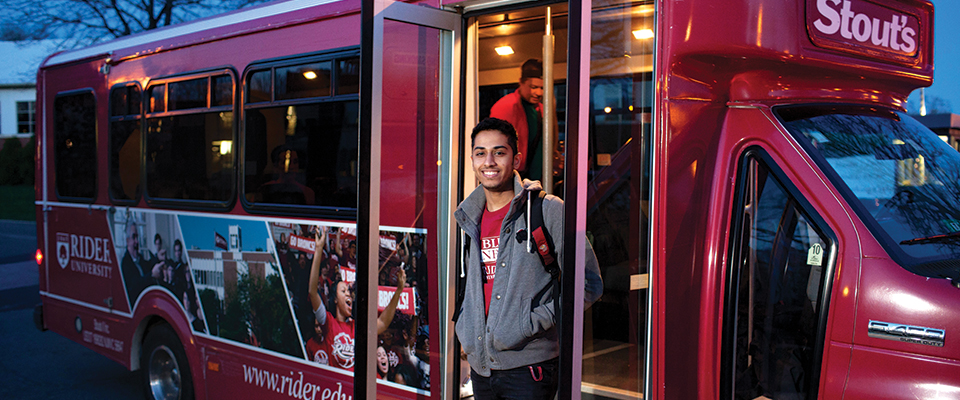 ---
STEPS TO APPLY
Complete the Mercer Student Housing Application
Download the Mercer Student Housing application (PDF)
Submit the completed application form to the Office of International Auxiliary Programs by emailing [email protected] or mail to:
Rider University
International Auxiliary Programs
SRC 215
2083 Lawrenceville Road
Lawrenceville, NJ, USA 08648-3099
Applicants will receive an email confirming your application has been received. Once the application is processed, a Rider Bronc ID number will be assigned and emailed to you.
Final room assignments and move-in instructions will be available in August upon full payment of invoice. For questions regarding payments, please call 609-896-5390.
Payment due dates are listed below.
OPTIONS TO MAKE A PAYMENT
Payment Plan Option – Online Only
Pay 4 installments for fall and/or spring semesters
Recurring monthly payment date is determined with the first payment
Deadline to enroll in Fall semester payment plan option is August 30, 2019
Deadline to enroll in Spring semester payment plan option is January 3, 2020
Payment-in-Full Option
By Mail
Rider University – Office of the Cashier
2083 Lawrenceville Road
Lawrenceville, N.J. 08648
In Person
The Cashier's Office is located on the 2nd floor of Rider University's Bart Luedeke Center (BLC)on the Lawrenceville campus. Please bring your MCCC Student ID and your Bronc ID number.
Note: All checks must display the student's ID number and be made out to Rider University

*Student rooms are assigned in August and January for fall and spring semesters respectively and only upon activation of the online payment plan or full payment of the invoice.
For questions regarding these payments, please call 609-896-7741.
Students who wish to withdraw from residence housing on the Lawrenceville campus must notify the Office of Auxiliary Programs by email @ [email protected].
A student who fails to withdraw officially waives the right of consideration for any refund. All refunds are determined by the official withdrawal date and not move-out date of the individual. The refund schedule below is calculated from the total amount due and in accordance with the following schedule:
Fall and Spring Semesters
Official withdrawal date prior to the official opening of the semester – 100%
Official withdrawal date during the first week of the semester – 80%
Official withdrawal date during the second week of the semester – 60%
Official withdrawal date during the third week of the semester – 40%
Official withdrawal date after the third week of the semester – 0%
* Upon payment of the invoice, students will receive final room assignments and instructions for move-in.
Submit your Health Records
All students living on campus are required to submit proof of state required immunizations. These forms can be obtained at the link below, and submitted to [email protected].
Other Services
Shuttle
Free shuttle service is available to Mercer students. View current shuttle schedule.
Vehicle Registration
Students are welcome to register their vehicle on campus. Instructions can be found the parking website. There is no fee for this service.
Clubs and Organizations
Explore clubs and organizations you can join through Bronc Nation or visit the Student Life at Rider website.
---
For admission to Mercer County Community College, contact:
Nicole Hover
Coordinator of International Student Services
609-570-3623
[email protected]
For information on living at Rider University, contact:
Mary Amato
Director, Auxiliary Programs
SRC, 215
609-896-7741
[email protected]