1940s
William J. Cubr Jr. '49 celebrated his 92nd birthday in June. He volunteers at Baxter Regional Medical Center half a day each week and exercises regularly. He has also spent time tracing his ancestry as far back as 1600. He remains active in his church and in spending time with his eight grandchildren. About his experience at Rider, he says, "My education at Rider has been a big help in my life."
1960s
Mark N. Morgenstern '61 was one of 10 individuals who appeared on the local ABC affiliate in South Florida as part of its focus on superior community engagement. His segment focused on a grant he had applied for and received from the U.S. Tennis Association to buy six new sport wheelchairs and promote the sport of wheelchair tennis at a local center in South Florida.
The Rev. Nicholas J. Serban Jr. '64 and his wife, Carol, celebrated 50 years of marriage on Aug. 7. They have three married children, Sharon Ware, the Rev. Nick III and Cynthia Grasso, and 12 grandchildren, all residing in Franklin Township, Tenn. In April 2014, Serban was recognized by the Township District Council of the Assemblies of God, where he has been an ordained minister for the past 32 years. He was recently inducted into the Hall of Champions in recognition of his "Outstanding Faithfulness in Ministry."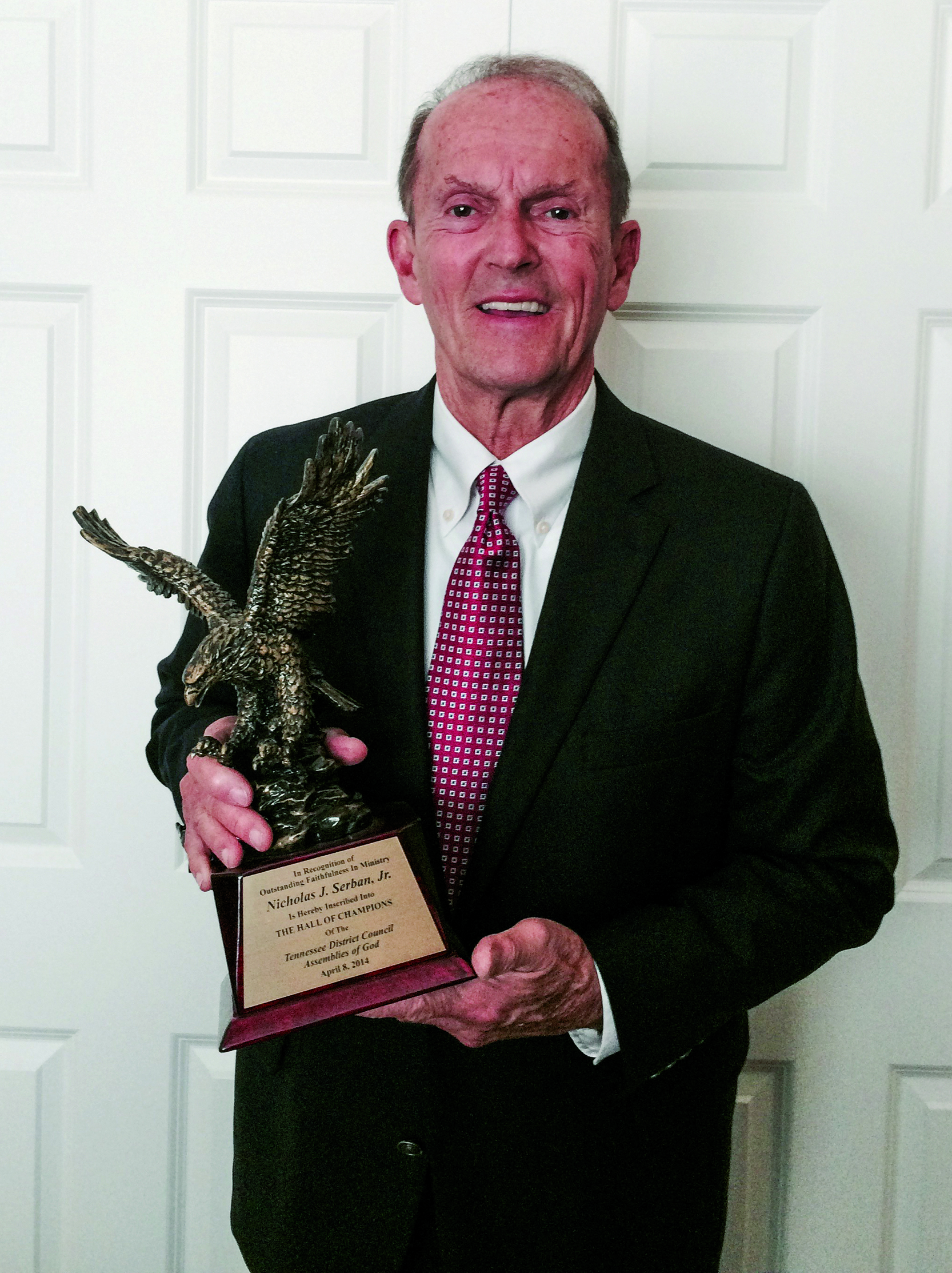 1970s
Earl F. Gohl '72, federal co-chair of the Appalachian Regional Commission (ARC), was honored this spring by U.S. Congressman Harold Rogers for being a driving force behind the nation's largest collaboration of advocates working to address the prescription substance abuse epidemic. Since taking on his role at the ARC in 2010, Gohl, working with Operation UNITE, has made a significant difference in lessening the abuse of prescription medications.
Frank M. Haggerty '76, '00 published his first novel, With Strings Attached. This book tells the story of Stumpy McCabe, a boxer forced to make a comeback into the deceitful world of prize-fighting to chase away the nightmare that has tormented him for decades.
Ellen Mauk Higgins '77 was recently elected National President of Daughters of Union Veterans of the Civil War, 1861-1865. She currently enjoys her position as a mathematics teacher at the Atlantic County Institute of Technology in Mays Landing, N.J. In her free time, she continues serving as a high school sports official for field hockey, swimming and diving, and track and field.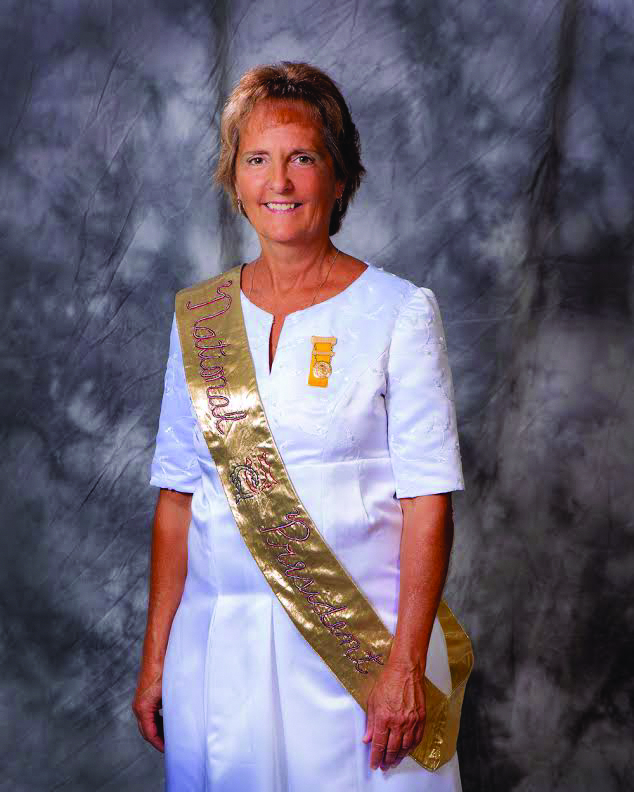 Steve Diamond '78 was recently inducted into the United States Professional Tennis Association's Eastern Division Hall of Fame. He was also the 2004 USPTA National Pro of the Year and has been the tennis director at the Green Brook Country Club in North Caldwell, N.J., since 1991.
Gary Fisch '79 has opened a fourth wine store, in Hillsborough, N.J. At the new 8,800-square-foot location, he will rely on the same recipe for success that's made his other stores such welcome additions to the town.
1980s
Allen J. Karp '81 has joined Horizon Blue Cross Blue Shield of New Jersey in the position of senior vice president of healthcare management. Karp will have oversight responsibility for Horizon BCBSNJ's health affairs and clinical operations, pharmacy program, physician and hospital networks management, and Horizon Healthcare Innovations. He earned a bachelor's degree in commerce from Rider University and a master's degree in business administration from Wilmington College.
The Rev. Dr. Jack DiMatteo '83 recently published Faith and Farewell: When Your Parents Approach Their Final Days. The book tells the story of a veteran hospice chaplain exploring the spiritual dimensions of saying goodbye to aging parents. For over 25 years, DiMatteo has served as a Lutheran parish pastor and interfaith hospice chaplain. As an "anticipatory grief" specialist, DiMatteo has provided spiritual counsel to thousands of families preparing for the loss of their loved ones. He lives in New Jersey with his wife, Kathy, and their four children.
Peter Dontas '83, '87 was honored by the Boys & Girls Club of Mercer County at its Night of Shining Stars Gala in May. He was recognized for his work as treasurer of the "More Than Hope" campaign that has raised nearly $6 million to create a 3,500-square-foot facility for children. Dontas earned his bachelor's and master's degrees from Rider. He is currently a market executive with Bank of America Merrill Lynch and has worked in banking for over three decades.
Mark Oberndorf '83, whose artwork is featured in museums and private collections alike, currently has work offered at numerous galleries including the Westwood Gallery in Westwood, N.J., Plus One Gallery in London, Fritz Behnke Historical Museum in Paramus, N.J., Lambert Castle Museum in Paterson, N.J., and Middlesex County Museum in Piscataway Township, N.J.
Colonel Frank Holinaty '87 is working in the U.S. Army Budget Office where he serves as the chief of management and control integration. In this capacity, Col. Holinaty's team facilitates strategic messaging to inform and influence the Army's senior leadership and members of Congress on matters relating to the Army's budget.
Robert S. Schimek '87, president and chief executive officer of the Americas for AIG, has signed up to compete in the Ironman Triathlon in Hawaii this October. Schimek earned his M.B.A. from the Wharton School of Business at the University of Pennsylvania after graduating from Rider University, where he currently serves on the Board of Trustees.
Diane Fulham Blaszka '89 recently became the director of proposal and content development in the corporate and foundation relations department for the Rutgers University Foundation in New Brunswick, N.J. She previously worked as a writer/editor in the foundation and alumni communications department. She is a former assistant director of publications for Rider University and a member of the Rider Athletics Hall of Fame.
1990s
Timothy M. Tracy '90 was named Ernst & Young's northeast assurance managing partner. Tracy, who has been the managing partner of the New Jersey office since 2012, will now be responsible for over 2,200 assurance professionals in 16 offices throughout the region. He also serves as the assistant chair of the Accounting Advisory Council in Rider's College of Business Administration.
Dr. David F. Sorrentino '92 was appointed chief of neonatology at Rutgers Robert Wood Johnson Medical School and director of the Neonatal Intensive Care Unit for The Bristol-Myers Squibb Children's Hospital at Robert Wood Johnson University Hospital.
Amanda Evers Mullan '94 of Wall Township, N.J., has joined New Jersey Resources as vice president of human resources. She holds an M.B.A. from Rider and an B.S. from the University of Delaware. She is also certified as a senior professional in human resources.
Samantha Iraca '95, '97 was elected the new president of the Lambertville Area Education Foundation (LAEF). Iraca earned a bachelor's degree in political science and a master's degree in human services administration from Rider and later worked as a mutual fund marketing specialist for Merrill Lynch. She is currently employed as a Disney vacation travel specialist for AAA in Wilmington, Del.
Kevin Finefrock '99 was recently named associate dean for the School for Professional Studies and director of external programs by Walsh University. At Rider, Finefrock majored in education and played Division I basketball. He was team captain, MVP and named to the GTE Academic All-American team. He also received his master's degree in educational administration from Rutgers University.
2000s
Jim Scheers '00 published his first novel, This Is What You Want, This Is What You Get. Inspired by the punk and hardcore scene that flourished at the infamous Trenton nightclub City Gardens, the book is about suburban punks suspended between the underground scene and a complacent home life. Scheers began writing the book in Professor Katherine Hoff's advanced prose class at Rider.
Terrence Wiggins '02 was promoted to senior product manager for Embolization. He has been a key contributor to the marketing team since joining Terumo Interventional Systems in April 2012. While at Rider, Wiggins was the editor of The Shadow yearbook, a Rider News weekly columnist and a member of SGA, EOP and Sigma Phi Epsilon. He lives in Fairless Hills, Pa., with his wife, Jennifer, and their three children, Grant, Drew and Collin.
Robert Carrig '03 has been selected as the 2014-15 Teacher of the Year at Somerset County Vocational & Technical High School in Bridgewater, N.J. He is a former Hillsborough High School graduate and teacher.
John Patrick Cashin '03 and Lisa (Rice) Cashin '04 welcomed daughter Nora Caroline Cashin into the world on Feb. 10.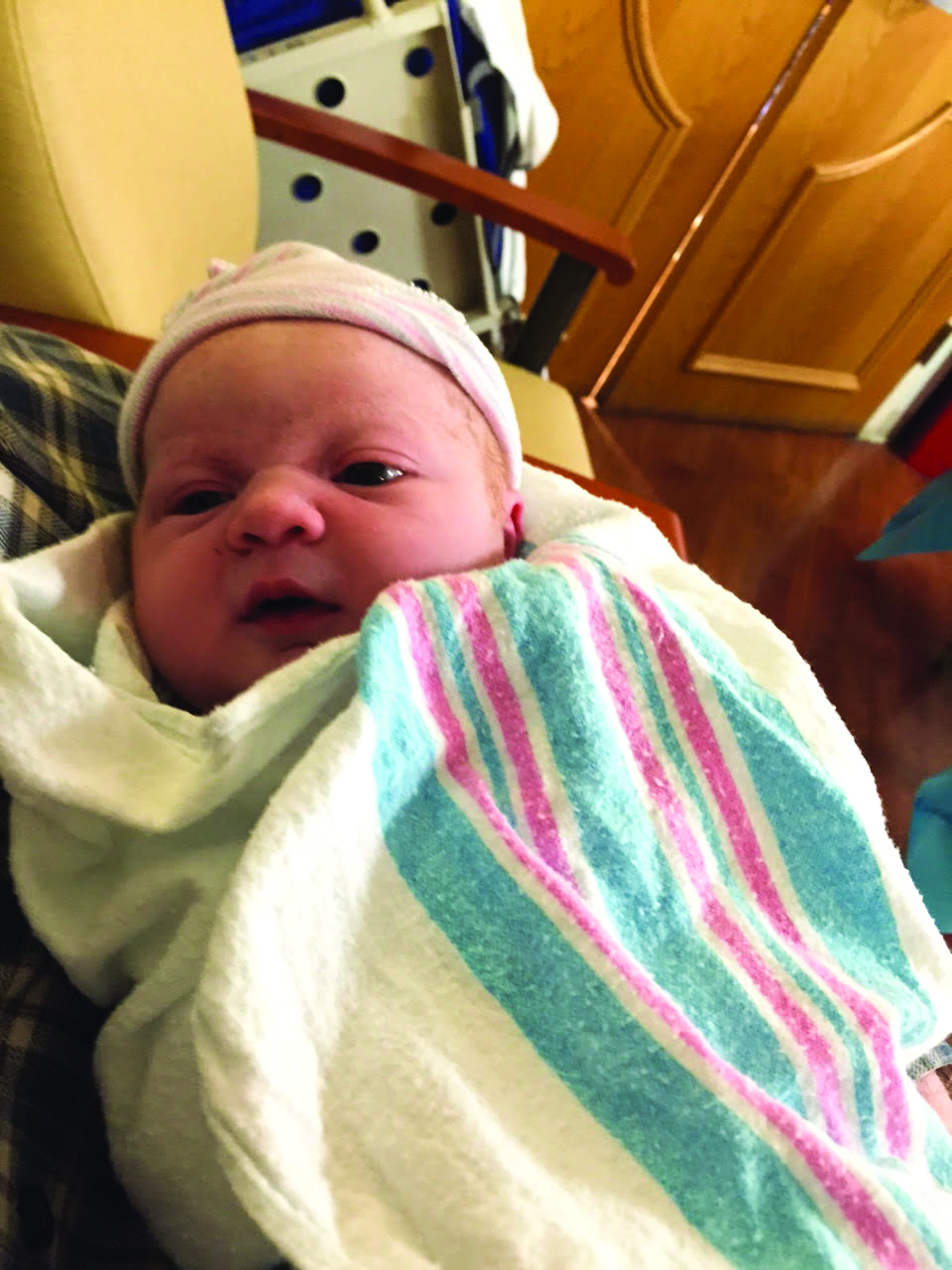 Michelle (Damsky) Korman '06 and husband Joseph Korman became proud parents of their daughter, Amelia Cheyenne, on Aug. 6, 2014.
Jill Loveland '07 competed in and finished the arduous Ironman triathlon in Lake Placid, N.Y., on July 26. The race consists of a 1.2-mile swim, 112-mile bike ride and a 26.2-mile run.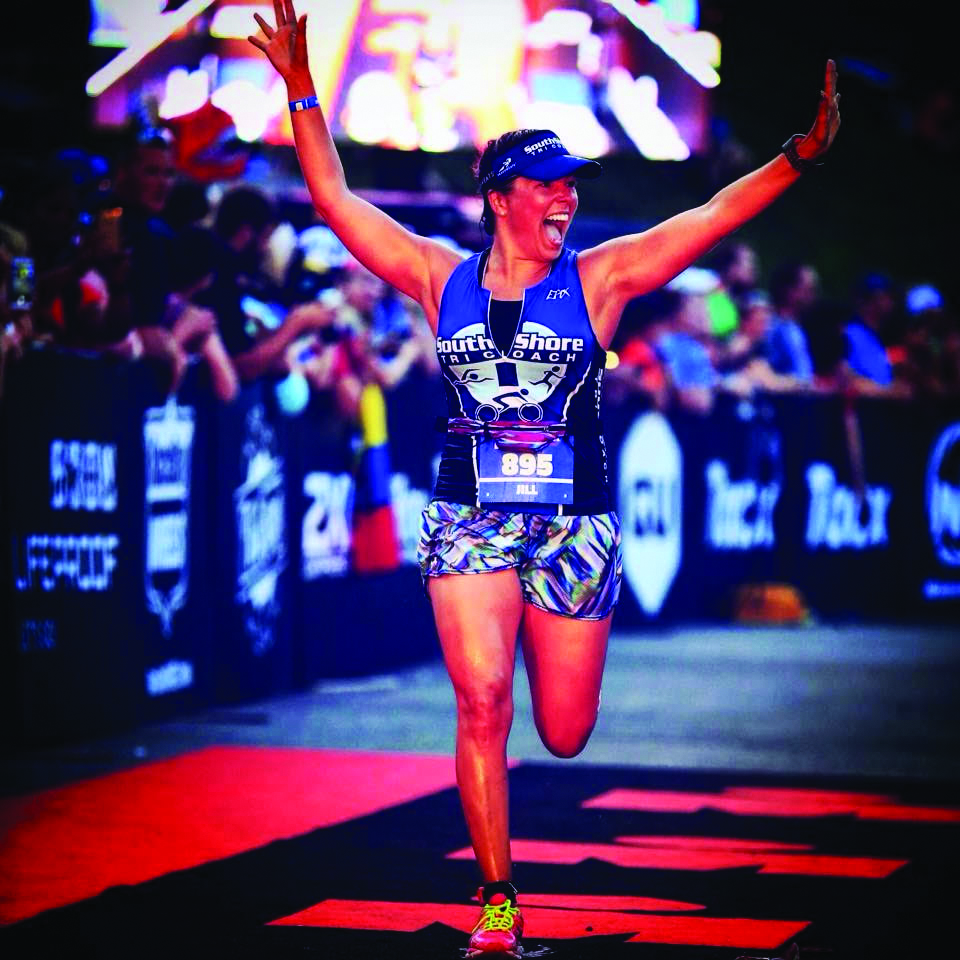 Damian Bariexca '08 graduated from Wilmington University with a Doctor of Education in innovation and leadership in January. Bariexca is currently the supervisor of educational technology and related arts for Lawrence Township public schools in Lawrence, N.J.
2010s
Marc Ashed '10, who graduated cum laude in political science, went on to work on two statewide political campaigns in Maryland, becoming the Midwest deputy political director for the American Israel Public Affairs Committee based in Chicago, Ill. He received his master's degree from Johns Hopkins University in May.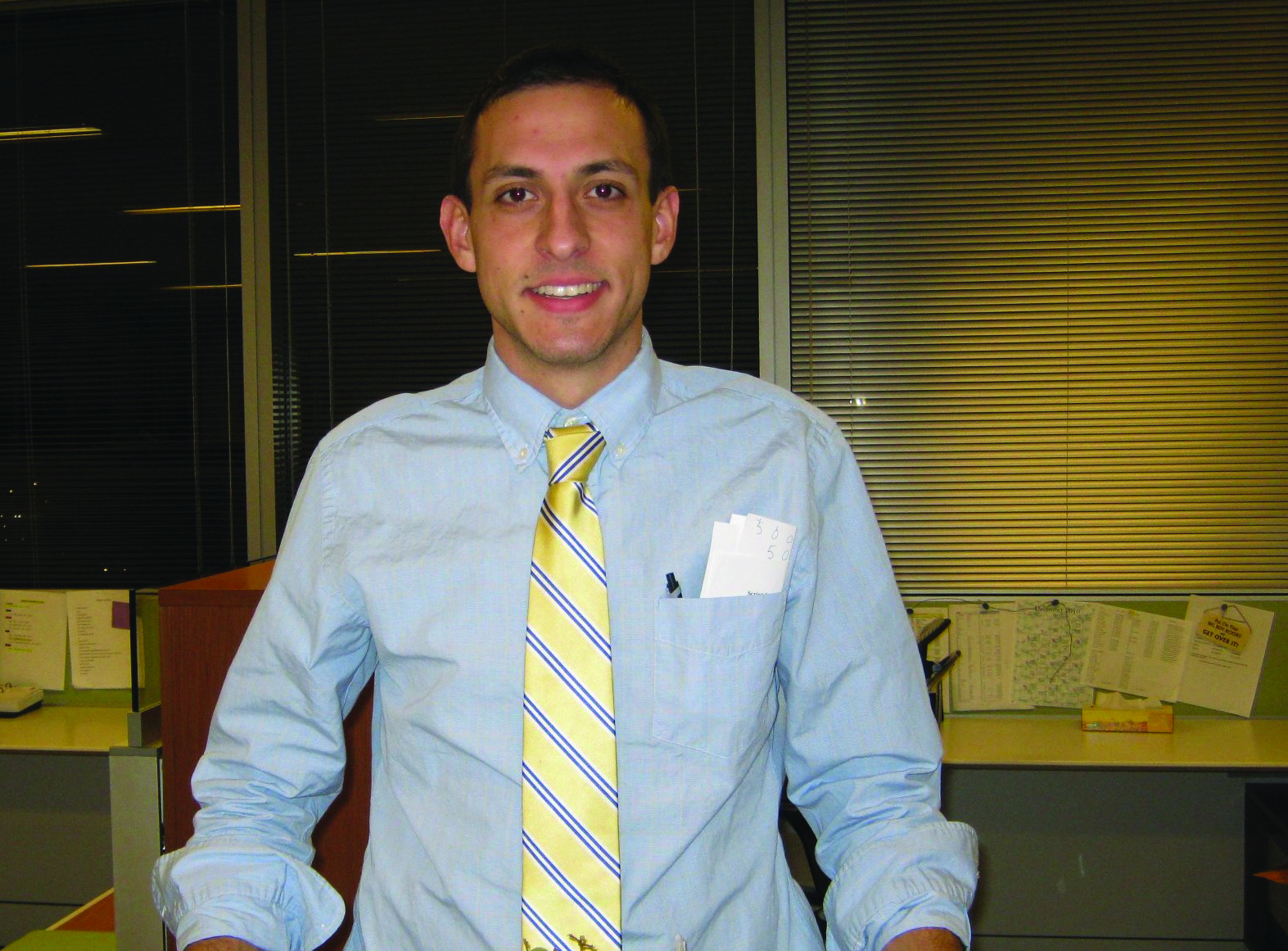 Michael J. Rosati '10, who holds a bachelor's in business administration and an M.B.A. from Rider, is serving on the Coast Guard Cutter Eagle, a barque used to train Coast Guard and Naval Academy cadets. Rosati served for seven years in the Coast Guard.
Ryan Thompson '10, a Rider basketball legend, was recently signed to play for Crvena Zvezda, an international basketball club team in Belgrade.
Catherine (Weissman) Kloss '12 graduated with her Ed.S. in school psychology. She married Scott Kloss on June 7.
Joyce Daniel Suarez '13 was accepted into an international fellowship sponsored by Mount Sinai School of Medicine. For 90 days, he will be in Brazil conducting environmental health research.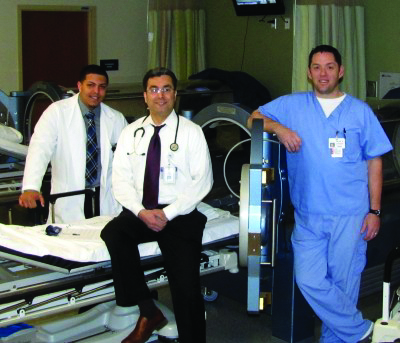 Kimberly Cruz-Garcia '14, who has worked as a bilingual social studies teacher in New Brunswick, N.J., recently accepted an assistant principal position for the East Windsor Regional School District.
Tina DeMara '14 won the New Jersey Collegiate Entrepreneur of the Year award for her development and leadership of the Sheltered Yoga Organization.
Eugene Marsh '14 was recently appointed to a four-year term to serve on the Supreme Court of New Jersey District Ethics Committee. He began his term in September.
Josephine Boyle '15 co-authored a paper with professors Frank Rusciano and Michael Brogan published in the Proceedings of the American Association for Public Opinion Research, 2015.
Anne Marie Stanley '15 won the Philadelphia Orchestra's Balert M. Greenfield Student Competition and will sing with the orchestra next season.
---
Correction: In the spring issue, we spelled Joseph Laviano's '07 last name incorrectly when announcing his engagement to Lisa Tremonte '10.