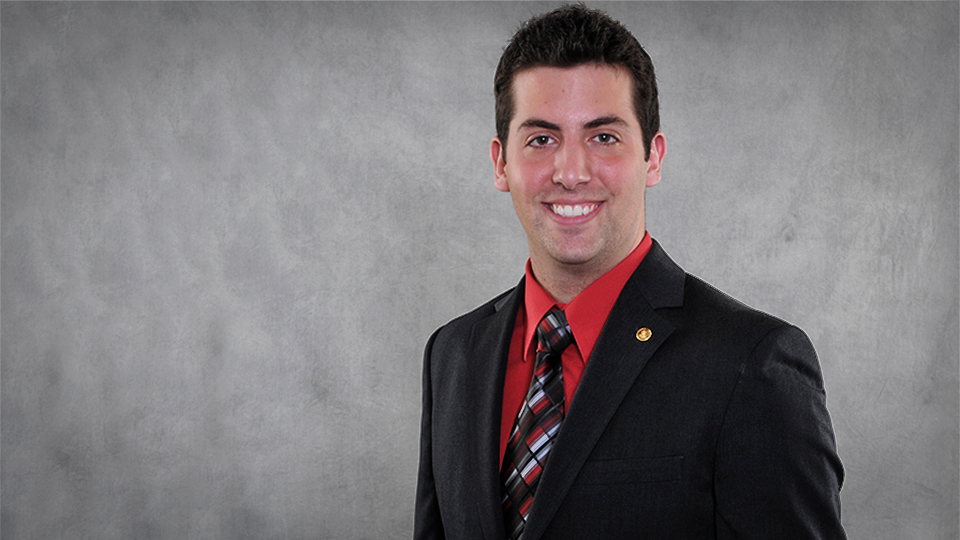 Senior Audit Assistant at Deloitte
Majors: Accounting, Information Systems
Rider provides great opportunities for its students.
The Proof Is In Our People
Why Michael Chose Rider
"When I visited, Rider made me feel welcome and comfortable. I also recognized that Rider provides some great opportunities for its students. I thought that if I worked for it, Rider could help me reach my goals."
Rider's Impact on Michael's Success
During his four years at Rider, Mike took full advantage of opportunities to build his leadership and professional skills. He served as chapter president and vice president for finance for his fraternity, Sigma Phi Epsilon; treasurer and finance board chairman for the Student Government Association; technology and web chairman for Relay for Life; and chair of the Appeals Council. As a Norm Brodsky College of Business honors student, Mike also worked with incoming students through the Freshman Peer Mentoring program. He also gained valuable hands-on, real world experience through a summer internship and six-month co-op at Johnson & Johnson.
"I left Rider confident — confident that I had the people skills to be a personable and caring member of society, plus the expertise in my field to fuel my career and compete with the best candidates."
Continued Success
Prior to the start of his senior year, Mike was offered a full-time job as an external auditor at Deloitte & Touche, LLP. He continues to work there as a senior audit assistant. "I passed the CPA exam and am currently submitting my application for my certification."
Award Winner
Mike received widespread recognition for his academic, leadership and service achievements, including Rider's prestigious President's Award, the Center for the Development of Leadership Skills Leadership Legacy Award and the Cassie D. Iacovelli Student Government Award.

Ireland Study Tour
Mike spent 10 days in Ireland as part of a study tour offered through the Norm Brodsky College of Business.

Ready to Lead
Mike gained valuable professional experience through both an internship and co-op at Johnson & Johnson. He also landed a spot in the prestigious Ruck Leadership Institute, a highly competitive leadership development program offered through Sigma Phi Epsilon fraternity.
I did a great job in balancing leadership experiences, academics and extracurricular activities throughout college, but I couldn't have done it without the many support systems I had at Rider.
Accounting, Information Systems