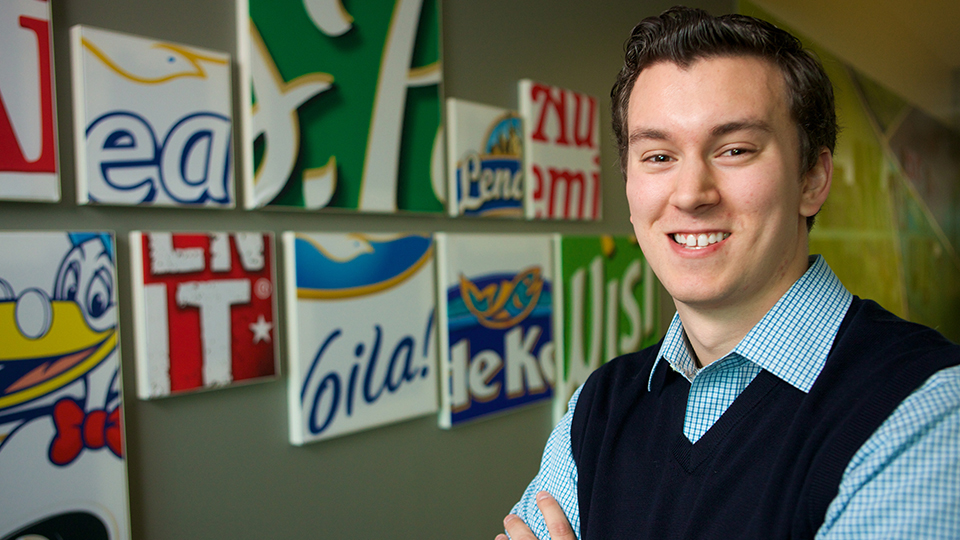 Play
Accountant at Pinnacle Foods Group LLC
Major: Finance
My professors really cared about my success. They became mentors, advisers and friends.
The Proof Is In Our People
Why Andrew Chose Rider University
Andrew was in eighth grade when he accompanied his older sister on a campus visit to Rider. He immediately felt at home and applied for admission his senior year in high school. "I knew Rider would be a perfect fit," says Andrew. "It had a great business school and a great club ice hockey team — the two things I wanted most in a college."
Rider's Impact on Andrew's Success
At Rider, Andrew benefitted from professors who served as mentors and motivators. He also gained hands-on experience as treasurer and president of the Club Ice Hockey team, and as a Club Sports Council representative.
Club Sports Council gave him the opportunity to travel to New Orleans for a NIRSA: Leaders in Collegiate Recreation conference. "I collaborated on leadership, teamwork, competition, and community service with students from all over the country!" says Andrew.
Andrew also worked as a summer counselor and tour guide leading international students through Rider's Study Tours program. "Working on Study Tours was really transformational for me," he says. "I used to be shy, but this experience encouraged me to go beyond my comfort zone."
Continued Success
Andrew also gained real-world experience through three different internships. His third internship at Pinnacle Foods Group led to a job offer. According to Andrew, Pinnacle creates value through its mission of "reinvigorating iconic brands, such as Duncan Hines, Birds Eye, and Wish-Bone." He's hoping to pursue an MBA in the near future.
3+1
Andrew held three different internships with Northwestern Mutual, Merrill Lynch and Pinnacle Foods Group. He was hired by Pinnacle as an accountant shortly after graduating.

#1 Love
On Club Sports Council, he met Michelle McBride, the president of Rider's Equestrian Team. They started dating — and now plan to get married in May 2016.
I was eager to get my feet wet as an intern and learn as much as possible. Now, I'm working as accountant at Pinnacle and love what I do every day.
Finance