Science, Mathematics & Psychology Majors
If you seek ways to make a difference through applied problem solving, Rider's Science, Math and Psychology programs will challenge and inspire you. Small, project-oriented classes, faculty mentoring and early hands-on research and field experiences will enhance your learning. Those experiences prepare our graduates for continued academic study at graduate and professional school, as well as impressive career success.
See the success of recent science, mathematics and psychology graduates in the sampling below.
Science, Mathematics & Psychology Majors Offered at Rider
Rider offers an impressive range of majors for students interested STEM-related studies and psychology.
---
Current Positions Held
The following is a sampling of jobs now held by recent Rider graduates, representing the wide range of career paths taken by our science, mathematics and science majors.
Account Manager
Behavioral Therapist
Conference Associate
Counselor
CTL Reviewer
Customer Analyst
Data Governance Architect
Educator
ERP Manager
Grants and Charity Manager

Human Services Assistant
Internet Recruiting Consultant
Marine Mammal Intern
Mental Health Technician
Pharmaceutical Sales Representative
Postdoctoral Fellow
Primary Therapist
Project Analyst
Senior Manager, Product Development

Senior Video Reporter
Systems Technician
Surgical Assistant
Survey Specialist
Registered Nurse - ICU
Research Assistant
Therapeutic Staff Support
---
Employers
Rider graduates holding degrees in science, mathematics or psychology are always in demand; recent graduates are currently employed in government, business, healthcare and non-profit sectors.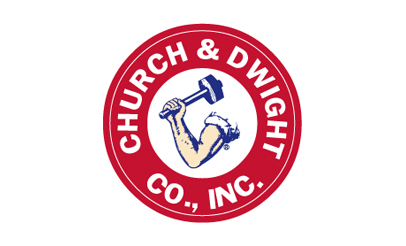 ---
Internships / Co-Ops
While many students pursue research opportunities at Rider, others engage in internships and professional co-op experiences in medical, government and education settings.
---
Graduate & Professional Schools
The academic rigor and focus of Rider's undergraduate programs provided our recent alumni with an excellent foundation admission to these excellent graduate and professional schools.
---
Study Abroad Opportunities
In addition to traditional study abroad experiences, Rider offers short-term, faculty-led programs that focus on topics of special interest to majors in science, mathematics and psychology, such as sustainability and the environment.
$43,414
Average salary reported for math, science and psychology majors in 2014 by the National Association of Colleges and Employers.

SCIENCE + BUSINESS =
A World of Change
Each year, Rider's science and business faculty offer Nature's Business, a study abroad experience that explores the relationship between business and science. They've traveled to Panama, Galapagos, Vietnam, Peru and Costa Rica.

National Presentations
Nearly two dozen science, mathematics and psychology students are annually invited to appear with Rider faculty at prestigious national conferences to present their joint research findings.
Working at Disney is a dream come true. I love what I do here.
Marine Sciences