Honorary Degree Recipients for Commencement 2011 Announced
Rider will proudly bestow honorary degrees upon Nobel Prize recipient Dr. Martin L. Perl and Sears Holdings Corporation executive Sam A. Solomon '90 at its 146th Commencement ceremonies. Composer Stephen Paulus will receive an honorary doctorate at Commencement exercises for the Westminster Choir College.
During its 146th Commencement ceremonies on its Lawrenceville campus, Rider University will proudly bestow honorary degrees upon Dr. Martin L. Perl, recipient of the 1995 Nobel Prize in Physics; and Sam A. Solomon '90, a senior vice president with Sears Holdings Corporation. Perl will receive the honorary Doctor of Science at Rider's Undergraduate Commencement on Friday, May 13, while Solomon will be presented the honorary Doctor of Laws at the University's graduate and College of Continuing Studies ceremony on Thursday, May 12.
On Saturday, May 14, composer Stephen Paulus will receive the honorary Doctor of Music at Commencement exercises for the Westminster Choir College of Rider University in Princeton. Paulus will also deliver the Commencement address.
Martin L. Perl is a professor of experimental physics and astrophysics, as well a science educator at the Kavli Institute for Particle Astrophysics and Cosmology and the SLAC National Accelerator Center of Stanford University. Perl was awarded the Nobel Prize in Physics in 1995 for his discovery of the tau lepton, the heaviest known member of the electron-muon-tau sequence of charged leptons. His work also led to the discovery of the third generation of elementary particles.
After receiving the Physics Medal for his work in a high school physics course in Brooklyn, N.Y., Perl decided to become an engineer and studied chemical engineering at the Polytechnic Institute of New York University. His studies were interrupted by his service in the U.S. Merchant Marines and U.S. Army during World War II, before Perl earned his Bachelor of Science in chemical engineering in 1948. He then went to work for the General Electric Co. in their Electronics Division in Schenectady, N.Y.
Perl enrolled at Columbia University, where he received a Ph.D. in experimental physics in 1955. He completed his doctoral work under Nobel Laureate Isidore Rabi. From 1955 to 1963, Perl conducted research and taught physics at the University of Michigan, and has since worked at the Stanford Linear Accelerator Center and, currently, at the Kavli Institute.
Perl's current research is an experimental search on earth for dark energy, a little-understood phenomenon that is causing the universe to expand faster than predicted by the traditional Einstein equations of general relativity. It is a speculative experiment whose additional purpose is to learn how to study the vacuum of the universe.
In addition to the Nobel Prize, Perl was awarded the 1982 Wolf Prize in Physics, and granted membership in the U.S. National Academy of Sciences and the American Academy of Arts and Sciences. He holds honorary degrees from the Polytechnic Institute of New York University, the University of Chicago, and Union College.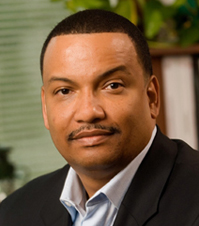 Sam A. Solomon recently joined Sears Holding Corporation (SHC) as a senior vice president. SHC is the parent company of Kmart, Sears, Roebuck & Co., and is the fourth-largest broad-line retailer.
From 2007 until last month, Solomon was president and CEO of he Coleman Company, Inc., a leading provider of outdoor recreation consumer products. During his time at Coleman, Solomon provided leadership in the acquisition of a number of related firms, helping to propel its parent company, Jarden Corporation, from a middle-market company into a Fortune 500 corporation and top consumer products business. Recent successes include winning the Effie Innovative Marketing Award as well as Vendor of the Year awards from both the Target Corporation and Wal-Mart.
Prior to joining Coleman, Solomon led KiddePLC's Residential and Commercial Division management team as its CFO and treasurer, developing a strategy that turned the company into a profit leader. He also achieved success in various senior finance positions at the Coca-Cola Company and Procter & Gamble.
A Rider University success story, Solomon is a testament to the value of hard work coupled with a high-quality education. Working as a full-time professional, he simultaneously attended Rider full time, graduating summa cum laude from the College of Continuing Studies in 1990 with a Bachelor of Science in Business Administration. Following his graduation from Rider, he earned his Master of Business Administration from Duke University's Fuqua School of Business in 1992.
Solomon is a veteran of the United States Army, graduating with distinction from the advanced hardware and software training school. While in the service, he trained elite officers and allied personnel on critical computer operations, communications and networking.
Also a certified public accountant, Solomon serves as a trustee of the Wichita (Kan.) Collegiate School and is currently on the board of directors of the Outdoor Industry Association and Wichita Community Foundation.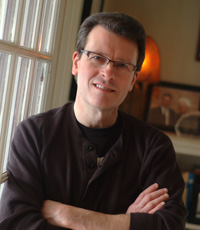 Composer Stephen Paulus, whose prolific output of more than 200 works is represented in many genres, including music for orchestra, chorus, chamber ensembles, solo voice, keyboard and opera, has been hailed as "...a bright, fluent inventor with a ready lyric gift" by The New Yorker. One of today's preeminent composers of opera, Paulus has written nine works for the dramatic stage. The Postman Always Rings Twice was the first American production to be presented at the Edinburgh Festival, and it has received nine productions to date.
Paulus has been commissioned to write works for some of the world's great solo artists, including Thomas Hampson, Hakan Hagegard, Doc Severinsen, William Preucil, Cynthia Phelps, Evelyn Lear, Leo Kottke and Robert McDuffie. Chamber music commissions have resulted in works for The Chamber Music Society of Lincoln Center, Friends of Music at the Supreme Court, the Cleveland Quartet and Arizona Friends of Chamber Music. He has been a featured guest composer at the festivals of Aspen, Santa Fe, Tanglewood, and, in the United Kingdom, the Aldeburgh and Edinburgh Festivals.
Westminster Choir College has enjoyed a rich artistic relationship with Stephen Paulus. In April 2001, the Westminster Symphonic Choir and the New York Philharmonic, conducted by Joseph Flummerfelt, premiered Voices of Light, which the University commissioned to commemorate the 75th anniversary of Westminster's founding. In the spring of 2004, Stephen Paulus composed Arise My Love as a gift to Flummerfelt and Westminster Choir College in honor of his 33 years as director of choral activities at Westminster.
A recipient of both Guggenheim and NEA Fellowships, Paulus is also a strong advocate for the music of his colleagues. He is a cofounder and current Board vice president of the highly esteemed American Composers Forum, the largest composer service organization in the world. Paulus serves on the ASCAP Board of Directors as the Concert Music Representative, a post he has held since 1990.