Rider's College of Business Administration (CBA) Achieves Top National Rankings in Three Areas
Achievement illustrates Rider's commitment to high-quality education for students across multiple disciplines.
The CBA can now boast high national rankings, comparable with some of the country's most prestigious schools.
The College of Business Administration can now boast high national rankings, comparable with some of the most prestigious schools in the country, in three separate academic and student-centered areas. The Global Supply Chain Management program, the Forensic Accounting program and the Center for the Development of Leadership Skills all achieved top 25 or top 10 rankings from industry leaders within the last two years. For each, this achievement illustrates Rider's commitment to maintaining the highest quality education for students across multiple disciplines.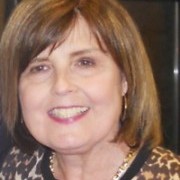 This month, the forensic accounting program (an option within the accounting major and the Master of Accountancy degree, also supported by the Center for Business Forensics) ranked in the top 10 of its kind by the Institute for Fraud Prevention. Forensic accounting is growing as a standalone field in the accounting profession, says Dr. Dorothy McMullen, who developed and directs the program. It's designed to prepare students for a career in the field of fraud investigation and forensics. Students interested in business forensics have the option to choose either an accounting or information systems track.
Dana Kaplan, a senior accounting major with forensics concentration, says the skills she's learning are relevant to current events and the changes taking place in the world of business. "White-collar crime is a growing concern and most public firms are expanding their fraud departments to meet the demand," says Kaplan, adding that Rider brought in public firms and government agencies looking to recruit students studying the concentration. Last spring, she worked for the forensic accounting team of a public accounting firm. "I was able to apply my skills that I learned in class to work on several fraud cases," she says.
In its latest ranking, industry leader Gartner put the undergraduate Global Supply Chain Management program among the top 25 in the nation alongside schools like Stanford and Syracuse. This ranking is particularly notable as the program launched just four years ago. The faculty stem from both the academic and the professional realm, with several supply chain executives from international organizations such as Johnson and Johnson giving their real world expertise to students. The Center for Development of Leadership Skills also achieved a top 25 place for the fourth year in a row from Leadership Excellence; a listing that regularly also includes Ivy League institutions such as Harvard, Yale, and Penn. The Center regularly offer programs meant to assist students in becoming innovative leaders and confident professionals.
Dean of the College of Business Administration Steven Lorenzet attributes this unprecedented success to both the outstanding faculty at Rider and the fact that the programs available in CBA are among the fastest growing in the country. "We are able to attract faculty who are recognized experts in their fields and can offer their expertise and insight to students firsthand. At the same time, the demand for more professionals in areas like global supply chain management and forensic accounting is extraordinarily high, as is the need for graduates with well-developed leadership skills. As a result, our students are graduating holding degrees that are very distinctive compared to those at many other institutions."
Though rankings are important as a measure of outside recognition of excellence, the positive experiences of students both as they matriculate and after they graduate perhaps best illustrate their success. The combination of high-quality classroom education in conjunction with real world job training during co-op and internship experiences have led directly to exciting employment outcomes for Business graduates.
Kevin Tallaksen, a senior in the global supply chain management major (who is also pursuing a minor in Chinese studies), describes his experience at the College. "In my junior year, one of my professors, Dr. Tan Miller, started sending all of us students these summer internship opportunities—using his own professional connections to help us get in with some of the biggest companies in the industry. I spent my summer at Church and Dwight and they want me to come back after I graduate. At Rider, it's not just about teaching us what we need to know to ace an exam. It's about setting students up for a lifetime of success."
For more information, please send emails and inquires to [email protected] or visit the CBA website.