Westminster Choir: Anthracite Fields
This performance is SOLD OUT.

Presented as part of Westminster's Transforming Space project, Westminster Choir performs Julia Wolfe's Pulitzer Prize-winning masterwork Anthracite Fields with Bang on a Can All-Stars, Musical America's Ensemble of the Year, in the monumental space of the Roebling Wireworks, site of the annual Art All Night Festival.
Semi-staged by Doug Varone and utilizing video projections, Anthracite Fields is a docu-oratorio about the mining industry and the Pennsylvania mining community that thrived in the early 20th century. Coal from those mines played a vital role in Trenton's industrial success, which inspired the slogan "Trenton Makes, the World Takes."

Commissioned by The Mendelssohn Club of Philadelphia, Anthracite Fields has been described by Los Angeles Times music critic Mark Swed as "an unforgettably haunting, harrowing evocation of the plight of Pennsylvania's coal miners, incorporating many musical styles and effectively shadowy visuals."
Pre-Performance Talk 7:15 p.m.
Composer Julia Wolfe, conductor Joe Miller and historian and preservationist Clifford Zink will present a talk about Anthracite Fields, the significance of the performance site and the Transforming Space project before each performance.

Art Exhibit: Transformations
In conjunction with these performances, Westminster and ArtWorks, Trenton's visual arts center, will present Transformations, an exhibit of art exploring the beauty and dignity found in post-industrial locations, such as Trenton and Pennsylvania's anthracite coal regions. Exhibit will open at 6 p.m. before each performance.


Please use our secure parking lot on Hudson Street. Download a PDF of our parking map.
---
These performances are funded, in part, by The Presser Foundation and the New Jersey State Council on the Arts.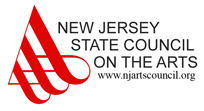 This engagement of Bang on a Can, Inc. is made possible through the ArtsCONNECT program of Mid Atlantic Arts Foundation with support from the National Endowment for the Arts, and a Challenge America grant from the National Endowment for the Arts.


Photograph: Anthracite Fields performance at Lincoln Center. (Chris Lee)
Notes
Anthracite Fields is appropriate for middle school students and older.
Ticket Information
Tickets: $20 adults and $15 students/seniors
Box Office: 609-921-2663
Online
No event occurrences found.