Guide to Financial Aid
GENEROUS FINANCIAL AID: IT'S OUR COMMITMENT TO MAKE RIDER AFFORDABLE FOR YOU AND YOUR FAMILY.
To maximize your financial aid opportunities, we encourage you to take full advantage of the services provided by our Financial Aid Office.
---
You have been assigned a Rider Financial Aid counselor who will help your family navigate the financial aid process — not just now, but over the next four years. Your counselor will become familiar with your family's unique circumstances and help link you to as many financial aid resources as possible.
This guide features additional information about Rider's distinctive, long-term approach to financial aid over a student's academic career at Rider. We also invite you to schedule a personal appointment (in person or by phone) to discuss your family's needs and concerns.
Financial Aid Office: 609-896-5360 | [email protected] | website
A Quick Reference Guide for Financial Aid at Rider
Rider requires all students to file the FAFSA (Free Application for Federal Student Aid) if they wish to be considered for any federal, state and University-funded need-based aid.

We encourage all prospective students to apply for aid consideration, because there is no income limit for many programs, such as the Unsubsidized Stafford Loan.

If you haven't already done so, file the FAFSA as quickly as possible. For future reference, plan on filing the FAFSA before February 1 every year.

The FAFSA can be completed online at www.fafsa.gov anytime after October 1, 2019. Be sure to indicate Rider's code: 002628.


You'll use your family's 2018 information on the FAFSA. To import your family's income information directly from the federal tax return, the FAFSA includes an electronic Data Retrieval Tool to assure accuracy.
The FAFSA employs a standard federal formula to calculate your Expected Family Contribution (EFC), which is a measure of your family's financial strength.
After filing the FAFSA, you will receive a Federal Student Aid Report (SAR) from the Department of Education that will indicate your EFC calculation. By deducting your EFC from the total cost of attending a particular college, you can determine your financial need.
Be sure to review the SAR carefully; you can make corrections any time and receive an updated report by going to www.fafsa.gov.
Have questions about how to complete the FAFSA?
Contact Rider's Office of Financial Aid at 609-896-5360.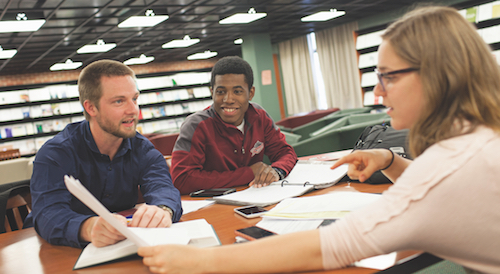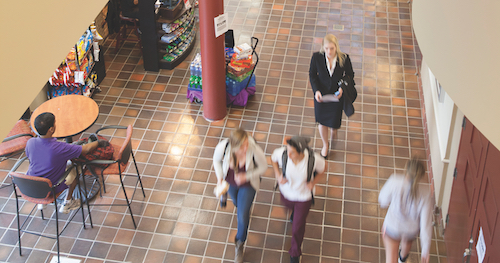 Understanding Your Financial Aid Package
If you're new to the financial aid process, it's important to understand the types of financial aid and how they work:
Need-based aid is calculated on demonstrated financial need.
Merit-based aid is awarded for outstanding scholarship, talent or performance.
Based on data provided from your FAFSA report, Rider's Office of Financial Aid develops a financial aid package to meet your financial need. Your package will include all federal and New Jersey programs for which you qualify. (Out-of-state residents should contact their high school guidance office for assistance in identifying and applying for their state's financial aid programs.)
For most students, their financial aid package usually includes a mix of the following:
Grants
Do not need to be repaid; generally need-based; include New Jersey's Tuition Aid Grant (TAG) and Rider grants.
Scholarships
Do not need to be repaid; generally merit-based; include many annually renewable scholarships funded by Rider, as well as scholarships from external sources.
Federal Work-Study Employment
Based on financial need; features on-campus employment as well as select opportunities with area non-profit organizations.
Loans
These require repayment; many offer low interest rates and long repayment periods; include Federal Direct student loans and Parent PLUS loans.
Full details about these financial aid and scholarship opportunities can be found at rider.edu/finaid.
When you receive your financial aid package, you also will be sent Rider's Reference Guide to Financial Aid, which will help answer other questions you may have.
---
Your Step-by-Step Guide
Here's how you can build your financial aid at Rider by doing well in your studies, getting involved, and preparing for your career.
Year 1: Merit-Based Scholarship
Your "Merit-Based Scholarship" is made when you are admitted to Rider. It's based on:
Your high school performance
Special talents
Financial need (determined by the Free Application For Federal Student Aid, FAFSA)
You will continue to recieve a merit-based scholarship if:
You maintain satisfactory academic progress
Your family's financial situation remains the same
Years 2 through 4: Connecting Financial Aid with your Personal Growth
At Rider, you'll join a vibrant living and learning community that is focused on engaging your heart, mind and spirit — in and out of the classroom. That's why financial aid and student growth go hand-in-hand at Rider. Our financial aid program rewards students who take full advantage of our educational opportunities, and who actively contribute to life and learning on campus.
In addition to your Baseline award, we use financial aid to recognize and support your accomplishments as you progress through your degree:
Exceptional academic performance
Campus involvement
Student research
Student leadership and service
We also work with students to secure paid internship and co-op positions, where possible.
Your final financial aid award builds previous support — using aid so you can to prepare for "what comes next" after Rider.
As you progress through your degree, we use Endowed & External Scholarships to give you the freedom to:
Interview & network
Gain even more on-the-job experience
Prepare for graduate school
---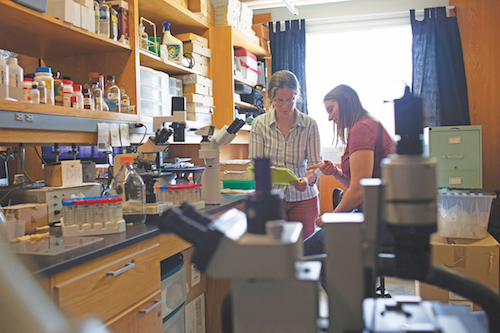 Financing a Rider Education
Rider offers a number of financing options, one or more of which is likely to meet your specific budget needs and family circumstances. We encourage you to contact your Financial Aid counselor for help if you have questions about the right options for your specific goals.
Loans
Many families choose to incorporate loans as part of their financing plan. Upon filing the FAFSA, your family will be sent a complete information packet from Rider's Office of Financial Aid, which will advise you if you are eligible to receive a no-interest subsidized loan (based on need) or a low-interest unsubsidized loan.
If additional funds are needed to meet educational costs, Rider maintains information on a wide range of loan products and participating lenders. Details can be found at Private Supplemental Loans.
Tuition Payment Plan
To assist you and your family with payment of your remaining balance after subtracting financial aid and other credits each semester, Rider offers a flexible, interest-free monthly payment plan.
Learn more about the plan's low enrollment fee and payment options.
Financial Aid Office: 609-896-5360 | [email protected] | website