Vocal Jazz Educator's Seminar
Vocal Jazz Educator's Seminar
July 5 - 7, 2018 (3 day seminar)
The Westminster College of the Arts Summer Vocal Jazz Educators' Seminar is a three-day intensive workshop in which educators will learn about the fundamentals of the vocal jazz genre. This is a hands-on experiential seminar where participants will learn by being directly involved in the rehearsing, the creation, and the performance of the music. The seminar will culminate in a performance at the end of the three days.
The seminar will address the following topic areas:
Aesthetics of the vocal jazz genre (rhythmic interpretations of swing, shuffle, bossa nova etc.)
Stylistic performance elements, appropriate vocal timbre
Choosing quality repertoire
Fundamentals of vocal improvisation
Effective rehearsal techniques
Audition process
Vocal jazz vocal warm up exercises
Working with sound amplification (microphones)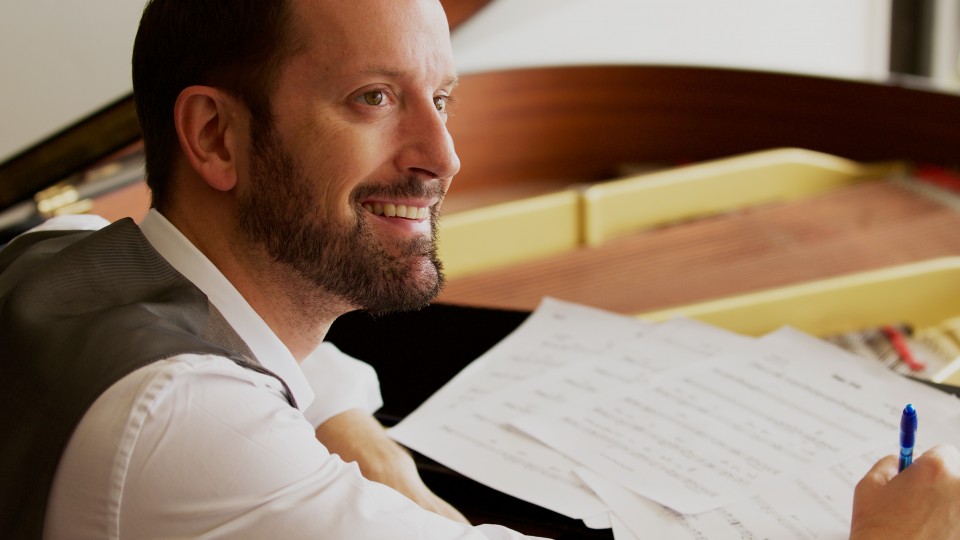 Faculty
Dr. Tim Brent is a 9-time DownBeat Award-Winning vocal jazz educator, pianist, arranger, and has performed with such artists as Bobby McFerrin, Mel Torme, Ingrid Jensen, Dick Oatts as well as Latin Grammy award-winner Obie Bermudez. Prior to joining Westminster College of the Arts at Rider University, Dr. Brent was the Director of Contemporary Voice at Miami Dade College, and Director of Vocal Jazz Studies at the University of North Texas (Denton, TX), University of the Arts (Philadelphia, PA), and Northern Illinois University (Dekalb, IL).
Tuition
$495 non-credit
$1,085 with 2 graduate credits