Florence Voice Program
APPLICATION DEADLINE: EXTENDED TO FEBRUARY 18, 2019
---
Florence Voice Program
May 20 - June 10, 2019
Where Artistry Excels.
The Florence Voice Program is a three-week study opportunity for young professional singers and advanced students to receive professional vocal instruction in one of the most beautiful cities in Europe. We appreciate that each singer is at a different stage in his or her development and our only goal is vocal progress. Singers receive daily private voice lessons and private coachings; musical coachings focus on phrasing, diction, and interpretation, while dramatic coachings explore techniques for successful presentation of arias and ensembles.
Program Highlights
---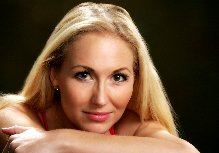 "The Florence Voice Seminar was wonderful!!! It was a great opportunity to get an intense vocal training in a beautiful, positive and relaxed atmosphere ... A few weeks in Florence gave me homework that lasted all year!!!
- Dísella Làrusdóttir
---
Program Schedule
Registration Deadline TBD (audition via DVD or YouTube)
Plan to arrive in Florence on Monday, May 20 in time for evening Orientation Meeting
Final Concert on June 8
Depart June 10
Who should attend the Florence Voice Seminar?
University students looking for a quality summer program that combines daily voice lessons with regular vocal coachings, master classes, and dramatic coachings in an amazing artistic and cultural city.
Professional singers seeking to refine or improve technique, presentation, musicality and audition skills.
Younger singers studying privately who seek more feedback, and direction in determining the next step in their career.
All singers willing to work hard toward improvement.
About Us
Developed by the Westminster Office of Continuing Education in 2001, the Florence Voice Seminar provides a quality summer vocal study experience for advanced students and young professional singers. The program allows for great vocal progress for the university voice student or a time to polish and refresh the technique and artistry of a young singer already singing professionally.
Activities
Occasional group meals, day trips to Siena and San Gemignano, weekend trips, and group cultural tours further our objective to enrich each participant's experience in Florence. Time is built into the schedule to allow students to explore Florence on their own.
Repertoire & Ensembles
Participants admitted to the program should bring four or five arias/songs to work on. Two should be close to performance-ready and others can be new repertoire you are exploring.
Being in Italy, we concentrate on Italian repertoire, but not exclusively.
Bring at least one piece with an Italian recitative (Mozart, Donizetti, Bellini, Rossini).
There will be ensembles from opera and oratorio for those who express an interest. Those participating in an ensemble must arrive in Florence with their parts completely memorized (off-book) so that we can work on interpretation and staging. Coachings for ensembles will be in addition to the individual coachings for your solo repertoire.