STEM Summer Institute for Transfer Students
July 23 - July 26, 2020
Apply Now
Community College Transfers, at the STEM Summer Institute you'll get the chance to experience first-hand what it's like to pursue a science or math major at Rider University…for free!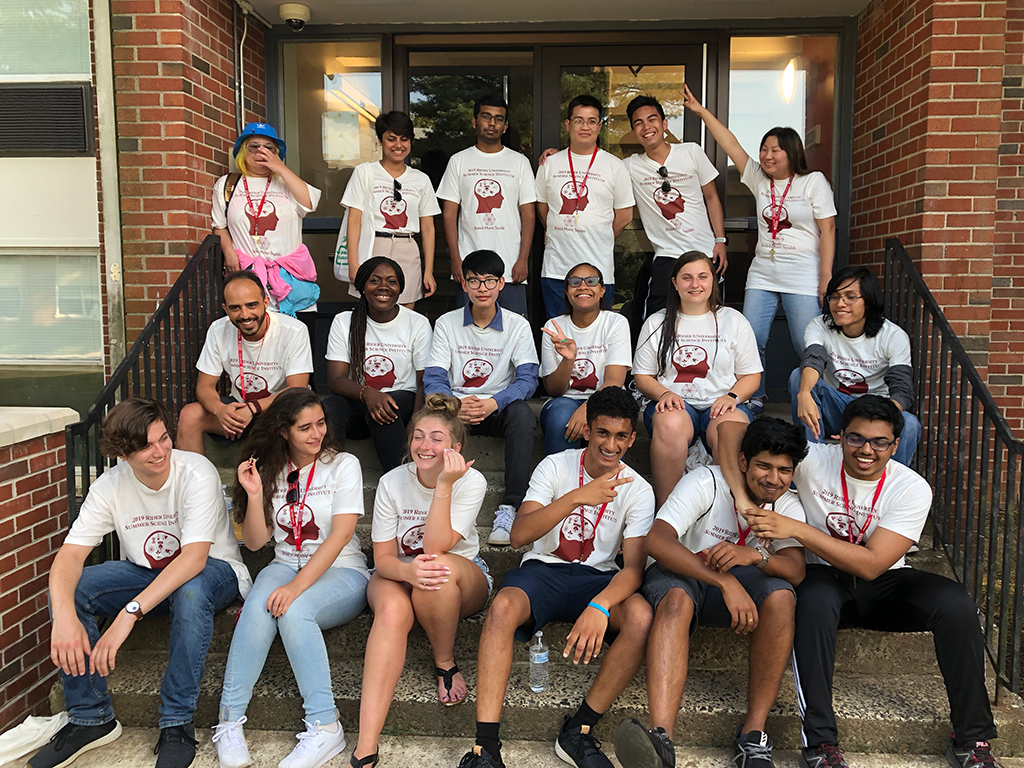 Give your STEM career, at Rider and beyond, a running start! Majoring in STEM (Science, Technology, Engineering and Mathematics) is challenging, but deeply rewarding. You owe it to yourself to make most informed decision on which four-year college is the best for you. We know that the small class sizes, hands-on laboratory and field experiences, and cutting-edge research opportunities offered at Rider make it the ideal environment for any STEM major. But don't just take it from us. Experience it for yourself!
Join a small cohort of potential community college transfers from New York, New Jersey, Pennsylvania, and Delaware to explore everything Rider's STEM programs have to offer! The STEM Summer Institute, collaboratively designed by faculty from Rider University's science & math departments, will give you the opportunity to: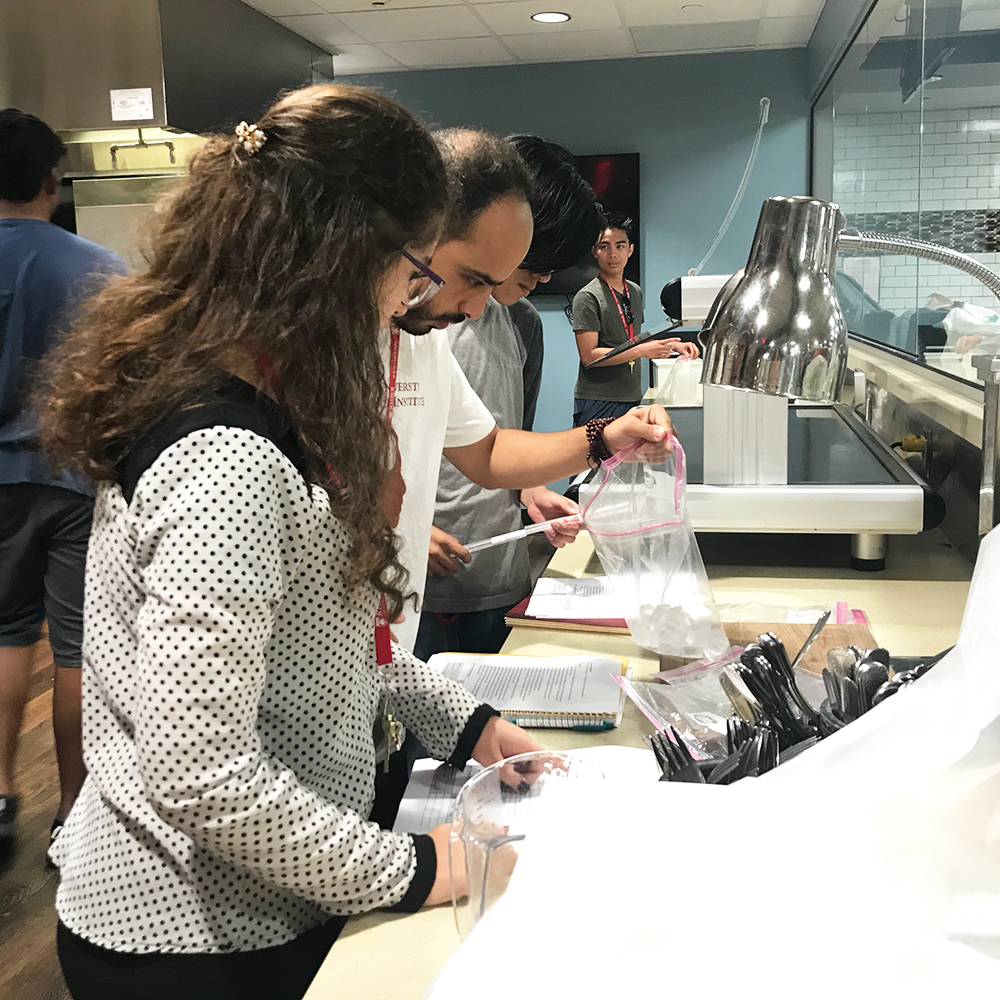 Gain hands-on laboratory and field experience.
Become familiar with the challenges of the Rider STEM curriculum, and become comfortable with the myriad campus resources of which you can take advantage to meet (and exceed) our high expectations.
Become assimilated into our fun and supportive community of Rider faculty and students.
Learn about full-tuition & partial-tuition scholarship and fellowship opportunities.
Receive personally customized guidance on eligibility for general academic and STEM scholarships, and overall financial aid packages.
And get your hands on some Rider swag, of course.
The cost is free. The experience is priceless.
---
"I already loved the campus as I drove around a few months ago for information on the STEM scholars program. Coming to the summer institute just enhanced my view of the school. From the mentors and faculty to getting a sense of how classes would be, I love everything about Rider."
- STEM Summer Institute Student
---
Schedule
During the three-day residential program, you'll live in a single-sex air-conditioned residence hall on campus alongside mentors who are current Rider University STEM students. All meals are covered, and students, mentors, and faculty will eat their meals together in Daly's Dining Hall or other venues. We will work personally with participants to ensure that all dietary needs and restrictions are accommodated.
Thursday, July 23
| | |
| --- | --- |
| 4:00-5:00 PM | Move into residence hall |
| 5:00-6:30 PM | Welcome barbecue & introductions |
| 6:30-7:30 PM | Icebreakers & trivia |
| 7:30-8:30 PM | Scavenger hunt |
| 8:30-10:00 PM | Smores & Stars with Dr. Bochanski |
Friday July 24
| | |
| --- | --- |
| 7:30-8:30 AM | Breakfast |
| 8:30 AM-3:00 PM | Field trip to Lambertville: collect & analyze water samples with Dr. Hester aboard SPLASH Steamboat. |
| 3:00-4:00 PM | Break |
| 4:00-5:30 PM | Rider Woods & Centennial Lake walk with Dr. Druckenbrod |
| 6:30-8:00 PM | Bioethics roundtable discussion & dinner with Dr. Bidle |
| 8:00-10:00 PM | Sci-Fi movie with faculty and mentors |
Saturday July 25
| | |
| --- | --- |
| 8:00-9:00 AM | Breakfast |
| 9:00 AM-12:00 PM | The Kitchen as Laboratory: a cooking lab with Dr. Jacobs in Daly's Teaching Kitchen |
| 12:00-1:30 PM | Lunch & break |
| 1:30-5:00 PM | Field trip to Princeton & Trenton: collect air samples with Dr. Stratton at local air quality testing stations |
| 5:00-6:30 PM | Cookies with Rider STEM Scholars, McNair Scholars, and young alumni |
| 6:30-8:00 PM | Good science roundtable discussion & dinner with Dr. Jacobs |
| 8:00-10:00 PM | Bowling, karaoke, who knows? |
Sunday July 26
| | |
| --- | --- |
| 7:30-9:00 AM | Breakfast & moveout |
| 9:00 AM-10:00 AM | Program wrap-up |
| 10 AM-12:00 PM | Individualized scholarship & aid meetings with Rider faculty & staff; lunch |
---
Plus, all participants who complete the STEM Summer Institute will receive an additional $2,000 scholarship to Rider, renewable for up to three years, as long as you maintain a 3.0 GPA before and while you are enrolled.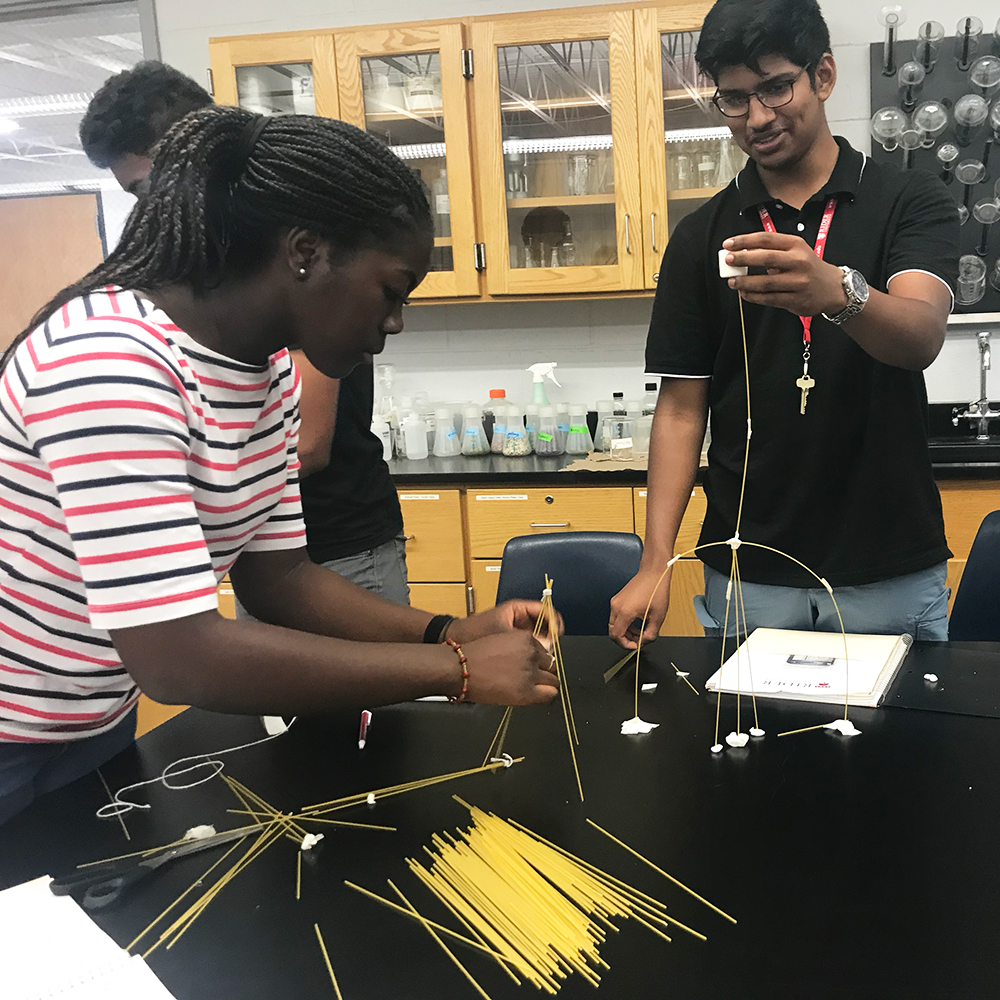 Apply for the STEM Summer Institute using the form below. The priority deadline is May 1, 2020. Decisions for the priority deadline will be released by June 1. Adherence to this deadline is strongly recommended for this competitive 20-person program. The final deadline is June 30, 2020. Decisions for the final deadline will be determined on a rolling basis until this date.
Please note that the following documents are required for your online application to be considered complete:
Unofficial transcript(s)
Personal essay (400-500 words) answering the following questions: Why should you be selected to participate in Rider University's STEM Summer Science Institute? What do you think you will gain from this experience? How do you envision this experience shaping your future as a STEM college student and ultimately professional? Feel free to talk about your background, your goals, and anything else you think should make you stand out as an applicant.
Note that this essay will be the most important way we judge your application, so make sure your essay is thoughtful, edited, and lets us get to know you!
It is also strongly suggested (although not required) that you have filed your Free Application for Federal Student Aid (FAFSA), even if you are not considering transferring until next year. Rider uses the FAFSA as the foundation for all financial aid awards, and our counselors will be able to best advise you on your potential aid package at Rider if your profile has been sent to them already. Don't forget to include Rider's six-digit code (002628) on the application.
---
"It changed my whole view of a 4-year institution, it also immersed me with different types of scientific experiments and field work and that was the part that I enjoyed the most."
- STEM Summer Institute Student
---
For questions about the STEM Summer Institute at Rider University, contact:
Associate Professor of Chemistry, Director of STEM Scholars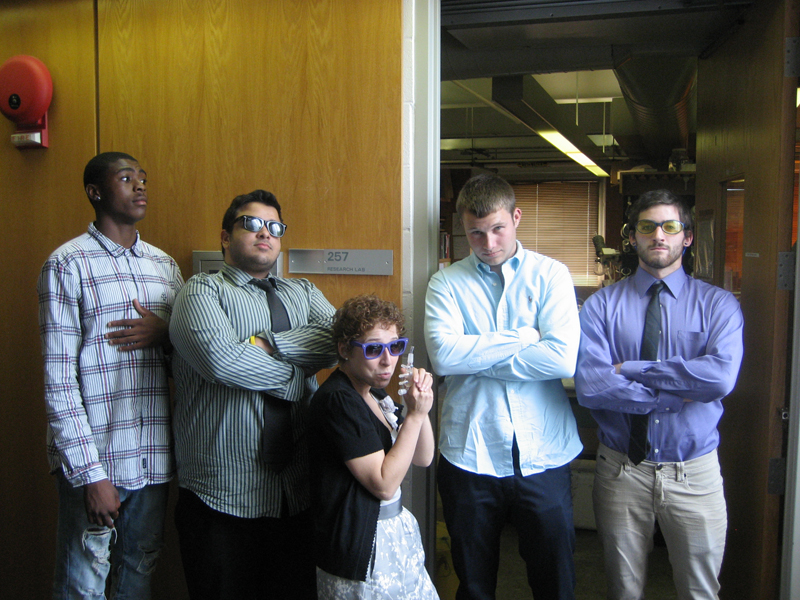 Education & Experience
2008 Ph.D., University of North Carolina at Chapel Hill (Michael T. Crimmins)
2008 AAAS Mass Media Science & Engineering Fellow
2007 Department of Education GAANN Teaching Fellow
2002 B.S., Haverford College (Frances R. Blase)