RN to B.S. in Nursing (Online): Capital Health
Rider's Distinguishing Features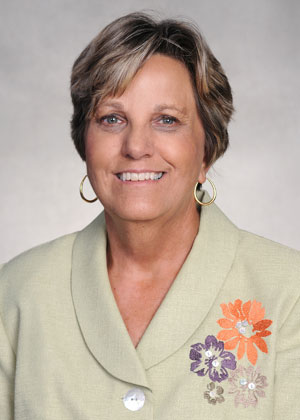 Rosemary Fliszar, PhD, RN, CNE
Assistant Professor II, Director of the BSN Program
The RN to BSN is specifically designed to advance the professional skills and credentials of licensed RNs.

U.S. News & World Report ranks Rider University #18 out of 189 institutions in the Northeast.

Transfer up to 90 credits! We will work with you to maximize your transferable credits.
Scholarships and payment plans for adult students and a designated financial aid counselor.

Seven-week courses with multiple entry dates year-round for fast track success.
For nearly 150 years, Rider University has been serving the academic needs of adult students with innovation and distinction.

Clinicals are completed independently to better accommodate your work and school responsibilities.
The entire 30-credit nursing core is offered completely online.
Remaining classes can be completed online or on campus
Professionalism and Professional Values
Organizational and Healthcare Systems Leadership
Scholarship for Evidence-Based Practice
Information Management and Application of Patient Care Technology

Healthcare Policy, Finance, and Regulatory Environments
Interprofessional Collaboration and Communication for Improving
Healthcare Outcomes
Population Health and Clinical Prevention Across the Lifespan

Cultural Diversity in a Global Society
Gerontological Nursing Concepts for an Aging Society
BSN Capstone Evidence-Based
Tuition for RN to BSN Program / Capital Health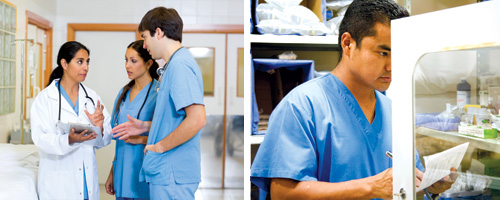 Capital Health employees are offered a 30% discount from Rider's standard part-time tuition rate for the 2018/2019 academic year.
Cost per Credit Hour
3 Credit Hour Course
Fees per Course
10 Nursing Courses
$455
$1,365
$85
$14,500
Note: Tuition and fees are based on current tuition rates and are subject to change.

Scholarships are available for qualified students. Please call the 609-896-5036 for details.
Financial Assistance
Qualifying students may be eligible for the Capital Health Tuition Reimbursement Benefit Program, which covers certain educational expenses each year. Rider will assist interested students in meeting with University financial aid counselors to explore financing options and tuition deferment.
For information about applying for financial aid visit the Financial Aid website.
Apply Now
Get a FREE transfer credit evaluation before you apply.
Scan copies of your transcripts and send to the Continuing Studies Admissions office at [email protected].
Admission Requirements
An earned associate degree or diploma in nursing from an accredited institution

Official transcripts from all institutions attended with a minimum 2.5 cumulative GPA

Copies of a current/unrestricted RN license

Background Check
To Learn More
To make an appointment with an advisor for a no-obligation credit evaluation, please contact:

Rider University Admissions
609-896-5036
[email protected]

For more information about the RN to BSN program, please contact:

Rosemary Fliszar
Director, RN to BSN Program/Assistant Professor II
609-895-5435
[email protected]

For information on educational benefits from Capital Health, please contact

Erin Miller
Benefits Specialist
609-394-4331
[email protected]