One on One with John Tracy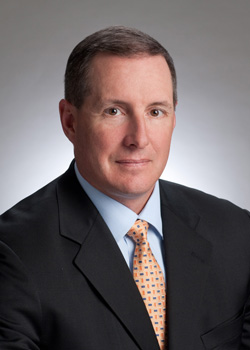 Recently, Iram Khan '12, MAcc '13, had an opportunity to speak with John Tracy '87, vice president of Finance for Home Business of Motorola Mobility, Inc., about his experience as an Accounting student at Rider .
Upon graduation from Rider, Tracy joined Ernst & Young and later worked for Honeywell International (formerly AlliedSignal Inc.). He holds a master's degree in Taxation from Fairleigh Dickinson University.
Today, Tracy is a member of the Rider University Accounting Advisory Board, and speaks to students at several different venues. He is also on the Board of Directors of American Heritage Federal Credit Union.
- - - - - - - - - - - - - - - - - - - - - - - - - - - - - - - - - - - - - - - - - - - - - - - - - - - - -
How did you choose Rider as the college you wanted to attend?
I enjoyed my accounting class in high school and I decided that I wanted to pursue it in college.
Rider's Accounting program had a great reputation and after a visit to the campus, I fell in love with the place and never looked back.
Other than technical skills, what else is necessary to succeed in the business world?
Plain and simple — you have to be able to communicate, present and sell yourself!
What are your thoughts about the internship/co-op program at Rider?
I look back on the internship I did for six weeks and I realize it was a great experience and it prepared me for after I graduated. Now the co-ops are longer and are done while attending classes. It's an invaluable experience.
Is there any advice you would give to students about college, education, or the workplace in general?
In college, get involved in clubs and activities, and volunteer. Work on your presentation skills during this time! Your GPA gets you in the door at your first job. After that, you have to sell yourself.
What are some of your fondest memories of Rider?
The friends that I made who I still keep in contact with after 25 years! Dr. John Gorman was the greatest professor ever!