Alumni
Through the years, Rider has watched as graduates of the CBA have gone on to pursue successful and fulfilling careers. Many keep in touch with the departments they majored in and reach out to current students. Their stories provide insight for what they would do if they were in the classroom now and serve as models for students.
Contact Dr. Marge O'Reilly-Allen for more information about alumni from Rider who would be available to provide assistance to current or prospective students. She can also be reached if you are an out-of-touch alumnus and would like to reconnect.
---
The following have shared their stories with the Accounting department: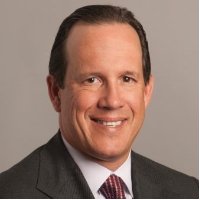 Tim Tracy
Accounting Advisory Council member for CBA
Tim Tracy is an experienced assurance partner with 23 years of experience serving global organizations and leading cross functional teams. He has expertise in the areas of Auditing, Accounting Compliance & Reporting, SEC filings, Assurance, Sarbanes-Oxley Act, Internal Controls, US GAAP, External Audit, CPA, Leadership, Business Strategy, Business Planning, Corporate Tax, Retail, Consumer Products, Strategy, Due Diligence, New Business Development, Performance Improvement, Professional Services, Community Engagement, and Publishing. Tim serves as the New Jersey Office Managing Partner at Ernst & Young, where he leads over 600 professionals, including 95 partners, principals, executive directors and directors — to carry out our firm's commitment to build a better working world. In his role as Office Managing Partner, he teams with the firm's service lines and industry leaders. Additionally, Tim serves as the New Jersey market Segment Leader and works to build relationships with business and community leaders to enhance EY's brand. Tim is also very involved in the community serving as vice Chair of the Board of Directors of the NJ Special Olympics, a member of the executive Committee of the Leukemia and Lymphoma Society, and vice Chair of the Rider University Accounting Advisory Council.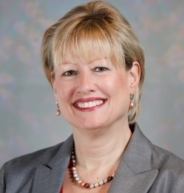 Sherise Ritter
Accounting Advisory Council
Sherise Ritter is a principal of Mercadien, P.C. and managing Director of The Mercadien Group. Mercadien Group is a family of distinct companies created to serve the diverse and sophisticated needs of clients in a capacity far greater than any single organization can offer. The Mercadien Group employs more than 95 professionals and provides accounting, tax, consulting, technology, asset management, outsourcing, and investment banking services. Mercadien was rated as one of the Top 200 accounting firms by Inside Public Accounting. Sherise has expertise in performing audits, reviews & compilations of closely-held companies and nonprofit organizations. In addition, she has extensive experience in tax planning & preparation for individuals & various types of business entities. Her focus is in the nonprofit sector; proficient with the tax exemption determination process for nonprofit organizations & maintenance of exemption for both 501(c)(3) and 501(c)(6) entities, including addressing unique tax issues. She has been a board member of the audit committee for Robert Wood Johnson University Hospital since 2008. She has also served as the chairman for the Mercer Regional Chamber of Commerce and treasurer of the Mercer County Sport Entertainment Council.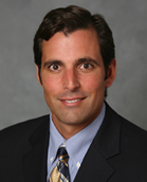 Neil Gerard
Accounting Advisory Council
Neil Gerard has over 16 years of diversified public accounting experience. With specific experience in ASC 740 and ASC740-10, he is a member of the firm's Manufacturing and Distribution Industry Practice, working with public and private middle market and large multinational clients. His areas of focus include the pharmaceutical, chemical, consumer products and service industries. Neil provides a range of tax-related services including the review and preparation of multinational tax provisions and related disclosures in accordance with ASC 740 (formerly FAS 109), implementation and review of ASC 740-10 (formerly FIN 48) Accounting for Uncertain Tax Positions, and internal control testing of tax provisions. In addition, he implements and documents internal controls for Sarbanes-Oxley Section 404 compliance, conducts accounting methods reviews, provides state and local tax analysis, and reviews and prepares federal consolidated tax returns. Before joining CohnReznick, Neil worked for two top international accounting firms on tax compliance and tax consulting services.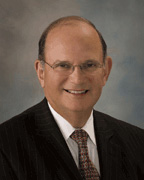 Howard Cohen
Accounting Advisory Council member for the CBA
Howard Cohen has over 35 years of experience in the fields of public accounting and consulting and is the Chairman of EisnerAmper LLP. Howard was formerly the Managing Partner and CEO of Amper, Politziner & Mattia, LLP, and Managing Partner of the New Jersey office of an international accounting firm. He holds a Bachelor's Degree in Accounting from Rider University and a Master's in Taxation from Pace University.
Howard's experience includes servicing companies and organizations, both domestic and international, in the professional services, retail, manufacturing, wholesale distribution and tax-exempt industries. He has particular expertise in the areas of tax planning and corporate financing options.
Howard serves as Treasurer and a member of the Executive Committee of the New Jersey State Chamber of Commerce Board of Directors. He is the Chairman of the Rider University Accounting Department Advisory Council and a member of Rider's Executive Advisory Council. Howard was one of the first Rider Alumni inducted into Beta Alpha Psi, a National Honors Fraternity for Financial Information Professionals. Howard was appointed to serve as a Commissioner on the New Jersey-Israel Commission. He currently serves as Country Club Division Chairman for Metropolitan New Jersey State of Israel Bonds, is on the Executive Committee and is the past New Leadership and Accountants' Division Chairman. He serves on the Board of Directors and is the Past President and "Man of the Year" of B'nai Shalom Jewish Center of West Orange. He is active in Metrowest Jewish Federation both in the Professionals and Country Club Divisions. Howard served as Finance Chairman and on the Board of Trustees of Cedar Hill Country Club. He is a member of the Essex County Estate Planning Council and the American Institute of Certified Public Accountants (AICPA). Howard is also a member of the New Jersey Society of Certified Public Accountants (NJSCPA), where he previously served as Chairman and a Trustee of the Political Action Committee and as Chairman of the Federal Taxation Committee.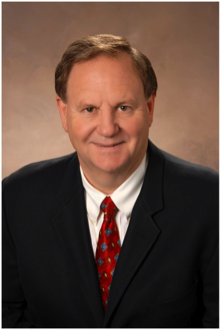 Stephen J. Cosgrove
Accounting Advisory Council member for the CBA
Stephen J. Cosgrove is the Vice President, Corporate Controller and Chief Accounting Officer of Johnson & Johnson. He was appointed to this position in October 2001.
Steve joined Johnson & Johnson in 1974 as an undergraduate recruit and has worked at multiple companies within Johnson & Johnson. He has served as Finance Director for Johnson & Johnson affiliates in Belgium, The Netherlands and the United Kingdom, as well as Vice President of Finance and Information Management with Johnson & Johnson Consumer Products, Inc. in the United States. Prior to his current position, he was the Vice President of Finance for the Consumer & Personal Care Group and a member of the Consumer & Personal Care Operating Committee responsible for the worldwide management of the Consumer and Vision Care franchises of J&J.
Steve is a member of the Accounting Advisory Council at Rider University and also serves on their School of Business Executive Advisory Board. He is an Executive Committee member of the Marist College School of Management Advisory Board. Steve is also a member of the Rutgers University School of Arts and Science Dean's Advisory Council as well as the Rutgers Accounting Advisory Council. Steve was a member of the Financial Accounting Standards Advisory Council (FASAC) from 2005 through 2009, working with the Financial Accounting Standards Board (FASB) and is currently a member of the Financial Executives International (FEI) Committee on Corporate Reporting (CCR). He currently serves as a member of the Board of Trustees of the Somerset Hills Learning Institute. Steve is a Certified Management Accountant and graduated from Rutgers College with a B.A. and Rider University with an M.B.A.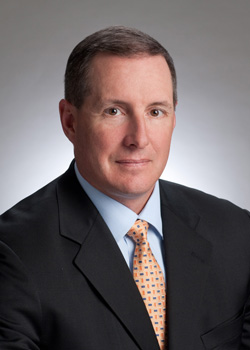 John Tracy
Accounting Advisory Council member for the CBA
John Tracy graduated from Rider University in 1987 and joined Ernst & Young after graduation. John then went to Honeywell International (formerly AlliedSignal Inc.) where he obtained his MS in Taxation from Fairleigh Dickinson University.
John currently works for Motorola Mobility Inc. as the VP Finance for their Home business located in Horsham Pa.
John is a member of the Rider University Accounting Advisory Board and member of Beta Alpha Psi. He is also on the Board of Directors at American Heritage Federal Credit Union.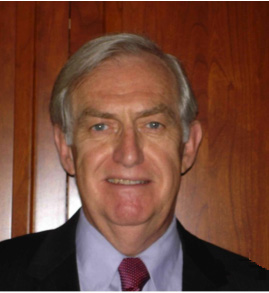 Clair M. Raubenstine
Accounting Advisory Council member for the CBA
Clair graduated cum laude from Rider University in 1963 and received awards from the Pennsylvania and the American Institutes of Certified Public Accountants for achieving one of the highest grades in the country on the May 1966 CPA examination. He is a licensed CPA in Pennsylvania, New York and New Jersey, a Certified Management Accountant (CMA) and a Certified Financial Manager (CFM). In 1996, Accounting Today named him as one of the 100 most influential people in the accounting profession. In 1997, Clair was honored with the Rider University Life Achievement Award. He is also an honorary member of the Kappa Epsilon Chapter of Beta Alpha Psi of Rider University. He has been a member of the Accounting Advisory Council of Rider University since 1992.
Clair retired from PricewaterhouseCoopers LLP after 39 years of service with the firm.. While with the firm, Clair worked with multinational companies and numerous small and medium sized companies in a wide variety of industries. His client involvement had been broad-based and included merger and acquisition reviews, corporate restructurings, investigations of alleged irregularities and assistance to troubled companies. He had been a National Independence Consulting Partner from October 1998 until his retirement in 2002. In addition, he had oversight responsibility for the Firm's CPA Licensure Compliance Group. He previously served as a National SEC Consulting Partner, Pennsylvania Cluster Accounting and Auditing Consultant and prior thereto as the Director of Accounting, Auditing and SEC for the Atlantic Region of PricewaterhouseCoopers LLP. He has taught various PricewaterhouseCoopers LLP training courses, including the Integrated Audit Approach under PCAOB Audit Standard No. 2.
Clair served as Executive Vice President and Chief Financial Officer of PHH Corporation, a private label mortgage originator and servicer and fleet leasing and management company from February 2006 to October 2008.
Clair is a member of the National Association of Corporate Directors (NACD) and holds a Certificate in Director Education and is a NACD Board Leadership Fellow. In 2009, he was vested as a Knight (KHS) in the Equestrian Order of the Holy Sepulcher of Jerusalem. He has been serving in leadership capacities for over 20 years on the Special Gifts Committee of the Catholic Charities Appeal of the Archdiocese of Philadelphia, most recently as a co-chair. He is also very active in his parish, Our Lady of Good Counsel, Southampton, including serving as a lector. He is a member of the Huntingdon Valley Country Club.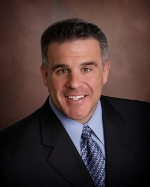 Daniel J. Geltrude
Accounting Advisory Council member for the CBA
Dan Geltude is the founder and managing partner of Geltrude & Company, a full service certified public accounting firm located in Nutley, NJ, just twelve miles west of midtown Manhattan. Dan began his career in the audit division of a "Big 8" accounting firm after graduating from Rider. After gaining valuable experience in the areas of audit, accounting and taxation with several firms, he started his own firm as a sole practitioner in 1995. Today, Geltrude & Company is a successful mid size firm that services niche market areas for a diverse client base. Dan's was appointed to the New Jersey State Board of Accountancy in 2010 by Governor Chris Christie. He has also served on the Board of Trustees of the NJ Society of CPA's and is a member of the AICPA.
Dan has a number of professional credentials beyond being a certified public accountant. He is a licensed agent for life, health and disability insurance as well as being a Series 7 licensed broker. As evidence of his entrepreneurial spirit, Dan co-founded Franklin Bank, a New Jersey state bank which was so successful that he negotiated the sale of in just five years. Dan is now on the Board of Directors of Pascack Community Bank which has seven branches in Northern New Jersey. His personal business interests vary from accounting to banking to real estate to start-up companies. Dan is also one of the principal owners of Jarets Stuffed Cupcakes, LLC.
In addition to his professional activities, Dan is actively involved in numerous civic and charitable organizations. He is co-founder of the Mike Geltrude Foundation for melanoma awareness; member of the Board of Trustees of the First Cerebral Palsy Center of New Jersey; member of Unico and the Elks. Dan is currently the Chairman of the Development Committee of the Penn State Cancer Institute in Hershey, PA. Dan has also been a youth soccer coach for many years.
In addition to his receiving his degree in Accounting from Rider in 1987, Dan has an M.S. in Taxation from Fairleigh Dickinson University and a Masters Degree in Human Resources and Employment Relations from Penn State University.