Partner Institutions
Westminster Choir College of Rider University is one of America's most prestigious centers of study for choral music. St Stephen's House is one of the forty-four Colleges and Halls that make up the University of Oxford and has a burgeoning Arts program that complements its world-renowned studies in Theology and Education. The partnership between St Stephen's House, Oxford and Westminster Choir College brings a fusion of riches and combines tradition and innovation in a fresh and extraordinary way.
St Stephen's House, Oxford
Image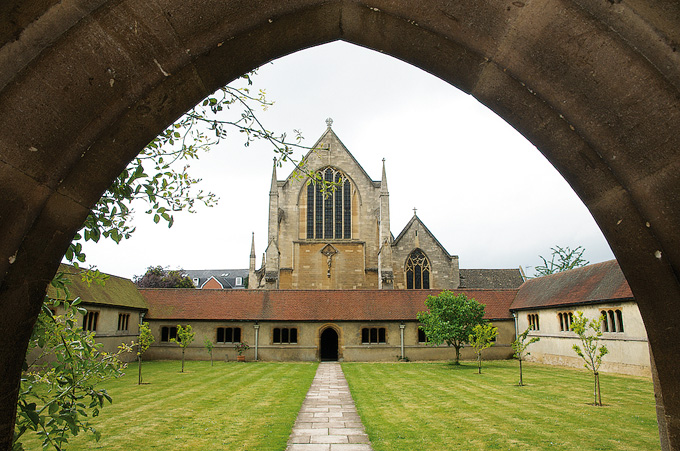 The Choral Institute at Oxford has as its home the St Stephen's House, one of C.S. Lewis's favourite places. St Stephen's House is an Anglican theological foundation and Permanent Private Hall of the University of Oxford, offering formation, education, and training for a variety of qualifications and ministries. This architectural gem is known the world over as the only monastic building designed by George Frederick Bodley (1827-1907), the architect of the National Cathedral. The church buildings at St Stephen's were designed to facilitate the performance of plainchant and are famed for their simply beauty and their clear acoustics.
Students of the Choral Institute at Oxford live and study in England's oldest university city. Among its dreaming spires and cloistered quadrangles, conductors work with some of the world's preeminent thinkers in choral and sacred music and experience firsthand the treasures of a university for which choral music has been its lifeblood in an unbroken tradition lasting more than 600 years. In the past three years, CIO faculty have included the conductors of all three of Oxford's ancient Choral Foundations, Edward Higginbottom (New College), Stephen Darlington (Christ Church) and Daniel Hyde (Magdalen), as well as the Institute's two directors, Westminster Choir College Senior Conductor and prolific author, James Jordan and Oxford composer and conductor James Whitbourn (St Stephen's).