Registration Info
June 27th - July 6th, 2023
Choir in Residence: The Westminster Choir of Westminster Choir College
Program Costs and Details
Deadline to register: March 15th, 2023
About the Oxford Institute
For the past ten years more than 150 conductors have experienced the magic of Oxford and St. Stephen's House. As with each year of CIO, in addition to returning Oxford faculty, this year will focus on sessions on groundbreaking vocal pedagogy and intonation within the choral rehearsal led by Corey Everly and James Jordan and chant sessions by James Whitbourn, in addition to intensive conducting study and masterclasses. World acclaimed artist and culture care advocate Makoto Fujimura and Haejin Shim Fujimura return to share their latest work on the Role of Artists in the modern world.
The program for Associate Conductors will be guided by Steve Pilkington.
Faculty include James Jordan, James Whitbourn, Corey Everly, Isabella Burns, Jason Vodicka and Guest Oxford Faculty (To be Announced).
The Westminster Choir, Resident Choir of the Choral Institute of Oxford
Now in its 11th year, over 150 conductors and associate conductors have experienced musical and life "transformations" in their study at The Choral Institute at Oxford. During this time, the program has been acclaimed as one of the finest summer choral conducting intensives in the world. Led by Co-Directors James Jordan and James Whitbourn, the program guides conductors at all levels of expertise and experience to understand choral artistry with one of the finest college choirs, The Westminster Choir, as a living laboratory.
For over 102 years, the Westminster Choir, founded by John Finley Williamson, has been the standard for Choral Excellence in the United States. The Westminster Choir, conducted by James Jordan, continues the Williamson Voices tradition of being the resident choir that Full Conductors rehearse and conduct in a final concert.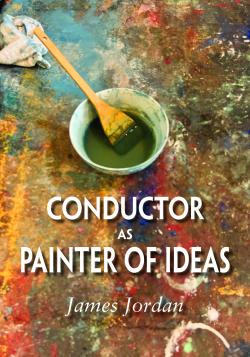 As part of the preparation process, each conductor will be sent "Conducting Orientation" videos to familiarize each conductor with specific conducting technique issues so that each conductor can focus upon music-making and not matters of technique.  
Full Conductors select two works to conduct with members of the Westminster Choir. Throughout the daily masterclasses, a new innovation to the program is private coaching for each conductor by Dr. Corey Everly, Associate Conductor of The Same Stream. Conductors then select one work to conduct in the formal Institute Concert. View the Repertoire list as of 1 November 2022. Check back to find additions in Spring of 2023!  The Conducting Associates program is tailored to the individual needs of each conductor, and repertoire is selected to accomplish the objectives of each conductor. The program for Associate Conductors will be guided by Steve Pilkington.  As a part of Musicianship training, Gregorian Chant sessions led by James Whitbourn and Isabella Burns are central to the CIO Experience.
Unique to the 2023 CIO will be an intensive study of the music of Arvo Pärt using the works Littlemore Tractus and The Deer's Cry as study pieces.
View this year's full repertoire
This year, conductors, associates and observers will gain insight into the interpretive concepts involved with the Westminster Choir.  This year, James Jordan will be sharing his new insights for his newest book, Conductor as Painter of Ideas. "The Art of Interpretation and Pedagogy" involved with teaching language and what Jordan has labeled as "Granular Diction" and the "Audiation of Language" will be introduced. Lectures pertaining to Benjamin Britten Rejoice in the Lamb will also be studied using the piece as a vehicle for teaching the use of language and shaping of a major work. Composer and Co-Director of the Institute James Whitbourn will lead sessions on approaching a performance of his work, The Seven Heavens.
In addition to the Westminster Faculty, James Jordan, Steven Pilkington, and Jason Vodicka, the Institute will again study with members of Oxford's own music faculty and special guests. Some of the most renowned members of Oxford's own music faculty specializing in choral music, who have included in past years, Dr Edward Higginbottom, Dr Stephen Darlington and Professor Steven Grahl in addition to renowned artist Makoto Fujimura.  The choirs of Oxford Colleges of  Magdalen College, Christ Church, and Merton College have performed and workshopped live for the Institute in past years making a deeply immersive and intense broad educational experience for all participants.
Read more Testimonials to learn how others have been profoundly impacted by their experience at the Choral Institute at Oxford.
I have attended virtually every program for conducting study in this country. The Choral Music Institute at Oxford is better than all of them combined! The experience of this place and this choir and this faculty has changed my life.
For program information contact:
Professor; Director, Westminster Conducting Institute; Co-Director, Choral Institute at Oxford
Omega House
jjordan [at] rider.edu
609-921-7100, ext. 8197
B.M., Susquehanna University; M.M., Ph.D., Temple University; D.Mus. University of Aberdeen, Scotland
Academic Focus: Choral Studies