The CDLS Fellowship is an initiative that provides the opportunity for prominent and influential professionals and educators, including Rider alumni, friends, and faculty, to educate, connect with, and mentor current Leadership Development Program members and student leaders at Rider. This prestigious leadership opportunity is intended to support the quality leadership education provided to students at Rider through the Center.
Main Goals of the CDLS Fellow:
To provide leadership development and education for Rider student leaders (e.g., workshops, facilitating a Leadership Skill Seminar).
To connect with and mentor the student leaders in the Leadership Development Program.

Assist students in developing their career/personal lives post-college.
Provide opportunities for reflection.
Offer advice, guidance, and feedback concerning students' development and leadership action plans.

To focus specifically on the transition plans and career goals of seniors in the LDP.
To inspire and mentor new LDP members by assisting them with their leadership development and providing guidance and advice on how to make the most of their leadership journey while at Rider.
To provide connections with and links to external organizations that may benefit to students' leadership development.
To strengthen the connections between the CDLS, the Rider community, and key contributors to the Rider community.
To contribute to the CDLS by utilizing individual strengths and expertise (i.e., research, workshop facilitation, fundraising).
Fellow Selection and Term:
The CDLS Fellows are invited by the CDLS staff to participate in a fellowship term of no less than two years. Additionally, Fellows with various backgrounds (e.g., business, education, sciences, arts) are sought after to mirror the population of the Leadership Development Program.
Our Current Fellow (Fall 2021-2023)
Image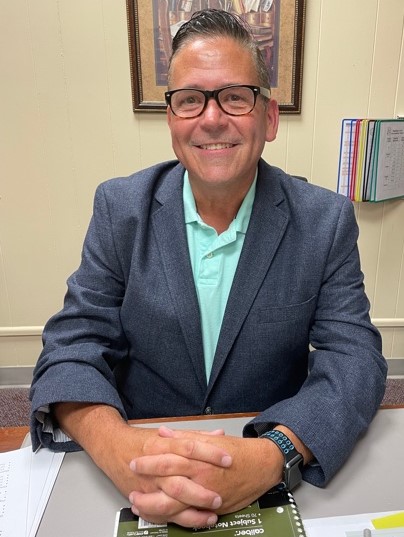 The Center for the Development of Leadership Skills is pleased to welcome our new CDLS Fellow, Dr. Michael Welborn '90, '94, Principal, West Windsor-Plainsboro Wicoff Elementary School, Plainsboro NJ.
Michael C. Welborn received his Bachelor of Science degree in 1986 from Kutztown University with teaching certificates in Elementary Education and Special Education. He then received his Master of Education in Reading and Language Arts in 1990 and a second Master of Education in Educational Administration in 1994 both from Rider University. In 2004, Michael received his Doctor of Education in Educational Leadership from Nova Southeastern University. Michael has spent his career in the West Windsor-Plainsboro Regional School District teaching at the high school, middle school and upper elementary levels and served as an assistant principal at both the upper elementary level and primary level. Michael is currently the principal of the Wicoff Elementary School and has been since 2002. In his tenure as principal, he has served on various school wide and district wide committees and teams in a leadership role. Some of these committees and teams included Crisis Management Team, Strategic Planning Team-Core Team & Goal #2/Global Child, Principal Interview Panel Committee, Differentiated Instruction Team, Site-Based Council Committee, Assistant Superintendent for C & I Interview Committee, Inclusive Practices Team and the I & RS (Intervention and Referral Services) Committee.
About his leadership philosophy, Dr. Welborn believes, "it is constantly evolving as I reflect on my years as an educational leader and more specifically, as an elementary school principal. I believe everyone on my team should participate in the decision-making process as I share responsibility with each member. I believe in empowering others to make decisions, as it is important to develop future organization leaders. I respect my team, listen to their ideas and inspire them when needed. I lead with empathy, thoughtfulness and kindness. I also believe consistency is key as a leader so that my team understands and knows what to expect from me. Because I am reflective in practice, I consider my past successes as well as my failures so that I may grow as a leader. It is extremely important for me to re-visit my established goals at the onset of each new school year as it is equally important for me to create new benchmarks and goals for myself and my organization with each new school year. I often use the phrase, "work smarter, not harder" with my team. I also believe in adopting and modifying the leadership practices of those leaders I respect. In closing, I am a firm believer in making sure my leadership philosophy helps guide my daily actions and decision-making."
Our Current Young Alumni Fellow (Fall 2021-2023)
Established in 2019, the CDLS Young Alumni Fellow is filled by a young alumnus of the Leadership Development Program.
Image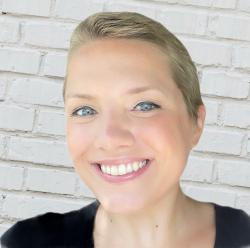 We are pleased to welcome Ms. Lorelei Colbert '14, as our CDLS Young Alumni Fellow!
Lorelei is a connector and creator. From starting her career in international branding and product development with Waterford, to serving various entities in the home furnishings industry, Lorelei has carried her creativity, curiosity and positive, determined spirit to each opportunity.
In September of 2020, Lorelei was diagnosed with Triple Negative Breast Cancer and knew the only way to face this disease was with her favorite mottos: make an impact and seize the day. Alas, the Chemo to Kindness℠ Challenge was born to spread awareness and uplift her spirits. Thanks to the support of her community, she thrived through treatment and helped generate more than 1,700 global acts of kindness that impacted 75 non-profits and countless individuals. She is currently continuing her work to spread awareness while taking on various creative opportunities.
While at Rider, Lorelei was involved with the Educational Opportunity Program, Student Government Association, Leadership Development Program, DAARSTOC, Women's Lacrosse Club, Orientation Staff, Tour Guide and more. Lorelei believes, "every person at every level has the potential to lead. Leadership is the ability to engage, empower and uplift. The development of one's leadership skills is important for personal and professional growth-- for oneself, one's team, one's company and one's community. I believe in servant leadership. A true leader has the ability to communicate a shared vision, navigate the uncertainties that come with life with creative solutions and hone in on the varied strengths of individuals to achieve a common goal."