Rider presents: Leadership Live!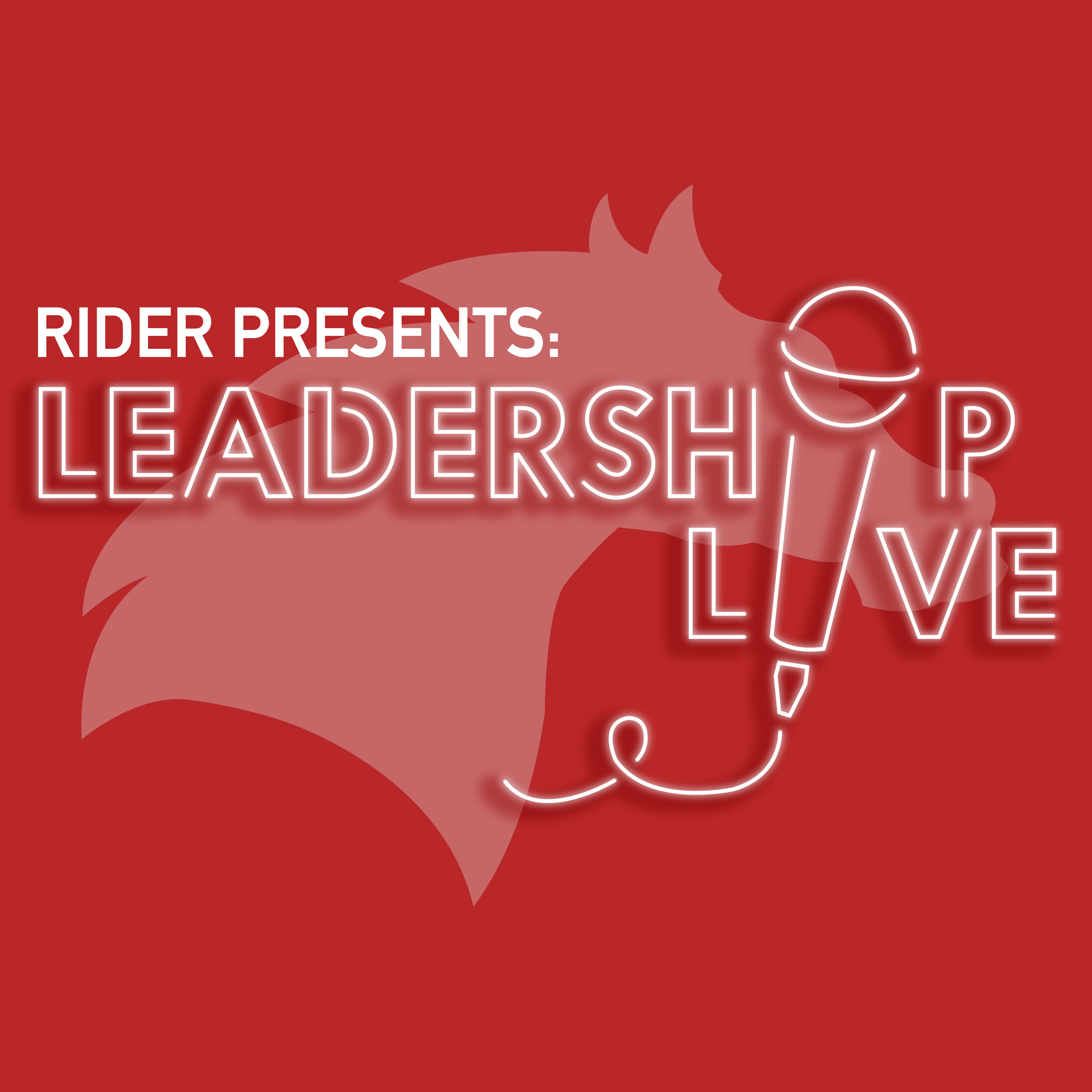 "Rider presents: Leadership Live!"
Saturday, February 22, 2020
11:30 a.m. – 3:15 p.m.
Cavalla Room, Rider University, Lawrenceville Campus
The Rider University community is invited to attend this exciting and NEW event designed to develop your leadership!
The Center for the Development of Leadership Skills, the Office of Student Involvement, and the Student Government Association has teamed up to create this engaging and inspirational experience that will help students to strengthen their leadership capacities.
"Rider presents: Leadership Live!" is a fast-paced and fun event that will use TedX style talks, small group facilitated discussions, and fun activities to share perspectives and lessons about leadership that are sure to make an impact and create new insights.
This year's theme for our event is "Building Resilience and Grit". Our featured speakers will share personal and professional stories that will touch upon such topics as negative self-talk, vulnerability, advocacy and positive relationships. At various points during the event, participants will have an opportunity to discuss and reflect upon what they've learned within small groups.
Our featured speakers are:
Jessi LaCosta, BlueRio Institute (keynote)
Petra Gaskins '14 (alumni speaker)
Julianna Ezzo '20 (Education)
Peter Lee-Kramer '21 (Psychology)
Rashaan Monroe '21 (EdD, Educational Leadership)
Betsy Podsiadlo '20 (Voice Performance)
Learn more about each speaker!
"Rider presents: Leadership Live!" is a free event, but spaces are limited to the first 100 students who register! The last day to register is February 15, but why wait? Register today!