Rider Alumnus - CDLS Leadership Legacy Award
The Center for the Development of Leadership Skills will begin to seek nominations and applications for the 2021 CDLS Leadership Legacy Award in January 2021!​
Click here if you do wish to nominate a deserving alumnus.
The deadline for applications for the CDLS Leadership Legacy Award will be the beginning of March 2021 (date TBD).


Submit a Recommendation Letter
---
2020 Leadership Legacy Award Recipient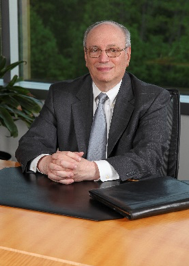 Congratulations to Mr. Robert Goldsmith '69, the recipient of the 2020 CDLS Leadership Legacy Award. Mr. Goldsmith is currently the Executive Director of Adults and Children with Learning Disabilities, an organization that advocates for and assists those with intellectual, developmental, and physical disabilities in Suffolk and Nassau counties (NY). When he began leading the organization in 2014, he took the time to deeply understand the existing organization so that he could create a vision for its future and develop strategic initiatives to allow ACLD to increase its efforts in serving its community. His leadership is characterized by honesty, care, building coalitions, and very importantly, developing the leadership capacities of his staff. Mr. Goldsmith is strongly committed to succession planning and assuring that ACLD is able to continue their great work once he leaves the organization. He takes the time to teach, mentor and assist younger leaders to achieve their dreams and reach their potential. He believes in modeling the way and is a true example of an inclusive and empowering leader.
Some of the notable accomplishments of ACLD during his tenure have been:
The creation of ACLD Cleaning Services which employs individuals with developmental disabilities.
A recycling program called "RewearABLE" that staffs individuals with developmental disabilities to help collect, sort, and sanitize donated/used clothing.
The growth of the ACLD residential homes from 29 to over 50 homes.
The expansion of ACLD Day Service programs from 300 to nearly 500 participants.
ACLD was voted as one of the best non-profits to work for in Long Island.
Mr. Goldsmith has been a lifelong advocate for individuals with special needs, and his lasting contributions to ACLD will certainly allow future generations of leaders to continue along the clear road map that he has created.
---
General Information
This prestigious recognition will be awarded to one Rider alumnus who has demonstrated excellence in leadership through service to others both in their professional (place of employment) and personal (volunteer commitments) endeavors.
The recipient of this award will demonstrate that they have:
Worked toward promoting positive change on behalf of others and society

Created a leadership culture within their professional and personal endeavors that focuses on providing service to others

Valued team leadership and inclusiveness above individual leadership

Led in their professional and personal endeavors with a "long term view" by mentoring and preparing future leaders

Made significant leadership contributions to their professional/personal endeavors and to the community that will continue into the future (e.g., programming, events, improvements)

Led and served with integrity and the respect of their followers and the community
Additionally, candidates will show that they have provided true leadership and service to others by demonstrating they have worked toward:
Ensuring that whoever comes into contact with the professional/personal organizations has a positive experience.

Developing a culture where everyone feels appreciated, involved, supported and challenged to their best.

Leaving improved organizations to the next generation of leaders.
---
Additional Criteria/Factors
Candidates must demonstrate impactful leadership and contributions through both professional and personal endeavors.

Candidates need not demonstrate a breadth of involvement and contributions. Rather, the candidate must demonstrate that their leadership has been focused on service to others and has made a significant and lasting impact in positively changing their professional and personal communities.

Examples of service include, but are not limited to: professional organization/committee involvement, significant contributions at one's place of employment (i.e., changes in culture or process), monetary and time donations, community service participation, community organization involvement (Big Brothers/Big Sisters, Special Olympics, Boy Scout/Girl Scouts, religious organizations, township committees, EMS).

Award winners may only receive the award once. Those who apply, but do not win, are eligible to reapply in future years.
---
Evaluation Process
From the candidates who have best demonstrated their fulfillment of the award criteria through their application, the top candidates for the award will be chosen to participate in a 30 minute interview with the selection committee in late March. Based upon the interview and the overall application, an award recipient will be determined.
Any and all of the committee's decisions are final.
All candidates will be notified of their application status in early March.
Presentation of the CDLS Leadership Legacy Award
The recipient of the award will be invited to attend a Rider Alumni event at the end of the Spring semester to receive the award.
---
Past Award Recipients
2018 – Dr. Kathy Stratton, Psychologist, Rider Counseling Services
2015 - Harold V. Laudien '03, CEO of Mercer Wealth Management
2016 - Jeffrey Barnhart '77, CEO and President of Creative Marketing Alliance
2017 - Paulette DiNardo, Director of Pupil Services at Hopewell Regional School District
---
Questions?
If you have any questions about the application process or the information sessions, please e-mail us at [email protected]. We look forward to receiving your application packets.
---
When completing the online application, please note that the application cannot be saved and completed at a later time. As a result, ensure that you have enough time and all required information to complete the application before beginning the process.