Leadership Development Program
General Information
A program of Rider's Center for the Development of Leadership Skills (CDLS), the Leadership Development Program (LDP) believes that leadership is a process in which one individual influences others to attain goals for the common good. Every one of us has the opportunity to be a leader and a role model for someone. You don't have to be a CEO, elected official, or designated leader to find opportunities to make a difference. We can all learn to be effective leaders.
The Leadership Development Program at Rider is a University-wide program that is open to all majors. Upon successful completion of the requirements listed below, students will obtain a Leadership Certificate upon graduation from Rider:
Foundations of Leadership course (3 credit course – must earn a B or better)
The Leadership for Change Seminar Series (3 seminars each composed of 3 total)

Ethics or Multicultural Studies elective (3 credit course – must earn a B or better)

Leadership Practicum (200 supervised units of actual leadership experience in clubs, organizations, internships, fieldwork, community service, etc.)

Career Development Workshops

LDP Sponsored or Endorsed Program/Workshop Attendance

The maintenance of at least a 2.5 cumulative grade point average (*Applicants with a cumulative GPA of 2.5 or less will not be considered for membership into the LDP)
Leadership Development through the LDP:
Begins as early as the freshman year and continues through senior year
Is delivered by faculty and staff trained to coach and mentor students
Features academic coursework in leadership and ethics/diversity
Encourages leadership practice through co-curricular and community involvement
Assesses student mastery of core interpersonal skills in communication, influence, and teamwork
Provides a balance of challenge and support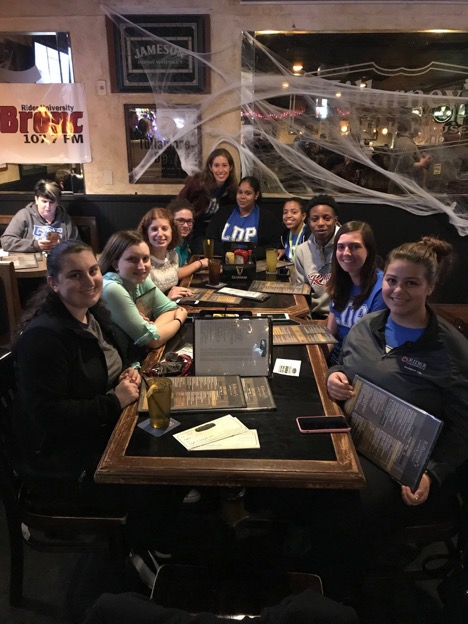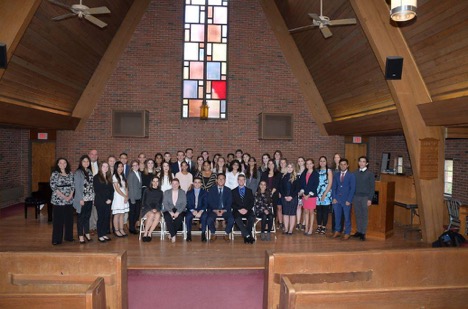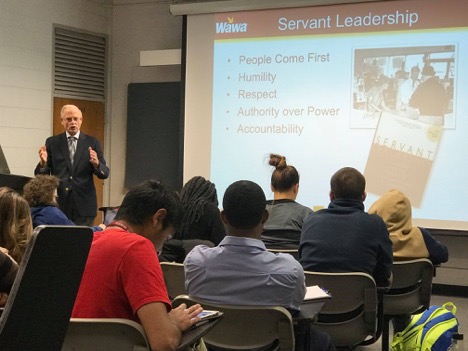 The centerpiece of the CDLS is the Leadership Development Program (LDP), which is open to students of all majors at the University. The LDP is designed to create confident leaders by combining traditional academic learning with intensive skill training and supervised leadership experience through co-curricular activities, experiential learning, fieldwork, and community service. Students in the LDP participate in the program from the time they are accepted to the time they graduate Rider. Upon completion of the program, our graduating students are awarded a Certificate of Leadership, which is noted officially on each student's transcript.
The three components of the LDP (Academic, Experiential, and Practical) apply knowledge and skills that are strengthened with "hands-on" participation in leadership and team environments. Through coaching and training, our students reinforce the leadership and interpersonal skills to Team Building, Influence, and Communication throughout their time at Rider.
The requirements necessary to obtain the Certificate in Leadership are as follows:
Foundations of Leadership Course (LDP 200) – 3 credits
Foundations of Leadership (LDP 200) is the first course in the sequence of academic and co-curricular requirements for the Leadership Development Program. LDP 200 introduces students to historical and contemporary leadership theories, gives students an awareness of their interpersonal and leadership tendencies, and guides them along a developmental path to becoming confident leaders.
Ethics or Multicultural Studies Elective – 3 credits
The ethics or multicultural studies elective allows students to enhance their leadership abilities through exposure to different cultures, ethnic groups, and social classes. Other courses analyze case studies to determine the nature of ethical problems and the criteria for their adequate solution. Students select one ethics or multicultural studies course from a robust list of courses offered at Rider to fulfill this requirement.
Leadership for Change Seminar Series
The Leadership for Change Seminar Series is designed to enhance an LDP member's understanding of how their leadership can guide positive change. The curriculum is based off of the Social Change Model of Leadership Development (Komivez, et. al). Through experiential activities, self-assessment, and reflection, LDP members will learn more about themselves, how to work more effectively with others, and how their leadership can create social change in both their personal and professional lives. The series is comprised of 3 seminars, each meeting 3 times (for a total of 9 classes).
Co-Curricular/Experiential Leadership Opportunities (Leadership Practicum)
To accrue 200 units of supervised leadership experience, students apply their classroom and experiential learning by participating and actively leading others in student government, various clubs and organizations, fraternities/sororities, athletics, internships, student employment, or community service projects. Based on the student's level of involvement for the co-curricular activities, points are awarded on a sliding scale each semester.
---
To find out more about the Leadership Development Program, please read our Frequently Asked Questions or contact:
Associate Director, CDLS and Director, LDP