CDLS Fellowship
The CDLS Fellowship is an initiative that provides the opportunity for prominent and influential professionals and educators, including Rider alumni, friends, and faculty, to educate, connect with, and mentor current Leadership Development Program members and student leaders at Rider. This prestigious leadership opportunity is intended to support the quality leadership education provided to students at Rider through the Center.
Main Goals of the CDLS Fellow:
To provide leadership development and education for Rider student leaders (e.g., workshops, facilitating a Leadership Skill Seminar).
To connect with and mentor the student leaders in the Leadership Development Program.

Assist students in developing their career/personal lives post-college.
Provide opportunities for reflection.
Offer advice, guidance, and feedback concerning students' development and leadership action plans.

To focus specifically on the transition plans and career goals of seniors in the LDP.
To inspire and mentor new LDP members by assisting them with their leadership development and providing guidance and advice on how to make the most of their leadership journey while at Rider.
To provide connections with and links to external organizations that may benefit to students' leadership development.
To strengthen the connections between the CDLS, the Rider community, and key contributors to the Rider community.
To contribute to the CDLS by utilizing individual strengths and expertise (i.e., research, workshop facilitation, fundraising).
Fellow Selection and Term:
The CDLS Fellows are invited by the CDLS staff to participate in a fellowship term of no less than two years. Additionally, Fellows with various backgrounds (e.g., business, education, sciences, arts) are sought after to mirror the population of the Leadership Development Program.
Our Current Fellow (Fall 2019-2021)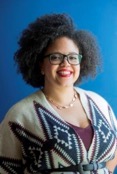 The Center for the Development of Leadership Skills is pleased to welcome our new CDLS Fellow, Ms. Carmen Gandulla '03, Director of Community Development for the City of Jersey City.
After a 12 plus year-career as a banking financial service professional she decided to focus her attention towards government and public sector work. During her career as a banker at JP Morgan Chase & Co, she was known as highly versatile, results driven professional. Areas of expertise were business strategy development, relationship management, business banking, investment banking, finance operations, consumer and business lending. Under her leadership, the City of Jersey City receives about $50 million of federal aid in the form of grants, which consist of CDBG, HOME, HOWPA and ESG. In addition, she is the Chairperson for the Affordable Housing Trust Fund Review Committee, administering additional $10 million dollars at the municipal level for development and preservation of affordable housing units. Within the County of Hudson she serves on the Alliance to End Homeliness' and Homelessness Trust Fund Executive Board.
Ms. Gandulla graduated from Rider with a Bachelor of Liberal Arts & Science degree with a Concentration in Business Policy Law.
About her leadership philosophy, Ms. Gandulla writes, "I am relentlessly curious about life, business, family, community and society. The practice of listening to others is one of my strongest qualities and the art of seeking to understand therefore to be understood is a listening principle. I care about people, their wellness and their success. The type of environment that I create is of positive reflection and inspiration. Communication is critical to the success of anyone in any organization. Never stop being a student of your business or craft."
Our Current Young Alumni Fellow (Fall 2019-2021)
New for Fall 2019, we are pleased to welcome our very first Young Alumni Fellow! While the role of this Fellow is similar to that of our CDLS Fellow, this role is filled by a young alumnus of the Leadership Development Program.
Our first Young Alumni Fellow is Mr. Kenneth Jacobs '10.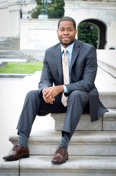 Mr. Jacobs received his Bachelor of Arts degree in 2010, along with a Certificate of Legal Studies and a Certificate in Leadership. He is currently working as a Legal Assistant with the United Negro College Fund, Inc. in the Washington DC area, but has also worked as a legal researcher (Baker & Miller, PLLC) and administrative assistant (Congressional Black Caucus Foundation, Inc.).
In January 2016, Mr. Jacobs founded the Urban Leadership Education and Development Institute, Inc. (ULEAD) where he provides young students the opportunity to learn about leadership and develop their leadership skills, capacities, and leadership self-efficacy. He also continues to serve the Rider community through his work as chair of the BOLD Alumni Council's Diversity & Inclusion Committee.
Mr. Jacobs believes that "leadership is when someone uses their gifts and talents to make a positive impact in the community". We feel very fortunate that Mr. Jacobs will share his gifts, talents, and leadership lessons with us so that we can be more confident in our abilities to make positive changes in our community!