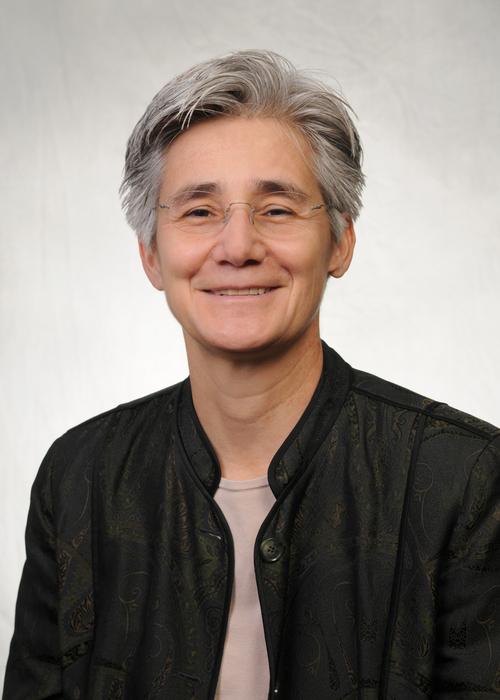 Dr. Kathleen M. Browne (GEMS Chair) received her Ph.D. from the University of Miami in 1993 and currently holds the rank of Associate Professor of Geological and Marine Sciences. Kathy was appointed GEMS Chair in 2017. Her Ph.D. thesis investigated the processes controlling the formation of lamination in Bahamian cyanobacterial mats and mounds known as stromatolites. Kathy's research interests focus on the interaction of sedimentological, biological, and chemical processes producing cyanobacterial mats in subtropical, carbonate environments in the Bahamas and Australia. This research has been supported by grants from the National Geographic Society and the Kanagawa Museum of Natural History, Tokyo. Most recently, Kathy has been working with students to study eutrophic lakes and implement solutions to address issues identified in this work. She also has been working on science education projects, including the use of digital media to enhance learning, developing connection-making skills, improve education student learning by using the NGSS, and the use of civic engagement in the learning process. In addition, she has initiated long-term chemical and physical studies of Centennial Lake on the Rider University campus as part of the Centennial Lake Watershed Restoration Project. From 2003 until 2013, Kathy served as the University's Assistant Provost, Academic Director of the Bristol-Myers Squibb Center for Science Teaching and Learning, and the Director of the Rider Science Education and Literacy Center (SELECT).
Primary Teaching Responsibilities
Oceanography
Introduction to the Integrated Sciences and Math
Seminar in the Integrated Sciences and Math
Discovery Science
Earth Materials and Processes Lab
Selected Publication Titles and Sources
National Science Education for New Civic Engagements and Responsibilities (SENCER) Model Course: Discovery Science (SCI-100). http://serc.carleton.edu/sencer/discoveryscience/index.html.
Preparing to teach in the "Next Generation" science classroom: insights from classroom practitioners. NJEA Review.
Preparing for the next generation science standards through a K-16 collaboration: Insight from district administrators. Educational Viewpoints.
Modern marine stromatolitic structures: the sediment dilemma. Stromatolites: Interaction of Microbes with Sediments.
Schizothrix gebeleinii sp. nov. builds subtidal stromatolites, Lee Stocking Island, Bahamas. Algological Studies.
Modern marine stromatolites in the Exuma Cays, Bahamas: Uncommonly Common. Facies.
Normal-marine salinity of intertidal stromatolites, Exuma Islands, Bahamas. Geology.