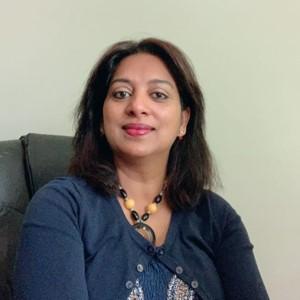 Education
BSN (1991),
MSN, NP (2004),
ANCC Board certified-APRN(2005-2025),
Doctoral degree (DNP) in Nursing(2019).
Experience
Over 10 years of experience in geriatrics / long-term care
Over 20 years of experience in medical oncology/telemetry/pain management
Over 15 years of online teaching experience.
Currently licensed in: FLORIDA, OHIO, MISSOURI (COMPACT), and ILLINOIS
Courses Taught
List of all graduate level (MSN, DNP, and/or PhD in nursing) courses taught and are the faculty of record: (Didactic and Clinical instruction)
NURS 703: ETHICS FOR ADVANCED NURSING PRACTICE(Maryville University, DNP )
NURS 701: FOUNDATIONS OF CLINICAL SCHOLARSHIP(Maryville University, DNP)
NURS 611: ADVANCED PATHOPHYSIOLOGY (Maryville University, MSN)
NURS 623: ADULT GERO HEALTH CARE II(Maryville University MSN)
NURS 612: ADVANCED HLTH ASSESSMENT(Maryville University, ANP)
NURS 624: ADULT GERO NURS PRACTITION PRACTICUM(Maryville University, ANP)
NURS 629: PEDIATRIC/FAMILY HEALTH CARE(Maryville University, NP)
NURS 630: FAMILY NURSE PRACTITIONER PRACTICUM (Maryville University, FNP)
NURS 630: PEDIATRIC/FAMILY NP PRACTICUM(Maryville University, FNP)
NUR-513;Course Title: Introduction to Advanced Registered Nursing (Grand Canyon University)
NUR-641E  Advanced Pathophysiology and Pharmacology for Nurse Educators course(Grand Canyon University)
NUR-590-XCO1059TB-Evidence-Based project (Practice in Nursing and Healthcare) (GCU)            
Online Skills
Experience with Brightspace education software, Canvas, Loud Cloud, and multiple EMRs
Exceptional computer skills using Microsoft Office applications and adobe connect meeting technology.
Ability to work effectively in a remote environment with minimal supervision.
Remain current with trends, and advancement in technology that are applicable to the program and actively participate in professional development.
Experience
Academia
Rider University : Full time lecturer for MSN/NP program 2021).
Virtual clinical preceptor (Grand Canyon University 2020-2021)
Maryville University (2007-2021-online): (MSN/ NP):  Adult / Gerontology Nurse Practitioner Practicum II, Advanced Health Assessment, Adult / Gerontology Nurse Health Care II, Advanced Pathophysiology . DNP (2020-2021 Online) : 1) Ethics for Advanced Nursing Practice. 2) Foundations of clinical scholarship.
Grand Canyon University (2017-2021 Online): MSN/Nurse educators and Nurse practitioner program: (Patho pharmacology, nursing ethics and theory, nursing research, healthcare policy, population-based healthcare, informatics and healthcare technologies, leadership and strategic management, organization, and healthcare systems).
Clinical Practice
IMA medical group: VA Compensation and Pension (C & P type) Exams ( 9/18/17 till present).

Serve as a medical professional to evaluate and perform clear, comprehensive, and concise medical examinations for active and retired military personnel.

ANP- St. Luke's hospital (woods mill medical associates Inc, internal medicine clinic) (12/1/15-8/16/17):

Collaborated with physician team on a regular basis to deliver patient care
Assess patient's health by performing thorough interviews and physical examinations
Obtaining, updating, and studying medical histories for participation in clinical trials conducted at the facility .
Document patient care services by using EMR system, Manage and treat various acute and chronic medical conditions with appropriate labs, procedure, and medical treatment
Education and Awards
Doctorate in Nursing Practice (DNP) at Grand Canyon University (2017-2019)
Barnes Jewish college of nursing at Washington University, St. Louis (2004).
Nurse of the year in advancing career at Missouri Baptist hospital (2007).
Nurse of the year: Forest Park Hospital (2001)
Selected and Recent Journal Articles:
Patient resource article for head and neck cancer and sarcoma department for Site man cancer center on 'oral complication and coping mechanism for side effects of chemo and radiation          therapy' (2013).
J. Ley, B. Nussenbaum, J. Diaz, Rich, R. Paniello, R. Uppaluri, W. Thorstad, H. Gay, J. Varges, T. Wildes,
L. Michel, D. Adkins; Comparison of clinical primary tumor site response to induction      chemotherapy with APF (nab-paclitaxel, cisplatin, and 5-fu) or APF +Cetuximab in patients with            locally advanced squamous cell carcinoma of the head and neck (SCCHN) (Journal of oncology, 2014), (ASCO 2011 #5560). 
Implementing Diet and Activity Modifications with an Educational Program to Reduce Cardiovascular Risk Factors among Asian Indian Females.           
Varges, Jaisy. Grand Canyon University, ProQuest Dissertations Publishing, 2020. 27837138.
Reviewed Advanced Pathophysiology book for Jones & Bartlett Publishing company
Value – Rider University 
Program
Lecturer: Department of Graduate Education, Leadership, and Counseling BSN-MSN-APRN
Curriculum Development and review
APRN, 5003, OL1, Advanced Pathophysiology
NUR 406 OLA : Pop Hlth&Clinic Prev acrs Life          
Developed Full courses for Fall semester 2021:
APRN, 5002, OLB, Applied Theory for the APRN
NUR 403 OL2 Info Mgt&App.Patient Care Tech
APRN 5006 OLA Health Delivery/Info Systems
Fall 2021 and Spring 2022:
Panelists for a Webinar presented by Rider University explores the future of the NP role - www.rider.edu/nurses.
Participate in the faculty development process to enhance knowledge, skills, and abilities in learner-centered instruction
Refer students with questions regarding financial aid, academics, attendance, and personal issues or concerns to the appropriate departments
Attend faculty meetings organized by the Department Chair in the development, review, and revision of a current online curriculum within the department.
Assist Director of nursing program to prepare for the CCNE accreditation documentation, self-studies, annual professional development plan, complete professional development activities and submit adequate documentation when requested.
Make recommendations and revise current courses to supports the Rider University style of system delivery.