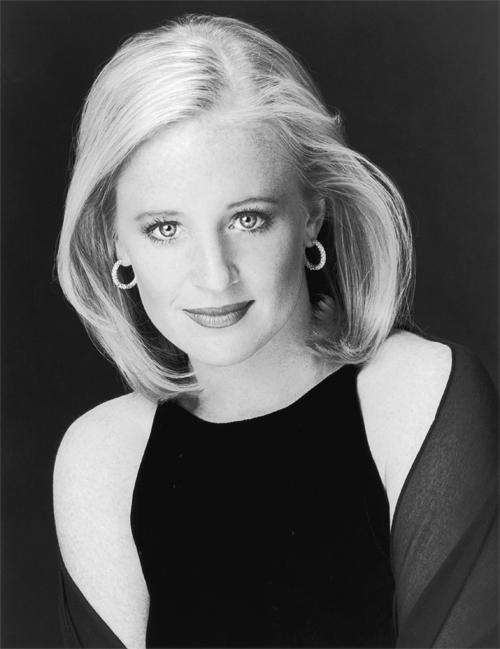 Soprano Elizabeth Sutton is an Priority Adjunct Assistant Professor of Voice at Westminster Choir College and a lyric coloratura soprano critically acclaimed for her remarkable singing and stage presence. "More vocally or theatrically charming singers than Elizabeth Sutton …are hard to imagine," declared Philadelphia Inquirer's David Patrick Stearns in reviewing her role as Susanna in New Jersey Opera's production of "Le Nozze di Figaro." Similarly, the Milwaukee Journal Sentinel hailed her "superb pitch, precision and musical sensibility" as Gretel in Skylight Opera Theatre's update of "Hansel and Gretel."
At Westminster, Elizabeth is an accomplished and respected teacher that exudes love for singing and encourages her students to pursue their individual path as singers; whether as performers, educators, or future professionals moving the artistic world forward. Her studio is a vibrant and collaborative place where strong relationships are built and where inspired artistic and vocal growth is the goal.
Elizabeth earned her Bachelor of Music Education from Bowling Green State University and a Master of Music in vocal performance from Cincinnati College-Conservatory of Music. At Westminster, she routinely performs faculty recitals where she demonstrates her elegant singing and fully engages her audiences with her generous spirit.
Past seasons have seen successful debuts with opera companies and festivals throughout the United States, Italy and Austria including the Caramoor International Music Festival, New Jersey Opera, Opera Cleveland, Skylight Opera Theater, American International Music School, (A.I.M.S) and Lucca Opera Theater, Italy. In concert appearances, Ms. Sutton has been featured as a soloist with the Huntington Choral Society, Princeton Society of Musical Amateurs, the Southern Delaware Chorale Arts Society, New Haven Chorale, Norwalk Chamber Ensemble, the Graz Festival Orchestra, the Lucca Festival Orchestra, the Cincinnati Conservatory Philharmonic, and with The Korean National Arts Society.
Elizabeth lives with her husband in Pennington, New Jersey and is the delighted mother of two daughters.