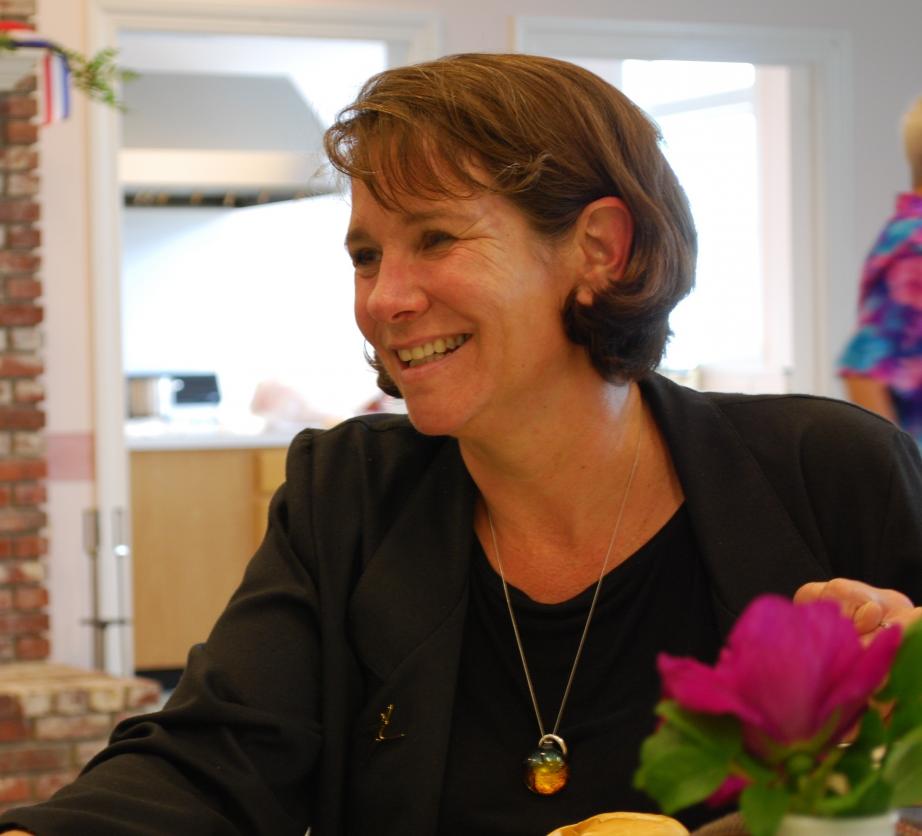 Kim Chandler Vaccaro is Associate Professor of Dance at Rider University in Lawrenceville, N.J. She began her dance career in Barrington, R.I., studying and teaching with Irene Seeley. She became a professional dancer and teacher whilst earning a bachelor's degree in Choreography and Performance from the University of California at Santa Barbara; a master's degree in Dance Education from the University of California at Los Angeles; and a Doctorate of Education from Temple University in Philadelphia, Pa. During this time, she performed in numerous modern dance companies, choreographed and produced her own work, and taught dance at colleges on both the East and West Coasts.
Dr. Vaccaro has taught at the American Repertory Ballet's Princeton Ballet School since 1989 where she was also an educational consultant. She wrote the librettos, and/or trained the teaching artists, and/or wrote the educational materials for Billy the Kid (1998), The Nutcracker (1999, 2002), Cinderella (2001), Lambarena (2002), Ballet 101 (2002), Dangerous Beauty (2003) and The Shrew (2004). In addition to lecturing nation- wide on dance education, Dr. Vaccaro often leads workshops for dance and public school teachers, both for American Repertory Ballet and around the state with various arts organizations.
Dr. Vaccaro has choreographed more than 30 dance pieces including Proximity, Signatures, Webtango and Walkin' for Rider students, and Fantastics (2000) and Spunk (2004) for Rider's Theatre Program. In 2005 she started the series Rider Dances and she wrote the music and choreographed Mi Fuego for the inaugural event, which has been followed by original dance works: Rider Dances in the Yvonne, Rider Dances with the Band, Rider Dances for All Ages, Rider Dances in the 21st Century, Rider Dances with the Ghosts, Rider Dances with American Repertory Ballet, Rider Dances with Laney Engelhard, Rider Dances Everywhere, Rider Dances Innovate and Collaborate, and  Rider Dancespaces. She is the co-author of Jazz Dance Today with Lorraine Person Kreigel, the editor of Dance In My Life, a contributing author to the 2014 Jazz Dance: Roots and Branches. In 2015 She also wrote CoMBo: Conditioning for Mind-body based on the movement system she developed and now teaches.
Dr. Vaccaro's research for the past five years has centered on focus and creativity and recently was awarded a full semester sabbatical to study at Naropa University in Boulder, Colo. to study Mindfulness and Metacognition in Dance Teaching.