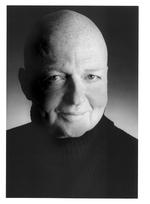 Tenor Charles Walker has been a member of the Westminster Voice Faculty since 1994 and Coordinator of Westminster's High School Solo Vocal Artist Institute since 2009. He studied at the Curtis Institute, earned a Bachelor of Music Education degree from the University of Delaware, studied at the Mozarteum in Salzburg, studied opera and acting at Boston University with Adelaide Bishop, Mac Morgan and Robert Gartside and attended the Ambler Institute for four seasons where he studied with Todd Duncan and Eleanor Steber.
His career as a character tenor and actor took him to opera, concert and theater stages in the U.S., Europe and South America before his work at Westminster began. He was a featured actor in the hit play, Strider, on Broadway in 1981. He was also featured in productions of Leonard Bernstein's last opera, A Quiet Place, in the premiere production with the Houston Grand Opera, as well as further productions at LaScala, the Kennedy Center and the Vienna Staatsoper. He can be heard on the Grammy-nominated recording of the opera on Deutsche Grammophon recording. 
In 1986 he was a featured soloist on A Capitol Fourth on PBS and for a subsequent U.S tour singing Songfest with Leonard Bernstein on the podium of the National Symphony and a trans-European broadcast of the same work on RAI with the Orchestra di Santa Cecilia in Rome once again with the Maestro on the podium. For 10 years, Mr. Walker created the characters, Alfredo Sorta-Pudgy, Sum Sing-Low and Dame Emily Post-Morddum for the internationally acclaimed comedy troupe, La Gran Scena Opera di New York. Mr. Walker has directed productions of Le Nozze di Figaro, Dido and Aeneas, Mary Poppins, The Secret Garden, Fiddler on the Roof, Sideshow, You're A Good Man Charley Brown, Trial by Jury, Once Upon a Mattress, GodSpell and A Little Shop of Horrors for various community theaters through out New Jersey.