Rider's first-ever radio opera directed by Professor Susan Ashbaker and performed by Westminster Choir College's "Performing in Lyric Theater" class.
Image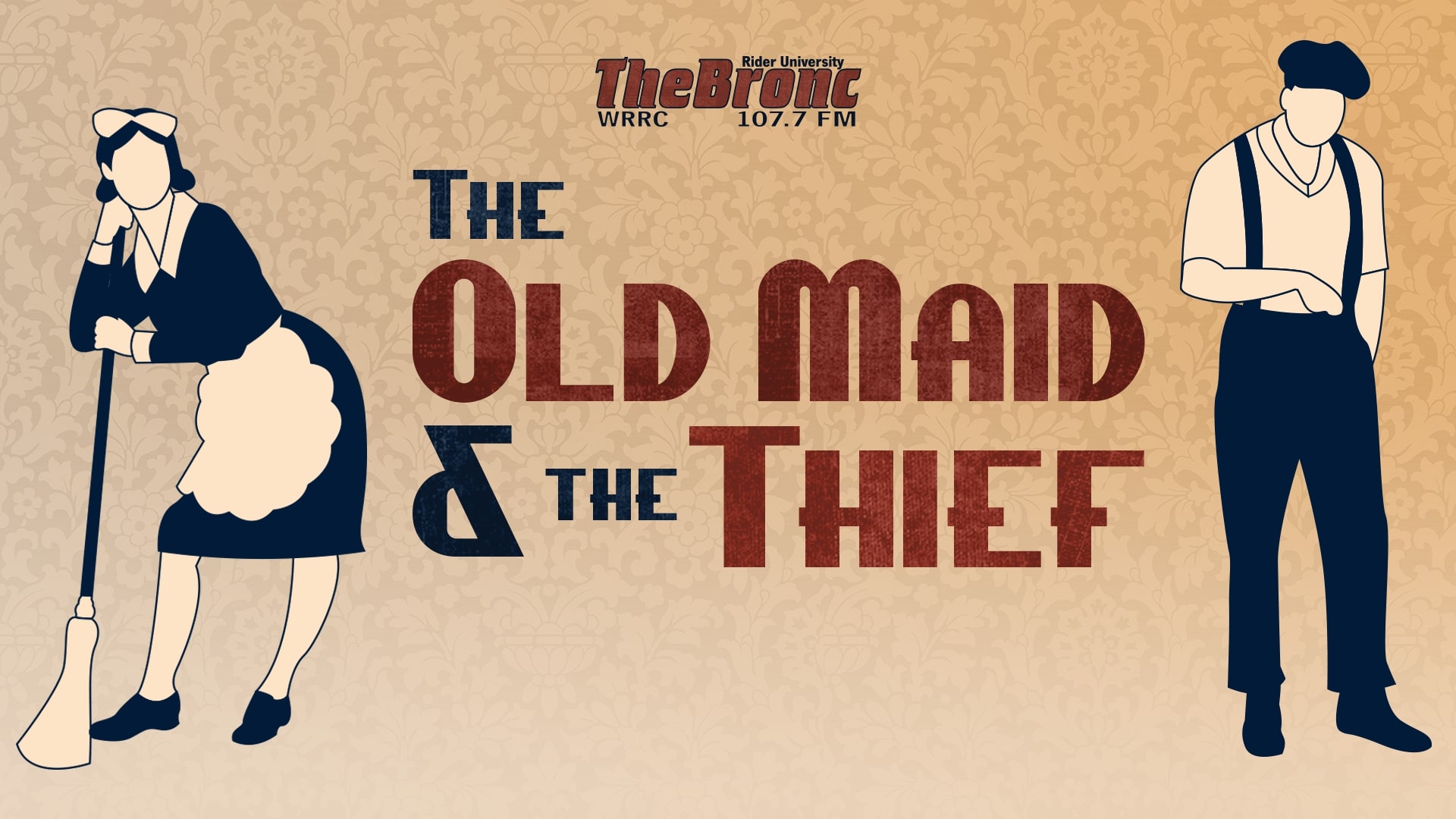 Gian Carlo Menotti's The Old Maid & The Thief is a story about Miss Todd and Laetitia who believe that their guest, Bob, is an escaped thief from a nearby prison. They want to get rid of him but don't know how to without danger to themselves, so they decide to leave money out for Bob to take.
Believing Bob will eventually take the money and leave, or he will be caught taking it and they will be rid of him. After a week, Laetitia declares that Bob has taken all the money, but he hasn't tried to leave. However, what Laetitia really wants is to go away with Bob and begin to live life before she grows old.
To listen to The Old Maid and the Thief, tune in to 107.7 FM, listen online at www.1077TheBronc.com on WRRC1, or tune in on your mobile device, Apple CarPlay and Android Auto. Download WRRC1 in the Google Play and Apple App stores or ask Alexa to "Play 1077 The Bronc" when you download WRRC's Alexa skill.

View or Download the program.
Performers
Susan S. Ashbaker, music director
Crystal Manich, dramatic coaching
Susan S. Ashbaker, pianist/advertising songs
Seth Trumbore, pianist/opera
Cast 
Narrator: James Harris,
Advertising Songs:  Joe Richwine
Miss Todd:  Alicia Barry, Mala Weissberg
Laetitia:  Lillie Judge, Victoria Vazquez (Natasha McFarland Rhoads, intern)
Miss Pinkerton:  Amy Brandt, Michaela Carey
Bob:  Noah Bram, Jacob Keleman, Gabe Woods
Radio Production
John Mozes, general manager, 107.7 The Bronc
Radio producers/associates:  Anthony Collesano, Tommy Franks, Mandy McLean, Colin Monahan
Date & Time
No dates or times currently scheduled for this event.
Ticket Information
Listen to this broadcast on-air as well as online, on Google Play, Apple and Alexa.
On-Air in Mercer County at 107.7 FM
Online at www.1077TheBronc.com: Click on WRRC1 in the Listen Live Box
iPhone Users: Search and download the WRRC1 app in the Apple App store
Apple CarPlay using the WRRC1 app
Android Users: Download the WRRC1 app in Google Play
Android Auto using the WRRC1 app
Amazon Alexa: Download and set-up the WRRC skill. Ask Alexa to "Play 1077 The Bronc."