Celebrating Westminster's Class of 2021
Congratulations, Class of 2021!
Commencement is a proud day for students, families and the entire Westminster community. We look forward to welcoming graduates and their families to campus to celebrate Commencement during our in-person ceremony on May 14.
Commencement Recording
2021 Westminster Choir College of Rider University Commencement
Ceremony Schedule
8:30 a.m. - Students arrive for rehearsal
9 a.m. - Rehearsal 
Noon - Lunch provided for all students
1:30 p.m. - Doors open
1:40 p.m. - Pre-ceremony music begins
2 p.m. - Commencement begins
Class of 2021 In-Person Ceremony
Commencement will be held on the Lawrenceville Campus at 2pm.
This ceremony is for all WCC students who graduated in December 2020, January 2021, May 2021, or August 2021.
What to expect during Commencement
In alignment with CDC, New Jersey and Rider University COVID-19 protocols, the 2021 Westminster Choir College Commencement will be held on the Rider University campus in Lawrenceville, NJ.
The in-person ceremony will include a student processional, remarks from President Dell'Omo and a presentation of graduates where students will walk across the stage as their names are called.
Commencement is a ticketed event. Only guests with tickets will be permitted on campus. Graduates do not require a ticket and will be given a maximum of four guest tickets. There are no extra tickets. 
Refer to the Commencement Day Campus Map (PDF) for ceremony locations.
Class of 2020 In-Person Ceremony
The WCC Class of 2020 Ceremony will be held on Saturday, December 11, 2021 at Princeton University Chapel. This is the weekend of Readings and Carols.
This ceremony is for all WCC students who graduated in December 2019, January 2020, May 2020, or August 2020.
The ceremony is planned with the assumption that we are able to return to large in-person gatherings and that Princeton University has resumed permitting external events to occur in the Chapel by that point in time. Should coronavirus pandemic gathering restrictions continue into fall 2021, we will need to re-evaluate our plans.
Alumni Association Board President Stephen Brill '01
Memories of the Class of 2021
Recall cherished memories and significant events of the past four years.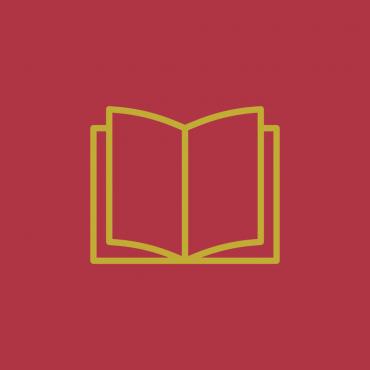 2021 Virtual Yearbook
Add your personal page, share your memories and connect with your classmates in this digital keepsake. The Class of 2021 virtual yearbook is a gift to you from the Alumni Association, as we welcome you as our newest members of the alumni family.
VIEW YEARBOOK
Get Ready to Celebrate
Make sure you use a custom Facebook Class of 2021 frame and share your celebration photos with #WCC2021 across social media.
Speakers, Charges and Honorary Degrees
The following is a list of the distinguished men and women whom we have been privileged to have speak at Commencement and upon whom we have conferred honorary degrees.
Year
Speaker/Charge/Honorary Degree
1933
Dr. John Finley Williamson, Commencement Speaker
1934
Dr. John Finley Williamson, Commencement Speaker
1935 
Dr. John Finley Williamson, Commencement Speaker and Charge to the Graduating Class
1936
Dr. John Erskine, Commencement Speaker
Dr. John Finley Williamson, Charge to Graduating Class
1937 
The Rev. Joseph Richard Sizoo, Commencement Speaker
Dr. John Finley Williamson, Charge to Graduating Class
1939  
The Rev. Charles Clayton Morrison, Commencement Speaker
Dr. John Finley Williamson, Charge to Graduating Class
1940
The Rev. Daniel Poling, Commencement Speaker
Dr. John Finley Williamson, Charge to Graduating Class
1941  
The Rev. Ralph W. Sockman, Commencement Speaker
Dr. John Finley Williamson, Charge to Graduating Class
1942
The Honorable Harold B. Wells, Commencement Speaker
Dr. John Finley Williamson, Charge to Graduating Class
1943
Dr. James Francis Cooke, Commencement Speaker
Dr. John Finley Williamson, Charge to Graduating Class
1944
The Rev. Peter Marshall, Commencement Speaker
Dr. John Finley Williamson, Charge to Graduating Class
1945 
The Rev. W. Edward Jordan, Commencement Speaker
Dr. John Finley Williamson, Charge to Graduating Class
1946 
George F. Thomas, Commencement Speaker
Dr. John Finley Williamson, Charge to Graduating Class
1947 
The Rev. Peter Marshall, Commencement Speaker
Dr. John Finley Williamson, Charge to Graduating Class
1948 
The Rev. Daniel A. Poling, Commencement Speaker
Dr. John Finley Williamson, Charge to Graduating Class
1949
The Rev. Clarence W. Cranford, Commencement Speaker
Dr. John Finley Williamson, Charge to Graduating Class
1950 
The Rev. Charles R. Erdman, Commencement Speaker
Dr. John Finley Williamson, Charge to Graduating Class
1951 
Elmer G. Homrighausen, Commencement Speaker
Dr. John Finley Williamson, Charge to Graduating Class
1952 
The Rev. Daniel A. Poling, Commencement Speaker
Dr. John Finley Williamson, Charge to Graduating Class
1953
The Rev. Clarence W. Cranford, Commencement Speaker
Dr. John Finley Williamson, Charge to Graduating Class
1954
The Rev. C. Ralston Smith, Commencement Speaker
Dr. John Finley Williamson, Charge to Graduating Class
1955 
The Honorable Harold E. Talbott, Commencement Speaker
Dr. John Finley Williamson, Charge to Graduating Class
1956
Andrew W. Mutch, Commencement Speaker
Dr. John Finley Williamson, Charge to Graduating Class
1957 
Dean Ernest P. Gordon, Commencement Speaker
John Finley Williamson, Charge to Graduating Class
1958 
Mark R. Thompson, Commencement Speaker
Dr. John Finley Williamson, Charge to Graduating Class 
1959 
D. Elton Trueblood, Commencement Speaker
Rev. William F. MacCalmont, Charge to Graduating Class
1960 
The Rev. Franklin Clark Fry, Commencement Speaker
Rev. William F. MacCalmont, Charge to Graduating Class
1961 
The Rev. C. Ralston Smith, Commencement Speaker
Rev. William F. MacCalmont, Charge to Graduating Class
1962
The Rev. Albert C. Outler, Commencement Speaker
Lee Hastings Bristol, Jr., Charge to Graduating Class
  Mary T. Krimmel, Master of Humane Letters
LoRean D. Hodapp, Master of Humane Letters
1963 
The Rev. Charles C. Noble, Commencement Speaker
Lee Hastings Bristol, Jr., Charge to Graduating Class
Leopold Stokowski, Doctor of Fine Arts
1964 
Roy Harris, Commencement Speaker
Lee Hastings Bristol, Jr., Charge to Graduating Class
Roy Harris, Doctor of Fine Arts
1965 
Alec Wyton, Commencement Speaker
Lee Hastings Bristol, Jr., Charge to Graduating Class
Alexander McCurdy, Doctor of Fine Arts
Wilfred C. Bain, Doctor of Fine Arts
1966 
Howard Hanson, Commencement Speaker
Leonard Bernstein, Charge to Graduating Class
Robert Stevens Baker, Doctor of Fine Arts
Leonard Bernstein, Doctor of Humanities
1967
The Rev. Theodore Parker Ferris, Commencement Speaker
Lee Hastings Bristol, Jr., Charge to Graduating Class
James Bernard Wallace, Doctor of Fine Arts
Donald Trowbridge Bryant, Doctor of Music
Theodore Parker Ferris, Doctor of Music
1968
Dorothy Maynor Rooks, Commencement Speaker
Lee Hastings Bristol, Jr., Charge to Graduating Class
Dorothy Maynor Rooks, Doctor of Fine Arts
William Steinberg, Doctor of Fine Arts
Paul Boepple, Doctor of Music
Kenneth Chorley, Doctor of Humanities
The Rev. Albert Frederick Bayly, Fellow of Westminster Choir College
Arnold Kunrad Kvam, Fellow of Westminster Choir College
Jack Noble White, Fellow of Westminster Choir College
1969 
Sir Arthur Bliss, Commencement Speaker
Lee Hastings Bristol, Jr., Charge to Graduating Class
Clarence Snyder, Doctor of Letters
John Albert Davis, Jr., Doctor of Letters
Francis Arthur Robinson, Doctor of Letters
Sir Arthur Bliss, Doctor of Fine Arts
Lee Hastings Bristol, Jr., Doctor of Fine Arts
Peggy Wood Walling, Fellow of Westminster Choir College
1970 
Presidential Inauguration Dr. J. Merrill Knapp, Doctor of Music
Dr. Malcolm Williamson, Doctor of Music
Paul Hume, Commencement Speaker
Ray Robinson, Charge to Graduating Class
Ronald Arnatt, Doctor of Music
Richard Feliciano, Fellow of Westminster Choir College
1971
George Lynn, Commencement Speaker
Ray Robinson, Charge to Graduating Class
Charles Hirt, Doctor of Fine Arts
Malcolm Williamson, Fellow of Westminster Choir College
Erik Routley, Fellow of Westminster Choir College
1972 
Lee Hastings Bristol, Jr., Commencement Speaker
Roger Wagner, Charge to Graduating Class
Roger Wagner, Doctor of Fine Arts
1973
Elaine Brown, Commencement Speaker
Ray Robinson, Charge to Graduating Class
Carl Weinrich, Doctor of Music
1974 
Elizabeth B. Ford, Commencement Speaker
Ray Robinson, Charge to Graduating Class
Arthur Mahlon Byers, Jr., Doctor of Divinity
1975 
Robert Shaw, Commencement Speaker
Ray Robinson, Charge to Graduating Class
Robert Shaw, Doctor of Humanities
1976 
Bob Hope, Commencement Speaker
Ray Robinson, Charge to Graduating Class
Bob Hope, Fellow of Westminster Choir College
1977 
Howard Swan, Commencement Speaker
Ray Robinson, Charge to Graduating Class
Howard Swan, Doctor of Humanities
1978 
Wilfred C. Bain, Commencement Speaker
Ray Robinson, Charge to Graduating Class
Wilhelm Ehmann, Doctor of Music
1979
Daniel Pinkham, Commencement Speaker
Ray Robinson, Charge to Graduating Class
Daniel Pinkham, Doctor of Music
Robert Dean Simpson, Fellow of Westminster Choir College
1980 
Sir David Willcocks, Commencement Speaker
Charles Schisler, Charge to Graduating Class
Sir David Willcocks, Doctor of Music
John Rutter, Fellow of Westminster Choir College
1981 
Sherrill Milnes, Commencement Speaker
Gian Carlo Menotti, Charge to Graduating Class
Gian Carlo Menotti, Doctor of Music
Sherrill Milnes, Doctor of Music
Ma Ge Shun, Fellow of Westminster Choir College
1982 
Zubin Mehta, Commencement Speaker
Joseph Flummerfelt, Charge to Graduating
Class Zubin Mehta, Doctor of Music
William T. Renneckar, Fellow of Westminster Choir College
1983 
Gilbert E. Kaplan, Commencement Speaker
Helen Kemp, Charge to Graduating Class
Gilbert E. Kaplan, Doctor of Humanities
1984 
Kathleen D. Battle, Commencement Speaker
Ray Robinson, Charge to Graduating Class
Kathleen D. Battle, Doctor of Music
1985 
Riccardo Muti, Commencement Speaker
Elly Ameling, Charge to Graduating Class
Riccardo Muti Doctor of Music
Elly Ameling, Doctor of Music
William H. Scheide, Doctor of Humanities
1986
Robert Shaw, Commencement Speaker
Frauke Haasemann, Charge to Graduating Class
Tatsusaburo Nishimura, Fellow of Westminster Choir College
1987 
Ernest LeRoy Boyer, Commencement Speaker
William James Mathias, Charge to Graduating Class
Helen Hubbert Kemp, Doctor of Music
William James Mathias, Doctor of Music
Ernest LeRoy Boyer, Doctor of Humanities
Dr. Ray Robinson, Doctor of Human Letters
1988 
William S. Fuller, Commencement Speaker
Glenn Parker, Charge to Graduating Class
Elaine Brown, Doctor of Music
Charles Schisler, Doctor of Fine Arts
1989 
Joseph Flummerfelt, Commencement Speaker
Donna Plasket, Charge to Graduating Class
Margaret Harshaw, Doctor of Music
Koichi Matsuda, Fellow of Westminster Choir College
1990 
George Gallup, Commencement Speaker
William Dalglish, Charge to Graduating Class
1991 
Hugh Wolff, Commencement Speaker
Frauke Haasemann/Brenda Smith, Charge to Graduating Class
Frauke Haasemann, Doctor of Music (awarded 3/13/91)
Keith Spalding, Doctor of Humanities
Elsie Hilliard Hillman '48, Doctor of Humanities
1992 
Kurt Masur, Commencement Speaker
Allen Crowell, Charge to Graduating Class
Kurt Masur, Doctor of Music
1993 
Helen Kemp, Commencement Speaker
Joseph Flummerfelt, Charge to the Graduating Class
1994
Carlisle Floyd, Commencement Speaker
Lois Laverty, Charge to the Graduating Class
Martin Katz, Doctor of Music
1995 
Katharine O'Neil-Bidwell, Commencement Speaker
Glenn Parker, Charge to the Graduating Class
1996 
Wolfgang Sawallisch, Commencement Speaker
Diana Crane, Charge to the Graduating Class
Wolfgang Sawallisch, Doctor of Music
Alice Parker, Doctor of Music
1997 
Sylvia McNair, Commencement Speaker
Michael Litchman, Charge to the Graduating Class
Sylvia McNair, Doctor of Music
Frances Clark, Doctor of Music
1998 
John Wesley Cook, Commencement Speaker
Stefan Young, Charge to the Graduating Class
John Bertalot, Doctor of Music
Zdenek Macal, Doctor of Music
1999 
Fred McFeeley Rogers, Commencement Speaker
Joel Phillips, Charge to the Graduating Class
John Corigliano, Doctor of Music
Fred McFeeley Rogers, Doctor of Humanities
2000
Rev. William Sloane Coffin, Commencement Speaker
Anthony Jay Kosar, Charge to the Graduating Class
Rev. William Sloane Coffin, Doctor of Humanities
Louise Goss, Doctor of Music
2001 
Martin E. Marty, Commencement Speaker
Andrew Megill, Charge to the Graduating Class
Martin E. Marty, Doctor of Humanities
James H. Litton, Doctor of Music
Joan Hult Lippincott, Doctor of Music
2002 
Shirley Tilghman, Commencement Speaker
Joseph Flummerfelt, Charge to the Graduating Class
Shirley Tilghman, Doctor of Laws
George H. Shorney, Doctor of Humanities
2003
Robert Pace, Commencement Speaker
Jay A. Kawarsky, Charge to the Graduating Class
Robert Pace, Doctor of Music
Marion Buckelew Cullen, Doctor of Humanities
2004 
The Reverend Peter J. Gomes, Commencement Speaker
Joseph Flummerfelt, Charge to the Graduating Class
Peter J. Gomes, Doctor of Music
Bonita Valente, Doctor of Music
2005 
Jennifer Larmore, Commencement Speaker
Nancianne Parrella, Charge to the Graduating Class
Jennifer Larmore, Doctor of Music
Weston Noble, Doctor of Music
2006
Anthony Tommasini, Commencement Speaker
Sun Min Lee, Charge to the Graduating Class
Allen Crowell, Doctor of Music
2007  
 
Ronn Carroll, Commencement Speaker
Andrew Megill, Charge to the Graduating Class
Donald E. Allured, Doctor of Music
2008
John Walker, Commencement Speaker
Nova Thomas, Charge to the Graduating Class
2009
Nigel Redden, Commencement Speaker
Daniel Beckwith, Charge to the Graduating Class
2010
David Robertson, Commencement Speaker
Christian Carey, Charge to the Graduating Class
  David Robertson, Doctor of Music
Albert McNeil, Doctor of Music
2011
Diana Crane, Charge to the Graduating Class
Stephen Paulus, Commencement Speaker
Stephen Paulus, Doctor of Music
2012
Ken Cowan, Charge to the Graduating Class
Morten Lauridsen, Commencement Speaker
Morten Lauridsen, Doctor of Music
Dalton Baldwin, Fellow of Westminster Choir College
2013
Paul Plishka, Commencement Speaker
James Jordan, Charge to the Graduating Class
Paul Plishka, Doctor of Music
2014
Clive Gillinson, Commencement Speaker
Amanda Quist, Charge to the Graduating Class
Joseph Flummerfelt, Doctor of Music
Clive Gillinson, Doctor of Humanities
2015
Yannick Nézet-Séguin, Commencement Speaker
Christopher Botti, Charge to the Graduating Class
Yannick Nézet-Séguin, Doctor of Music
2016
Alan Gilbert, Commencement Speaker
Stefan Young, Charge to the Graduating Class
Alan Gilbert, Doctor of Music
2017
Joseph Flummerfelt, Commencement Speaker
Steven Pilkington, Charge to the Graduating Class
2018
Allison Vulgamore, Commencement Speaker
Joe Miller, Charge to the Graduating Classes
Allison Vulgamore, Doctor of Humanities
2019
Donald Nally, Commencement Speaker
James Goldsworthy, Charge to the Graduating Class
Donald Nally, Doctor of Music