Harpsichord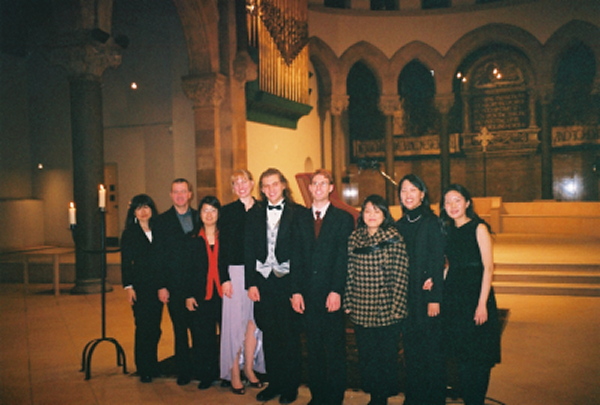 Students and professors following a Harpsichord recital at the Philadelphia Cathedral, November 2008.
Harpsichord at Westminster
Students from all majors and departments study harpsichord at Westminster, exploring the instruments' rich repertory and history, and learning to apply practical techniques in historical performance practice.*
The Instruments
Most practice and instruction takes place on the Flemish-style harpsichord by Anderson Dupree. Harpsichords by Bannister and Dowd are also available.
Performance
The harpsichord is regularly used for accompaniment. Each semester enrolled harpsichordists have opportunities for solo performance.
*For some elective credits additional fees may apply.
For more info:
Dr. Kathleen Scheide
Dayton 2
kscheide@rider.edu
609-921-7100 x8286
Past Recitals
Tuesday, April 17, 2012 at 8:30 p.m.: Westminster harpsichord studio performs music of J. S. Bach in Bristol Chapel
April 2011: Kathleen Scheide, faculty recital, assisted by Le Meslange des Plaisirs, Jennifer Elaine Young, soprano and Timothy Urban, baritone
May 2010: Westminster harpsichord and organ students perform Music from the Court of Louis XIV
November 2008: Westminster harpsichord studio performs J.K.F. Fischer's Musikalischer Parnassus at the Philadelphia Cathedral
November 2007: Westminster harpsichord studio performs J.S. Bach's French suites at Westminster Choir College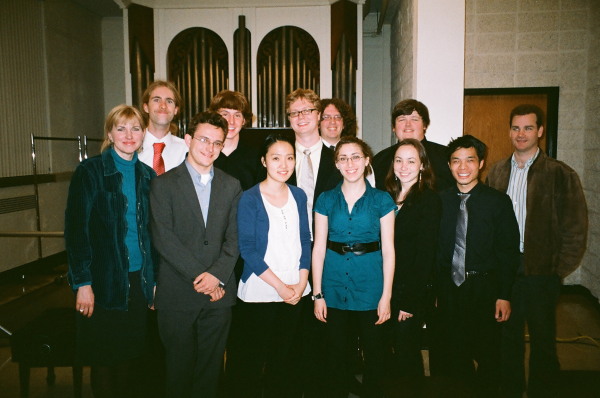 Dr. Scheide, Prof. Cowan and students following Music from the Court of Louis XIV, May 2010.